A couple of weeks ago I wrote a post talking about a couple of ways that people could reduce their spending on their wireless phone bill, or on their mobile data usage. I talked about a couple of services that I had considered signing up for that were both potentially free. One was a cell service provider that when you shared the service with friends and they signed up, you would get money off on your bill for as long as your friends used the service. Potentially you could end up making money as well.
The other service that I mentioned was a 3G/4G wireless data provider called FreedomPop. Basically with FreedomPop you are able to get 500MB of free 4G data every month, all you have to do is sign up for the service and put down a refundable deposit on one of their wireless hotspots.
After writing about the service I was pretty intrigued, and when my month of service with my Virgin Mobile hotspot ran out, I jumped in and signed up for FreedomPop.
So today I thought I would give a quick review of FreedomPop, talking about what the service is, why it's such a great deal and how it could potentially save you a lot of money.
FreedomPop – What It Is

FreedomPop is a high speed wireless internet company and a 100% free mobile phone company that aims to give free fast internet and mobile service to everyone. Here's from their about page:
FreedomPop provides disruptive mobile services including the world's first 100% free mobile plan so that no one is left off the "connected grid." Founded in 2012, FreedomPop is rewriting the rules of the global telecoms industry accelerating the convergence of Internet models and technology with traditional Telecom. It has closed more than $109 million in funding from Intel Capital, DCM, Mangrove Capital, Partech, Axiata and Skype Founder Niklas Zennstom's Atomico. In addition to free mobile service, the company offers a suite of devices, digital services, and innovative social sharing allowing users to share data across accounts. Services are currently available in the U.S. and U.K., with plans to expand to a dozen more countries this year.
While their free service is the thing everyone trumpets, you can also sign up for premium packages with FreedomPop, which are all at rates much lower than traditional competitors. They are available in both the U.S. and more recently the U.K.
Signing Up For FreedomPop
Signing up for a FreedomPop data hotspot was extremely easy. You just go to their site, enter your zip code and email address, and then it will tell you if they have service in your area. Luckily for me they had it available in the Twin Cities.
From there you'll be taken to a page where you choose what plan you'd like to sign up for. All of their plans are month to month, and you can cancel at any time. The free option, which I signed up for, offers you 500MB of free 4G data (4G only) every month, but honestly, you can get much more free data than that if you engage on their site. More about that later.
I also chose to pay $3.99 for 3G data as well since my area has some 4G coverage blind spots. So here are their available plans: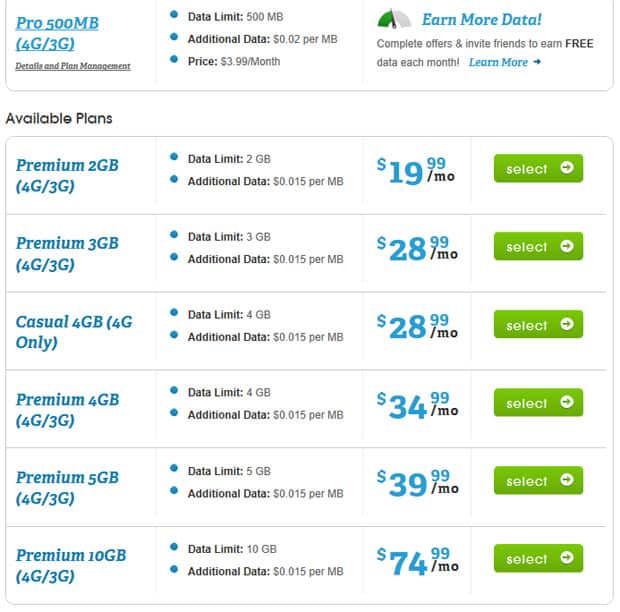 When you choose the free plan you'll also be offered a $2.99/month "FreedomPop Speed Plus" option, that will guarantee no speed throttling and consistent upload/download speeds. If you want a truly free service, you can skip this.
After choosing your service you pick your device. They had 8 of them available when I signed up, including the following (although availability and devices may change):
Novatel Wireless MiFi 500 4G LTE Mobile Hotspot (CDMA)
Unimax MXL 655 4G LTE Mobile Hotspot (CDMA)
Novatel Wireless MiFi 2 4G LTE Mobile Hotspot (GSM)
Franklin Wireless R850 4G LTE Mobile HOtspot (CDMA)
Infomark Photon LTE Mobile Hotspot (CDMA)
Netgear Zing 4G LTE Mobile Hotspot (CDMA)
ZTE Pocket WiFi 4G LTE Mobile Hotspot (CDMA)
Netgear 341U 4G LTE USB Modem (CDMA)
So you have quite a few options of the types of 4G mobile hotspots that you can get, and when I checked they range in price from $39.99 up to $129.99 depending on which one you're looking at.
After choosing your device you'll enter your credit card and shipping information and you're done. The device you choose will be shipped out by FedEx.
NOTE: By default your new account will be set to auto charge your linked credit card once you get within 100MB of your alloted data amount. You can disable that feature if you want in your billing settings. I did.
UPDATE: As of October 2013, you can also sign up for the new FreedomPop Freedom Phone Cell Service as well – a cell phone with no monthly cost! See below:
Freedompop Cell Service
Freedompop now has cell service with a wide range of phones from the newest Samsung Galaxy and iPhones to lower end phones that won't cost as much.
Calling plans run the range from 100% free mobile calling to premium plans with many GBs of data.
100% FREE Plan: With the basic plan you get 200 voice minutes, 500 texts and 500MB of 4G data for no monthly cost.
$10.99/month: This plan gives you unlimited talk and texts, as well as 500MB of data.
$19.99/month: This plan gives you unlimited talk and texts, as well as 1GB of data.
$24.99/month: This plan gives you unlimited talk and texts, as well as 2GB of data.
$29.99/month: This plan gives you unlimited talk and texts, as well as 3GB of data.
$34.99/month: This plan gives you unlimited talk and texts, as well as 4GB of data.
$29.99/month: This plan gives you unlimited talk and texts, as well as unlimited data, although at reduced speeds after 2GB.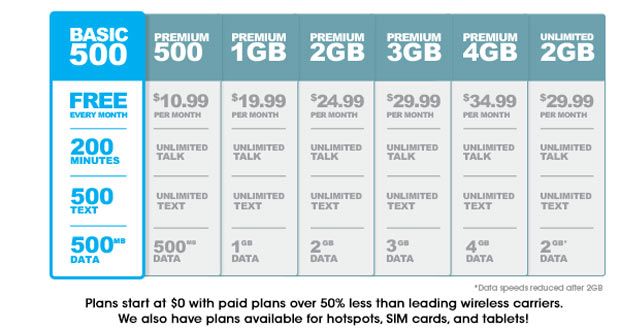 Family calling plans are also available now, with anywhere from 1GB of shared data for free and only $5 per line, all the way up to 25GB of shared data for $159.99/month. Worth checking out if you've got a large family!
Unboxing My Mobile Hotspot Device
I received my first mobile hotspot about 4 days after I placed my order. I was excited to give it a try, here's a quick video showing the unboxing of my Photon hotspot.
As you can see from the video the hotspot comes in a nice box that includes the hotspot, a quick start guide, a USB cable and a AC adapter for charging. It's a tiny little device, so small that I forget that I have it in my pocket at times.

The Service So Far
I've been using my device for a week or so, and so far the results have been very good. I live in an outer ring suburb of Minneapolis, and according to their site I should have 4G coverage in my neighborhood. So far I've gotten a decent signal there, however, when you get just a couple miles closer to the inner ring suburbs, however, I get a crystal clear 4G signal. The closer to Minneapolis/St. Paul I get, the better the signal is.
I'm fine with that because the place I'd be most likely to use this device is when I'm at work, and driving to and from work. In those places I get a perfect signal, and good upload/download speeds. Here's a test I ran from Speedtest.net, although speeds have been even faster at times:

Download: 6898 kbps
Upload: 1625 kbps
Ping: 96 ms
So all in all the speeds are pretty good. They're comparable to the speeds I was getting on the Virgin Mobile 4G hotspot, and since my home DSL connection stinks, it's actually faster than that connection.
The bottom line is this. When I get a 4G signal, the hotspot works great, and even at 3G speeds it's not too bad! Not bad for a free service!
Getting Extra Free Data
When you signup for the free plan you only get 500MB of free data. For a low user of mobile data like myself – someone who mainly checks email and my sites when I'm on the go – that may be enough data for the month. If you like doing other things though, like streaming audio and video, that may not be enough data. While you can purchase extra data for .02 cents/MB when you're on the free plan, there is another way to get more data without paying.
Connecting With Friends
When you sign up for the service they'll give you the option to connect with friends and people you know, they call it Freedom Friends. You can login to your email and have it check your contacts to see if anyone else you know is using the service as well. If they are, you can connect with them, and each of you will get an extra 10MB of data a month. If people aren't, you can invite them.
I've connected with a bunch of other people and get an extra 500MB of data every month because of it.
NOTE: Want to connect with me and get free data? Send me an email through the contact page with your FreedomPop email, and I'll send you an invite to connect and we can both get free data!
Completing Offers For Data
You can also get free data for your account by completing offers, taking surveys, downloading software and more on the FreedomPop site. The offers range from pay for services like Netflix and FreeCreditReport.com, to free email newsletters and games. If you're going to do this I suggest signing up for a free email account from Gmail or Hotmail to use on the offers.
I've gone in and actually completed enough of the free offers at this point to earn an extra 391MB of data for my first month on the service. So that means my first month I'll have over 900MB of data for free!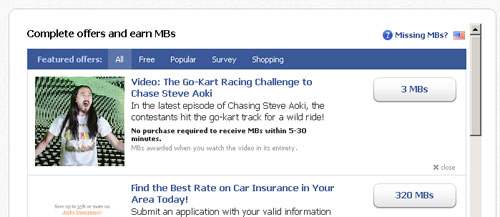 Customer Service
One thing FreedomPop vowed to improve was their customer service as they had some growing pains in their early years. They now have a fully dedicated team of customer service agents. You can find them here:
FreedomPop: A Great Way To Save On Wireless Bills
I've been using the FreedomPop service only for a short time, but so far I've been impressed. When I'm in a 4G area the speeds for both uploads and downloads are very good, and you can't beat the price. Not only can you get 500MB of free data, but if you connect with friends and complete offers you can end up with tons of extra data every month. Now that they've added 3G service as a backup for only $3.99/month, it's even better.
Using their service can be a great way for people to cut back on their monthly wireless cell phone bills. Why pay for extra data with your plan when you can supplement your cell plan with FreedomPop? Scale down to a cheaper plan, and use a hotspot for surfing while you're on the go. Better yet, get a pre-paid cell phone with no data, and use this as your data plan like I do! Or you can buy a non-activated Android phone and use a free voice calls solution using Google Voice + GrooVeIP + free Wi-Fi and 4G data from FreedomPop ! It will end up saving you hundreds of dollars in the long run, possibly even in the short term if your plan is expensive enough!
Get More Details About FreedomPop – Click Here
Have you tried FreedomPop, or have questions about the service? Tell us in the comments!
| Moble Virtual Network Operator (MVNO) | Mobile Network | Minimum Plan Price | Free Tethering | Review |
| --- | --- | --- | --- | --- |
| Gen Mobile | Sprint | $5 (Unlimited Text - No Talk, No Data) $10 (300 Min Talk & Unlimited Text - 1GB Data) Discounts if prepaid for 3 months. | Yes | Review |
| Tello | Sprint | $5 (100 Min Talk & Unlimited Text - No Data) | Yes | Review |
| Twigby | Sprint, Verizon Wireless | $9 (300 Min Talk & Unlimited Text - No Data) | Yes | Review |
| Ting | Sprint, T-Mobile | $9 (100 Min Talk & No Text - No Data) | Yes | Review |
| Red Pocket Mobile | Verizon Wireless, AT&T, T-Mobile US, Sprint | $10 (500 Min Talk & 500 Text - 500 MB Data) | Yes | |
| Republic Wireless | Sprint, T-Mobile | $15 (Unlimited Talk & Text - No Data) | Yes | Review |
| Mint Mobile | T-Mobile | $15 (Unlimited Talk & Text - 3GB Data) If prepaid for 1 year. Prepay in 3,6, 12 month increments. Buy 3 Months, Get 3 Free) | Yes | Review |
| Unreal Mobile | AT&T | $15 (Unlimited Talk & Text - 3GB Data). Prepay in 3,6, 12 month increments. | Yes | Review |
| TracFone | Verizon Wireless, AT&T, T-Mobile US, Sprint, U.S. Cellular | $15 (200 Min Talk & 500 Text - 500 MB Data) If put on auto-renew save 5%. | No | |
| Google FI | T-Mobile, Sprint, U.S. Cellular | $20 (Unlimited Talk & Text - No Data) | Yes | |
| Total Wireless | Verizon Wireless | $23.70 (Unlimited Talk & Text - No Data) $25 without auto-pay. | Yes | |
| Cricket Wireless | AT&T | $25 (Unlimited Talk & Text - No Data) | No | |
| Boost | Sprint | $35 (Unlimited Talk & Text - 3GB Data) | No | |
| Straight Talk Wireless | AT&T, T-Mobile, Sprint, Verizon | $35 (Unlimited Talk & Text - 2GB Data) | No | |
| Visible | Verizon | $40 (Unlimited Talk & Text - Unlimited Data) | Yes | Review |