Are you looking for a job that allows more freedom and flexibility? If so, working as an independent contractor may be the perfect solution for you. Independent contracting offers many benefits, which we'll cover in this article.
There are many different types of independent contractor jobs available, so no matter what your skills or interests are, there's sure to be an ideal fit. Check out this list of 13 of the best independent contractor jobs to see if one of them is right for you.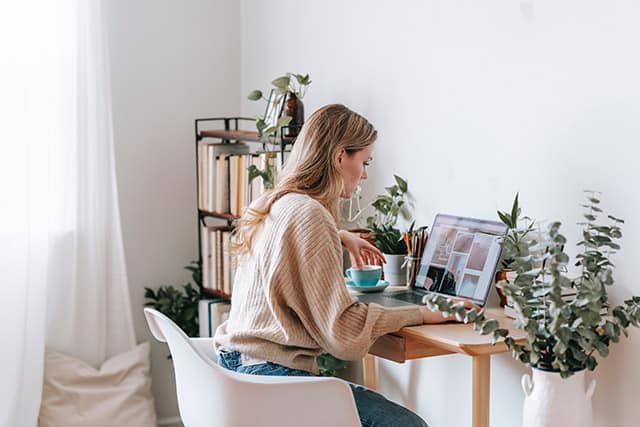 What Are Independent Contractor Jobs?
The term independent contractor refers to someone who is hired for a job but does not work as an employee for the company that hires them. That means independent contractors do not receive benefits or have taxes withheld from their paycheck. In many cases, independent contractors are free to choose which projects they work on and how much time they spend working because no direct employer-employee relationship exists between them and the people or companies they work for.
An independent contractor must be able to prove that he or she is truly an independent entity by offering services to multiple customers at once and being able to represent themselves as a business. This differentiates independent contractors from employees who only provide services to one single business or organization.
Pros
Let's take a look at some of the reasons why you might want an independent contractor job.
Flexibility. As an independent contractor, you'll have greater flexibility than an employee. You may be able to choose when you work, how much you work, where you work, and who you work with.
Greater freedom. Be your own boss! Of course, you'll need to keep clients happy, but you won't have to answer to a boss or employer.
You choose what you want to do. Do you want to be a writer, designer, photographer, etc.? You don't need to rely on an employer to hire you for an open job. You can choose what you want to do and start your own business.
More part-time opportunities. Good part-time jobs are hard to find. Most part-time jobs don't pay very well and your opportunities for growth may be limited. But many independent contractor jobs are ideal for part-time work.
Excellent income potential. Freelancers and independent contractors are often paid very well. Often, the hourly pay for a contractor will be higher than what an employee would be paid for the same job.
Potential tax benefits. In most cases, independent contractors are technically business owners. There may be simple ways to reduce your tax burden thanks to the benefits of being a business owner. Be sure to consult a CPA or tax professional for personalized advice.
Cons
Of course, there are also some drawbacks that need to be mentioned as well.
Lack of benefits. As an independent contractor, you won't get employee benefits like health insurance, access to a 401(k) plan, paid time offer, etc.
You're responsible for filing and paying taxes. Even though you won't have taxes taken out of your paycheck, you're still responsible for paying taxes on your income. As an independent contractor, more of the burden falls on you.
Unpredictable income. Many people appreciate having a regular paycheck and knowing how much money they're going to make. That's usually not the case as an independent contractor. Your income may fluctuate from month to month.
Lack of stability. Your clients and sources of income are likely to change every now and then as an independent contractor. While there's really no such thing as stability for employees anymore, the unpredictable nature of working as a contractor isn't for everyone.
The Best Independent Contractor Jobs
Now, let's shift our focus and look at some of the best opportunities to work as a freelancer or contractor. Of course, there are unlimited possibilities. We're covering some of the most common or most in-demand options, but there are plenty of other possibilities as well.
1. Virtual Assistant
If you're looking for a flexible job or business opportunity, one of the options you should consider is working as a virtual assistant (VA). This is a very broad job title and VA's can offer any number of different services, but digital services for entrepreneurs and small businesses are in high demand.
Many VAs offer services like social media management, blog management, moderation of Facebook groups or online forums, email outreach, etc.
One of the main benefits of working as a VA is the ability to craft your services around the skills and experiences you already have.
There are a few different options if you want to work as a virtual assistant. Some companies like Zirtual and Vasumo hire VAs for independent contractor jobs and provide them with work. Another option is to start your own business as a freelancer and find clients on your own. The highest-paid VAs usually go out on their own.
Income potential: According to PayScale, the average annual salary for a virtual assistant is $42,555.
Getting started: If you want to learn how to build a successful business as a VA, Gina Horkey's Fully Booked VA is an outstanding resource.
2. Freelance Writer
If you have some writing skills, there are plenty of opportunities to work as a freelance writer. While there are many different services you could offer as a freelancer, writing has an advantage over most of the others because of ongoing work.
Many of the clients who hire freelance writers manage websites and blogs that constantly need new content. As a result, it's common to find ongoing writing gigs. With some recurring work secured, you won't need to dedicate your precious time to finding new clients, which means you can spend more of your time doing the work that brings in money.
You might come across some mixed messages when it comes to freelance writing, and that's because there's a very wide range of jobs out there. Some gigs pay very low rates. These are typically businesses or entrepreneurs who outsource work to writers in developing countries. But don't assume, like some people do, that all freelance writing jobs offer low pay. There are also plenty of clients willing to pay outstanding rates for skilled writers.
Income potential: According to PayScale, the average freelance writer makes $40,000 per year.
Getting started: Holly Johnson's Earn More Writing is one of the most thorough courses for anyone who wants to make money as a freelance writer.
3. Proofreader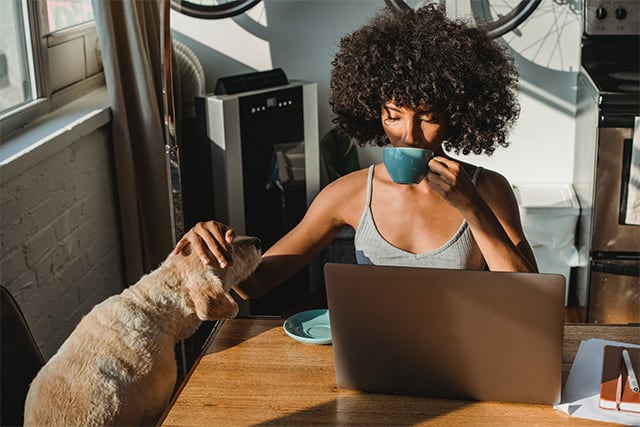 Working remotely as a proofreader is one of the most overlooked independent contractor jobs. There are opportunities for proofreading books, magazine articles, technical articles, blog posts, and more.
It's possible to start a freelance proofreading business and earn a great income either part-time or full-time, depending on what you're looking for.
To succeed as a proofreader, you'll need excellent spelling and grammar skills, and you'll need to be highly detailed.
Income potential: According to PayScale, the average proofreader makes $45,846 per year.
Getting started: Caitlin Pyle's Proofread Anywhere is the best resource available if you're looking to get started as a proofreader.
4. Social Media Manager
Almost every business needs to have some sort of presence on social media, and many of them prefer to outsource this work to a contractor. If you have experience with platforms like Facebook, Instagram, Pinterest, Twitter, and LinkedIn, you could offer services related to many pages and profiles for businesses and entrepreneurs.
Aside from simply managing social profiles for clients and scheduling posts, another option is to manage social media ads for clients. Facebook, Instagram, and Pinterest in particular offer a lot of opportunities for advertisers, but many small businesses don't have the resources or expertise to handle advertising campaigns in-house.
Income potential: PayScale reports that the average social media manager earns $52,789 per year.
Getting started: Bobby Hoyt's Facebook Ads Side Hustle course is an excellent resource for anyone who wants to make money part-time or even full-time.
5. Delivery Driver
The opportunities we've covered so far all offer excellent income potential, but it may take some time to build up your business and land clients. If you need to start making money right away, or if you don't want to deal with building a business of your own, working as a delivery driver might be the right option.
Thanks to companies and apps like DoorDash, Postmates, Uber Eats, and Instacart, there are plenty of opportunities. In most cases, you'll need to wait a few days to pass a background check, and then you can start working right away.
This is a completely flexible gig, so you can work whenever it fits into your schedule, as much or as little as you want.
Income potential: Delivery drivers can make $20+ per hour, including tips. However, it's important to remember that you'll be putting additional miles on your car and spending money on gas, which will offset some of what you'll earn.
Getting started: All you need to do is sign up with the company of your choice and go through the application process. You should be able to start working within a few days.
6. Bookkeeper
If you have some experience with bookkeeping or accounting from a previous job, working as a remote bookkeeper could be an ideal independent contractor job. The pay is excellent and this is a service that will always be needed.
Working as a bookkeeper could be an ideal way to make some money from home part-time, or you could turn it into a full-time business.
Contrary to what you might think, you don't need extensive experience to work as a bookkeeper. Quickbooks can be learned relatively fast, and you don't need any accounting experience or a CPA.
Income potential: According to PayScale, the average annual salary for a bookkeeper is $44,337.
Getting started: Bookkeepers.com provides the training you need to develop bookkeeping skills and start building your client base, even if you have no experience.
7. Photographer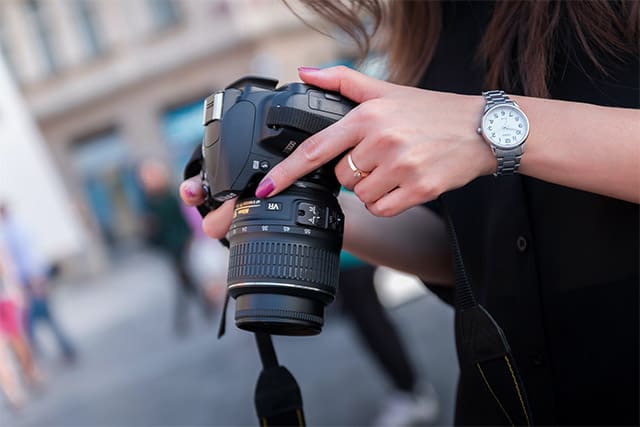 Photography is a hobby for millions of people, but it's also a realistic and practical way to make money. Working as a freelance photographer is an outstanding opportunity for those who want a part-time income. Growing to a full-time income is possible but much more challenging, partly because there are so many part-time photographers out there.
As a freelancer, you could photograph families, kids, newborns, sports teams, school or community groups, couples, weddings, and more. There are also many other ways to make money, like licensing stock photos, selling prints, photographing real estate, leading tours or workshops, and more.
Income potential: The average annual income for a freelance photograph is $47,500, according to PayScale.
Getting started: The easiest way to get started is to offer services to people you know. Talk to your friends, family, co-workers, neighbors, and everyone you know to see if they have an interest in hiring you (especially families). You can probably find your first few clients from your existing personal network.
8. Graphic Designer
If you have some artistic or design skills, working as a graphic designer would be a natural fit. Designers are needed for brochures and other marketing materials, websites, blog and social media images, product labels and packaging, and much more.
This is an opportunity that could be done part-time, or you could scale up and build a full-time business. There's plenty of work available, and the demand for skilled designers isn't going to decrease anytime in the near future.
Income potential: The average salary for a graphic designer is $54,000 per year, according to PayScale.
Getting started: Websites like Fiverr and Upwork present opportunities to start finding work. Of course, you may also be able to find your first clients on your own through your existing network.
9. Trash Cleaner
Here's one you probably haven't considered. Many businesses, including retail stores, strip malls, and office buildings, have a need for trash cleanup services to keep their parking lots clean. This is an easy service that just about anyone can do, with no experience required.
Brian Winch, the creator of Cleanlots, calls it "America's simplest business." The startup costs are extremely low, the work is easy, and the income potential is outstanding. Brian has been earning a six-figure income since the 1980s with his own trash cleanup business.
You can do the work yourself, or outsource it to other people. That means this is an ideal business for scaling and growing since it relies on inexpensive and unskilled labor.
Income potential: Exceeding $100,000 of annual income is realistic by following the Cleanlots system.
Getting started: Brian Winch's book Cleanlots covers everything you need to know to start a profitable trash cleanup bonus. Students also get access to support from Brian, which is extremely valuable.
10. House Cleaner
A house cleaning business is relatively simple to set up, and you don't need extensive experience. One of the benefits of this business model is the repeat business that you'll get from many of your clients. People may hire you to clean once a week or a few times per month.
While it's not the highest-paying gig, there's still enough income potential that it could be part-time or full-time.
Income potential: According to PayScale, the average annual income for a house cleaner is $26,900.
Getting started: Read this guide on how to start a cleaning business for the steps you should follow.
11. Landscaper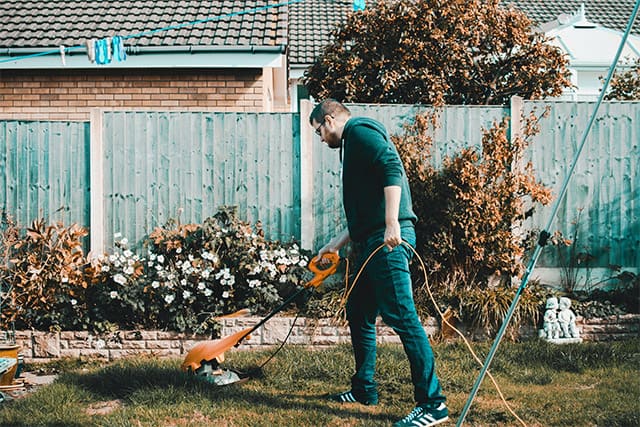 If you enjoy working outdoors, yard work and landscaping could be a good fit. You might offer mowing services, gardening, trimming, and other landscaping services. Starting small with something simple like mowing could be a good choice because you won't need a lot of expensive equipment if you already have a lawnmower.
This type of work is seasonal, but you could also offer leaf cleanup in the fall and snow removal in the winter to stay busy throughout the year.
Income potential: The average landscaper makes $36,294, according to PayScale.
Getting started: Follow these step-by-step instructions on how to start a landscaping or lawn care business.
12. Pet Sitter
Animal lovers have an excellent opportunity to make money as a pet sitter. This could be a doggy daycare where you watch people's pets while they're at work, or you could offer overnight services for people who are traveling. The overnight stays tend to pay the best.
Pet sitting is an excellent opportunity for people who are normally at home during the day. For example, stay-at-home moms or dads can make some extra money while being home with kids and pets.
Income potential: The average pet sitter makes $30,500 per year, according to PayScale.
Getting started: Rover is an excellent resource for allowing clients to find you. You can create a profile and pet owners in your local area will see you when they look for a pet sitter.
13. Dog Walker
Many dog owners don't have the time, or aren't physically able to walk their dogs regularly. Working as a dog walker requires no particular skills or experience, you just need to be healthy enough to do a lot of walking. Think of it as getting paid to get exercise.
With people having increasingly busy schedules with work and personal activities, the need for dog walkers isn't likely to go away anytime soon.
Dog walking is also an excellent service to offer if you're also pet sitting. You can offer clients the option to pay an additional fee for walking.
Income potential: PayScale reports that the average dog walker makes $32,492 per year.
Getting started: Rover also allows you to list services as a dog walker so people in your local area can find you.
Where To Find Independent Contractor Jobs
When you're ready to move forward, here are some helpful resources for finding the best independent contractor jobs.
Final Thoughts On Independent Contractor Jobs
If you desire more flexibility in your life, working as a freelancer or independent contractor could be the solution. Thankfully, there are plenty of opportunities today. Here, we've covered the best independent contractor jobs, how much you can make, and how to get started. Now, it's your turn to take action. Good luck!