The workforce in 2022 is drastically different than it was during decades of the past.
Today, there are many opportunities to earn money, either part-time or full-time, without the need for a traditional job as an employee.
For many people, a side hustle serves as a way to make some extra money to pay down debt, save for the future, or cover gaps in the budget.
For others, the best gig economy jobs provide a full-time income with more flexibility than a traditional job.
We'll look at the top opportunities here so you can decide what's right for you.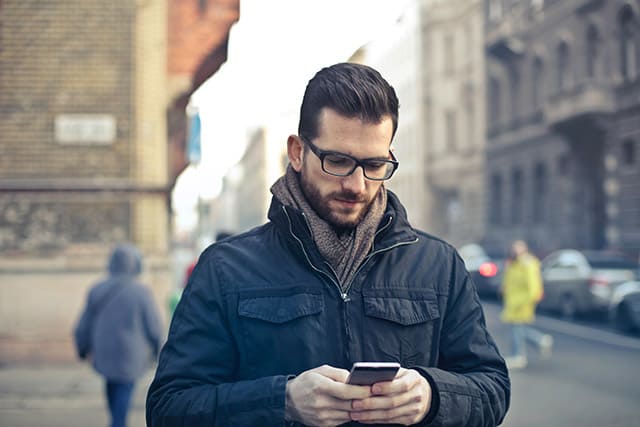 What Is The Gig Economy?
The gig economy is when people seek out contract work or freelance opportunities to earn money. This method of earning money has exploded in the last few years with companies like Uber, Lyft, TaskRabbit, and others leading the gig economy movement.
Whether you're using an app or finding clients on your own for services you offer as a freelancer, there are countless ways to work as an independent contractor, and the options keep increasing.
Gig economy jobs have been increasing in popularity for several years, but things escalated in 2020 when millions of people lost their jobs due to the COVID-19 pandemic and related business shutdowns. Thankfully, the gig economy made it possible for many of those people to make ends meet after losing their employment.
The best gig economy jobs provide a source of part-time income, the potential for a full-time income, and added financial security or stability since you can make money without relying on a job or employer.
The Best Gig Economy Jobs
Whether you're looking for some extra money on the side of an existing job, the option to stay at home with your kids, or the possibility of replacing a traditional full-time job, here are some opportunities you might want to consider.
1. Delivery Driver
One of the most popular gig economy jobs is working as a driver for companies like Uber Eats and DoorDash. Delivery drivers bring food and other items to customers who order online or through an app.
Most delivery drivers use their own cars and download the app to manage their deliveries and schedule. A few companies even supply cars with specific equipment you need to get started.
Delivering with your car isn't the only option. Companies like Postmates will pay you to make local deliveries of packages or food by biking or walking (not available in all locations). This is an excellent way to earn some extra money while staying active.
Amazon Flex is also a popular option to work as a delivery driver. As a Flex driver, you'll deliver packages to Amazon customers in your local area.
2. Rideshare Driver
Uber and Lyft are the most popular rideshare apps, but there are dozens of other companies, including some niche ridesharing services like GoKid. As a rideshare driver, you'll make money by providing rides to others, essentially the same thing as a taxi service.
If you're a student looking for a flexible source of income on your schedule, this is an ideal option. It's also possible to earn a full-time income as a rideshare driver.
The pay for rideshare drivers depends on the time you're driving. By working during peak hours, you can earn a higher rate of pay, and you're also likely to have more work available. Drivers also make money from tips, which adds up.
The downside of working as a rideshare driver is that you'll put a lot of miles on your car. As a result, you'll spend money on gas and maintenance that you need to account for. You may also need to replace your car sooner due to the added mileage and wear-and-tear.
3. Grocery Shopper
The demand for grocery delivery and curbside pickup services has drastically increased since the onset of the COVID-19 pandemic, and this seems to be a trend that's likely to continue.
Companies like Instacart and Shipt provide opportunities to work in your local area as a grocery shopper and delivery driver. Instacart offers two different positions: you could work as a shopper and delivery driver (using your own car), or just as an in-store shopper without the responsibility of making deliveries.
Shipt is another similar company that hires shoppers. With Shipt, you'd be responsible for shopping in-store as well as making deliveries to local customers.
4. Dog Walker or Pet Sitter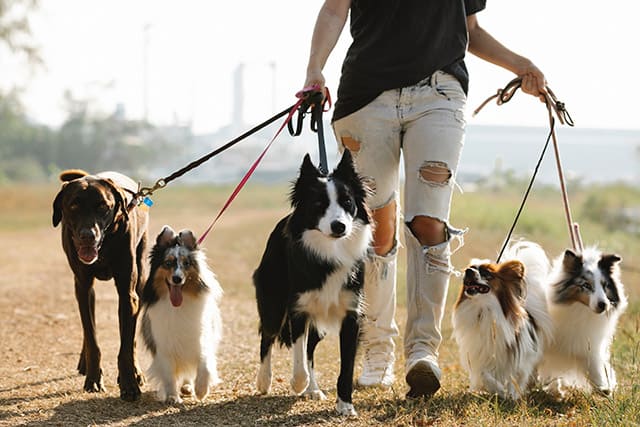 If you're a pet owner and love taking care of and walking dogs, this might be the best gig economy job for you.
Companies like Rover and Wag partner with dog walkers or pet sitters in your local area, so it's an opportunity to make some extra money with little to no experience. In an urban area, you may be able to work even if you don't have a car. There's almost always work available within walking distance from many locations.
The pay varies depending on your location and details of the gig, but it adds up quickly over time if you can manage multiple walks every day. Plus, it offers some great flexibility, especially if you're unemployed or need temporary financial support while looking for a job. Overall, it's one of the best side hustles with an income potential that surprises many people.
5. Short-Term Rental Host
One of the fastest-growing opportunities to earn money as a side hustle is becoming an Airbnb or Vrbo host for your spare bedroom, guest room, or even entire home.
The demand for short-term rental services has grown significantly since these companies first came onto the scene several years ago. Currently, many people prefer to rent from a private owner rather than staying in a hotel or resort.
The amount you can make will depend on your location, the time of year, and the specifics of your rental unit or room. But many hosts are able to make a substantial side income, or maybe even a full-time income.
One of the best things about this side hustle is that it can be done without a lot of time investment on your part. You'll need to clean the room or unit between renters, but that can be outsourced if you hire someone to clean. In general, your income with a rental is based more on the asset's value than the amount of time or work needed on your part.
6. Storage Rental Income
If you have space in your house, basement, garage, or shed that you aren't currently using or don't need for other purposes, this is a great opportunity for passive income.
Depending on where you live and the demand for extra storage space, you could make some decent side income renting out storage space. You can also potentially make quite a bit of money if your location is in an area with limited competition (where other people might not be actively marketing their services).
Many people already pay to rent storage units, and the units at storage facilities can be quite costly. You can offer renters a lower monthly price and still make great money by simply putting your extra space to good use.
You could find renters on your home, post listings at Craigslist or local bulletin boards, or use a website like Neighbor to get visibility for your available space.
7. Car Rental
The car rental industry generates billions of dollars every year. Companies like Enterprise and Hertz obviously get the most business, but websites like Turo and Getaround have introduced peer-to-peer car rentals as a viable option. Renters are able to save money by renting directly from an owner, and vehicle owners are able to generate passive income by renting out their car when they don't need it.
Companies like Turo and Getaround allow users to list their cars so other people can rent them. Of course, some cars will yield a higher income than others. For example, Turo states that its average host makes about $700 per month from Turo rentals. However, this amount varies greatly depending on the type of vehicle being rented, the geographical location, and other factors.
Renting out your car is also a very flexible opportunity. You're in full control over when you rent it out. As a result, you can use it when you need to and list it from rent when you don't need the vehicle.
Of course, the downside to this side hustle is that it will put added miles on your car, along with extra wear and tear. Be sure to account for these costs and set some money aside from your rental income.
8. Virtual Assistant
Virtual assistants can offer a wide variety of services, ranging from administrative tasks and data entry to more specific needs like blog management or graphic design. A person or company can hire a virtual assistant as an independent contractor or through companies like Fancy Hands or Zirtual.
The demand for quality virtual assistants has grown significantly in recent years, as companies look to outsource more work to freelancers, when possible, instead of hiring full-time staff. Also, an increasing number of entrepreneurs have recognized the value of paying someone else to handle duties that they're not especially equipped to handle on their own.
This side hustle provides you with the flexibility to create your own hours and set your own rates. In general, virtual assistants can expect to earn anywhere from $15-$50 per hour on average, depending on their skill level and experience. One of the best details about this opportunity is that you can use the skills you've already developed.
If you want to learn how to build your own freelance business as a VA, Gina Horkey's Fully Booked VA is an outstanding resource led by a highly successful VA.
9. Transcriptionist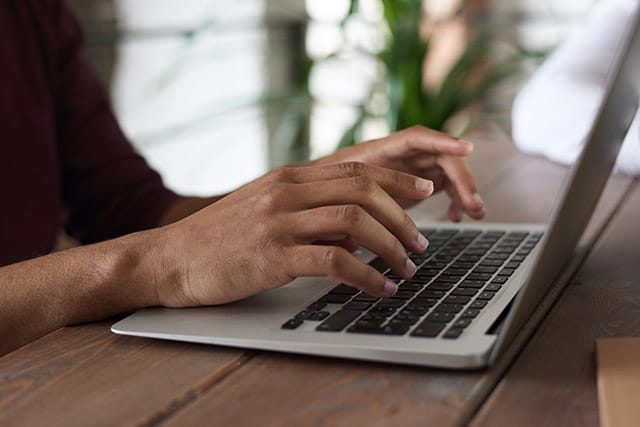 Do you have some typing skills and high attention to detail? If so, you could make money in your spare time by working as a transcriptionist. There are many online platforms that hire transcriptionists as independent contractors, and work is almost always available. If you want to maximize your income potential, you could work as a freelancer and find your own clients.
When transcribing, you're basically listening to audio files and typing them word-for-word into documents. It's important to maintain accuracy during this process, in addition to typing quickly. It is also a highly flexible opportunity since most transcription work is done online now. You can work from home or anywhere with an internet connection.
Transcribe Anywhere offers the best training in the industry. You'll learn to maximize your income by finding freelance work rather than relying on low-paying platforms.
10. Freelance Writer
Like transcription, there are plenty of opportunities out there for freelance writers, and many of these gigs involve writing for blogs or online publications.
Freelancing is a flexible opportunity since most blogs and online publications allow you to work around your existing commitments. That means you have complete control over when you work, so it could be part-time or full-time.
Freelance writing sometimes gets a bad reputation because there are some very low-paying writing gigs out there. However, there are also plenty of excellent projects available that pay extremely well.
As a content writer, you can expect to earn anywhere from $10-$100+ per hour depending on your skill level, your experience, and the industry or niche that you specialize in.
Holly Johnson's Earn More Writing is an excellent course that has helped many successful freelance writers launch their careers.
11. Proofreader
Proofreading is a specific skill that requires excellent spelling and grammar skills and a keen eye for detail. Working as a proofreader can be done part-time or full-time, making it another highly flexible opportunity.
Writers and publications hire freelance proofreaders to go over their writing for errors before the work goes live or gets published. This opportunity provides you with the flexibility to set your own rates, and the income potential is outstanding.
The average pay for this type of gig will vary by industry, word count, etc. However, proofreaders generally make anywhere from $10-$40 per hour on average, depending on qualifications and experience. You can expect to earn more if you focus on a specialized industry like legal or medical.
Proofread Anywhere, a course taught by Caitlin Pyle, is the best resource if you want to learn how to make money as a proofreader.
12. Social Media Manager
Social media is an integral part of any business strategy these days. Whether it's Facebook, Twitter, Instagram, or any other platform, managing multiple social media accounts is a time-consuming job. Many businesses are struggling to keep up with all their different social profiles while also running the day-to-day operations of their business.
A social media manager can help manage all these online profiles on behalf of the client. For some companies, this could be full-time work, while for others it might only require an hour or two per week depending on how many platforms you're expected to keep up with and how many posts you need to make. As a freelance social media manager, you could work for several different clients.
The amount you make will vary depending on several different factors, including your experience and the tangible results you can show that you've generated for clients. You can also maximize your income by working on social media ad campaigns rather than simply managing regular social media posts. Most business owners don't have experience with Facebook ads or other social ads, so they may want to hire someone like you to set up and manage their ad campaigns.
13. Graphic Designer
Graphic design is a freelance opportunity that can be done part-time or full-time, making it another flexible job choice. There are freelance opportunities for nearly every area of graphic design, including logo design, website design, apparel design (t-shirt designs, hats, etc.), and more.
You could find clients on your own, or use platforms like Upwork and Fivver to get more exposure for your work.
On Upwork, you'll find a wide range of freelance opportunities for graphic designers at all experience levels. On Fivver, freelance jobs cost as little as $5 per job, but there are also many higher-priced gigs. You could create gigs for different services like designing social media images, logo design, brochure design, and more.
The hourly rate you earn as a freelance graphic designer will vary depending on your experience in the industry and your specific skill set. Plenty of graphic designers earn an excellent income. A standout portfolio is essential in this field so prospective clients can see your best work before hiring you. As a result, you'll need to work on building a strong portfolio if you don't already have one.
14. Web Developer
Working as a web developer is one of the most in-demand freelance opportunities available.
There are many different programming languages that web developers can specialize in, or you can master a popular platform like WordPress or Shopify.
If you already have web development skills, this is an ideal way to make money either part-time or full-time. You can find clients through your own personal and professional network, set up your own portfolio website, or use platforms like Upwork and Fiverr to find work.
15. Photographer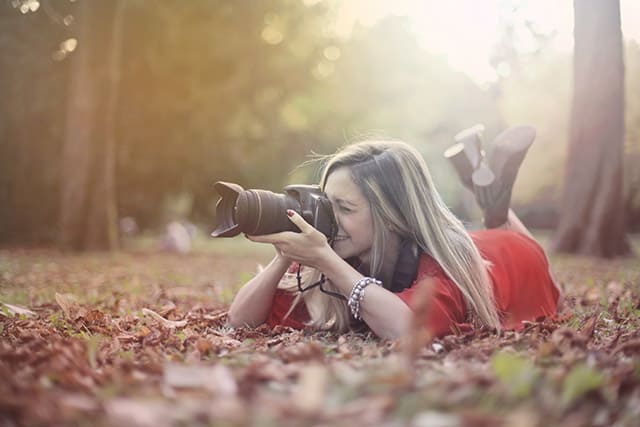 If you enjoy taking photos, becoming a freelance photographer is an ideal way to make money on your own schedule. You could offer sessions for family photos, engagements, maternity, newborns, seniors, sports teams, businesses, and more.
Aside from offering services to clients, you can also make money by selling prints. This is an ideal side hustle if you enjoy travel or landscape photography, although it will take some time to build up your business and start generating sales.
Another option is to license your photos through stock photography marketplaces like iStock and Shutterstock. This is a very crowded industry with thousands of successful microstock photographers already established. It's difficult to make a significant amount of money with stock photos, but earning a few hundred dollars per month as a side hustle is a realistic goal.
16. Bookkeeper
If you have experience as an accountant or bookkeeper, becoming a freelance bookkeeper is one of the most flexible side hustle ideas to pursue. You can find clients on your own or through platforms like Upwork and Fiverr.
The work will vary depending on whether you focus on bookkeeping for individuals, small businesses, large corporations, or accounting firms. If you're just beginning in the field of accounting, it's best to start with individuals or small businesses before moving on to more advanced roles with bigger companies.
There are opportunities for experienced accountants and bookkeepers who want to pick up some extra money. Working as a bookkeeper can also become a full-time business that generates a significant income.
17. Voice Actor
Voice actors record audio for commercials, explainer videos, audiobooks, corporate videos, and other types of media. With the popularity of online videos continuing to skyrocket, there's plenty of demand for talented voice actors. Upwork and Fivver and ideal platforms for getting exposure and finding clients.
There are also other platforms like Voices.com where you could offer your voiceover skills as well. You can also find work by reaching out to businesses directly or through agencies that handle specific projects.
Voice acting can also involve recording voices for cartoons, movies, and other similar projects.
This is a fantastic opportunity for the right person. You'll need to invest a small amount of money for equipment like a quality microphone and editing software, but the income potential is outstanding.
As with other freelance opportunities, the pay for voice acting varies depending on your experience level and the type of client.
18. Trash Cleanup
While it may not be the most glamorous way to make money, picking up trash is an opportunity you shouldn't ignore. Many businesses like shopping centers and office complexes need to have trash cleaned up from their parking lots on a regular basis, and that's where you come in.
Brian Winch started his trash removal business in the 1980s as a side hustle and quickly replaced the income from his full-time job thanks to some ongoing contracts for parking lot cleanups. He's written a book called Cleanlots that covers the exact approach he has used to make a six-figure income for more than 30 years with what he calls "America's simplest business."
This is an ideal opportunity because you don't need any specific skills and the work is easy to do, as long as you're in decent health. It's extremely inexpensive to get started, and there's a realistic and practical plan you can follow to grow your business.
It's also possible to outsource the actual work of cleaning up the trash if you'd rather focus on managing the business.
If you're interested in starting your own business, be sure to check out Cleanlots, where Brian teaches the exact methods he uses.
19. Handyman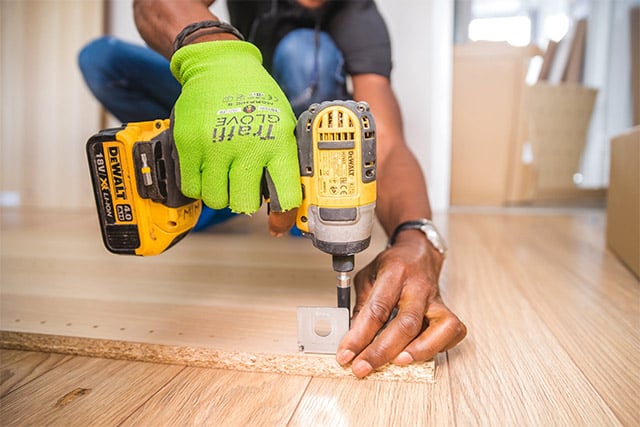 If you're good with your hands and have basic tools, you can take advantage of the growing need for handymen. You could offer painting services in addition to repairs and other odd jobs. Regardless of where you live, there are always people in your local area in need of handyman services.
To start finding work, talk to everyone in your personal network and let them know what you're doing. Some of them may need your help, or they may refer a friend to you. You can also post to Craigslist or other local bulletin boards. Optionally, you can create your own website to reach more people and present a professional appearance to potential clients.
The earning potential for a skilled handyman is solid, although rates vary depending on a lot of factors like location and the exact services provided. In general, many handymen charge around $40 per hour, making this an outstanding opportunity for a side hustle or full-time business.
20. Tutor
Whether you're an expert in English, math, science, or other subjects, there are always people looking to learn. You can offer face-to-face lessons or work online with students around the world. Online tutoring has been incredibly popular over the past few years with many platforms that help you to find students and make money.
Although there are opportunities to help students with just about any subject, English is the most popular subject for online tutoring. Many people outside the U.S. are looking to learn English as a second and language, and this opens up opportunities for people like you and me to tutor.
Some tutoring platforms and jobs will require experience or teaching certification, but this is not always the case. Other platforms may require a bachelor's degree.
21. Personal Trainer
If you love fitness and spending time in the gym, personal training might be the perfect opportunity for you.
Personal trainers can operate in different ways depending on their local laws and regulations. Many fitness centers and gyms offer qualified individuals paid opportunities to train members. These fitness centers often like to use independent contractors rather than hiring full-time employees.
You can also work with people directly one-on-one outside of the fitness center environment if you have enough work, but this will require more time and effort to build up your business.
The financial potential here varies based on your experience, qualifications, and location.
22. Babysitter
Being a babysitter is not just for teenagers. It's a good option for someone who loves being around kids and wants a flexible way to make some extra money in their spare time.
Working as a babysitter can be rewarding, while also paying pretty well in some cases. The best way to build your base of clients is through word-of-mouth. Start with your personal network. Talk to any parents you know, and ask people in your network if they know of anyone who needs a reliable babysitter. Parents usually prefer to hire someone they know or someone who has been highly recommended by a friend or family member.
Babysitting is one opportunity that works well as a side hustle but is difficult to scale into a full-time income. The best option for a full-time income would be to work as a nanny or full-time caregiver for a single family.
23. Scooter Charger
If you live in an urban area, you can make extra money in your spare time by charging scooters.
Electric scooters have become popular all over the country and can be found in most cities. The companies renting out these electric scooters often use independent contractors to charge and maintain their fleet of scooters. They pay people like you and me to collect them from around town, charge them, and place them back where they need to go so they can be rented again.
Lime and Bird are the two largest scooter rental companies, and you can sign up through their apps or sites to charge scooters. It's not the most lucrative side hustle, but if you can charge a few at a time, you'll make decent money for your time and effort. It's also extremely flexible since you can pick up scooters whenever it works for you.
24. Survey Taker
Survey taking is one of the most popular gigs out there. Although it's not the highest-paying opportunity, it offers outstanding flexibility. You can take surveys whenever it fits into your schedule, even if you only have a few minutes to spare. Also, taking surveys doesn't require any specific skills or experience.
Market research companies are always looking for people to answer questions, test new products, and join focus groups in exchange for cash or rewards. There are many online survey platforms that can help you find paid surveys to take. However, beware of scams when it comes to survey sites since there are quite a few out there. Instead, stick to legit companies like:
You won't be able to make a huge amount of money with surveys, but if you use a few different sites, it's realistic to earn $200-$300 of extra cash each month.
25. Microtasker
Microtasks are very small tasks that take just a few minutes of your time or even less. These tasks may include labeling images, finding contact information, data entry, surveys, website testing, and more.
There are platforms like Amazon's Mechanical Turk and Clickworker that allow you to sign up and make money by completing a lot of small tasks. Each task will have a specific amount that it pays, and you'll see an estimate regarding the amount of time it will take you to complete.
In a lot of ways, microtasking is a similar opportunity to taking surveys. The amount of money you'll earn per hour is likely to be pretty low, but it offers extreme flexibility.
You set your own hours and work as many or as few hours per day as you want. You also get to choose your preferred schedule that works best with your life. The main drawback of this opportunity is that it's very competitive since there are so many people willing to do these quick jobs for low payouts.
Final Thoughts On The Best Gig Economy Jobs
Thankfully, there are plenty of ways to make money today.
If you're looking for some extra income to supplement your job, or if you're looking to earn a full-time income instead of having a traditional job, the best gig economy jobs provide almost unlimited potential.
We've covered details of the top options here, so be sure to consider your own situation and decide what might be the best fit for you.