Our economy has been through the wringer lately, and most people are looking for ways to cut back on their budgets.
Making sure that you have a little extra money saved in the bank is more important than ever.
Saving Money Isn't Always Easy
For many of us our budgets already seem pretty tight, and it's hard to imagine where we'll be able to find more areas to cut. If you look, however, you too can find ways to cut back.
Here are a few practical ways that you save some extra money this year.
50 Easy Ways To Save Money Every Month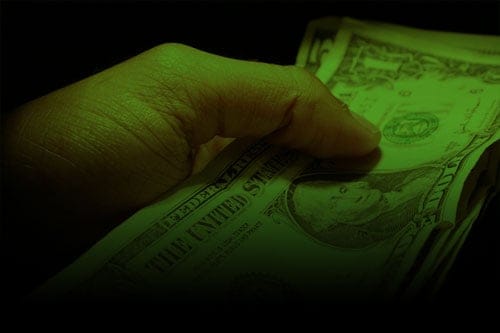 10 Practical Ways To Save Money
Cut The Cable TV
Cutting your cable TV can save you a lot of money, and not just once, but every month.
The average cable bill can run anywhere from $40-$120 every month. Add that up over a year and you've saved from $480-$1440! Instead of watching cable, watch your favorite shows from most networks on a service like Hulu Philo or Sling, and then add in free streaming services to fill in the gaps.
Set up a cord cutting package like we have at our house, where you watch free broadcast TV using an antenna and DVR, use a cable TV alternative and free streaming services, while also using a media server to watch your own media like Plex.
Using a software like Media Mall's Playon software, you can stream most of your favorite streaming services that you're paying for and record them to watch later. The cost? A one time fee of $40 for Playon.
Take A Personal Day To Find Better Insurance Rates
One thing that I'll do every couple years is take a personal day from work so that I can take an entire day just to focus on our insurance coverages, shop around and find better rates.
For example, last time I did this I was able to find better coverage on our auto and homeowner's insurance, for about $1100 less per year!
Cancel Subscription Services And Use Cheaper Alternatives
One thing we've done in the past at our house is cancel our netflix subscription, and move to a cheaper alternative, renting movies at a Redbox.
For Netflix we were paying close to $15/month, and only getting 2-3 movies a month. In comparison for the same amount of movies rented at the Redbox less than a mile from our house, it cost us just over $3. If you can find a Redbox free rental code (which are readily available), it can be even cheaper!
Use this tactic for other subscription services like newspapers or magazines. Instead of paying subscription fees, just buy it on the newstand for the rare occasion that you want to read it.
Buy Things Used
Instead of buying that new car for 20 grand, buy a 2-3 year old car with low mileage of the same make and model for about half price.
I did this when buying my car recently, and we saved probably about 12-14 thousand dollars! The tip works for other things as well. Try it when buying clothing, books, electronics or other high ticket purchases.
Pack Your Lunches And Limit Eating Out
I used to think this tip was silly until we tried it at our house. After doing our budget we realized just how much we were actually spending on lunches and dining out together. Let's just say it was a lot more than we thought it was.
Even cut this spending in half and you've probably saved a couple hundred/month.
Save Money At The Movies
If you're a movie buff like my wife and I, you can find a lot of ways to save money when you go to the movies. Go to a matinee, see the movie at a second run theater, buy packages of tickets at a reduced rate, bring your own snacks, seek out free family movie days in the summer or join movie watcher loyalty clubs. Wow, that was a mouthful. Check out the link for more!
Maintain Things
Keep up on the regular scheduled maintenance for your car (oil changes, tire inflation, check fluid levels), as well as regular maintenance on your home.
Keeping up on the maintenance may not feel like you're saving money (in fact you may be spending some), but it can mean that you'll save hundreds or thousands of dollars down the line because your things will last longer.
Give Yourself A Waiting Period
Are you prone to going out and buying things on a whim? Give yourself a waiting period within which you can't make a purchase. The more susceptible you are to spontaneous purchases, the longer your waiting period should be.
I like to wait at least 24 hours before making a decision to buy something, longer if the price tag is higher. Saving up and paying cash is an even better idea, often you'll find by the time you've saved up for the item, you don't really want it anymore.
Don't Shop When You're Hungry, And Make A List
One mistake that I make all the time is that I tend to go grocery shopping when I'm ravenously hungry. When I do that I often end up buying a bunch of groceries that we don't need, and that sometimes spoil before we can even eat them. Go shopping after eating a meal, and only shop with a list. Don't buy anything that isn't on your list. For more ways to save on your groceries, check out this post.
Save By Asking For A Discount
Often you can get a discount on the services you use, and the things you buy just by asking. For example, call up your internet company and ask for a discount on your monthly bill. Often they'll give you a reduced promotional rate for a limited time, or a reduced rate to not jump ship to another provider. Another one we've used is to ask for a discount on medical bills. Often if you call up the hospital billing department you can save 10-20% off of your bill just by asking, and paying cash. We did this last year for some of my wife's medical bills.
If you're not sure you want to ask for a discount yourself, there are a ton of bill negotiation services that can get your rates lowered, for a percentage of the savings.
There Are Always More Ways To Save. Be Creative
There are 10 ways you can save money, just by making small changes to your lifestyle, or by making a few phone calls. It should be relatively quick and painless, and could lead to hundreds of dollars in savings.
So give it a try!
Do you have a quick and easy tip on how to save money? Let us know what it is in the comments!