I'm always looking for ways that I can cut back on our family's expenses, while doing what I can to plan ahead and make sure we've saved for unplanned negative events, so that we can stay out of debt.
Today I thought I would look at some easy ways that we've found to save money, and look at how you can use them to save as well.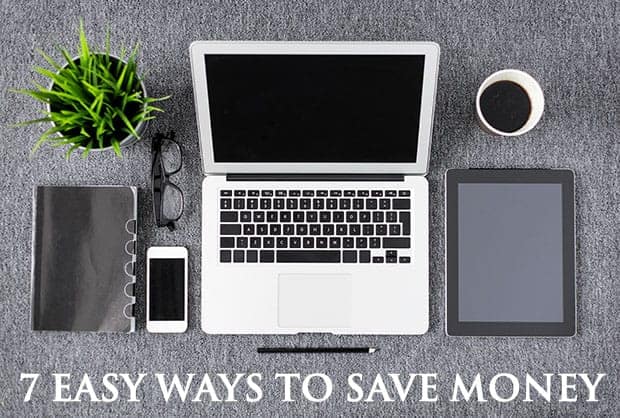 Save Money Every Day By Using Alternative Services
One thing we do every day at our house is to use alternative services and new technologies to save money over their traditional counterparts.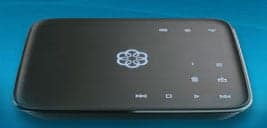 For example, instead of having a home phone line, we use VOIP service Ooma. We still have a regular home phone number, voicemail and everything else we did previously, but now we only pay $4.50/month instead of $40/month like we used to.
We also have canceled our traditional cable TV service and gone with a streaming TV provider called PlayStation Vue, as well as using an over-the-air antenna TV DVR. We've gone from paying $70-80/month for TV service to only paying about $34.99/month when cutting the cord.
We have also saved on our cell phone bill by using a pre-paid mobile provider. We went from paying about $80/month for both our phones, to paying closer to $35/month with our current provider Republic Wireless.
Saving On Utilities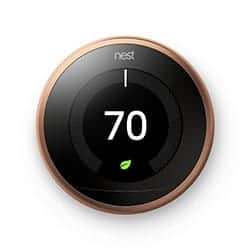 A great idea when it comes to saving money is to try and save on the things you absolutely have to pay anyway, like your utility bill.
At our house we've saved quite a bit on our heating and cooling bills by using a Nest Programmable Thermostat. According to Nest the average annual savings when using their thermostat is $173. In a larger house like ours it's likely a bit more. I've estimated that we've likely saved close to $1000 or so by now in the years that we've used it.
How does it save you money? By learning your heating and cooling habits, learning your routine, and allowing your house to get warmer or cooler when you're away to save money. So if you're at work between 8am-5pm, you can allow your heating/cooling system to turn off and have a wider acceptable temperature range, say between 65-82 degrees (instead of keeping it constantly at 72).
We have also saved money on utilities by simply maintaining our home. That means changing air filters regularly, keep our AC condenser unit outside clean, sealing air leaks in the house and more.
Saving On Food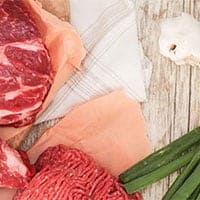 One of the biggest costs for most families is the grocery bill. Luckily there are a lot of ways to save on food.
One of the big things we do is to shop at an alternative grocery store, Aldi. They don't have many name brand items, and sometimes certain items are in low stock, but typically we can get most of the things we need there and our grocery bill is 1/2 to 2/3 of what it is at other traditional grocery stores. Plus, the food is usually just as good or even better!
Another thing we do to save on food is to use store rewards programs as well as shopping apps and cash back tools. For example, I just used my Ibotta app yesterday to save $13 on a shopping trip to a Hy-Vee grocery store, in addition to getting discounts using an in-store rewards program as well as coupons. Another app to check out to get cash back at grocery stores is Checkout 51, just upload your receipt and get cash back on certain items you may have purchased.
Saving Money On Clothes
Clothes are another expense that doesn't have to be expensive. At our house we prefer to buy our clothes off season when they go on clearance because you can often get them 50-70% off of normal retail price, or more. One retailer that often deeply discounts clothing is Kohl's, at the end of the season I often get clothes there at 75% off or more after using their frequent coupons.
Another thing I've done to save on clothes is to buy through a discount deals site like Snagshout. While they don't always have everything you might want, you can often find good deals on clothing at 50% off or more. I just got some socks there for less than $5 for a 10 pack!
Save Money By Doing DIY Projects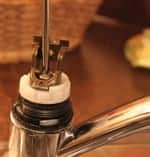 Another thing we do at our house to save is doing simple DIY projects that might otherwise have cost quite a bit for a professional to do.
For example, we fixed a faucet that was leaking in our kitchen. While it took us a while to diagnose the issue with the help of YouTube, we eventually were able to remedy the leak. We saved the cost of a plumber visit.
Another time we realized our AC unit was not cooling as efficiently. After doing a quick YouTube search and examining our outside AC unit, we realized that our condenser coils needed to be cleaned. We did it ourselves following a tutorial online and the unit kicked it up a notch and started working again. Easy fix, and much less than calling a heating/cooling tech.
Strategy For Staying Out Of Debt
Part of the reason we do our best to save money, cut expenses and increase income is because we want to ensure that we stay out of debt – and never return to living paycheck to paycheck. How do we plan on ensuring we stay out of debt?
First, we plan ahead for emergencies. We have a nice 6 month emergency fund saved in cash that allows us to cover most eventualities from a sickness to an unexpected home repair. Currently we're replenishing the account as we have just had a series of medical bills to pay off. Since we had the cash saved, however, we didn't have to use debt of any kind.
Second, we've cut our expenses at our house. From our entertainment costs, to utility costs to clothing – we've saved on everything we can.
Third, we've found as many ways to make side income as we can, increasing the amount we have to give, save and invest. This blog is my main side income, providing enough to help replace the income we lost when my wife stayed home with our son a few years ago. We also do things like filling our surveys, engaging in side hustles like driving for Lyft or Uber, or pet-sitting with a service like Rover.
Lastly, we stay on top of all the money that's coming in, and all the money that's going out by doing a budget. My favorite services to budget with include YNAB and Tiller, both great budgeting services.
Improving Our Family's Money Situation Is Key To Me
For us saving money and increasing our income are important not so much because we want to build a huge nest egg and be wealthy in our old age, but because of the freedom that money can provide. It will give us the flexibility to do things and have experiences that we might not have, and to make decisions in our lives not solely based on monetary reasons.
It's also important for us to save because it means we can be more giving, and help other people out more. Whether it's giving more money to our church, giving to causes we believe in or just helping out a family member of friend, we want to be able to have the flexibility to give when we want and how much we want.
Why are you saving? What easy ways to save do you use?
Thanks To Mr V from Plenteouz for tagging me on YouTube to share my own answers and tips on how to save money. His questions:
1. What are the most frugal things you do everyday to save money?
2. What is your best strategy for saving on utilities?
3. What is your best tip to save on food and household products?
4. What is your best tip to save on clothes?
5. What is your best strategy to stay out of debt or pay it down?
6. Please share one thing you do to save money that most other people don't.
7. How important is it for you to save money?