Working in an online job has become increasingly popular in recent years.
Most people looking for work from home jobs are attracted to the flexibility of online work, because the jobs often don't require a typical 9 to 5 schedule. Without the need for a set schedule you are better able to work around family commitments or other schedule restrictions. That's huge for most people.
Unfortunately, not all online jobs provide the opportunity to earn as much money as others. In this article, we'll explore a huge list of legit online jobs that pay well.
Many of the jobs on this list are suitable for anyone, but I have divided them into a few different categories to help you find the best opportunity for you.
Use An App To Find Jobs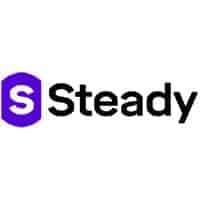 Before we jump into our look at all the online jobs that you can find, there is a free app where you can find both online and offline jobs. It's a new app called Steady.
Already 2 million members strong and growing, Steady will help match you with a full-time, part-time or hourly jobs to help you bring in some steady income.
In addition they have other ways that you can earn extra income by doing tasks online. They also have tools to help you manage your extra income that you're bringing in. It's definitely worth checking out.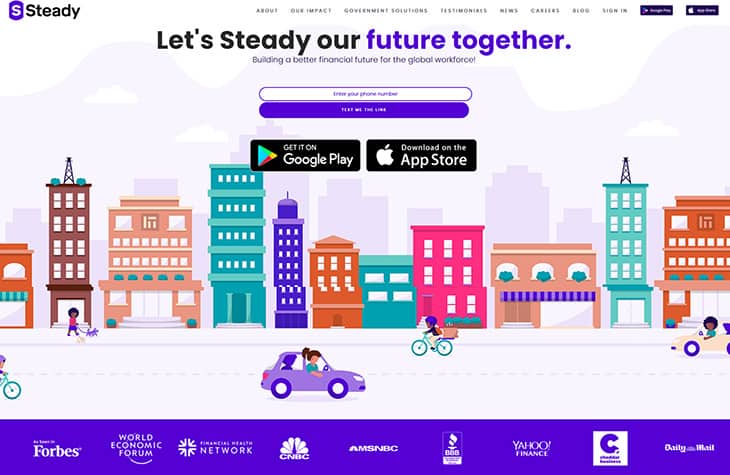 Online Jobs For Moms
If you want a job that is flexible when you have little ones, these jobs can be tailored to your family's situation.
While any of the jobs in our list can work around your schedule, these jobs are particularly ideal for moms.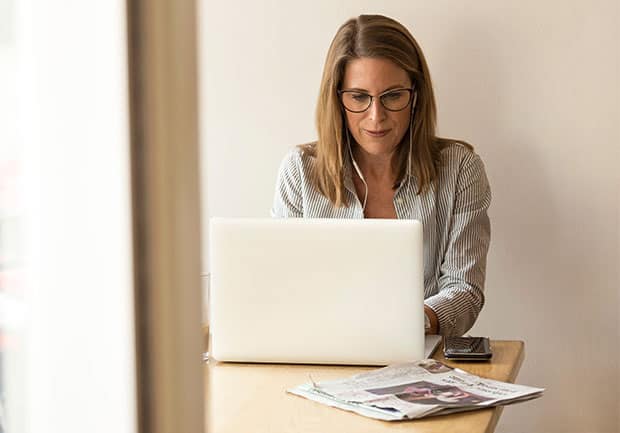 Virtual Assistant
One of the best legit online jobs for moms is being a virtual assistant. Being a virtual assistant can involve a variety of tasks. You may need to handle things such as website support, marketing outreach, social media promotion, scheduling, adminstrative tasks, and more. The basic goal of a VA is to help out your clients in whatever way they need.
Once you've built up a base of clients, you're likely to find that your schedule is full, and you're making a decent income. Pay can vary depending on the client, but you can realistically earn up to $25 per hour or more.
There are lots of platforms that allow you to find virtual assistant clients, but once you start working and can showcase your skills, you're likely to find clients searching for you and being referred by existing clients.
To get started check out an online course like the 30 Days or Less to Virtual Assistant Success course. It will fill you in on everything that's needed to be successful as a VA.
Customer Service
Many companies outsource their customer service departments to a remote workforce these days.
For most of these types of online jobs you'll need a high school diploma and possibly previous experience in customer service.
Many companies will offer training on their company, the company's products or services and once that training is complete you can begin full time work.
Job boards at sites like Indeed, FlexJobs, and Upwork often have remote customer service positions available.
Medical Coder
If you are detail oriented and don't mind working hard, there are plenty of medical coding jobs available.
What does a medical coder do? They review patient and insurance records to code the services that have been provided, handle billing paperwork, and make sure that billing records are accurate.
While many of these jobs require you to be at a work location like a clinic or hospital, more and more of them allow remote work.
Flexjobs.com lists hundreds of available coding jobs currently.
Read this article to find out how to become a medical coder.
Accounting, Budgeting or Bookkeeping
If you have a head for figures, and especially if you have some accounting or financial planning experience, you can make money by helping individuals or businesses with bookkeeping or budgeting services.
Share your budgeting methods through your own website, budgeting course, or sell your accounting consulting services through Fiverr or a similar site.
Market your services to businesses to help them to manage their finances. Find clients by visiting local businesses in your area or by joining local Facebook groups for cities in your area to promote your services.
If you're looking for a bookkeeping job, you can search most online job boards for remote bookkeeping jobs. AccountantList is another place to look for remote accounting jobs.
Influencer On Social Media
There are legit online jobs where companies will pay you to talk about their brands and products online via social media. To become a social media influencer you just have to find a niche that you're passionate about and that's profitable, and you have to have a good social media following.
How do you grow a following on social media? Follow other popular users on social media, share their posts, engage with others in the niche and post on social media channels consistently to grow your following.
They key is to grow a following large enough to entertain offers and pique the interest of major brands.
Once you have enough of a following you can take advantage of affiliate programs like the Amazon Influencer Program that allow posting of paid links to your profile. You can pitch brand sponsorships to major brands, and more.
As your engagement and follower figures grow, so will your income.
Website Designer
Designing a website for a small business isn't nearly as hard as it used to be, and you can make some decent money doing it.
In the past you would have to know how to manually code a website in HTML, know how to create all the graphics, and be able to setup and maintain a server.
These days you can setup a new website for a small business using easy tools like WordPress, customizing their site to a degree with a custom logo, custom theme and more.
If you can get a site up in running in a few days you could easily make anywhere from $1000-$10,0000 or more for creating a website for one small business, depending on how complicated it is.
I know of another blogger who quit blogging to go full-time as an online agency creating websites for small businesses, despite having no formal training as a web developer. Often mom and pop businesses want an online presence and don't need something complicated, but just want something created that isn't going to cost an arm and a leg.
Skillshare offers a great collection of courses on web design, as well as courses that show you how to create websites on specific platforms. One of the best courses is Complete Web Design: From Figma Design to Webflow Development.
Transcriptionist
If you have a little quiet time during the day, you can earn up to $35 per hour, transcribing audio files for your clients. There is a high demand for transcription services, as the technology still struggles to translate audio into a text document.
Many large companies hire transcription services for lower rates that have a simple point of entry, but if you want higher pay, you will need to apply to dedicated platforms and companies such as Speechpad or Go Transcript. These companies tend to be harder to be accepted as a transcriptionist, but it is worth it because of the higher rates.
You can also set up a freelance transcription service, using platforms such as Fiverr to advertise your transcribing and find new clients. You will need to set up an account and complete your profile, just remember to set your rates competitively.
Transcribe Anywhere offers a course that will teach you to be a transcriptionist for general and legal transcription. You'll learn everything you need to know to start making money.
Retail Arbitrage
These days, everyone seems to shop on Amazon, and you can earn a good deal of money selling on Amazon. You can earn anywhere up to $100 or more an hour.
One couple, a pair of teachers, quit their teaching jobs to go full time doing retail arbitrage. They have made over $1 million in sales, and now teach others how to do retail arbitrage at their site and their Facebook group.
The concept of retail arbitrage is simple, but it can be a tedious process. You will need to find discounted products at local stores to sell them at a profit on Amazon.
While this sounds easy, your profit margin can be shrunk dramatically by shipping expenses, Amazon fees, and the time you spend finding great products. However, if you already enjoy bargain hunting, this could be an ideal online job for you.
If you want to give this a try I recommend checking out their YouTube channel and Facebook group to give you a head start.
Graphic Design
Becoming a graphic designer online requires no formal training but has some pretty great income potential. All you have to do is learn how to use popular graphic design tools like Photoshop, or even less difficult online tools like Canva.
Peter, the founder of this site, had a web design business for many years and made thousands of dollars making graphics for other bloggers and online sellers. He did that despite not having any formal training in the graphic arts.
All you have to do is become proficient in creating nice looking graphics for bloggers, online sellers or other online businesses, and you'll soon have more business than you can handle.
Having this skill can also help pad your resume for other online jobs like being a virtual assistant because you'll be able to do things like creating social media graphics, edit graphics for articles and more.
You can also setup your own site and sell stock social media graphics, printable sheets or similar online creative.
Pay can vary widely for this, but you can easily make $15-50/hr.
Skillshare offers a huge collection of courses on graphic design, including Graphic Design Masterclass. You can get a trial membership to access all of the courses for 14 days.
Online Jobs For Students
College students tend to need the flexibility that allows earning money during their down time, without cutting into the time for their studies.
While the online jobs for students listed below are great people who are going to school, they can also be attractive to anyone who needs the flexibility to earn while working around a busy schedule.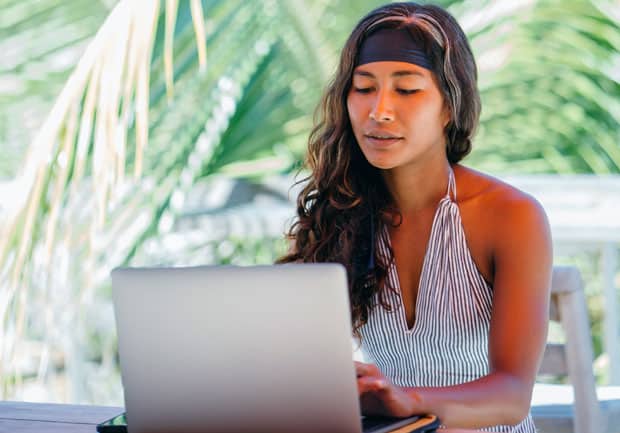 Selling Textbooks
A great online job for students is selling textbooks. There are hundreds of students on campus that don't have the time or inclination to resell their books once they are finished with them.
You can step in and easily make extra money by charging a percentage or a listing fee for every textbook you sell for them.
You could even expand and scout the online book prices at places like BookFinder, CampusBooks and CollegeBooksDirect to buy and sell before each new semester starts, so you don't need to limit your business to local textbooks.
Social Media Management
If you enjoy being on social media platforms, you can put your time to good use and earn money as a social media manager.
Managing business social media accounts is similar to your personal Facebook, Twitter, or Instagram. You'll need to be active and interactive with followers to generate popularity, replying to comments, or private messages.
Businesses often struggle to remain dedicated to being active on all its social media platforms, so they can pay up to $50 an hour for freelance social media management.
Many social media managers will also offer help with advertising on Facebook or Google Ads, adding another revenue stream.
The Facebook Side Hustle course from Bobby Hoyt teaches you how to run Facebook Ads for small businesses as an added income stream and is highly recommended.
To find clients, visit businesses in your area, or introduce yourself through social media pages. While some businesses may not have interest, others may be keen to get help with their online presence to get more exposure.
Put together some packages that you can offer to clients, lay out exactly what you're offering when it comes to social media posts, advertising spend, etc and give them a monthly rate to maintain it.
Data Entry
Data entry is not an exciting online job opportunity, but it can allow you to earn $15-20/hr. Data entry is a legit online job that does pay less than some of the others we've listed, but can allow you to make a decent side income.
Data entry jobs do tend to be highly flexible, allowing you to work in your spare time. You can choose to work as much or as little as you need according to your schedule.
There are lots of platforms that allow you to find online data entry jobs; most of these simply require setting up a basic profile and confirming a few details before you can start earning.
Capital Typing, Kendall Creek Communications and FlexJobs all have data entry jobs that you can sign up for.
Freelance Writing
If you have a talent for writing, you can earn a serious income as a freelance writer. You can work in a niche that you enjoy and understand while earning anything from a few dollars to hundreds of dollars per article.
The going rate for high quality articles in a specialized niche is around 10 cents per word. So write 2,000 words and you'll make $200.
Most freelance writers start on a job post platform, but basic platforms such as Fiverr are not where you will earn the best money. If you want to increase your earning potential, you should try working directly with businesses, and finding clients online.
To search for clients, try engaging with online and local businesses to inquire if they need content. Talk with their social media contacts online, and reach out to site editors to see if they have openings.
Having your own website where you have your own written content in the niche is a great way to find new clients as well, they can see the quality and depth of your writing, which often leads to the best paying jobs. Even better, if you can land freelance writing gigs on premium publishers like Forbes or Wall Street Journal, it can lead to being able to ask for higher rates when you write for other publishers.
Check out the freelance writing courses, 30 Days Or Less To Freelance Writing Success or Freelance Writing 101: Build a Successful Career Writing.
Consignment Sales
All of us have things that we don't need anymore, but many of us don't take the time to sell it for extra cash. Most of these items end up being donated, sitting in the garage or even thrown in the trash.
Why not make some extra money by acting as the intermediary, and selling items online on behalf of others? You won't need to purchase any inventory, and you will owe money to your consignee only when you make a sale.
To get started all you'll need to do is install some selling apps on your mobile device or smartphone, and setup some good records of what you're consigning, and for who
Put in place some guidelines for what happens if an item doesn't sell, either you will need to return it or have them sign a waiver to donate the item once it has been established that there is no buyer interest.
You could consign electronics, collectibles, clothing or any other item for a legit online income. You'll just need to snap a few pictures using your smartphone and list the items on an app in only a few minutes to earn your commission.
Freelance Proofreader
When you're writing papers all the time, you're sure to be honing your proofreading services, creating a potential to earn up to $10-50 an hour.
There are lots of online proofreading jobs, but don't overlook the potential opportunities on your own campus.
Seek out your fellow students who need a proofreader before they submit papers.
Proofreading is not as "hands on" as editing, as you won't be required to make extensive corrections. You are simply acting as another set of eyes to look for inconsistencies or errors before an assignment is submitted for official grading.
Check out this course from Proofread Anywhere to see if proofreading might be for you.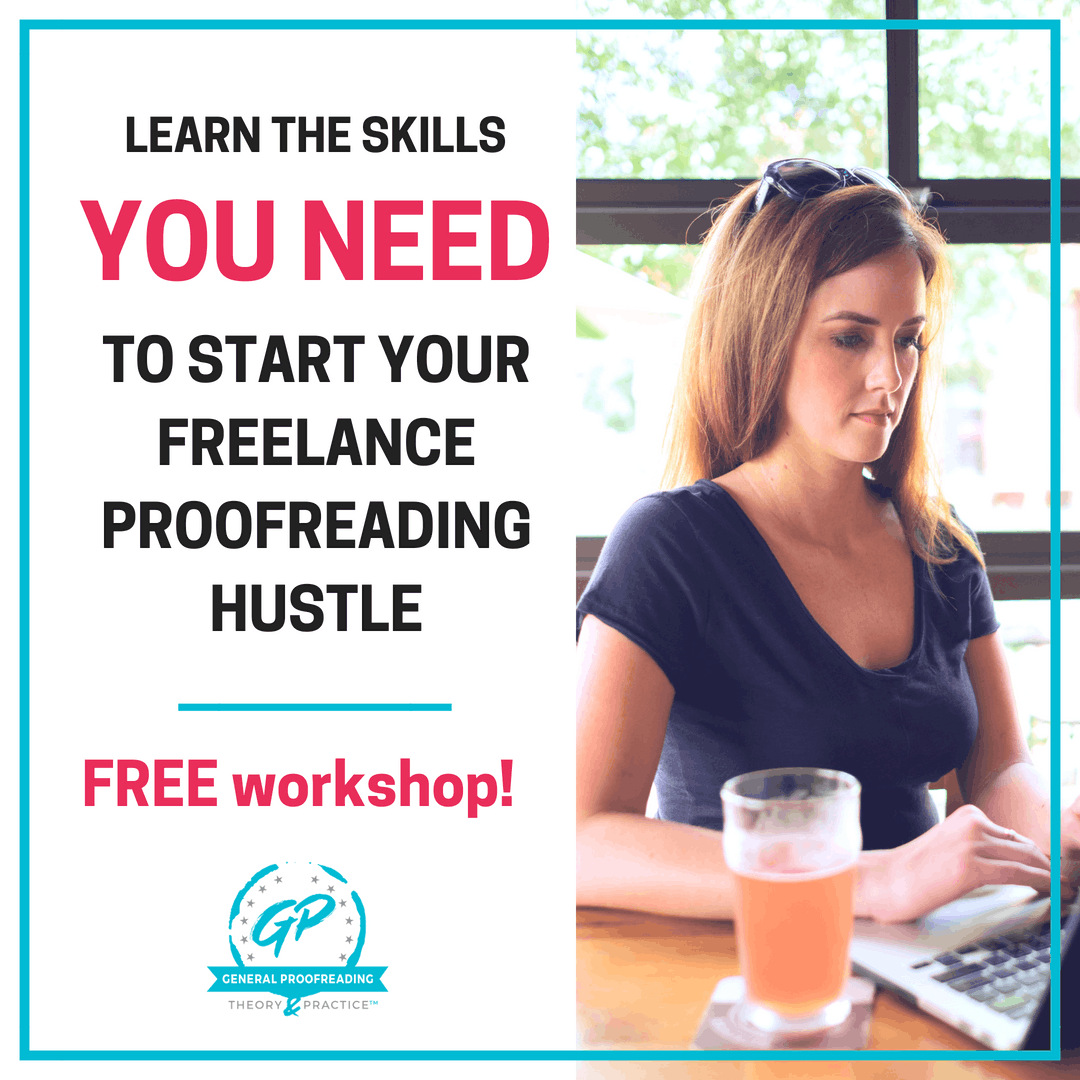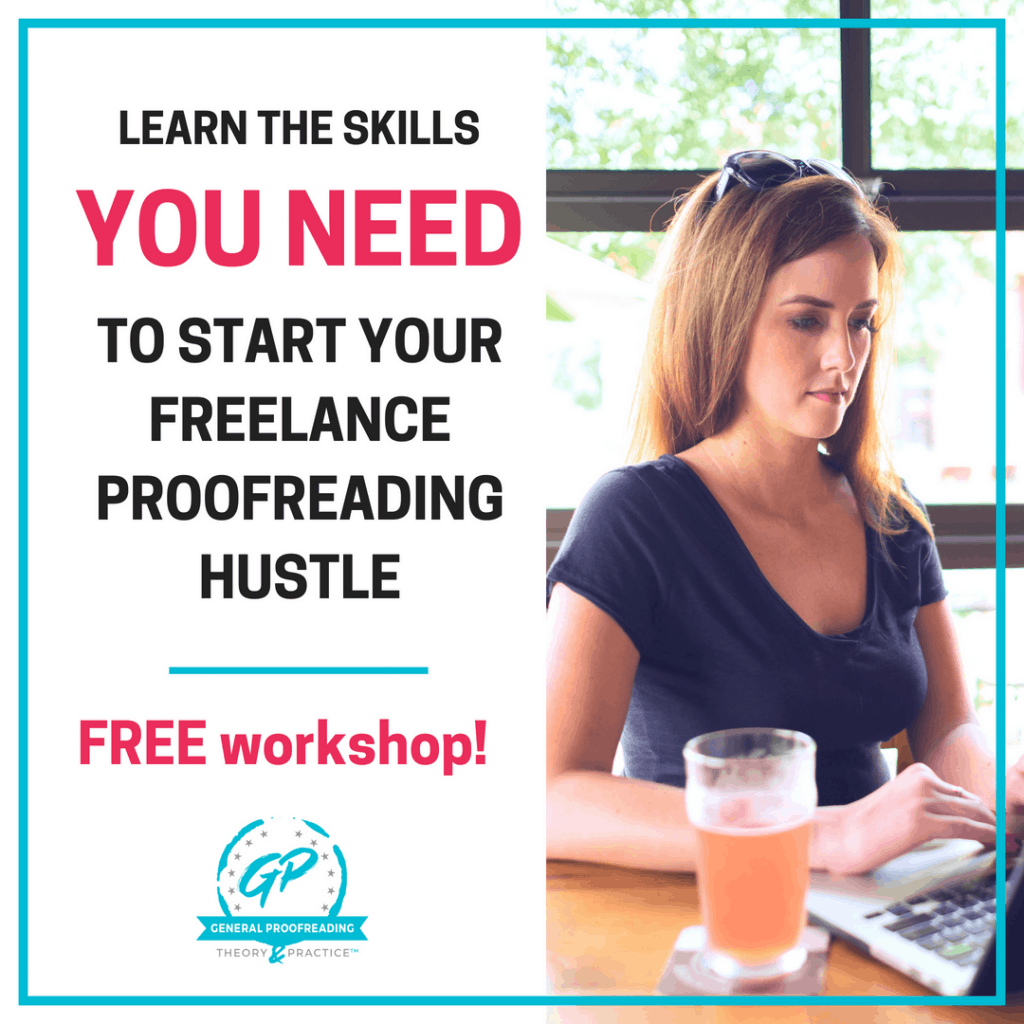 Online Jobs for Teens
Many of the jobs that were open to teens years ago, no longer exist as an opportunity to earn extra money or build a college fund.
While teens lack the time to commit to a traditional job, there are lots of easy online jobs that can help them to earn a decent wage.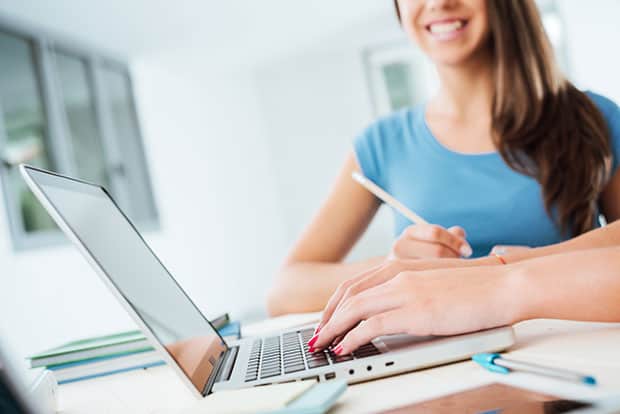 Online Selling
Once they have grown out of toys, gadgets, shoes, or even clothes, kids can easily sell their items to earn an average of $40 to $50 per box through a site like Decluttr.
If you like this type of online selling, you can start to expand your selling by checking out local yard sales, Facebook selling groups, thrift stores and flea markets for some great deals.
When you purchase used items, you can list them on sites or selling apps catering to that specific type of product, and make a profit. Repeat this process, and you will start to earn a decent side gig. The more inventory you can list, the more money you could make.
Some selling sites to check out:
Photography
If you have a talent for photography, it can be a fantastic online job. With smartphone and digital photography technology today, just about anyone can take and sell amazing photos.
Websites, blogs, and even social media need images and photographs to engage their audience, so they are willing to pay for great shots. There are lots of platforms that allow you to sell your images online, earning you a percentage or a set fee for every copy of your image sold.
If you browse many of these platforms, you will see that there are all types of photographs on sale, so a great shot could be sold over and over again. Whether you take pictures of interesting natural attractions in your area or focus on staged shots, there is likely to be a buyer out there who wants to use your photograph and is willing to pay for it.
Photographers can also make money by selling their products, and tutorials and courses. Another writer on this site, Marc, talks about how to make money with photography.
Ebook Publisher
The Amazon Kindle platform has made it easy to publish your own ebooks allowing you to earn up to 70 percent for each copy sold. You can keep all the earnings if you sell your work through your own site.
The challenge is that not every book will sell, so you will need interesting topics that appeal to readers, and you'll need to be able to attract people to your ebook's sales page.
If your teen has shown a talent for creating stories with the artistic talent to supplement the story with images, you could help them start a self publishing career.
Non fiction books are also popular, so if your teen has unique experiences or talents in other areas, these could also form the basis of an Amazon Kindle portfolio.
YouTube Creator
Being a YouTube creator can lead to a decent income, and if you find the right niche you can rake in massive amounts of money.
YouTube kid's channels are a massive industry. Ryan's World, a children's toy review channel, has 23 million subscribers and over 22 million views per day. It generates on average $88,000 per day, or $32 million a year in revenue.
How do they make that money? From the ads that run on the videos, from sponsorships and other promotional deals. Ryan and his family even got a TV deal and their own show on Nickelodeon.
While not everyone can enjoy the success that Ryan has had, it is possible to make decent money as even an average YouTube creator. You just have to create a channel, start creating videos that are topical and that people are searching for, and once you've reached a minimum number of views and subscribers you can start earning money (YouTube has specific requirements to monetize your channel).
An average YouTuber can create an income stream that pays anywhere from a few dollars to a few thousand dollars per month.
If you or your teen already has an interest in being in front of the camera, then a YouTube channel could be a great way to start earning extra cash.
Remember that consistency and interesting content is the key to increasing subscriber numbers, so choose a niche that you will enjoy creating content in.
You can do practically anything to create entertaining content. For example, one YouTuber, Graham Stephan, started his channel talking about how to sell real estate, and now has over a million subscribers. He made over a million dollars this year. Just be sure to adhere to the YouTube guidelines and avoid any content that breaks the rules, or your channel could be demonetized.
Online Jobs for Teachers
Teaching in a private or public school doesn't have to be the only income source for teachers. If you enjoy helping others learn, your knowledge can be put to good use through online teaching jobs.
These work at home opportunities for teachers offer the flexibility that teachers need so they can fit any online work around their busy school schedule.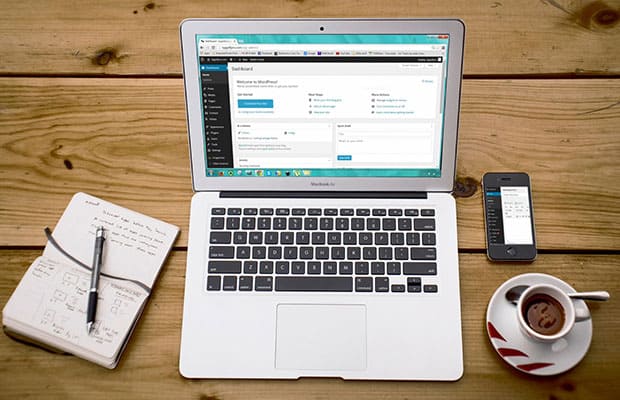 Create Your Own Course
You don't need to have formal teaching qualifications to teach something that you're good at, but becoming a course creator is a great opportunity for teachers. You can create a course based on literally any topic. You will need to know the topic well to create an in depth course.
"How to" courses and courses that teach students how to make money in some way tend to be most popular. The course should walk the student through the steps to complete something in an easy to follow way.
With some affiliate partners and some promotion, when you publish your course, you could create an impressive residual income stream.
Platforms such as Udemy are a great place to sell your course. You can make updates to your course, and all your students will receive the changes. These platforms also allow you to work with affiliates, so that your course can reach the right audience.
You can also use publishing tools like WordPress and course and affiliate plugins to publish a password protected course on your own site as well.
Tutoring
Tutoring is an excellent online job for teachers to make quick money of $10 to $25 an hour. Today, many students are looking for the flexibility of online learning, so you can earn a decent income without needing to leave your home.
There are a variety of sites that allow you to tutor students on your area of expertise. These platforms may have requirements such as needing a bachelor's degree, but they provide access to students looking for your services.
For example, VIPKID and TeachPartTime require you to hold a bachelor's degree, with pay of $14 to $25 an hour, while others allow you to set your own rates. Other platforms include EF Education First and SayABC
If you are interested in online tutoring, it is worth exploring the different platforms to find one that best fits your working preferences. Just be sure to check the full terms of service to ensure that you comply with any rules.
Translator
If you're proficient in more than one language, you can take on jobs to translate documents, or spoken conversations via sites like ProZ.com.
When setting up your account you can choose the languages that you know and are proficient in, and then peruse the jobs available to find ones that will be a good fit. When you find one, submit a quote for the requested job and be hooked up with the requesting party.
Online Teaching Gigs
If you just need side jobs to fit between your daily schedule, you can pick up online teaching gigs. These are gigs specifically for teachers to complete on platforms such as TinkerEd or GigEd.
You will need to set up an account, and this will allow you to look for jobs of interest to earn $10 to $20+ an hour.
Work From Home Jobs for Anyone
The jobs listed in this category are jobs that could legitimately be done by anyone, and there are thousands of people (if not millions) who are doing these online jobs every day.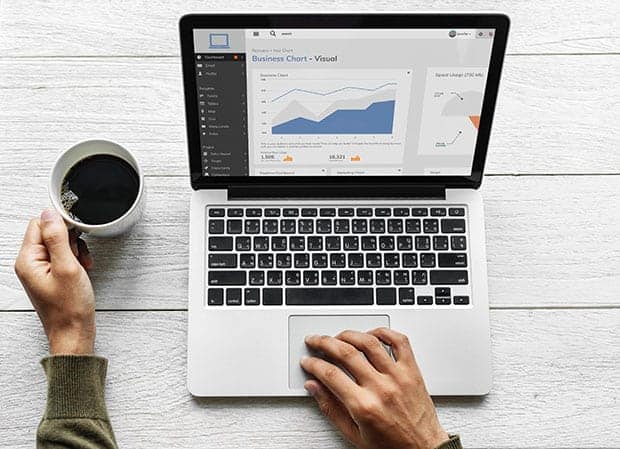 Amazon Online Jobs
Amazon Mechanical Turk is a crowdsourcing marketplace that has a ton of work at home assignments that companies need completed. The companies will request a task to be done on the MTurk Marketplace, and workers who want to earn money can sign up and complete the requested tasks.
Jobs include things like survey participation, content moderation, search engine testing and more.
Jobs typically pay a few dollars each, so if you're motivated and have some free time you could easily earn a few hundred dollars a week.
Online Publisher or Blogger
Blogging can pay anything from a zero dollars to $50,000+ a month (or even more!). Blogging is an online job that anyone can do to make money part time online, and it has the potential to be a huge money maker.
While you can't expect an immediate return, if you enjoy writing and you can commit to sticking to a task for the long haul, blogging may be a good fit.
Typically, it takes between 1-2 years of blogging before you start making any real money. Just pick a topic or niche that you feel passionate about (and that has plenty of topics you can monetize in some way), do some basic keyword research. Once you've found some high volume searches that have a low amount of competition, start writing.
There are several main ways that you can make money blogging.
You can get paid to put ads on your blog.
Get paid a commission for products you sell through affiliate links and paid marketing.
Sell your own digital products or services.
Generate leads for coaching, consulting, or other services.
Check out Peter's ebook titled "Blueprint For How To Make Money With A Blog" to find out how this site has made close to a million dollars over the years.
Website & App Evaluator
You can do user testing for websites and apps, and get paid in cash for your time.
One site that does this is UserTesting.com. They will pay you $10 cash via PayPal for every 20 minute user testing video that you complete. Just go to the website or app that they send you to, complete a set of tasks they've outlined and speak your thoughts aloud on video.
Doing one user testing session takes 20 minutes, so doing 3 in an hour could net you $30. Depending on how many of these you complete you could make some decent pay.
Dropshipping
While dropshipping may not offer the profits of creating, stocking and shipping your own products, it provides a more convenient way to open and run an online store. Dropshipped items can net a few dollars each to hundreds of dollars per item.
To get started with dropshipping, you will need to set up a storefront and list products for sale. You will then have orders shipped directly from the supplier to the customer. This is a great option for people interested in sales without needing a warehouse space to hold physical products.
You can sell practically anything through dropshipping, and you can source domestically or internationally. You'll need to assess the profit margins to determine the best products and suppliers for your business.
Online Advertising Agency
There are many established businesses that need help with their online advertising via Facebook and other portals, and many local businesses need a way to develop their online presence.
You can offer your services as an online advertising agency and earn $1,500 to $3,000 per month or more depending on how many clients you take on.
The Facebook Side Hustle course from Bobby Hoyt is one of the best courses out there that can teach you how to do this.
To find clients, look through local Facebook pages, the yellow pages or other local directories to find businesses that have an active website or no website at all. Contact them to offer your advertising services. If you can help these businesses to access a flow of new clients, you're sure to always have work.
Product Testing
We all have products that we use and love on a daily basis. Being a product tester allows you to earn money working with the products that you already need or want, and make some extra cash doing it.
When you sign up with a product testing website, you will be matched with different products from a variety of companies. After you receive and test the product, you will need to follow the specific instructions. They'll want you to fill out a survey, write or film a review, or complete another task to provide your opinions.
These websites typically pay in cash or gift cards, or you may be able to keep the product that you've tested.
While this is not a typical full time position, it can provide a decent side gig, where you can test products you would like to use.
Create, Buy & Sell Websites
If you are well versed in keyword research, SEO and search engine marketing, creating and selling niche websites could offer a great income.
All you have to do is choose practically any niche topic that has a decent amount of traffic and build a website.
Niche websites are tightly focused websites that offer content on a specific topic, and then create landing pages for affiliate products within that niche. By implementing solid SEO on the site, when your site starts to rank in the search engines, you should start seeing a return.
There are no guarantees that the niches you choose will be profitable, but if you carefully choose niches that you know have good traffic, and lower competition, you can set yourself up to have much more success.
Once your site is created and earning money, you can either keep it to build a passive income, or sell the website.
Another option is to keep your eyes open for bargains when it comes to domain names or websites and buy them with the intention of improving them and then flipping them for a profit.
Marketplaces on sites such as Flippa can connect you with potential buyers for niche websites, or give you a place to look to buy bargains and flip for a profit.
Search Engine Evaluator
The major search engines, including Google, rely on user feedback to they can update the algorithms and improve service.
As a search engine evaluator, you will fill out forms to help the search engines improve their search results. While there are often minimum requirements for the platform, and many platforms pay in gift cards, you can earn approximately $10-15 an hour.
Resume Writer
If you find it simple to write a resume, you could put your skills to good use as a legit online job.
Many people actually find it very hard to showcase their skills and expertise, so if you've had success in your career based on your resume, you can share your knowledge, offer tips and even offer your services writing a resume.
You can help other people ensure their resume highlights their accomplishments and the value they can offer to companies and recruiters.
You can also offer profile writing services on LinkedIn, as this platform is used by many recruiters looking for potential employees.
Legitimate Online Jobs Are Becoming More Common
According to a Gallup survey, of the 15,000 employed Americans questioned, 43 percent spend at least some of their time working remotely. More and more companies are recognizing that remote work can generate astonishing productivity, creating lots of potential for legit online jobs.
Online jobs are suitable for workers of all ages, and according to research, 73 percent of teams will have remote workers in the next decade.
Online jobs from home create the flexibility to earn additional income and find more time with your family.
If you're looking for a side gig that can earn a decent income, it's worth taking the time to explore these online jobs, and find one that's the right fit for you.
Have your own online jobs that you recommend people to check out? Websites that you're using to create an online income? Tell us in the comments!