Today, it seems like everyone is looking for ways to make money online.
Whether you want to make a little bit of extra spending money or you're looking to build a business with significant earning potential, you'll have options.
While there are lots of possibilities, some are better and more realistic than others. If you're a beginner and you're wondering how to make money online, it's a good idea to start with something that will allow you to get a taste of success quickly.
The Best Way For Beginners To Make Real Money Online
Working as a freelancer is the most ideal and most practical way to start making money online as a beginner. Sure, there are other types of online business that are more glamorous (like becoming a YouTube star or growing a blog that reaches millions of visitors), but freelancing is far more ideal when you're first getting started.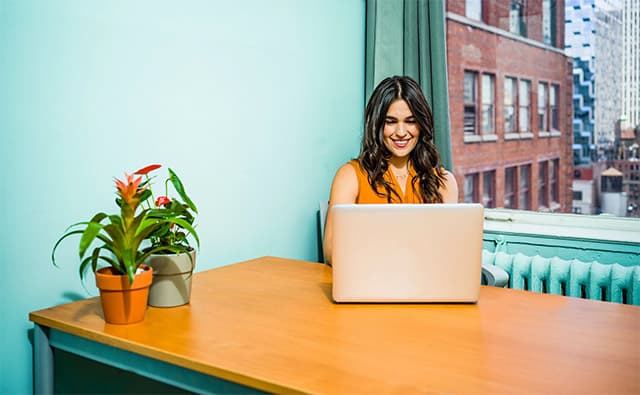 Many of the most popular types of businesses have incredibly high failure rates. Most people who start a blog with the goal of making money will never make a dime before they give up. That's not to say that those types of businesses are bad, but a service-related business is far more beginner-friendly and your odds of having success are significantly higher.
Why Freelancing Is the Best Way To Start Making Money Quickly
When you consider all of the aspects of an online business, it's clear that freelancing has a lot to offer.
1. Use The Skills You Already Have
Even though you may have no experience with making money online, chances are that you already have some skills that could be put to good use through freelancing.
This could include skills that you've developed through your career, or it could even involve things that you've learned or experience you've gained through a hobby.
Most other types of online businesses you could start would require you to learn everything involved in the business.
2. Start Making Money As Soon As You Land Your First Client
With a service-related business, it's very possible to start making money almost immediately. Compare that to other types of online businesses like blogging, podcasting, starting a YouTube channel, or building a niche website, which will likely take close to a year before you really start to make money.
There's certainly nothing wrong with investing your time and effort into a business that takes a while before you begin making money, but that can be a difficult way to begin your venture into online business. Most people have a hard time staying committed to a business when they're not seeing results for months on end.
A more ideal approach is to start with a service business so you can see some quick wins, start making money, and build your confidence. Then, if you want to create some other type of online business, you can do it on the side while you're still freelancing and making some money. As your other business grows, you can scale back on the freelancing if you prefer.
This is the exact approach that I took when I started working online in 2007. I made my first money online from services (web design and writing for blogs) and I grew my own blog on the side until I was able to scale back on the freelance work.
Even if it sounds difficult or intimidating, it's possible to land your first client very quickly. We'll cover some tips later in the article.
3. High Demand
Freelancers are in high-demand from business owners, and the popularity of freelancing has been booming in recent years. According to a study done by Upwork, the majority of the U.S. workforce will be freelancing by 2027, and that study was done before the pandemic that led to a monumental shift towards working from home.
Businesses of all sizes hire freelancers. I work as a freelancer for small operations and large companies. I even hire freelancers myself on a regular basis to help with my own business.
If you have some skills, there is plenty of work available in a wide variety of fields.
4. Excellent Income Potential
The amount that you'll make as a freelancer will vary depending on a lot of factors like the particular service that you're providing, the results you're able to create for your clients, and even the specific clients that you're working for. However, the income potential is excellent.
5. Very Low Startup Costs
Freelancing is a business that you can start with no money. Many services will only require you to have a computer and an internet connection, which you probably already have. You can even create your online portfolio for free if you need to (we'll look at those options in a few minutes).
Of course, if you have some money and you want to invest a small amount to get your freelance business started, that's an option. But it's not a requirement.
6. Scalable
Service-oriented businesses are scalable and allow you the potential to grow, if you want to. It could be started on the side while you're working another job or taking care of your family. You can add more clients as you go and gradually scale up to a full-time workload.
If you're a full-time freelancer and you want to continue growing your business, you can hire others or outsource some of the work to other freelancers.
7. Flexible
Flexibility puts the "free" in freelancing. You're free to work a schedule that suits your lifestyle. Many of your projects will have deadlines, but you can do the work whenever it's convenient for you, as long as you can meet the deadlines.
You can work around your existing commitments, however they fall into your schedule. You're also free to work as much or as little as you want. It's possible to scale back at any time, or if you want more work, just put in some extra effort to find new clients.
8. Can Lead To Other Opportunities
As a freelancer, you'll work with a lot of different clients and develop connections with people throughout the industry. Growing your network will not only help you to land more clients, but it can also open up other doors.
It may lead to employment with one of your clients, a recommendation for employment somewhere else, or unexpected business opportunities. You may or may not be interested in those things right now, but you never know what the future can hold.
Services You Can Offer As A Freelancer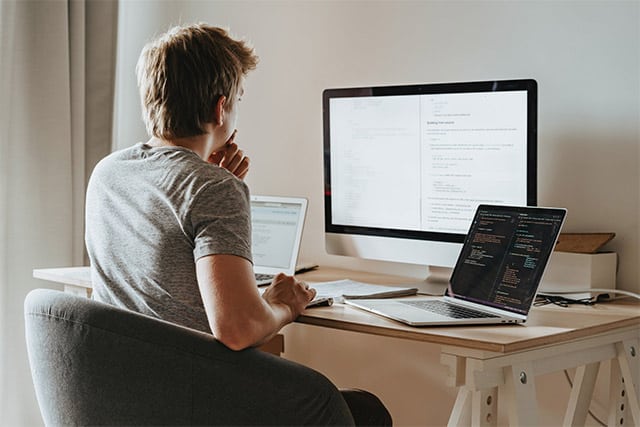 Now, let's take a quick look at some of the specific services you can offer. If you have existing skills or experience in any of these areas, that's probably a good indication of the easiest path for you.
If you don't have experience in any of these areas, don't worry. Think about your own skills (including things you've done at current or past jobs) and consider the services you could offer to leverage those skills.
Also keep in mind that you can build new skills as well. Some of the services we'll be talking about don't require you to have years of experience before you can start working for clients.
Skillshare is an awesome website that has thousands of courses on all different topics and you can learn to do just about anything through Skillshare. Right now, Skillshare is offering a 14-day free trial that provides access to every course on their platform.
Go to Skillshare for a 14-day free trial
Writing
With millions of websites and blogs publishing huge amounts of content every day, there is an endless need for writers. Many online publishers, big and small, rely on freelancers.
And that only covers the content that's published online. Freelance writers can also be published for other types of work like offline publications, writing marketing or advertising copy, and even ghost writing books or e-books.
Average annual income for a freelance writer – $40,268 (according to PayScale).
If you want to learn how more, please check out Freelance Writing 101: Build a Successful Career Writing by Brad Merrill. You can get free access to this course for 14 days from Skillshare.
Virtual Assistant
One of the best opportunities for making money right now is to work as a virtual assistant (VA). As more and more work shifts towards freelancers instead of employees, more entrepreneurs and businesses are hiring VAs.
Virtual assistants can offer a wide variety of services. The best option is to consider your own experience and your skills, and offer specific services based on what you're able to do best for your clients.
You may associate virtual assistants with low-paying jobs that get outsourced to workers in foreign countries. While those types of VA jobs certainly do exist, there are also plenty of virtual assistants who are able to earn a great income.
Working as a freelance VA and finding your own clients will provide you with better income potential than working through one of the many websites that match VAs with clients, serving as a middleman.
Average annual income for a virtual assistant – $41,086 (according to PayScale).
Gina Horkey's Fully Booked Virtual Assistant is an outstanding resource for anyone who wants to learn how to make money as a VA.
Social Media Management
Are you an avid social media user? If so, you might have skills that could be put to use to help businesses that want to improve their presence on popular social networks.
Many businesses hire freelancers to mange their profiles on platforms like Facebook, Instagram, Pinterest, and Twitter.
You could also get paid to manage ads on these social platforms. Facebook, Instagram and Pinterest can produce an outstanding ROI, but most business owners have no experience in this area. You can set up and manage ad campaigns on a freelance basis.
Average annual income for a social media manager – $51,440 (according to PayScale).
The FB Side Hustle Course is an excellent resource. Even if you have no experience with Facebook ads, you'll learn how to grow a business managing ads for businesses in your local area.
Graphic Design
If you're artistic or if you have some design skills, working as a freelance graphic designer could be a great fit. Many businesses need design services but don't have an in-house designer on their team.
You could work on a wide variety of design projects like logos, business cards, brochures, flyers and posters, social media graphics, labels, packaging, and more.
Average annual income for a freelance graphic designer – $40,000 (according to PayScale).
Skillshare offers a huge collection of courses on graphic design, including Graphic Design Masterclass. You can get a trial membership to access all of the courses for 14 days.
Web Design
Another way to use your design skills is to work as a web designer. If you have no coding experience, you don't necessarily need to eliminate this option. Many web designers today are setting up websites with no coding at all.
Thanks to variety of tools like WordPress theme builders and page builders, as well as other platforms Wix and Webflow, it's very possible to create great-looking websites without coding skills. If you get to know one of these platforms, you can help clients by setting up their customized websites for them.
Average annual income for a web designer – $50,904 (according to PayScale).
Skillshare offers a great collection of courses on web design, as well as courses that show you how to create websites on specific platforms. One of the best courses is Complete Web Design: From Figma Design to Webflow Development.
Web Development
If you have some coding or development experience, working as a freelance web developer is an excellent option. While there are lots of drag-and-drop builders and platforms that make it possible for businesses to take a DIY approach to their website, there are still plenty of situations where a skilled developer is needed.
Due to the high demand for skilled coders, you can make a great income as a web developer. In fact, it's the highest-paid option covered in this article.
Average annual income for a web developer – $59,898 (according to PayScale).
Skillshare offers many different courses on web development. Some of them focus on specific aspects or certain programs.
Proofreading
If you have strong attention to detail and excellent grammar skills, working as a proofreader would be a natural fit. Earlier, we looked at the need for capable freelance writers because of the high volume of content being published, and the same situation applies to proofreading.
As a proofreader, you could be working on blog posts and other online articles, books and ebooks, marketing copy, articles or offline publication, and more.
Average annual income for a proofreader – $45,879 (according to PayScale).
Caitlin Pyle's course Proofread Anywhere is the best resource if you want to learn how to make money as a proofreader.
Consulting
Here is a very broad possibility that could be an option in many different industries. If you have a background or experience that would allow you to help others in your industry, you could offer consulting services.
Consultants that get results for their clients are able to make a great income, so this is an excellent opportunity if you're looking to maximize your income potential.
Average hourly income for a freelance consultant – $30.52 per hour. Annual income details are not listed (according to PayScale).
Skillshare offers a number of courses created for consultants, including Strategies to Find Consulting Clients and Win New Business.
The options we've covered in this section are really just the tip of the iceberg. There are many other services you could offer as a freelancer, but hopefully this helps to give you some ideas.
How To Begin Making Money Online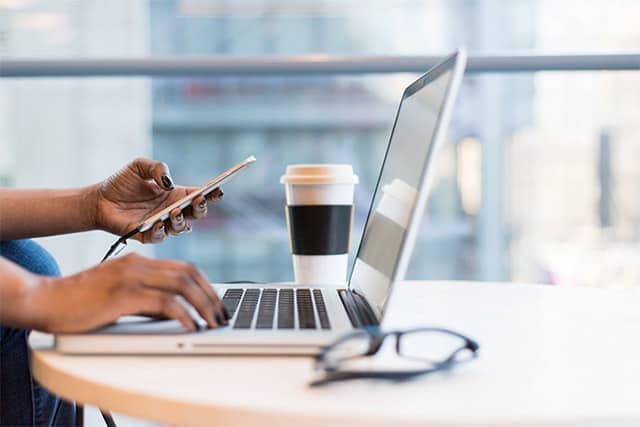 Now that we've looked at some of the specific services you could offer, let's move on to talk about the basic steps you need to take to begin making money.
Step 1: Identify The Service You Want To Offer
First, you need to decide exactly what service or services you'll be offering to clients. In order to get off the ground quickly, I suggest going with your strongest existing skills. That way, you'll be ready to start helping clients right away. When you can get results for your clients, which leads to repeat business and free word-of-mouth advertising.
If you don't have any experience that you think you could put to use as a freelancer, choose something that you could learn quickly. For example, you could brush up on your skills to become a social media manager or virtual assistant a lot faster than you could learn to become a web developer.
There is plenty of training available if needed. Skillshare is an excellent resource, and there were several other courses mentioned that are related to specific services you could offer.
Step 2: Identify Your Target Market
Once you know what service you're going to offer, the next step is define your target audience or ideal client. Think about who could benefit the most from your services. Once you've identified your target market, you can figure out where you should be actively networking (either online or offline) to get connected with the right types of clients.
With some services, you may want to target a particular industry. For example, as a freelancer writer, you might choose to specialize in health & fitness rather than writing for clients in all different industries. A specialized approach will allow you to brand yourself as an expert, develop your reputation, and ultimately charge higher rates.
Step 3: Create Your Portfolio
An online portfolio can be extremely helpful for landing clients. In some cases, clients may come across your site and reach out to you. In other cases, you can proactively reach out to potential clients and give them a link to your portfolio so they can see more about your work.
The most ideal scenario is to have a portfolio website at your own domain name, which gives you full control over the website. You can get website hosting and set up a simple WordPress-powered website, or use a platform like Squarespace or Wix.
Getting a portfolio site at your own domain will cost you a few dollars per month, but it's a wise investment if you want to build a freelance business. If you don't have the money, you could also create a free website with WordPress.com or Wix.
A few keys for building an effective portfolio site:
Showcase only your best work. When you're first getting started, you won't have much to put in our portfolio. But as you start to get more clients, don't feel like you need to put each project into your portfolio. Your goal should be to show off only the work that you're most proud of.
Focus on results. Your portfolio may be highly visual depending on the service that you're offering (for example, graphic design). However, you should also communicate the results that you've gotten for clients. Potential clients will be more impressed by results and statistics than they will by something that looks nice. Some freelancers include case studies to tell more about the project and the results. Just be sure that you have permission from clients if you're going to be disclosing details about their project.
Include a call-to-action. Don't simply showcase your work and wait for visitors to get in touch with you. Include a call to action that guides visitors to the action you want them to take (like filling out a form to get an estimate).
Keep it simple. Your portfolio site doesn't need to be anything flashy. In fact, simple portfolio websites are usually best.
Step 4: Create Your Pitch
Now it's time to reach out to potential clients. One of the biggest mistakes many new freelancers make is that they focus on themselves. They tell the clients about the services they offer, and maybe something about their own skills of talents.
Instead, your pitch should focus on the client and what they can gain by working with you. Don't just tell the client about the service you're offering, let them know specifically how they'll benefit by hiring you.
For example, most freelance writers will tell potential clients about the topics they can write about. But a much more effective approach would be to show the results you can get for them in terms of traffic to their website, converting leads, generating sales, or some other aspect that is important to the client's business.
When it comes to pitching clients, you should be putting in some time and effort for each pitch. Don't simply send the same generic mass email to hundreds of prospects. Instead, figure out exactly how you can help a specific potential client and send a personalized pitch.
Your pitch emails should be:
Personalized. Take the time to find the right person to contact (LinkedIn can be a great resource for this).
To-the-point. Keep your emails brief and to the point.
Specific. Show clients exactly what you can do and the results you can get. Don't just mention general services that you offer.
Pro Tip: One of the most effective ways to generate leads and business when you're just getting started is to offer some sort of free consultation or free audit. For example, if you're a freelance social media manager, contact business owners and offer a free social media audit that covers what they're doing right now.
If people take you up on the free audit, you know they at least have some interest in the services you're offering. You can use the audit to point out the opportunities that they're currently missing and how you could help them to improve in those areas. The same concept can be used with just about any service you offer.
How To Land Your First Client
If you've never done any freelance work, you may be really intimidated by the idea of trying to land clients, especially your first one. In reality, landing clients isn't that hard, so it's nothing to fear. Here are a few ways to get started.
Start With Your Existing Network
Most freelancers are able to find their first few clients without the need to go outside of their personal or professional network. Talk with the people you know and let them know about the services that you offer. Some of them may need your help, and others may refer you to someone else who could be an ideal client.
Starting with people you know can also be a little bit less intimidating. Get some experience with friends and family. Start to build up your portfolio, and the reach out to other prospects.
Consider Starting With Low Rates
You may not make a lot of money from your first few clients, and that's fine. Getting experience is more important than the amount of money you'll be making at the beginning. If you're really eager to land a client to get started, consider offer your services at a great price that would be hard to refuse.
If you're able to land your first few clients without offering low rates, that's even better. But many freelancers get started with lower rates and then raise them as they get some more experience.
Use Freelancing Websites
In general, I don't think websites like Upwork and Freelancer are the best options for finding clients since many of the businesses that hire through those sites are looking for freelancers with low rates. However, if you're having trouble landing your first few clients and you're willing to do some work at lower rates, these websites can provide plenty of potential clients. You'll bid on projects and if the client selects you, you'll land the work.
As you get more experience, you'll be better off finding clients on your own. But that doesn't mean that these sites can't be helpful when you're first getting started.
Freelancing Is A Great Option For Beginners
While there are a lot of different ways to make money online, offering a service as a freelancer is one of the most realistic and most beginner-friendly options. To get started, simply use your existing skills and take some action to find your first client. Freelancing is a great option of you're looking to simply make some extra money in your spare time, and it also gives you the potential to build a business with a full-time income.