Many people are looking for ways to make extra money outside of a day job.
Today, there are more options available for side jobs than ever before.
Whether you are providing a service in your local area, working through the gig economy, or working online remote side hustles from home, there are plenty of options for making extra money.
This article will cover some of the best side hustles that give you the possibility of making an extra $500 per month. With these side hustle ideas, you'll be able to easily find the right fit for your own situation.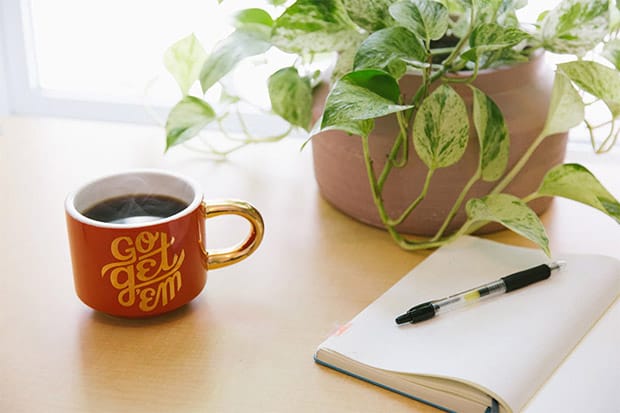 Find Side Hustles Via Steady App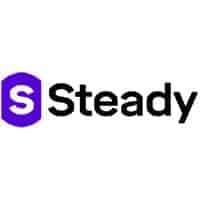 Before we jump into our look at all side hustles that can bring in good money, there is a free app that will help you find both online and offline side jobs. It's an app called Steady.
Shaquille O'Neal is an early investor and is featured prominently in their ads, and they already have over 2 million members.
When you sign up for the free app Steady will help match you with a full-time, part-time or hourly job to help you bring in some steady income.
In addition they have other ways that you can earn extra income by doing tasks online. They also have tools to help you manage your extra income that you're bringing in. It's definitely worth checking out.
Get the FREE Steady App to start your side hustle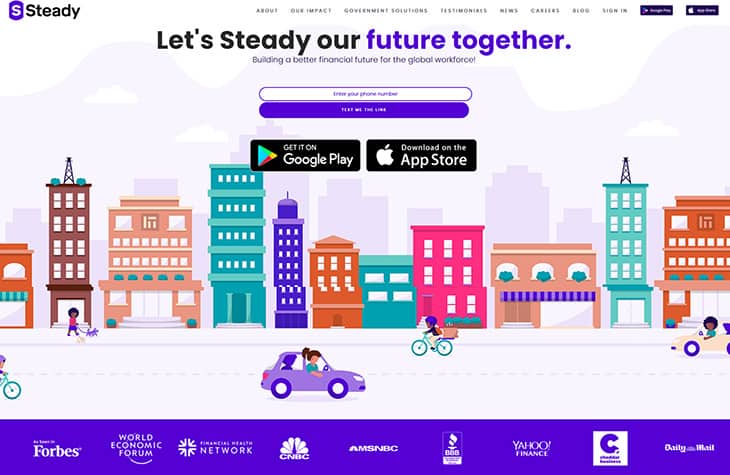 1. Virtual Assistant
Working as a virtual assistant can be a great side hustle for a few different reasons including plenty of work available, increasing demand for quality VA's, good income potential, and a flexible work schedule.
A virtual assistant (VA) is a remote worker that provides clients with a wide variety of services. The exact services offered can vary from VA to the next, but some common services include things like customer service, managing social media profiles, forum moderation, writing, blog editing, and other administrative tasks.
Many businesses, especially small businesses and entrepreneurs, choose to outsource work to VAs rather than hiring full-time or part-time employees.
One common criticism about working as a VA is the fact that many VA jobs are low-paying and not a legitimate income unless you live in a developing country. While it's true that there are a lot of low-paying VA jobs that are outsourced to the Philippines and other parts of the world, there are also plenty of VA gigs that pay quite well. In fact, some VAs are able to charge more than $100 per hour.
As a VA, you'll have full control over the specific services that you offer. Many of the highest-paid VAs specialize, rather than offering a very wide range of services. By specializing, you are able to brand yourself as an expert in your area of emphasis, and clients will be willing to pay more for your services.
To learn more about working as a VA, please see 30 Days or Less to Virtual Assistant Success.
2. Social Media Manager
If you enjoy spending time on social networks like Facebook, Instagram, Pinterest, and Twitter, why not get paid to do it?
Many business owners don't have the time to manage their own social media pages/profiles, or they lack the experience or knowledge needed to have a successful social media presence.
As a social media manager, you can provide services to clients who need help, and you can make good money and benefit from a flexible schedule.
Social media managers may take care of all of the day-to-day tasks related to managing a business's social media account, or they may focus on managing social ad campaigns for clients.
Ad managers will set up advertisements for clients, test and tweak ads to maximize the results, manage the advertising budget, and take care of any other details related to social advertising campaigns.
If you decide to work as a social media manager, you'll have the opportunity to earn a great income while you are helping clients to improve their businesses.
The Facebook Ads Side Hustle course from Bobby Hoyt teaches students like yourself how to make money by managing Facebook ad accounts for small business clients. Making $500 per month isn't too difficult with this side hustle, and in fact, you might be able to reach that amount with just a single client.
3. Bookkeeper
Working as a bookkeeper is an under-appreciated side hustle, in my opinion. There are no formal requirments for being a bookkeeper. You don't need a degree and with some basic experience, you could branch out on your own and start taking clients.
Although you won't need specific education or many years of work experience to be a bookkeeper, the pay can be quite good. And on top of the earning potential, you'll benefit from flexible hours that make it a great side hustle or full-time business.
Many of your bookkeeping clients will retain your services month-after-month, which means that once you get a few clients you won't need to constantly look for work. Making $500 per month is possible with just a handful of clients.
4. Freelancing
There are a number of different types of services that you could offer as a freelancer, including:
Writing
Proofreading
Editing
Design
Coding
And much more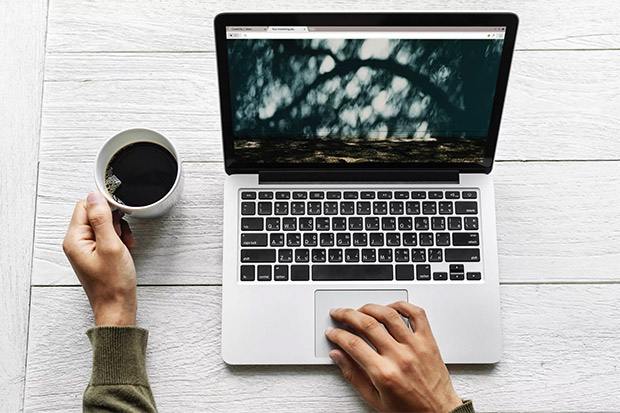 The specifics will depend on the type of services that you offer, but many freelancers are able to earn a very good income. And of course, like some of the options covered already, freelancing offers a lot of flexibility, as well as part-time or full-time potential. The flexibility that comes with freelancing is one of the major draws for many people.
Of course, you'll need some skills in order to work as a freelancer, but it's just a matter of identifying the skills you already have, and building on them if necessary. Maybe you have some experience from a past or present job that you could use as a freelancer.
Freelancing is something that I feel very strongly about personally. Back in 2007, I started working as a freelance writer while I was growing my own blog, and it was that freelance work that really made it possible for me to leave my full-time job and enter the world of self-employment. I've worked as a freelance writer off-and-on for about 12 years now to make some extra money on the side whenever needed. Actually, I am writing this article as a freelancer, so it is a perfect example of what's possible.
If you decide to pursue a side hustle as a freelancer, my advice is to focus on services that involve ongoing work, or find ways to turn a one-time service into a package that involves on-going work. Ongoing work means less time looking for new clients and the ability to use a higher percentage of your time for billable work.
5. Photography
Continuing with the trend of service-related side hustles, working as a photographer in your spare time can be another great way to make money.
You could offer family photography, engagements, maternity, newborns, senior portraits, and more. Photographing sports teams, local events, and schools/pre-schools can also be good opportunities. Wedding photography can be very lucrative, but it tends to be more competitive and it can be a high-pressure environment that probably isn't the best choice if you're just getting started.
Many of your clients will need evening or weekend sessions to fit around their schedule, so you can also easily do it around your own existing work schedule.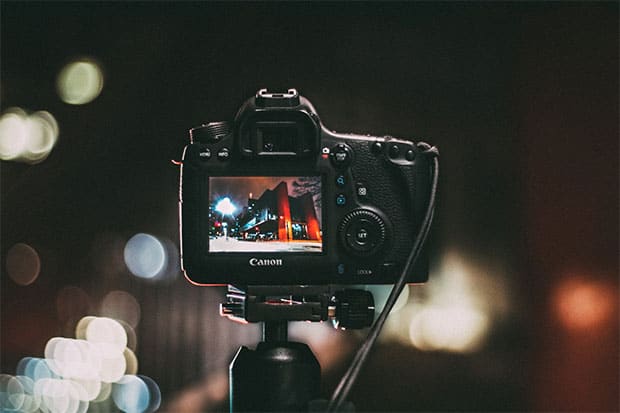 You could make $500 per month with just a few new clients each month, so it's a very realistic opportunity. To get started, simply check with your friends, family, neighbors, and co-workers and you'll probably find a few people who would be interested.
6. Design T-Shirts
If you have some design skills, designing t-shirts can be a great way to make money. There are several websites that allow you to sell your designs, but Merch by Amazon is possibly the best opportunity.
Merch by Amazon allows you to tap into Amazon's massive reach and to make money passively from your own designs. You can upload your designs with no need to purchase inventory or take any risk. Customers will be able to purchase a t-shirt with your design and Amazon will handle printing and shipping the shirt. You'll earn a commission for every sale.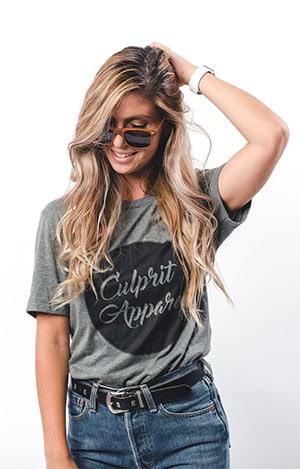 Due to the fact that Amazon handles pretty much everything aside from the design, Merch by Amazon provides a great way to make passive income. You'll spend some time creating designs (or outsourcing that work to someone else) and then your work is pretty much done.
In order to start selling through Merch by Amazon, you will need to get an invitation. You can go to the MBA homepage and request an invitation.
Unlike some of the service-related side hustles, selling t-shirts through Merch by Amazon will require more time before you start making money. With a service, you can find a couple of clients and start making money right away. Selling through MBA will require you to get several designs on their platform and slowly build up your revenue.
If you want to learn more, please read this Merch by Amazon review with all the details for sellers.
7. Rent Out a Room
Depending on your situation, you may be able to easily make some extra money each month by renting out a room in your home or apartment.
Many people are turning to short-term rentals through Airbnb or other similar platforms as a great way to make extra money.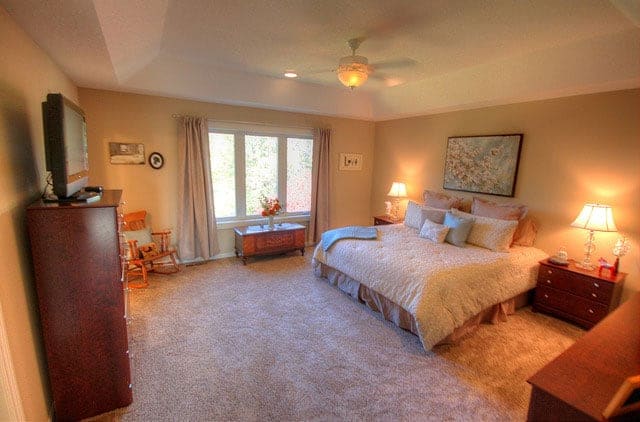 Renting a room for short-term rentals gives you the potential to make more money than you could make by renting it out to a long-term tenant, but it will also involve more work on your part. You'll need to clean the room between each guest, or hire someone to do the cleaning for you.
8. Delivery Driver
If you're looking for a way to start making money quickly, one of the best options is to work as a delivery driver. There are several restaurant delivery apps like DoorDash, GrubHub, UberEats, and Postmates that allow you to apply, get approved, and start working very quickly. Instacart and Shipt allow you to shop and deliver groceries.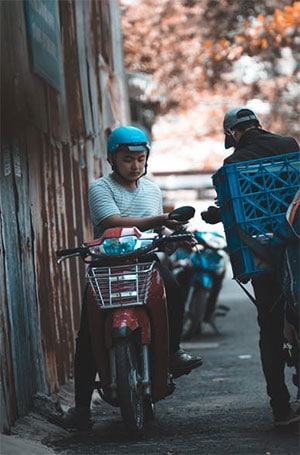 Amazon Flex offers a similar opportunity, but you'll be delivering packages instead of food.
Some drivers earn $20 per hour or more, so you won't need to work a ton of hours in order to reach $500 per month.
Aside from the income potential and the opportunity to get started quickly, working as a delivery driver also allows a great deal of flexibility. You can set your own schedule, work whenever you want, and work as much or as little as you want.
Driving for Uber and Lyft get a lot of attention for side hustlers, but most people would prefer to deliver food or packages and not have the need to drive strangers in your car.
9. Flip Products
Another side hustle that is ideal if you want/need to start making money quickly is to buy items and resell them at a profit. You can find plenty of underpriced items at yard sales, flea markets, auctions, estate sales, and thrift stores.
When you find something that is undervalued, you can buy it and resell it through the Facebook Marketplace, Craigslist, Letgo, or other similar sites.
In some cases, you may need to do a little bit of work to clean up an item or do minor repairs, and in other cases you may be able to sell it as-is with no extra work.
Many people use flipping as a side hustle to make extra money, and some even turn it into a full-time income. And of course, it's a very flexible side hustle. You can go to yard sales on the weekends or look for new items to buy whenever you have time, and you can post your items for sale online around your existing schedule.
This free workshop will show you how to get started in 14-days or less: Flea Market Flipper
10. Yard Work
If you like to work outside, offering yard work as a side hustle is a perfect way to make some extra money. This could include mowing lawns, trimming plants and shrubs, cleaning up leaves, and snow removal.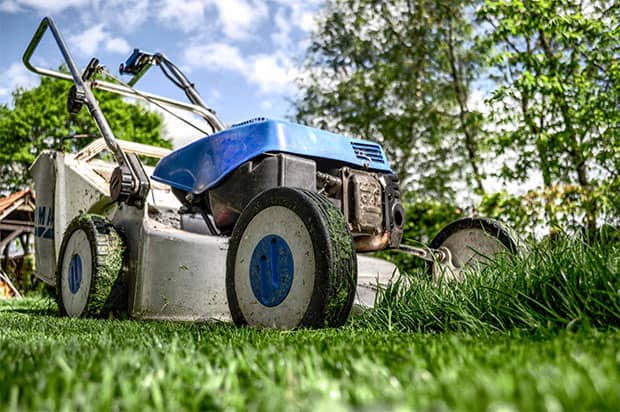 There is plenty of work available and jobs to be done in every season, although winter may be slower than other times of the year.
Getting started is easy. All you need is some basic tools and equipment, which you may already have. You can talk to everyone you know, and chances are, you'll find people who would be interested in hiring you.
Start working with the people you know and try to grow your business through word-of-mouth. You can also post ads to Craigslist, and start a Facebook page or your own website to increase visibility.
11. Pressure Washing
Pressure washing is probably not the first side hustle that comes to mind, but it can be a great opportunity for a few reasons:
The work is relatively easy and you don't need experience
The equipment needed to get started is relatively inexpensive (as little as $100 for a cheap pressure washer)
You can earn a decent rate for your time
There are a lot of people who need your services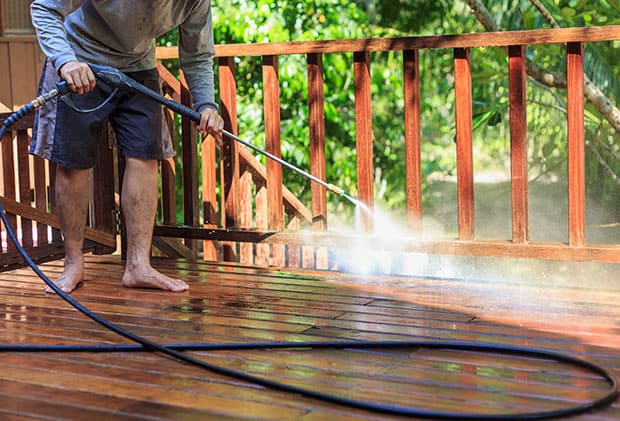 You can offer to pressure wash sidewalks, driveways, patios, decks, outdoor furniture, houses, and more.
It 's possible that you already own a power washer, and in that case you can just start looking for a few customers.
12. Trash Cleanup
This is not the most common side hustle, but it can be a great way to make money either part-time or full-time.
Brian Winch has been earning a six-figure income since the 80's with a simple trash cleanup business. Now, Brian shows others how to follow his blueprint and run what he calls "America's simplest business". His book Cleanlots shows how to set up and run a very efficient and highly-profitable trash cleanup business.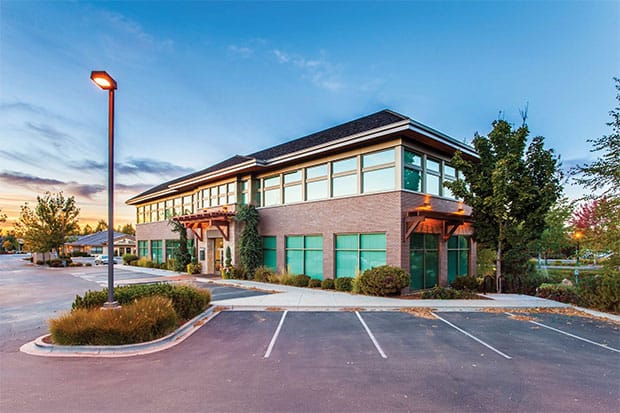 While this may not be the most glamorous side hustle, it can be a great way to make money. One of the really nice things about this type of business is that it can be done part-time or full-time, and can be scaled up if you want to.
Brian's business model involves contracting to clean up trash from parking lots and areas outside of businesses like retail stores, strip malls, and office buildings. Many businesses and property managers need these services and sometimes there is not much competition. It's also work that you can easily outsource to someone else and still turn a profit, or you can do the work yourself.
13. Junk Removal
Another not-so-glamorous but potentially-lucrative side hustle is to start a junk removal business. You'll need a truck or van and somewhere to get rid of the junk, but there is plenty of demand for this type of service.
Some junk removal companies will simply show up, pile the junk in their vehicle and haul it away. Others will actually remove the junk from the customer's house, which takes more work but also allows you to charge more.
I've hired people for junk removal a few times during a move and it's definitely something I would hire for again in the right situation. So if you're looking to start a business that offers a much-needed service, this could be a good fit.
This is definitely something you could do part-time or full-time, but the hours may not be as flexible as some of the other options.
14. Handyman
If you're good at working with your hands, working as a handyman could be the perfect side hustle. Handymen (or women) typically do a wide range of jobs both inside and outside the home or office, and there are always plenty of people looking to hire someone to handle odd jobs for them.
On top of the fact that there is a lot of work available, you can also earn a nice hourly rate by working as a handyman. You'll also have the flexibility to set your hours (as long as your hours are also convenient for customers) and you could do it part-time or full-time.
You could find customers through word-of-mouth, advertise your services on websites like Craigslist, Thumbtack, or HomeAdvisor, or work through a company like Handy.
15. Painting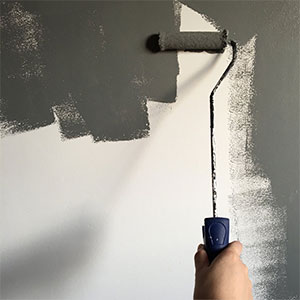 Painting (indoor and outdoor) is a task that many people have experience with, and it's a service that is in high demand. Some people don't have the time to do their own painting, or maybe they prefer to have someone else do the work for them. Either way, there is a lot of work available for painters.
You could start with simple jobs like painting interior walls and ceilings, or you could get more involved with painting vaulted cathedral ceilings, shutters, and other exterior parts of a house or building.
Painters can demand a nice hourly rate (although most jobs will be priced per project rather than hourly) and it can be done part-time or full-time. It's also very easy and inexpensive to get started since you don't need any expensive equipment.
16. Clean Houses
Another service-related business that can be easily run as a side hustle is cleaning houses (or offices). Cleaning typically does not earn as high of an hourly rate as some of the other services covered in this article, but you don't need a lot of existing experience or skills in order to clean.
Many of your clients will be repeat clients that hire you every week, every month, or whenever they need your services. If you want to do it part-time, just find a few clients and service them. If you want to grow it into something larger, you'll have that option.
You could find clients on your own, work part-time for an existing cleaning business, or create a profile at a website like Care.com that helps customers to find reliable cleaners.
17. Babysitting
Babysitting may be the original side hustle, but it's a service that will always be in demand. It's not just for teenagers either. If you like working with kids, working as a babysitter could be a good way to make some extra money.
Most babysitting gigs will be on the weekends or in the evening, so if you have traditional working hours, this is something you could easily fit around your existing schedule.
There are several websites where babysitters can create a profile to find clients, including Care.com, SitterCity, and UrbanSitter.
18. Dog Walking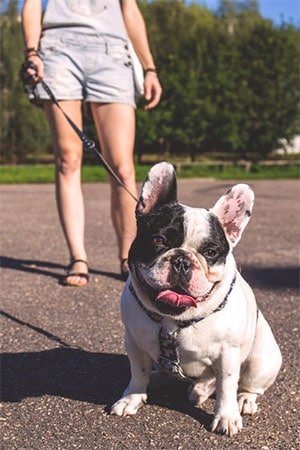 If getting paid to exercise sounds good to you, dog walking may be a side hustle that you should consider.
Dog walkers can make good money and $500 per month is a very realistic number.
Websites like Rover and Wag allow you to create a profile so pet owners can find and hire you. With the popularity of these sites, some dog walkers don't even need to work to find clients on their own.
A great perk of this side hustle is that you can probably start making money fairly quickly. Sign up at Rover or Wag, create your profile, and you'll be ready to start making money as soon as a client hires you.
19. Teaching/Tutoring
You could provide teaching or tutoring services, either online or in-person (or both). You could find clients on your own or use a site like Wyzant, VIPKid, Tutor.com, or several others.
Some websites and companies that hire tutors or allow tutors to create a profile will have specific requirements, but those requirements will vary from one site to the next. You may need a college degree or you may need some experience, but that is not always required.
And of course, you could also work as a substitute teacher in a local school district.
20. Be A Friend
This may sound like a weird side hustle, but people are actually making money with it. You can create a profile at RentAFriend.com and people who are looking to hire a friend can find you.
You might be wondering why someone would pay another person to be their friend, but there are actually a lot of reasons that make sense. In some cases, the person may want someone to go to the movies with them, or attend a concert or game rather than going by themselves.
The person hiring a friend could be new to the area and not know many people, or even just traveling and passing through town. There are a lot of legit situations where it makes sense.
As a friend, you'll be able to set your rates and terms. Some friends simply ask for free admission to wherever they are going, but most friends also charge an hourly rate or flat fee.
According to RentAFriend.com, some friends are making $300 – $500 per week just by working weekends (and you get to keep 100% of the money that you charge).
With The Right Side Hustle Jobs You Can Easily Make $500 Or More
As you can see, there are plenty of different ways to make extra money.
Five hundred dollars per month may not sound like a lot of money, but honestly, it can have a big impact on your budget. There are many different ways that you can realistically earn that much outside of a full-time job.
Take a look at the possibilities covered in this article to see what might be a good fit for you, and also keep in mind that you could combine more than one of these options to get the results that you want.
Get creative, find a side hustle that you enjoy, and start making some money on the side!
Wants some more creative side hustle ideas? Check out the Reddit side hustle board.