It seems like everyone is looking for ways to make passive income, and it's not hard to understand why the topic generates so much interest.
While there are plenty of different ways to make money, we all have a limited amount of time available to us.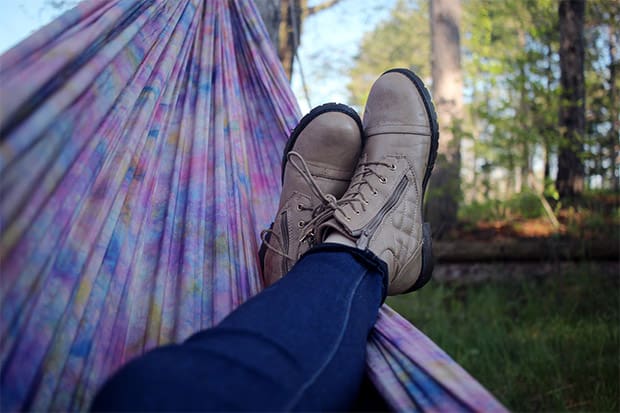 Most of us stay busy with full-time jobs or family responsibilities, and finding more time for a side job just isn't always a possibility.
But the truth is, there are ways to make some extra money that don't require a significant amount of time. These passive income ideas are not only great for making that extra money, but passive income and multiple income streams are both keys to growing wealth over the long run.
In this article, you'll find 17 realistic ideas that can allow you to start generating some extra money. Some of them require some money upfront to invest, others involve an upfront investment of time or effort before the money will start coming passively, and a few can be done with no money and only very minimal time commitment.
The Best Passive Income Ideas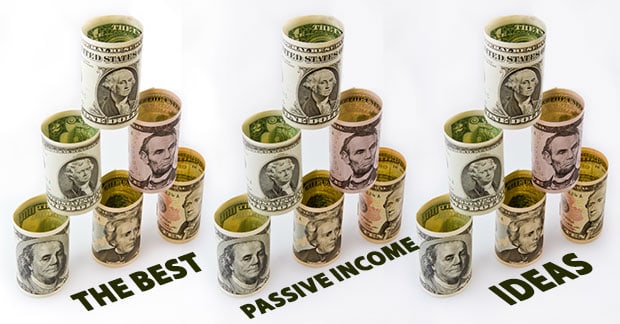 1. Real Estate Crowdfunding
There's a good bit of content here at Bible Money Matters about real estate crowdfunding (The Ultimate Guide to Real Estate Crowdfunding is a great place to start).
There are several reasons why real estate crowdfunding is an appealing option, including:
Diversifying your investments
Fast and easy to get started
Low minimum investments on certain platforms
A truly passive way to invest in real estate
Potential for good returns
As an investor, you can reap the benefits of investing in real estate without the headaches that prevent many of us from owning rental properties (managing the property and dealing with tenants).
Although there are a lot of companies and platforms that fall under the umbrella of real estate crowdfunding, there is a great deal of variety among those options. Among the biggest differences is the fact that some allow you to invest in specific properties and projects, while others take a portfolio approach and allow you to invest in multiple properties without choosing one.
Some of the best options include:
Fundrise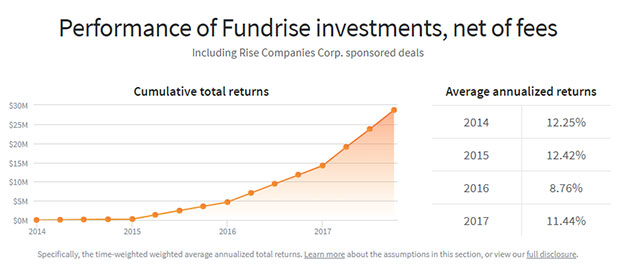 Fundrise is one of the most popular real estate crowdfunding platform, partly because it is extremely easy to get started and because it is open to both accredited and non-accredited investors.
With Fundrise, you'll be investing in a portfolio of properties, and you can get started for as little as $500.
To learn more, see our Fundrise review.
Groundfloor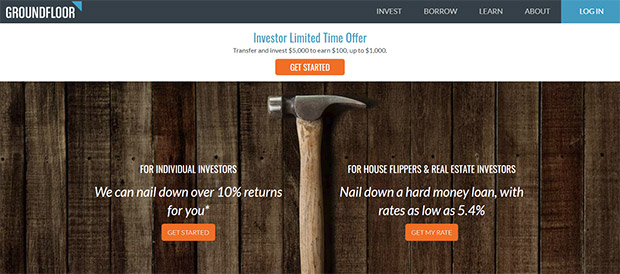 Groundfloor is a unique platform because it is open to accredited and non-accredited investors, but it allows you to invest in specific properties and projects. Most platforms that are open to non-accredited investors take the portfolio approach, rather than allowing you to choose specific properties.
Groundfloor focuses on short-term investments for renovations or flipping. You can see all of the details of each project, choose the ones you like, and get started for as little as $10.
The downside to the short-term investments is that you'll need to dedicate more time to choosing your investments because your investments will be turned around very quickly.
To learn more, see our Groundfloor review.
Rich Uncles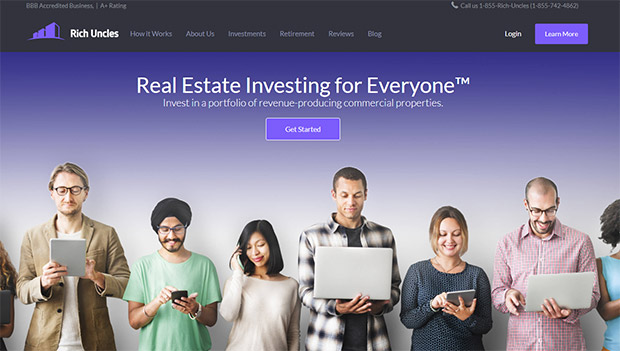 Rich Uncles is another platform that makes it very easy for any investor to get started. In fact, their minimum investment is just $5 (and non-accredited investors are welcome).
When you invest with Rich Uncles, you'll be able to choose from two different REITs that they are currently offering. They have an estimated annualized dividend of 6-7%.
Because of the incredibly low minimum, Rich Uncles can be a great option to get your feet wet with real estate investing.
To learn more, read our Rich Uncles review.
PeerStreet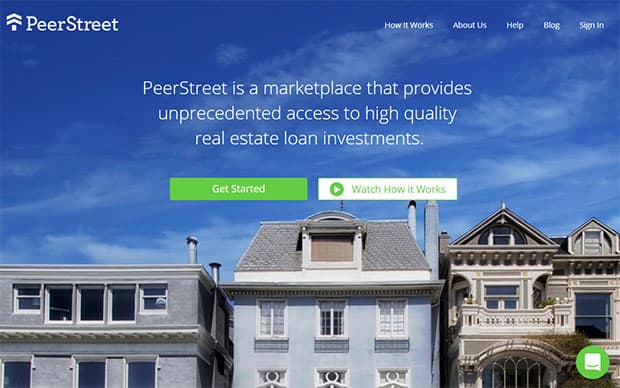 PeerStreet is a little different than the other platforms mentioned above because it is only open to accredited investors.
PeerStreet offers real estate debt investments with terms of 36 months or less. The primary focus is on single-family properties, which can include rentals and flips.
You'll be able to choose the exact investments that you want, and the minimum investment is $1,000.
To learn more, read our PeerStreet review.
2. REITs
While real estate crowdfunding is relatively new, REITs (Real Estate Investment Trusts) have been a viable option for many years for those who would like to invest in real estate without the hassles of directly owning or managing property.
The REIT will own a portfolio of income-generating properties, and investors can share in the benefits without the need to get involved with managing the property.
REITs are an appealing option because, like real estate crowdfunding, getting started is easy and there are plenty of options to choose from.
REITs can be public or private and some are traded on an exchange, while others are not. REITs that can be traded on an exchange are liquid, but non-traded REITs tend to be long-term investments that offer a low level of liquidity.
The liquidity of a publicly traded REIT sounds appealing, but non-traded REITs often provide higher potential returns. One example is Streitwise, a public non-traded REIT with an excellent track record.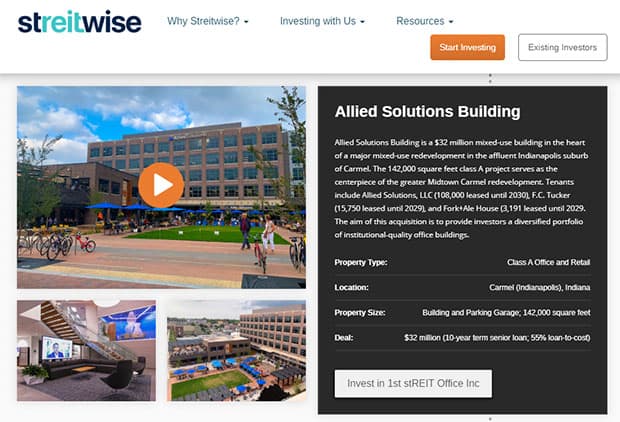 3. Rental Properties
While real estate crowdfunding and REITs are excellent options for hands-free real estate investing, owning rental properties is another option. It could be single-family homes, condos or townhouses, apartments, or commercial properties. The monthly rental income as well as the potential for long-term appreciation make rental properties an investment of choice for many people.
Although owning rental properties can be a great investment, it's not always passive. Maintaining the properties and dealing with tenants can be a lot of work, which is not what you want if you are looking for passive income.
Hiring a property manager, however, can allow you to remove yourself from a lot of the work, and it gives you the option to turn rental property ownership into a relatively passive way to make money and grow wealth.
4. Dividend Stocks
As a shareholder of a publicly-traded company, you can make money when the price of the share increases, and you can also make money if the company pays dividends to shareholders.
There are many companies that have impressive track records when it comes to paying dividends, and if you invest in these companies, the dividends can become a valuable source of income (or the dividends can be reinvested to buy more shares).
Most of the companies that have strong histories of paying (and increasing) dividends to shareholders are large, established companies that have been around for a long time. In comparison to the stock market as a whole, these stocks are viewed as slightly lower in risk.
Dividend stock investors tend to take a buy-and-hold approach with most of the investments being long term. If you're interested in getting started, you can do your own research or get some help from lists of dividend kings and dividend aristocrats.
5. Robo Advisors
Over the past few years, robo advisors have become increasingly popular.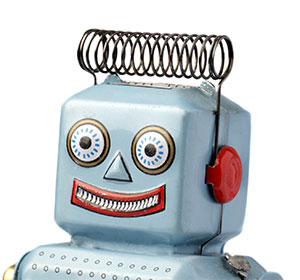 If you've ever felt like you didn't have the time or desire to research investments possibilities and stay on top of your portfolio, using a robo advisor could be an excellent choice.
Leaders in the industry like Betterment, M1 Finance and Wealthfront offer low fees and a customized approach that will match your age, investment goals, and risk tolerance.
If you're using a robo advisor, your main priority will be to keep adding new money to the account. The nitty-gritty details of investing will be handled for you.
Betterment has no minimums, making it an ideal choice for new investors who are just getting started.
For an in depth look at robo advisors and how they work, check out our recent post, "The Ultimate Guide To Robo-Advisors And Automated Investing Services".
6. Peer-to-Peer Lending
Platforms like Prosper and LendingClub allow borrowers and investors to connect, and cut out the bank. Borrowers can get low fixed rates and investors can earn a competitive return that will typically exceed what you could earn from a more conservative investment.

As an investor, there is a lot to like about peer-to-peer lending. You'll be in full control over the investments that you make, and the amount of risk that you're willing to take. Your portfolio of investments will produce monthly recurring income, and you'll have the potential for a very good return.
From a passive income perspective, investing in peer-to-peer loans will make it possible to produce a monthly cash flow that can be used for living expenses or reinvested.
7. Invest in a Business
Owning a business or investing in a business can be a great way to grow your wealth, but is it passive? In general, getting involved in running the business will require a lot of work and time, but investing in a business is typically much more passive. You can invest in any type of business and have the potential for passive income if the people who are running the business have success.
Aside from simply investing in someone else's business, another option is to buy or start a low-maintenance business. While most businesses will require a lot of time to run, that's not always the case. There are some types of businesses that can often run with only minimal time on your part.
Some of the more common options include vending machines, laundromats, and automatic car washes. These types of businesses give you the potential to make ongoing income through the business without the need to be present all the time.
8. Rent Out Your Car
If you've read many articles on other blogs about passive income, one of the options that is commonly listed is renting out a room through Airbnb. However, if you talk to people who have done short-term rentals, most people will tell you that it takes more time and effort than you might expect. The biggest issue is cleaning the room or unit between tenants, which make take a few hours of time depending on the size of the unit. Of course, you could outsource the cleaning, but many Airbnb hosts do it themselves to keep expenses down.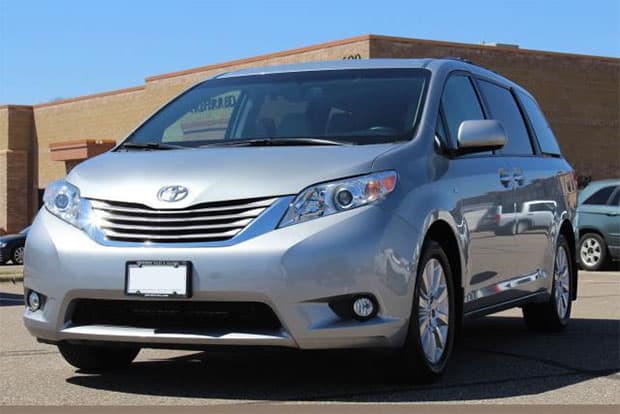 A similar option that requires a bit less time and effort is to rent out your car. Turo and Getaround are basically the Airbnb equivalents for car rentals and they are becoming increasingly popular. Of course, you'll need to clean the car between renters, but cleaning a car is usually faster than cleaning a condo.
Your ability to make money by renting out your car will depend on a few factors, like your location (major cities give you the best income potential) and the type of car that you have.
One of the nice things is, you're in full control over your rental schedule, so you can keep the car for the days that you'll need it, and make it available to renters when you won't need it.
While there are downsides that need to be considered, like wear and tear to your car, the amount of money that you're able to earn can more than offset those negatives.
Justin from JustCarShare is making more than $2,000 per month in profit from renting out two cars on Turo, and he spends very little time on this side hustle.
9. Car Advertisements
Your car can be turned into a source of passive income in more ways than just renting it out. Another option is to sell advertising space on your car, and there are a few companies out there that can help.
In most cases, the sponsor pays for a full wrap that will cover your car for a specific amount of time, like one month. The details can vary, but in general, you can make around $400 per month from a full wrap on your car.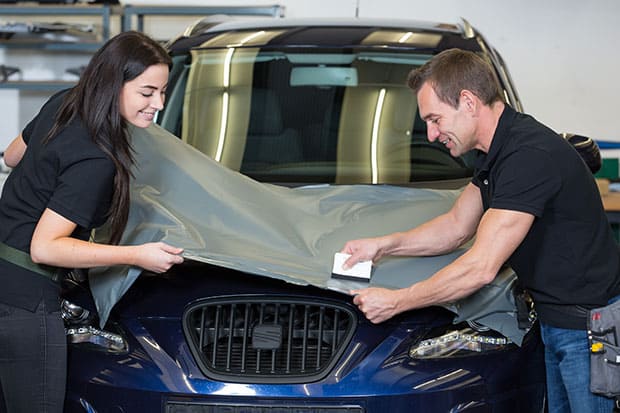 The nice part about it is, this side hustle will take very little effort from you. All you'll need to do is take your car to an approved shop to have the wrap professionally installed, at no cost to you. Then just drive like you normally would, and get paid to do it.
Two of the leaders in the industry are Carvertise and Wrapify. Both make it possible to earn some nice passive income, but the amount of interest that you'll get from potential sponsors will depend on things like where you live, where you work, how much you drive on a daily basis, where you park, and what type of car you drive.
10. Rent Out Your Space
Renting a room or unit in your house may be higher maintenance due to the cleaning that is needed between renters, but a similar option is to rent out space for other purposes. If you have storage space in your house or garage, you may be able to make some extra money by renting that space to someone. It's very low maintenance and can provide passive income on a monthly basis.
There are a few different sites that allow you to list your storage space rental so others can find it. Neighbor, Store At My House, and Stow It are the leading options.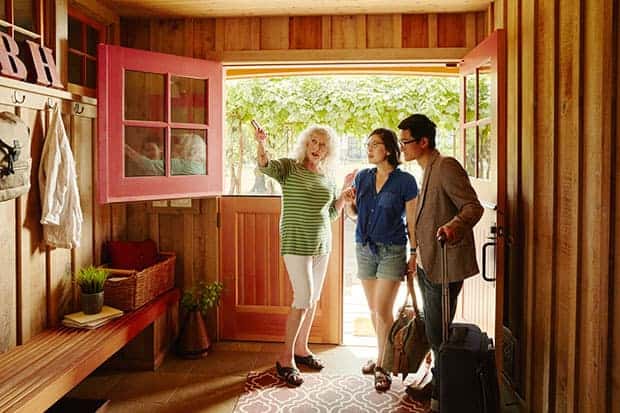 If you have an area that could be used for an office or workspace, you could list in on LiquidSpace.
If you have a parking pace that you're willing to rent, SpotHero can help to make it visible to people who are looking for parking.
And rent out land to campers through Gamping and CampSpace.
You can rent out land to pet owners through Sniffspot.
11. Sell Your Data
It's no secret that your personal data is worth a lot of money to advertisers, and companies like Facebook have made plenty of money as a result. But did you know that you can actually get paid for your data?
MobileXpression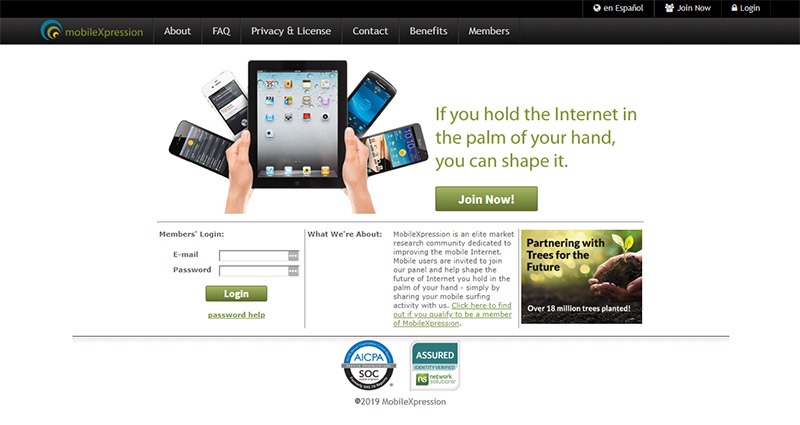 MobileXpression is an app that will compensate you (with gift cards) in exchange for access to your mobile browsing activity. The app does not store your sensitive personal data, it will share your browsing activity. As a user, you'll earn points each week the app is active, and you can redeem those points for gift cards at your favorite stores, restaurants, and websites. You can earn about $50 per year per device.
Nielsen Computer and Mobile Panel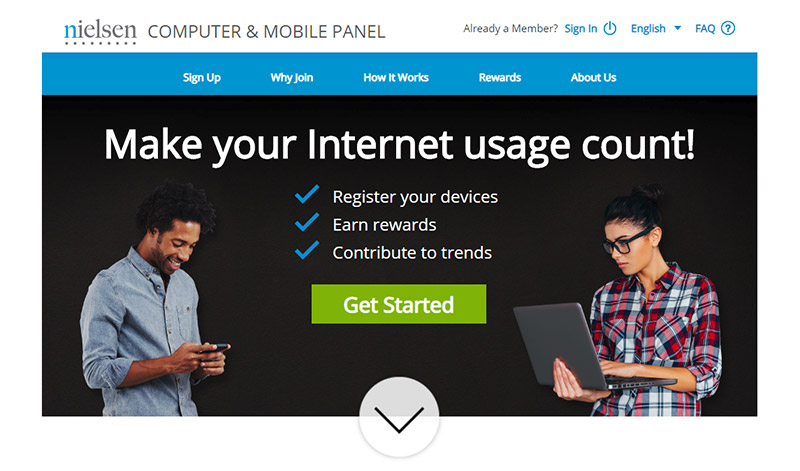 Nielsen Computer and Mobile Panel is another way to make some easy money if you don't mind sharing your browsing activity. All you need to do is sign up and install their app on your device. Nielsen will get access to your browsing activity, and you'll get paid for it. You can earn up to about $50 per year per device.
Datacoup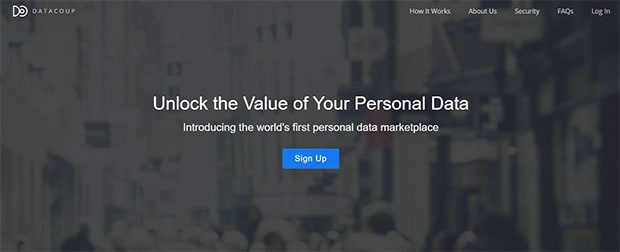 Datacoup is a marketplace that allows you to sell your personal data. You'll connect apps and services that you use (like social networks) and set a price for access to your data. The more accounts you connect, the more valuable your data will be. Earn monthly recurring income once you start selling your data.
12. Cashback Apps
One of the best ways to make money passively is to slightly adjust your daily habits to take advantage of several cashback apps. These apps allow you to get paid for the things that you already do and for the things that you need to buy anyway.
While you shouldn't buy things just to earn cashback and gift cards, getting cash back from the purchases that you need to make is a logical and simple way to make some extra money.
There are a few different types of cashback apps. Some of the best options include:
Rakuten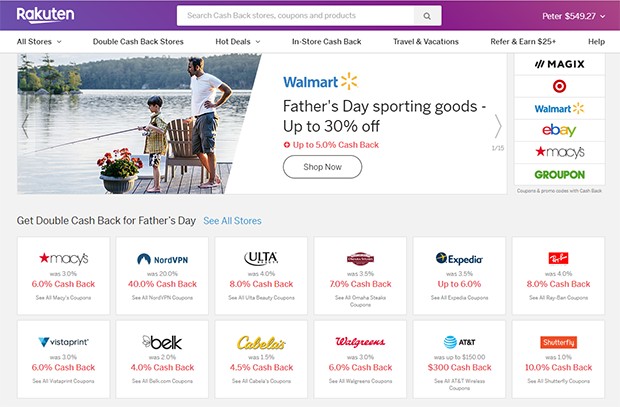 Rakuten (formerly known as Ebates) is arguably the most well-known cashback website. They have thousands of partner stores and websites that make it possible to earn cashback from a high percentage of your shopping (especially online shopping). The percentage that you'll earn will vary drastically from one offer to the next, but any amount of cashback from the things that you need to buy is welcomed.
Ibotta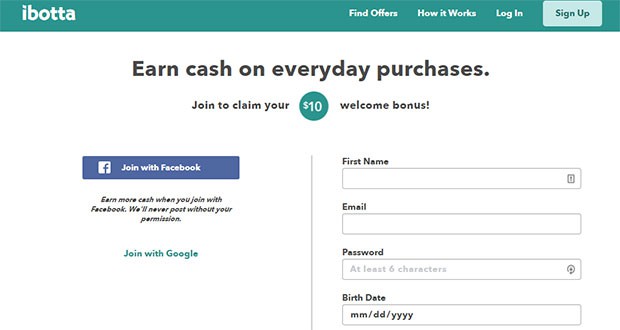 Ibotta is another popular cashback app that offers savings at a wide variety of stores, including grocery stores, department stores, home improvement stores, and more.
Ibotta is especially helpful for saving money on groceries, and with just a small effort you can save a significant amount of money.
Dosh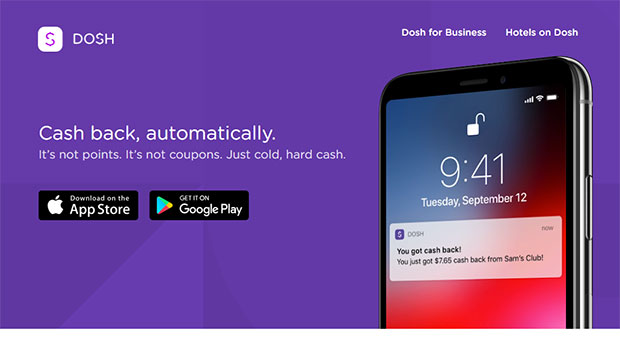 Dosh is another great cash back app, but it works differently. When you sign up for Dosh, you'll link your credit or debit cards to the app. Whenever you make a purchase at a participating store or restaurant using a linked card, you'll automatically earn cashback.
The percentage that you'll earn varies, but the great thing about Dosh is that once you have it set up, there is really nothing else you need to do. There are also some online offers but in order to earn cash back for the online purchases, you will need to click through the app.
Drop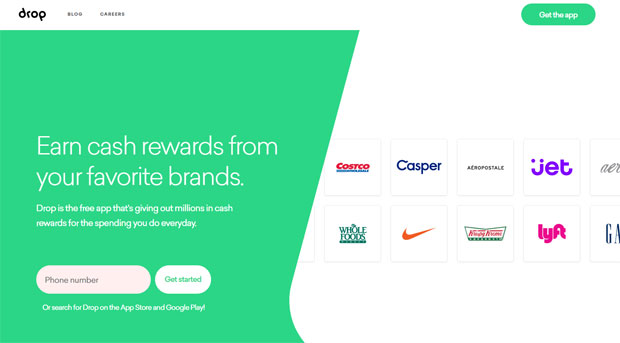 Drop is another app that syncs with your credit cand debit cards to automatically give you cashback for your eligible purchases, but it's a lot different than Dosh. Drop has some big partners like Target, Walmart, Walgreen's, McDonald's and more. Plus, Drop gives you other ways to earn points, like special offers that you can claim.
13. Design T-Shirts
There are a few different websites that allow you to make money by selling t-shirt designs. This can be a perfect way to make money from your designs if you have design skills, or you can outsource the actual design work to someone else.
Merch by Amazon is the most noteworthy option. This platform is invitation-only at the moment, but you can request an invite and you may able able to get into the program shortly.
With Merch by Amazon, Amazon will handle basically all of the details after you've uploaded your design. When someone buys a t-shirt, they will produce it and ship it for you, and you'll earn a commission for the sale.
You also don't need to purchase any inventory with Merch by Amazon since the orders will be fulfilled on demand.
Redbubble is another site that makes it possible to earn passive income from your designs. It may not be quite as popular as Merch by Amazon, but there is still plenty of potential, and Redbubble allows you to sell your designs/art on a far greater variety of products.
14. Blogging / Podcasting
Sometimes creating passive income can require a lot of time and effort upfront in order to set things up. That is definitely the case with both blogging and podcasting.
Bloggers and podcasters can make money in a variety of different ways without needing to trade time for money, but don't expect it to be easy. It takes a lot of effort and some patience to grow a popular blog or podcast to the point that it makes a significant amount of money passively. But if you're interested in running an online business, these could be great options for you.
You can make money in several different ways with a blog or podcast. Probably the most passive method is with advertising. Many bloggers join networks like Mediavine or AdThrive (if traffic is high enough) and that's an easy way to make money from existing traffic. Aside from ads, you can also make money passively from affiliate links that promote other people's products and services.
Digital products can also be a good source of passive income, but some products require more customer service than others. High-maintenance products are not ideal if you are after passive income.
To learn more, see How to Make Money Blogging as a Side Hustle.
15. Affiliate Marketing
Affiliate marketing can be done with a blog, or with another type of approach. I mentioned in the previous point that bloggers can make money passively from affiliate links within their content. The key is to have a steady source of traffic that doesn't depend on your effort, and you'll have a great chance to make money passively.
Blogging is one way to get traffic and make affiliate referrals, but it's not the only way. Some affiliate marketers use paid traffic and ad campaigns to generate sales without much active effort on their part. If you have a successful campaign, you can make money without needing to constantly monitor the results of the ad.
Likewise, another great option is to create a niche website that targets low-competitor keywords for attracting search traffic, and then promote products as an affiliate. This approach is extremely common with Amazon affiliate sites.
16. Write and Sell an Ebook
Earlier, I mentioned that selling digital products can be a great way to make passive income, and one of the reasons why ebooks are a great choice is because there is generally very little customer services needed from customers who buy an ebook.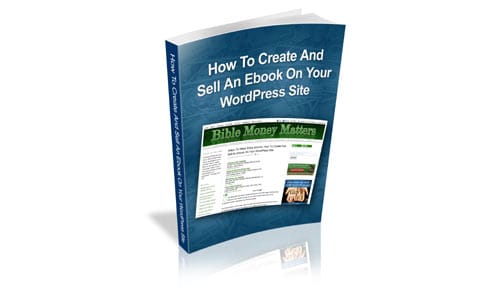 If you have a steady source of traffic and an ebook that is of interest to that audience, it can be a great formula to make money without much effort.
You can use a simple shopping cart like SendOwl to manage the sales and automatically deliver downloads to your customers.
If your ebook covers a timeless, evergreen topic, it could continue to generate sales and profit for several years to come.
Check out Peter's ebook, "Blueprint For How To Make Money With A Blog" for ideas.
17. Credit Card Rewards
Credit card rewards are very similar to what we discussed in the section about cashback apps. You shouldn't use credit cards to make purchases just for the rewards, but if you use them for your everyday purchases, the rewards can really add up.
If you travel a lot, you may prefer a travel rewards card, but otherwise, you'll probably be better off with a cashback credit card. You can earn anywhere from 1-5% on your purchases, which may not sound like a lot, but if you use credit cards for almost all of your purchases, that 1-5% adds up to a pretty big number over the course of a year.
If you have issues with credit card debt or if you think using a credit card will entice you to spend more money, skip this one and just pay with cash. But if you think that using a credit card will not impact your buying decisions, it makes a lot of sense to use a good rewards card (or several different cards) to get something extra for the things that you need to buy anyway.
Conclusion
Not all of these options will be a great fit for you.
That's ok. But take some time to look at the list and pick out a few options that seem like they could work well in your own life. With just some simple changes and a small amount of effort, you may be able to make hundreds or thousands of dollars passively each year.
But take some time to look at the list and pick out a few options that seem like they could work well in your own life. With just some simple changes and a small amount of effort, you may be able to make hundreds or thousands of dollars passively each year.