We all want to make extra money, but it can be tough to identify effective ways to add to your income.
This article will cover some of the best ways to make extra money to supplement your paycheck.
How To Make Extra Money
Many of these ideas allow you to earn passive income, giving you additional money with very little ongoing work.
We'll explain the pros and cons and how much you can expect to earn with each option.
Even a small addition to your paycheck will make a big difference and allow you to save more money each month.
So let's get started.
Rent Out Extra Space
Many people have unused space in their house or apartment, whether it's a bedroom, attic, basement, or even just extra space in their garage. You can turn these areas into additional income by renting them out for either tenants or storage. Even small spaces can command a high price in major cities.
Websites like Airbnb and Neighbor make it easier than ever for hosts to connect with people interested in their space. Since you're earning money for your space, this option requires less work than many other secondary sources of income—all you'll need to do is create a listing and maintain the space.
That said, maintenance can be somewhat costly and time-consuming, especially if you're hosting people. Furthermore, you may not feel comfortable with the idea of inviting people into your home. Even quiet, respectful guests can change the way you feel at home.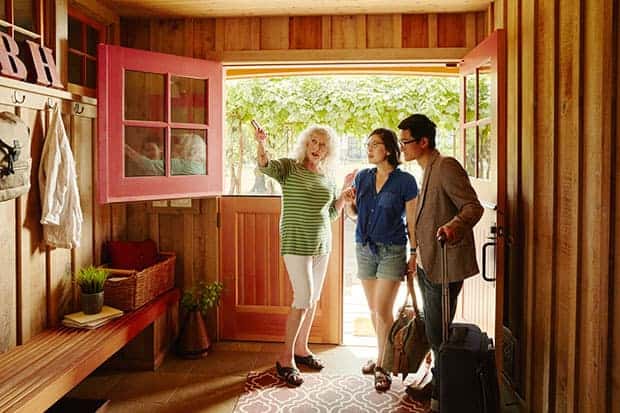 Although storage space typically rents for less than properties on Airbnb, this approach offers its own advantages. You can use a much wider range of rooms for storage than for hosting short-term tenants, so P2P storage is a great option for people who only have a small amount of space.
If you choose to rent out storage space, you'll also have more control over the renter's access to your home. Whether or not the extra money is worth the complications of managing a short-term rental ultimately depends on your personal and financial situation. Large storage areas in major cities can go for hundreds of dollars per month, and short-term rental units will earn even more—potentially even more than $1000 if you're in a high-rent area like New York or San Francisco.
Negotiate Bills and Cancel Subscriptions
Most of us assume our bills are fixed costs, but they're often more negotiable than we think. You might be able to save money each month just by talking to your cable, internet, or phone provider for a lower rate. These companies are typically willing to offer perks in order to avoid losing a customer.
If you don't want to negotiate on your own, you can use a bill negotiating service like BillFixers or Bill Shark to advocate on your behalf. These companies only charge a fee on the cash you save, so you're not at any risk of losing money. Even just a five or ten percent discount can add up to a lot over time.
Many people don't know how much they're spending on streaming services and other subscriptions, and you won't realize how much money you're losing until you review your bank and credit card statements. Most subscriptions automatically renew until you cancel, so you could be paying a monthly fee for a long time before you notice what's going on.
As with bill negotiation, there are a variety of subscription canceling applications that monitor your monthly payments and allow you to cancel multiple unwanted subscriptions at the same time. Simply knowing where your money is going is often the most important step toward improving your financial habits. If you successfully negotiate several bills, you could save $100 or more per month.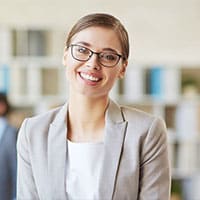 Here's a few of our favorite services to save you money on services and subscriptions.
Invest To Make Extra Money
You might not think you have enough money to start investing, but trading can lead to impressive returns—even with a small initial contribution.
While higher rewards come with higher risks, mutual funds and a range of other investments give you safe but modest growth.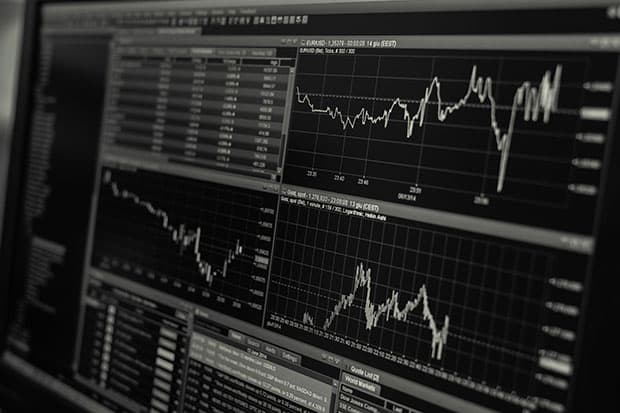 Getting into investing can be confusing, but there are more tools than ever for new investors. These applications can streamline numerous critical functionalities, including:
Automatically contributing to your portfolio each month
Making informed investment decisions
Visualizing recent changes
Staying updated on news related to your stocks
As you gain more experience as an investor, you'll gradually develop an approach that matches your budget and financial goals. Depending on how you invest, you could also earn other benefits including dividends and free stock.
Many investing applications are completely free, allowing you to try them out without incurring any risk. At a 5 percent return, you could earn $50 on a $1000 investment in your first year alone.
Here are a few places to get started investing for free or low cost.
Improve Your Credit
Raising your credit score can't actually make you earn more money, but it can help you spend less on interest and have more cash flow to use on other things. People with poor credit scores have a harder time receiving credit cards and loans, and they get higher interest rates if they do qualify.
Some of the most common causes of a low credit score include late or missed payments, high credit utilization, and hard pulls on your credit history. You can increase your score by limiting your credit utilization to roughly 30 percent or lower and making at least the minimum payment on all outstanding debts.
If you're currently struggling with bad credit, it might be best to wait until your score improves to go into debt for major purchases. With a higher credit score, you'll be able to spend less on the same items. Make sure to regularly check your credit report and investigate anything that's decreasing your score. Significantly raising your credit score could save you hundreds or even thousands of dollars in interest.
Here are some places to check your credit report and see your credit score for free.
Take Surveys
Consumer feedback is extremely valuable in a number of fields, and you can earn small amounts of money in exchange for filling out surveys.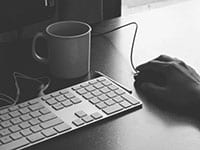 A number of reputable websites give you the opportunity to take surveys for money, and you can redeem your rewards in cash using PayPal or another payment method depending on the service you use.
Most surveys take only a few minutes, and they're easy to answer while you're passing the time. You'll only receive a small payment for each survey, but that money will add up quickly if you're consistently filling them out. Taking surveys is one of the easiest and most effective ways to earn passive income. Depending on how many surveys you complete, you could earn anywhere from around $5 to $50 per month.
Earn Credit Card Rewards
Credit cards can cause financial problems if used incorrectly, but they can also help you earn more money by giving you access to unique rewards. Many cards come with cash back on certain types of purchases, and some don't require any annual fee. As long as you make payments on time, you'll earn rewards without paying anything at all.
The best credit card for you depends on your spending habits, so look into different cards and see which ones could offer the most money. Avoid carrying a balance whenever possible, and try not to use more than 30 percent of your credit limit.
If you're already in credit card debt, you can reduce your bill with a balance transfer. Certain cards provide low balance transfer rates plus long periods with 0 percent APR, giving you more time to pay off the balance without it gaining interest. In these cases, a longer introductory period is more important than credit card rewards. If you earn 1 percent in cash back, you could save $10 for every $1000 you spend.
Take Advantage of 401(k) Matching
Some employers match 401(k) contributions up to a certain limit, and these programs allow you to effectively double the portion of your income that qualifies for the match.
If you're currently putting in less than the maximum match, you're missing out on free retirement savings. If your company matches up to $1000, for example, you're missing out on $1000 in addition to investment gains.
If you don't know your company's policy, talk to someone in your HR or accounting department to learn more. They'll help you set up contributions the way you want and start earning matches on your 401(k) account. It's important to start thinking about retirement now rather than later.
Ask For A Raise
Asking for a raise might sound like obvious advice, but most people who could get a raise don't ask for one.
If you're a top performer in your business or work beyond your job description, you could simply negotiate a higher salary to start earning more money immediately.
Requesting a raise can be stressful, so keep in mind that salary negotiations are a normal part of staying with a company for a longer period of time. Take some time before asking for a raise to generate ideas to support your argument and come up with a plan for the meeting.
You can improve your leverage by consistently sending your resume to different employers and checking job listings for positions that pay more or offer other benefits. If your current employer isn't willing to pay you what you're worth, you should keep looking for a company that will. At a current salary of $50,000, a 12 percent raise would give you an additional $500 per month.
If you can't get a monetary raise, you could always find ways to increase your income without a raise by taking advantage of company education benefits and things like a company car, laptop, phone plan or other perks.
Take Advantage of Promo Codes
Many online businesses run promotions to increase sales, but customers aren't aware that they could be saving money with a promo code. It's impossible to keep track of every offer, and you may be missing out on a lot of cash each month.
Honey automatically searches for and applies promo codes whenever you shop online and makes sure you get the benefits of any active promotions.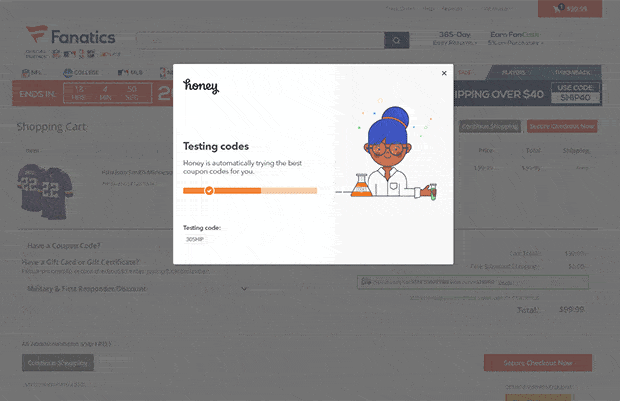 It's completely free to install and use, and Honey makes money with a small kickback on each purchase. Once you download the extension, you'll be notified whenever there's a promo code available for an item you're about to purchase. If you regularly shop online, you could save tens of dollars each month.
Start a Dropshipping Business
Dropshipping is one of the easiest and most common ways to earn extra money, and you can make a lot of money compared to other passive income opportunities. You can set up a dropshipping businesses quickly, although it's important to find a reliable dropshipping supplier with low prices to maximize your margins.
Dropshipping companies sell on platforms like Amazon and Shopify, and you can find suppliers on websites such as AliExpress and Dropship Direct. This process doesn't require you to take an active role in the sale, but you can still add significant markups to your prices if you're selling in a more affluent country.
Once you finish the startup work involved in setting up a dropshipping business, you'll only have to spend a little time managing it to keep making sales. Dropshipping is truly passive income, and it can be incredibly lucrative if you're able to grow your business over time. Since you can always grow a dropshipping business, there's effectively no limit on how much you could earn.
Make Money By House Sitting Or Pet Sitting
House sitting doesn't pay as much as a full-time job, but it's a relatively easy way to earn money and get a free place to stay.
If you find an interested client, you can earn money from house-sitting while making progress on another item on the list.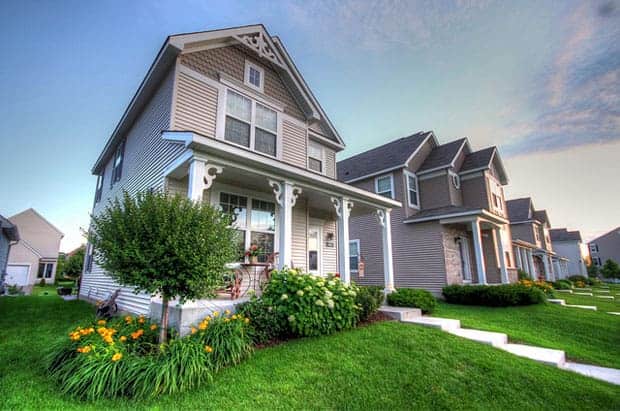 In addition to house sitting, there are many opportunities to take care of pets while their owners are away. Apps like Rover connect pet owners with vetted walkers and sitters, and this work is effortless if you love animals.
You can set up house or pet sitting appointments around your schedule, and trusted pet caretakers are always in demand. If you're not sure how much time you want to commit, start with one or two clients—you can always look for more later on if things go well. You'll most likely earn between $20 and $50 per night, which could add up to more than $200 per month if you house sit one night every weekend.
Invest in Cryptocurrencies
Cryptocurrencies are very different from more traditional investments, and they come with both a higher risk and a higher potential reward. It's too late to get in early on Bitcoin, but there are countless other cryptocurrencies that could gain value at any time. There's no way to predict what the crypto landscape will look like in five or ten years.
While we'd all like to find the next Bitcoin, it's important to remember that cryptocurrencies are notoriously valuable. You shouldn't invest anything into cryptocurrencies that you can't afford to lose—if you have a lower risk tolerance, put money into an ETF or mutual fund.
That said, if you've already invested enough to feel secure, you can put some extra money on a cryptocurrency and give yourself a chance to generate incredible returns. There's no question that cryptocurrencies are becoming more accessible, so there is room for growth in the near future. As with house sitting, you can make essentially unlimited money investing in cryptocurrencies if you identify successful currencies early.
Food Delivery Driver
Food delivery apps like Postmates and Ubereats allow you to work as much or as little as you want, and you can add to your main source of income by working a few hours each week around your schedule.
Delivery drivers earn tips, and you'll earn a lot of money if you can make trips quickly.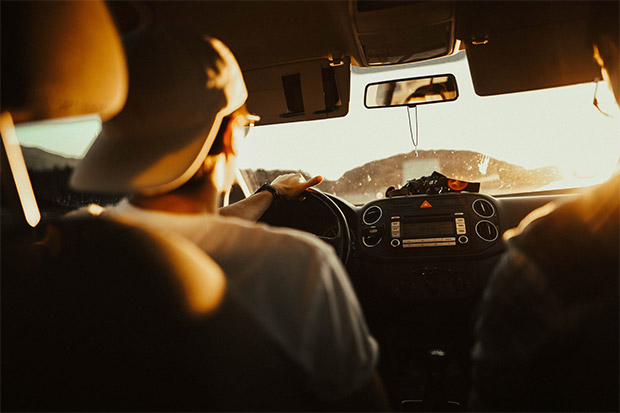 You can also become a driver for a service like Lyft or Uber if you'd prefer to transport people. As with pet sitters (with a service like Rover), there's a constant demand for qualified delivery drivers.
You'll be surprised by how quickly that extra money adds up when you're consistently working additional hours. If you work 10 hours per month and earn $20 per hour, you'll make $200 per month.
Download Swagbucks
Swagbucks is a popular app for people looking to generate passive income, and you can earn money by performing a range of simple tasks. The application pays users to do everything from using coupons and making online purchases to taking surveys and watching videos.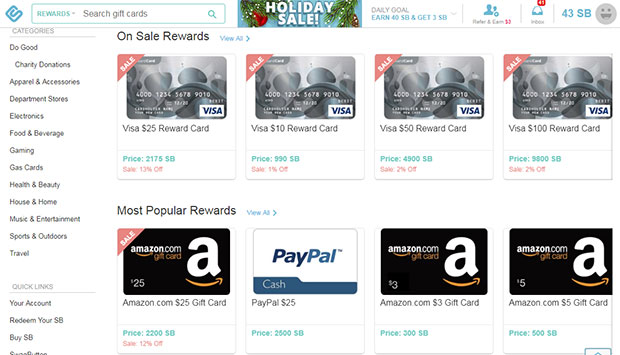 Many of the actions on Swagbucks can be completed while multitasking, so you don't even need to give it your full attention to make extra cash. You can redeem your rewards in the form of a gift card to businesses like Walmart and Amazon, or you can choose to receive payouts via PayPal.
Swagbucks will even pay you to use their search engine, so you'll earn money for something you would be doing already. You can also download the Swagbucks app to keep track of the latest opportunities no matter where you are.
Swagbucks is entirely free to join, so sign up today and see if you're interested in any of their options for passive income. You can delete the app or stop earning rewards anytime, so there's no risk involved. You could start earning money within a few minutes of downloading Swagbucks, and you'll earn around $20 to $40 per month if you stay relatively active on the application.
Find Refunds on Common Fees
Most of us simply let bank fees and other costs go, but you can often get them reduced or eliminated completely if you're willing to fight them. Cushion and similar applications negotiate these fees on your behalf. They only take a percentage of what you save, so there's no chance of losing money.
Identifying potential costs to fight can be difficult on your own, and most people don't have the resources to keep up with these charges and fight them effectively. Negotiating bank fees works similarly to negotiating bills in terms of saving you money.
Some of the most common charges Cushion can successfully fight include interest, late fees, wire fees, withdrawal limit fees, overdraft fees, monthly service fees, and ATM fees. The applications use artificial intelligence to identify the costs that are most likely to be overturned. You can usually dispute charges from the last one to two quarters.
Just as cable and internet companies are willing to lower costs to retain customers, banks will negotiate these fees to avoid losing your business. These companies are the quickest and most effective way to earn back as much money as possible on these common charges.
How To Make Money: Just Hustle
You might think you need a higher salary to feel comfortable, but you can do more with what you have by taking advantage of these tips to make and save more money.
Even just a little extra each month will go a long way toward spending, saving, or investing for the future. While your savings will depend on your bank and financial habits, you could save tens or even a hundred dollars each month.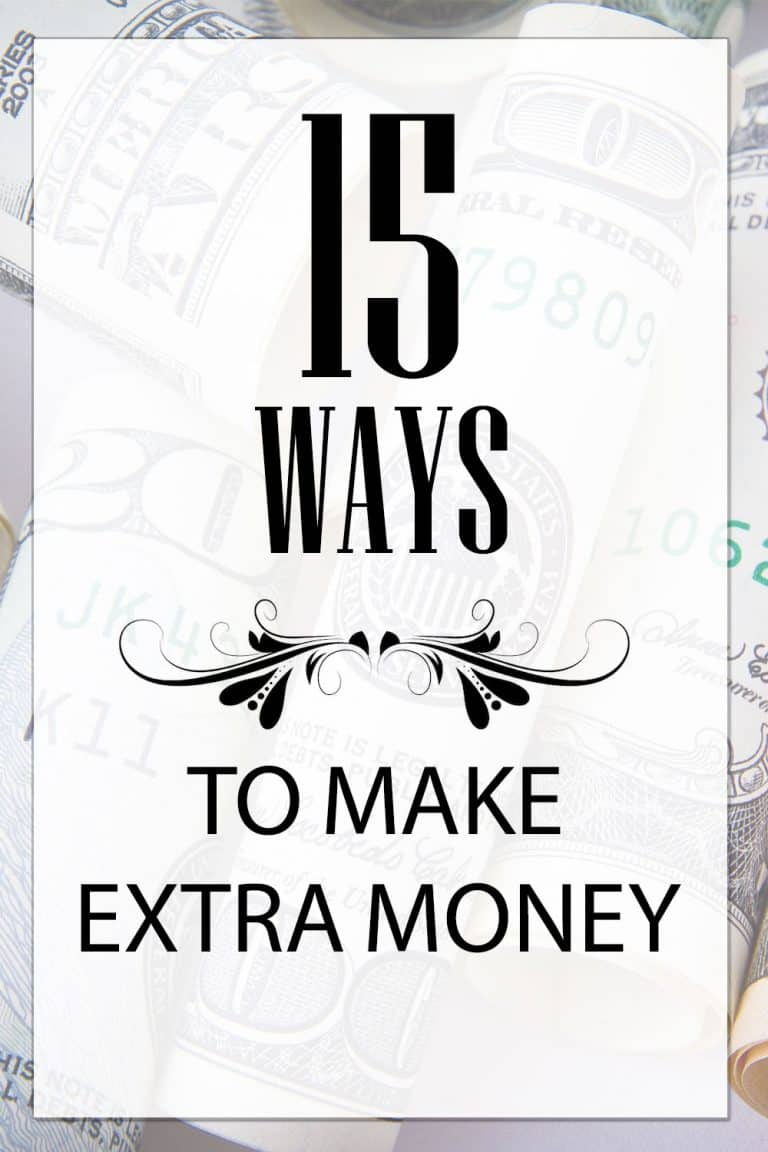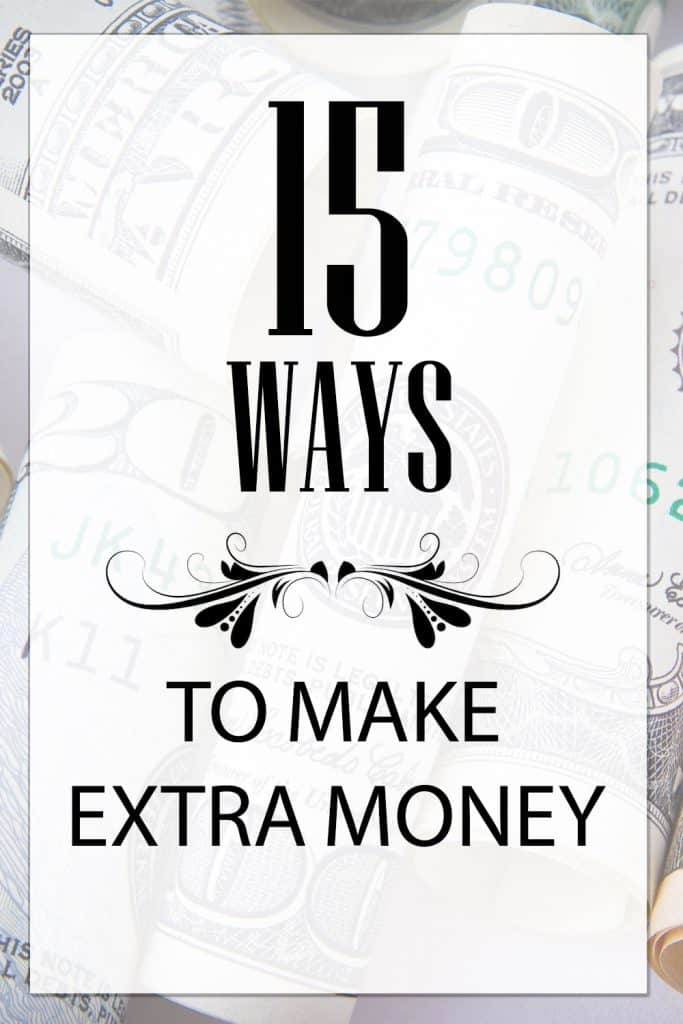 About Logan Allec: Logan Allec is a CPA, real estate investor, and owner of the personal finance blog Money Done Right. After spending nearly 10 years as a tax adviser helping big businesses save money, he launched Money Done Right in 2017 with a mission to help people learn how to make extra money and grow their passive income streams. Logan lives with his family in the Los Angeles area.