My wife and I just went through an extremely expensive medical emergency in the past month where we ended up having to pay quite a bit of money to two different hospitals.
Luckily we had health insurance (see yesterday's post), and our liability was capped at $1800.
Our emergency fund and tax rebate covered all of our costs.
We realize that some people aren't nearly as blessed as we were, and end up facing huge mountains of hospital debt.
Medical Bills Are Sooooo Expensive

What can you do to reduce your medical bills if you aren't covered as well as we were, or if you have a procedure that isn't covered by your insurance?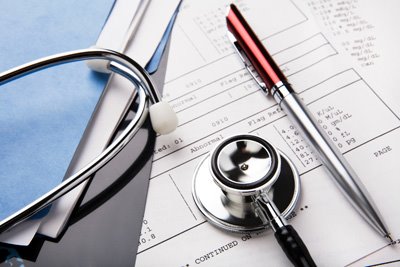 Pay Cash And Ask For A Discount

Just ask for a discount! That's right – ask for a discount. Often times hospitals are willing to work with you on your medical bills, often times offering discounts of 10-20% or more off of your total bill.
We have some good friends who recently had a baby at a local hospital. After being alerted to the fact that you can often negotiate your hospital bills, they called the billing department number found on their bill. After telling the operator that they wanted to pay their bill in cash, and that they would like a discount, the hospital gave them a 15% discount! They saved several hundred dollars, just by asking!
Smart Money Magazine talked about this in a recent post:
When it comes to getting paid, hospitals have their work cut out for them. Medical bills are a major cause of bankruptcy in the U.S., and when collectors are put on the case, they take up to 25% of what is reclaimed, according to Mark Friedman, founder of billing consultant Premium Healthcare Services. That leaves room for some bargaining.Take Logan Roberts. The 26-year-old had started work as a business analyst near Atlanta but had no insurance when he was rushed to the ER for an appendectomy. The uninsured can pay three times more for procedures, says Nora Johnson, senior director of Medical Billing Advocates of America; Roberts was billed $21,000. "I was like, holy cow!" he says. "That's four times my net worth."

After advice from advocacy group The Access Project, Roberts spoke with hospital administrators, telling them he couldn't pay in full. Hospitals frequently work with patients, offering payment plans or discounts. It paid off for Roberts, whose bill was sliced to $4,100 — 20% of the original.
Ask For A Discount Everywhere You Shop
This tip will not only work at your hospital, but when you're buying a car, buying new furniture, buying clearance items at your local store or when booking a hotel room. Businesses like getting paid up front, and it saves them the credit card charges when you pay cash. So, it doesn't hurt to ask!
So there we have it, it's a simple three step process.
Ask for a discount.
Pay in cash.
Save big money.
Get Coverage!
If you don't already have health insurance coverage, do it today! You never know when you'll have a medical emergency. Get a rate quote from a company like eHealth Insurance Quotes where you can compare rates, and different plans:
Other Reading And Links