Whether you're looking for a hobby or a way to make money, starting a blog is a legit option.
There are more than 500 million blogs online (source), with more being added by the day. However, there's a big difference between running a blog for fun and making serious money with it.
Many bloggers start out with the intention of making money because they've read articles about bloggers earning six or seven figures per year. But most of these new bloggers quickly realize that making money with a blog isn't easy.
Most new bloggers wind up quitting within the first year without ever bringing in more than a few dollars.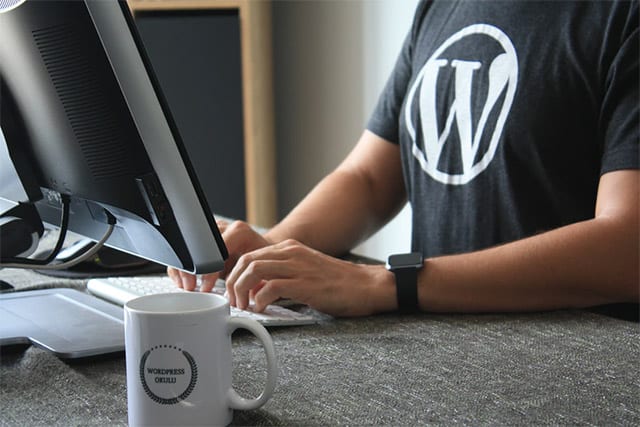 The fact that most bloggers fail at making money doesn't mean that it's not a legitimate way to make money online. The problem is that most new bloggers have unrealistic expectations, and once reality sets in, they get turned off to blogging.
The truth is, blogging can be a fantastic way to make money, whether it's part-time or full-time, but you need to take the right approach. In this article, we'll take a look at how you can turn a blog into a profitable business that makes real money.
Start your own blog with Bluehost.
What Makes A Blog A Business?
First things first. What makes a blog a business, to begin with? Is it just a random chance that some blogs are making money and others aren't?
Blogs that generate revenue are businesses, no different from any other business. They either sell something of value or offer a service. In many cases, the blog's content is essentially the product, even though it's free. Visitors come to the blog to read the content and the blogger makes money from ads on the site. Or in other cases, the blogger may not actually have a product to sell, but they can make money by promoting other people's products and earning a commission from the sales.
There are a few key distinctions that qualify a blog as a business:
Emphasis on earning a profit – It's possible to make a little bit of money with a blog even if you're just running it for fun. But bloggers who run a business will prioritize the money-making aspect over having fun with their blog.
Not simply a hobby – One of the best things about blogging is that you can cover topics that interest you. However, if it's a business, it becomes more than just a hobby.
Long-term focus – Blogging is an outstanding way to make money, but it rarely happens quickly. Bloggers who have a business mindset will be focused on long-term profitability and building a valuable asset over time.
If you're interested in starting your own blog, please see Blueprint for How to Make Money With a Blog.
How To Turn A Blog Into A Business
Now, let's take a look at some specific steps you can take to build a profitable online business with your blog. These steps apply regardless of whether you're starting a brand new blog or trying to improve a blog that you've already started.
1. Treat It Like A Business
Most bloggers will tell you that blogging is not a get-rich-quick scheme. You can't slap up a few blog posts and watch the money fall from the sky. Anyone starting a traditional brick-and-mortar business will expect to put in a lot of hard work, not to mention invest a lot of money, before turning a profit. However, when it comes to online business, many people expect the results to come quicker and easier.
It takes time and effort to build a money-making blog, and you'll need to treat it like a business. If you've got a personal blog just for fun, you can work on it whenever you want. But if you're goal is to generate cash flow, you need to make it a priority and put in consistent effort.
Building a blog with sporadic bursts of effort is hard. You'll have a much better chance of success if you can dedicate time to work on the blog each and every week. There's no hard and fast rule, but 10 hours per week is a realistic goal for most new bloggers. If you're able to work more, that's great. But with about 10 hours per week, you should be able to make steady progress.
I recommend setting specific hours to work on your blog. Basically, treat it like a part-time job. If you just work whenever you feel like it, you'll find that life gets in the way and your blog doesn't get enough attention. If you have a full-time job or family commitments that keep you busy, find a time that works with your schedule and put it on your calendar. Evenings, weekends, and early mornings are all good options if you have a typical 9-5 job.
2. Identify Your Target Audience
One of the most important steps is to identify exactly who you're writing for. If you're blogging for fun, you can write about whatever you want with no concern about who you're writing for or who will read it. But if you want to make money, you need to target a specific audience.
You need to know who you're writing for because that will allow you to put yourself in their shoes and write content they will be interested in.
When you know exactly who you're writing for, it's easier to create content that they'll appreciate. Ideally, your blog should have a niche focus, which simply means that you only publish content on specific topics. For example, Bible Money Matter is a personal finance blog. Your blog could be about travel, graphic design, video games, or any number of topics.
Think about who you want to reach with your blog's content. Identify things like a target age bracket, interests, values, level of experience with your topic, income, and more.
Once you know who you're writing for, you can create the right types of content that will resonate with your audience.
3. Write And Publish High-Quality Content
Possibly the most common blogging advice is to publish "quality content." Blogging is all about content, so of course, you'll have a better chance of succeeding if your content is good. But what is quality content?
There is no exact definition of quality content, aside from the fact that it appeals to your target audience. Details like the appropriate length, writing style, type of post, formatting, and more will vary from one niche to another. What matters is that you're publishing content that your ideal reader will love when they see it.
Take a look at the popular blogs in your niche to evaluate the content they're publishing. Identify the approaches that seem to work well for reaching your target audience, and think about how you can create content that will stand out.
You want to learn from the other blogs in your niche, but you shouldn't just copy the most popular blogs. Find a way to put your own unique spin on it, or simply do it better than other blogs.
4. Promote Your Content
The biggest challenge that new bloggers face involves getting people to see your content. If no one reads your content, it doesn't matter how amazing it is. When you have a new blog and no existing audience, you'll need to take action and actively work to get exposure.
Here are a few ways you can promote your blog content:
Use social media to build a following – Platforms like Facebook, Instagram, Pinterest, Twitter, and LinkedIn can be perfect for starting to get some exposure.
Include social sharing buttons – Make sure people can easily share your content by using social sharing buttons that make it quick and easy for them to share.
Write guest posts for other blogs – Writing for other blogs takes a lot of time and effort, but if you're writing for blogs that share your target audience, you're getting great exposure.
Build your network – Get to know other bloggers in your niche. Connect with them on social media or proactively reach out by email. Building your network can lead to many opportunities and possibilities for growth.
5. Build an Email List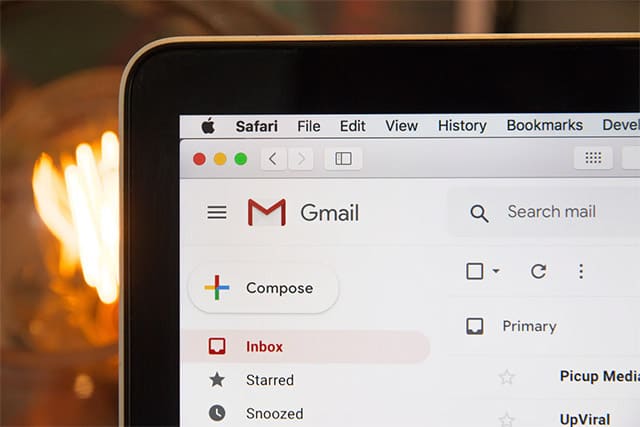 A responsive email list is one of the most valuable assets a blogger can have. It's a direct line of communication to your most loyal and most interested followers.
Your email list can be used to promote your new content and get more traffic to your blog, promote products as an affiliate, launch and sell your own products, and offer services. Regardless of how you plan to monetize your site, an email list is extremely valuable.
If you have a long-term goal of making money with your blog, it's a good idea to start building your list as soon as possible. Providers like ConvertKit and Aweber offer free plans so you won't need to pay anything until you reach 1,000 subscribers.
6. Develop Multiple Streams Of Income
There are several different ways to make money with a blog, but the safest and most lucrative option is to develop multiple streams of income. Relying too much on a single monetization method will put you at risk. If something happens to that one source of revenue (and things do happen), you'll see your income drop in a hurry.
Making money in a few different ways will provide you with some security if one of those methods decreases. Plus, you're not maximizing your income potential if you're only making money in one way.
Here are the most common ways to monetize a blog. You can start with just one of these options if you want, but be ready to expand and add another stream of income after you've had some success.
Ads
The most obvious way to monetize a blog is with ads. This would include Google's AdSense program, which is an option for new bloggers since there are no specific traffic requirements to put AdSense on your site.
If you want to maximize your income from ads, you'll want to use an ad network or ad management service. Some of the best options have traffic requirements in order to get approved, so you won't be able to use these services until your blog has grown a bit. These networks include:
Monumetric – Requires at least 10,000 pageviews per month
Mediavine – Requires at least 50,000 sessions per month
AdThrive – Requires at least 100,000 pageviews per month
Ezoic is an excellent alternative. It's a DIY platform that requires a small effort on your part, but Ezoic uses artificial intelligence to determine optimum ad placements and maximize your advertising revenue. They have a limited version for blogs with less than 10,000 pageviews per month and a full-featured version for those with more than 10,000 pageviews.
Advertising can be an easy way to make some money if you have traffic to your blog, but it's usually not the most lucrative option. It's best to combine advertising with at least one other monetization method.
Affiliate Programs
Affiliate programs allow you to promote products and services sold at other websites in exchange for a commission when one of your referrals makes a purchase. There are affiliate programs in every industry, so just about every blog could be monetized with this method.
Amazon's affiliate program is incredibly popular with bloggers. Since Amazon sells just about anything under the sun, you can find products to promote regardless of the topics you cover at your blog. The downside to Amazon's affiliate program is that the commissions are very low (around 3% in most categories but as low as 1% in others).
Digital products typically offer much higher commissions for affiliates than physical products since there's no cost for inventory. You can earn 25% – 75% commission for many digital products.
The nice thing about affiliate marketing is that you can make money by helping your readers find great products and services. You don't have to promote products you don't believe in, and you don't have to use aggressive sales techniques.
Sponsored Content
A growing number of companies and brands are interested in reaching blog readers and social media users. Instead of paying for traditional advertising, they may choose to sponsor content published on blogs.
As a blogger, you can make money by publishing sponsored content. Of course, the amount you can make will depend on the size and engagement level of your audience, but you don't need a huge blog to make real money with sponsored content.
You can either find sponsors directly (brands will reach out to you as your blog grows), or you can use a network to get in touch with potential sponsors. Websites like Acorn, Activate, and Blog Meets Brand allow you to create a profile and connect with brands that want to reach your audience.
Brands may pay you to publish content on your blog, your social media profiles, or both. The biggest downside to sponsored content is that your income will be inconsistent. Some months you may do very well, and others you may not have any sponsors. That's ok if you have other streams of income, but you don't want to rely exclusively on sponsored content.
Digital Products
Many of the highest-earning bloggers make the majority of their money by creating and selling digital products. There are lots of possibilities like:
Ebooks
Online courses
Printables
Stock photos and graphics
Website templates or themes
Software and add-ons
Apps
Certain types of products or more popular than others in some niches, but there are plenty of possibilities for most blogs. Creating a digital product takes time and effort, and sometimes money, but the income potential is outstanding. If you want to maximize your blog revenue long-term, you should consider creating and selling a product.
You don't have to create the product yourself. If you've got a budget to work with, you can always hire someone to create the products you want to sell. For example, if you want to sell printables, you could find someone on Fiverr or Upwork to design your products. With a relatively small expense, you could have a product you can sell over and over again for months and years to come.
Services
One of the most under-appreciated ways to monetize a blog is to offer a service. Other methods like affiliate marketing and selling digital products may be more glamorous, but making money with a service offers a higher probability of success.
There are many different services you could offer, and what's right will depend on your skills and the topic of your blog. However, some common options include:
Freelance writing
Graphic design
Social media management
Consulting or coaching
Virtual assistant
The specific options for your blog could be much different. For example, if you're a travel blogger, it might make send to offer services as a travel agent or travel planner.
Monetizing your blog with a service gives you the possibility to earn an outstanding hourly rate, and you may be able to start making a significant amount of money faster than you can with other methods.
Another benefit is that you don't need thousands of visitors every day to be able to make money by offering a service. You may be able to do well even with relatively low levels of traffic.
The downside to offering a service is that it will take time away from working on your blog. Growing your blog will be harder and it may take longer because you'll be using your time to provide the service.
7. Be Willing To Invest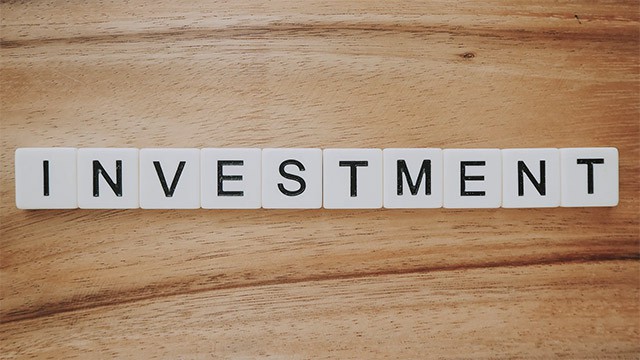 If you want to build a legit online business, you need to be willing to reinvest some of the money that your blog is generating. You may even need to invest some money upfront before your blog starts to bring in revenue. The good news is that the investment needed for a blog is a fraction of what you need to invest in a traditional business.
As a new blogger, you'll need to invest a small amount in web hosting. Bluehost or Siteground are great options for new bloggers because their services are reliable and their prices are among the best in the industry. You may also want to invest in a WordPress theme to give your site a professional look.
If you're willing to reinvest some of the money you're making, you'll be able to see your blog grow faster. Some of the ways you can invest in your business include:
SEO evaluation tools like Surfer or MarketMuse
AI writers like Jasper.ai
List building tools like OptinMonster
Freelance writers to produce content
Virtual assistants to manage social media or other admin tasks
8. Prioritize Education
The world of blogging and internet marketing is constantly changing. There's always something new to learn. If you want to have long-term success, you should prioritize your education.
There are plenty of online courses that will help you learn new things like search engine optimization, affiliate marketing, list building, and much more. Some of the best courses for bloggers include:
You don't want to let courses and education dominate all of your time to the point that you never actually work on your blog (yes, there are a lot of people that do that). But, taking a course every now and then to learn something new is a great way to grow your business.
A Blog Can Become A Business, With The Right Approach
Turning a blog into a legit online business is possible, but it requires the right approach and a business-minded approach.
By following the steps covered in this article, you'll be well on your way to success and profit with your own blog.