This article is by Jon Elder, an old blogging colleague turned Amazon Entrepreneur. In the article, he talks about how he grew his Fulfilled By Amazon business to over 10 million in revenue, and then sold it for 7 figures in 2019. He graciously answered a few questions afterward.
Ever since I can remember, I've been popping my collar. Totally kidding. No, I don't pop my collar.
But it's true that ever since I can remember, I've had a thirst for entrepreneurship. It began when I was 13 and decided to start my own lawn care business in my neighborhood. This lead to another idea in college, starting a moving company to pay for my tuition.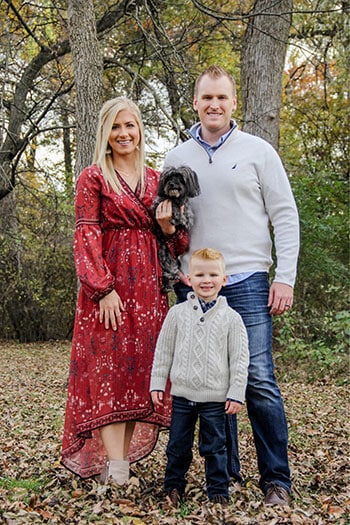 After graduation, I started a personal finance blog and later sold that. Peter is actually one of the reasons I was successful in doing so!
Some time passed and life got busy with a baby and I began to hunger for a side hustle once again. This was now 2014. I was working at my corporate construction career and enjoying myself! But something was missing. Flexibility and the ability to scale my income level! I've never been one to sit back and be OK with a standard salary. I've always asked myself, "why settle?"
Starting A Fulfilled By Amazon Business
In came Amazon. After months of research and analyzing various businesses, I became extremely interested in this idea of a Fulfilled By Amazon/FBA business. It sounded amazing really.
Purchase products from overseas, ship them to an Amazon warehouse, never have to manage or touch your products, and sell to faceless customers all through the internet!
It sounded too good to be true.
I'm conservative by nature so I needed to make sure this opportunity was not only real but SUSTAINABLE.
Finding A Product To Sell
Now, during all this time, I was still working at my day job and working 40 to 50 hours a week. Thankfully, there is a big time-zone difference with China. I'd end up speaking with factories overseas around 8 PM so it was the very definition of moonlighting!
I dove right in with a product I thought would be a good test run to get my feet wet. It was a small golf brush. It was extremely easy to source and unbelievably cheap! It cost me around $1/unit when I first started. I also had limited funds at this time so I couldn't run out of the gates with a flashy, expensive product.
I tempered my expectations and settled on this modest golfing product. I'm glad I did because it definitely reduced my stress level while launching and allowed me to focus on other things like pictures and making sure my listing was beautiful on Amazon.
Finding A Factory To Make The Product
The actual process of finding a factory was a challenge while working. With a newborn in the house, working up to 50 hours a week, commuting, and finding time to work out, time was obviously short. This is why it took me six months to actually launch the golf brush on Amazon!
With the time zone issue, I wouldn't receive an email response from a factory until 8 PM typically. So, this meant late evenings and checking emails every so often all the way up to bed and beyond. After a few months, I finalized which factory I wanted to work with and ordered a sample with my custom logo. This too took time as the sample process took over a week and another week to actually get to my door.
I remember coming home after a long day at work and seeing a package from UPS and ripping open the bag and seeing my creation! At that moment, I knew I was on to something. A light bulb went off in my head. I had just sourced a product from overseas with my own custom logo on it!
As a visual person, this was a huge confidence booster for me. My wife will tell you I had wide eyes and couldn't stop talking about it!
Testing And Selling My First Product
Next up was testing the product. I ended up washing things in the kitchen with it and trying to break it on purpose to see how strong of a product it was. To my surprise, it did pretty well! Once I was confident with the final product, I made a down payment for a bulk order of 250 units and waited. Once I got word that production was complete, I submitted the final payment and the 250 units were shipped to an Amazon warehouse in Los Angeles. At this moment, I thought to myself that it would be a while until sales would start to come in.
WRONG!
Almost immediately, I saw a sale on my phone at work. I was beside myself.
I called my wife and shared the exciting news! I talked her ear off in the car and when I got home. It's funny, I remember her saying something like "alright, I get it, I get it. Honey, I know you're excited and so am I but can we have some dinner and talk about something else please?" I don't blame her! She was incredibly flexible and supportive of me during all those times I had to answer emails late at night.
Having A Long Term Vision
Growing a side gig while working is not an easy task. But I found that having long term vision is incredibly helpful.
For me, the long term goal was to build a strong e-commerce business on Amazon and sell for seven figures someday. Having this vision helped me through all those times I had to use my free time after work to build my business.
There is a sacrifice one must pay to achieve your dreams. I honestly can't stand it when gurus or inspirational speakers make it sound so rosy. Building a business is hard enough, let alone doing WHILE you are working a day job.
I'll tell you what. It was all worth it.
I ended up growing my business from the initial golf cleaning product and launching a total of five brands that each became staples in people's homes.
Scaling The FBA Business And Selling For 7 Figures
Through hard work, endless hours, and reinvesting most of my business profits, I was able to scale my business to over $10 million in sales in under five years!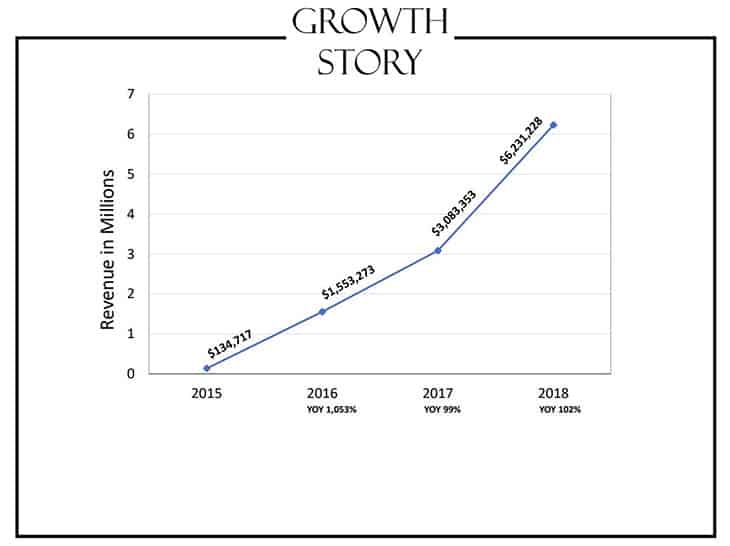 I hit my ultimate revenue goal in 2019 and decided to list my business for sale. That was my original dream and I really wanted to take a mental reset and enjoy some electronics-free time with family.
I soon received an offer from a private buyer and ended up working through the exit process and sold my Amazon business for seven figures at the end of 2019! It took a long 8 months but was worth the effort.
I still look back and I'm surprised it actually happened. Now, I have the distinct pleasure of coaching others and helping them on their Amazon journey! Whether it's someone starting out or an established business owner, I can help guide people around major hurdles, as I've been through it all.
You can find out more about me and my consulting services at Black Label Advisor. Your dream is attainable!
Q&A With FBA Millionaire Jon Elder
Jon was kind enough to answer a few questions about entrepreneurship, selling on Amazon, and the struggles involved with owning an FBA business. My questions appear in bold, with his responses below.
Up above you mention your personal finance blog that you built and sold, in addition to your Amazon business, and your new Amazon consulting service. It seems that you have quite the entrepreneurial spirit! Would you say that if someone wants to embark on the journey of making money through their own business they should understand the sacrifices that come along with becoming an entrepreneur?
Yes, building something of my own is definitely in my blood. It runs in my family, that I do know haha. Something that every person needs to understand is that there is always a sacrifice to be made. Whenever one builds something of their own, they are giving up their free time. For myself, this concept was never hard to come to terms with because I simply love building businesses. There is immense pride in working for yourself and seeing something grow and be fruitful because of hard work. Another sacrifice that is all too common is the judgement from other people. When you do build something on your own, you are considered a sort of unicorn in American society. The vast majority of Americans work 9-5 and are working hard to build up their 401K. And there's nothing wrong with that! But from my experience, if you build a business on the side, you get strange looks and people definitely treat you differently. You become a sort of "oddball" in our society. I attribute this to our schooling system in America. We are all trained from birth to be worker drones, NOT creative entrepreneurs! Things are evolving but it'll take time for a full shift away from the "go to college, then work until 65" mentality.
When launching your Amazon business what would you say was the most difficult part of the process? Was it finding a product to sell? Working with factories overseas? Doing customer service for your products? Finding the time to do all for the above?
Simply overcoming my fear! I can't tell you how scared I was when I launched my first product. The fear of failure is truly crippling and almost stopped me from pursuing this business. I had real money on the line and no real way of knowing if my product was going to be successful out of the gate. I actually did 6+ months of research to make sure all my bases were covered! Finding a product actually come pretty naturally. I stuck with my passion and pursued something that I was interested in. This helps immensely when selling on Amazon, try to sell products you have an interest in! Otherwise, you will get bored with the business or give up quite easily when times get hard. In terms of customer service, it was actually quite easy. I modeled after Zappos and as you know, their customer service is legendary! With every customer email, I simply made it my mission to make that person's day even if it meant losing some money on the person. This all paid off as my brands became well known on Amazon for elite customer service and fixing literally every issue that ever came up. I attribute this customer service policy to the thousands of positive reviews my products received over the years. In terms of time, it was very little in the beginning and scaled up as my business grew in sales volume. After a few years, I ended up hiring two employees, one based in the Philippines and one based out of the USA. The challenge then became how to best manage my employees. Thankfully, I hired well, and each did a fantastic job with their assigned tasks. This freed up my time to focus on product innovation and new product creation.
You talked briefly about the process of doing research to find a good product to sell on Amazon. I've considered opening a fulfilled by Amazon business in the past, but one of the things that discouraged me was the process of trying to find a product that would sell well, finding a source for the products, and then worrying about having to put up a lot of money up-front for the product. Can you talk about how this process worked for you, and what some of the hurdles were?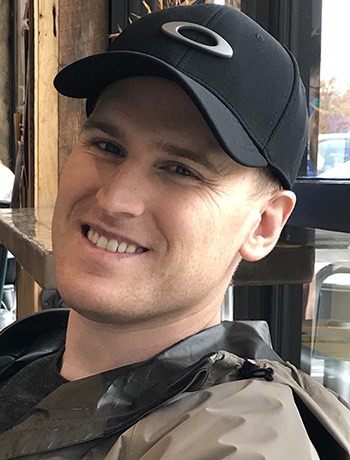 You're spot on, it's a huge hesitation for so many out there. The good news is that there is a process that anyone can follow and be successful!
The first step is finding a product category you are interested in or have passion for. Next up is thinking about how you can develop a strong brand with this first product. The worst thing you could do is launch a product with zero chance of launching other product lines within that brand. Long gone are the days of sellers offering a random array of products in their Amazon store. Branding is HUGE now. You either do it from the get-go or you drown.
After this is performing product analysis with a tool called Jungle Scout. I used this software exclusively for all my product research over the years and still recommend it now. Basically, it tells you what products on Amazon.com are making in terms of revenue volume by month and how many units. One typically wants to see a nice revenue spread among existing sellers of 10-20% each. For example, I like to target products that make around $15k/month with a few existing competitors making around the same. This would tell you that there isn't one seller soaking up all the sales in the category. This is crucial or you can get yourself in a bad financial position from the very beginning of your Amazon journey.
Once you decide on a product, next is sourcing through a website called Alibaba. This website is the largest network of factories in the world and the site I used to find all of my factories overseas. In terms of up-front costs, you could easily start with a cheaper product and source it for a few bucks and target a selling price of $25. If you did 250 units as a test order at $2 per unit, that would be an initial investment of $500 plus shipping. Now, obviously, the more capital you have up front, the faster you can grow your business. I started with around $5k and did over $100k in revenue during my first year of selling on Amazon. If I had access to more capital, that revenue number would be greater. It's definitely a scale in terms of expectations. There is A LOT more that goes into launching the first product but hopefully this gives you and your readers a pretty good idea of the general steps!
When owning an FBA business, are there ever concerns about having your best selling products undercut in price by other sellers, having others steal your ideas and selling them cheaper or others getting their products to appear higher in results due to fake reviews/etc? What are some of the biggest concerns you had while running your FBA business?
These are ALL very real concerns and things I dealt with constantly while running my Amazon FBA (fulfilled by Amazon) business. I'll start with the first concern you mentioned. Competitors popping up with lower pricing is a fact of life. Whether it's Amazon or brick and mortar, there is always going to be someone trying to steal your sales via lower prices. But here's the thing, most don't survive as their profit margins are slim to none. Typically, they would show up, sell for a few months, then go away, probably bankrupt. Another method I used to fight these types of new sellers was to always innovate and add bonus items to the listing so my product was truly the best and justified the higher price.
To prevent sellers from stealing my ideas, I would actually own design patents for some products. This costs a few grand per product but in incredibly useful to protect your product. Now, on some products I sold, I didn't have any design patents and of course, some would try to copy my ideas. To combat this type of competitor, I'd make sure my customer service was always top-notch and always be thinking about special bonus items to add to the listing to differentiate myself from the copy cats. Or something like adding a few new color variations to the listing. The real takeaway here is that as an Amazon seller, you need to be on your toes 24/7. The moment you become an authority in your category, this is when the sharks come out and try to take you out.
As for sellers who would garner hundreds of fake reviews, times have changed. A simple report to Amazon letting them know that a seller is most likely using a fake review service would help in some cases. As you can see, there are many things I'd worry about as a seller, but I learned quickly what the best strategy was for getting over these hurdles. Some people have this idea that it's fast, easy money but nothing could be further from the truth. If anything, if you are a successful business owner, you will have a barrage of competitors trying to take you out or copy you! Like anything, this produces "grit" and you soon become immune to them and continue to grow your business.
You talk about how you were able to sell your business in 2019 for seven figures after growing revenue and sales for several years. It's an amazing story, but do you believe your success is something that others could duplicate?
100%! Thanks to COVID-19, e-commerce will be booming for the foreseeable future unlike it has ever done in the past. Right now is what I call the second "gold rush." There are millions of new customers that used to only shop at brick and mortar and now have shifted their spending to online only. This has presented an unprecedented opportunity for new and veteran sellers to really make a name for themselves online. Internet retail sales are booming like never before and this means more eyeballs on computers and phones than ever before.
I tell people quite frequently that they can replicate my story, but that they will need a large dose of patience. It simply takes time to build an e-commerce business.
Where can people find you if they want to ask you more questions, or if they want to engage your consulting services?
My passion is seeing people succeed on Amazon and build a business they are truly proud of. So many "gurus" are out there selling terrible advice and getting sellers into trouble all the time. My mission is to be an ethical consultant who is brutally honest with a client and to not sell a pipe dream. I think it's important to have realistic expectations and know that a successful Amazon business doesn't happen overnight.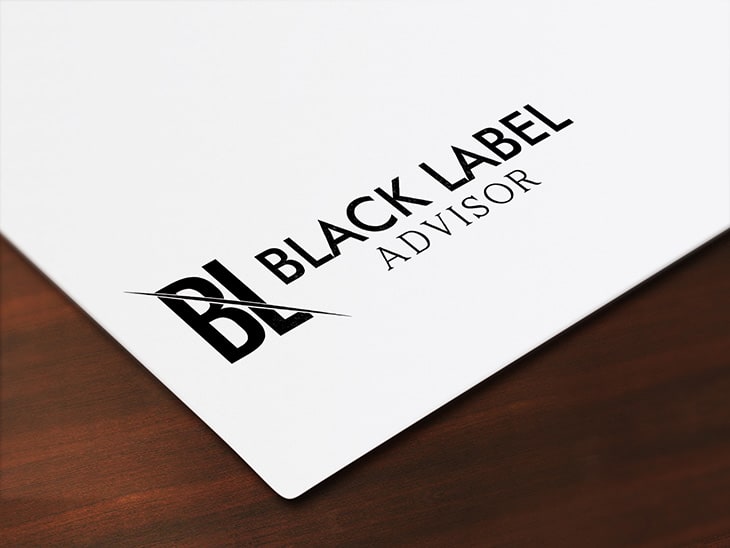 Feel free to connect with me and read more about me on my website Black Label Advisor. You can shoot me a message through the site or email me at jonelder@blacklabeladvisor.com. I offer free intro calls to go over any questions one might have about what working with me would look like! Also, I only take on a certain number of clients a month to ensure I'm giving my clients the Black Label VIP experience. Other companies are large agencies with faceless employees. Not with me, you get my undivided attention and personal dedication to your business needs.