This is an article by Freelancer Nomads, the ultimate freelance community. They're on a mission to help over 50 million freelancers work better and smarter.
Freelance side jobs can be a lifesaver. Nearly one in three Americans reported doing a side hustle to meet their monthly expenses.
Even if you have a fulfilling full-time job with decent pay, it doesn't hurt to make some extra cash on the side. You could put that money in your savings account and retire earlier than you originally planned to, or save it for an upcoming expense. We all could use some extra cash.
So the main question is: How can you find freelance jobs?
The internet is the best place to start. There are dozens of freelance platforms and social media that could help you find exactly what you're looking for. It may take you some time to find something that's a good fit, but once you do, you'll see your monthly income slowly start to increase.
Best Freelance Side Jobs
Here are some of the best freelance jobs available everywhere. Some may require special skills, while others are more menial, so you don't necessarily need experience or training.
So let's take a look.
1. Rideshare Driver
Ridesharing jobs remain the most popular freelance work all around the world, with Uber leading the way. However, there are other platforms as well, such as Lyft, Juno, and Via. All you need is a car and a driver's license.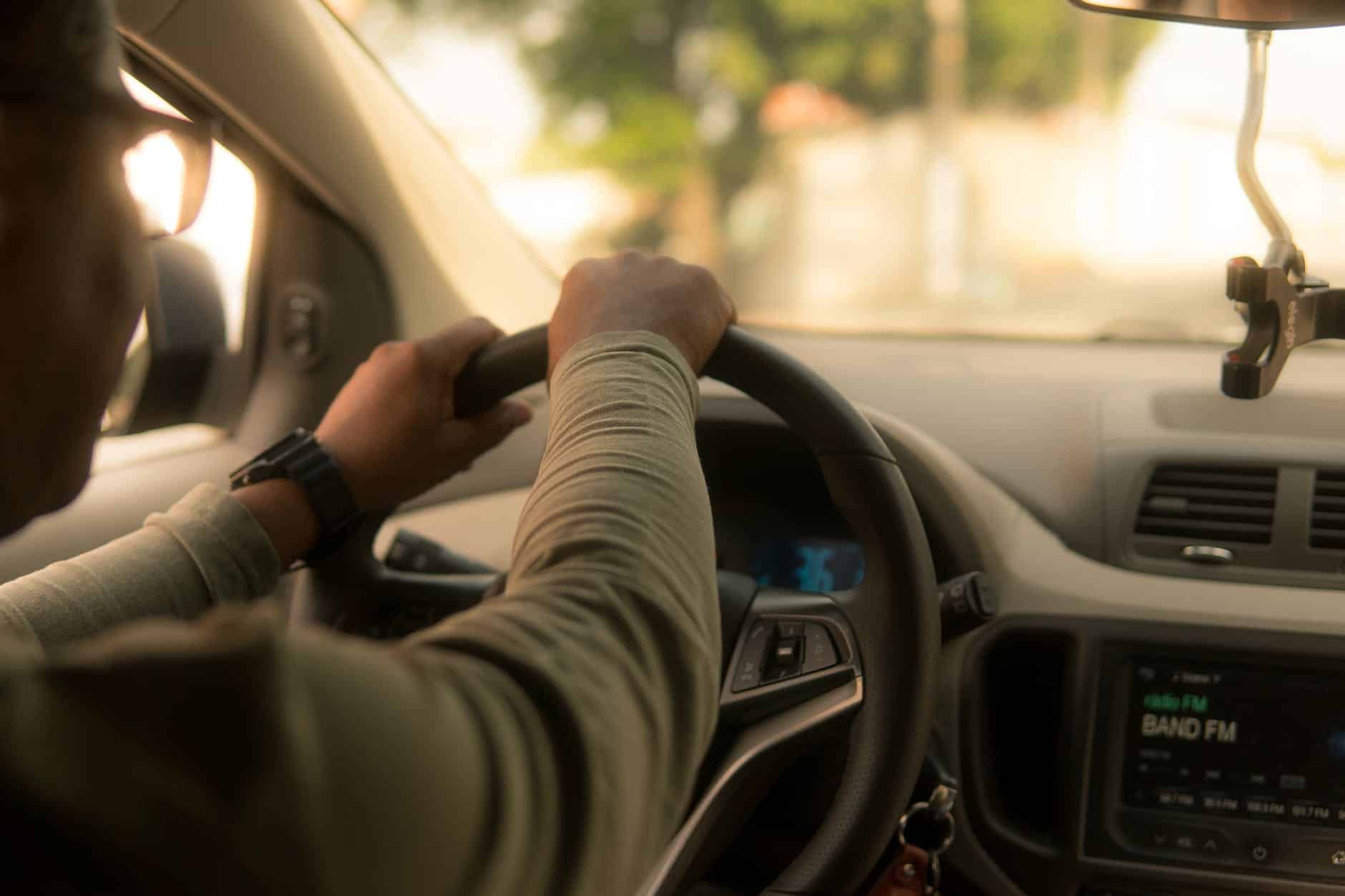 A lot of the Uber drivers are mostly side hustlers. However, some unemployed people even prefer it full-time. You could drive for a few hours after work or do it on the weekends. If you want to make more money, you need to invest more time in uber driving.
2. Delivery Services
Just like driving passengers, you can sign up to make deliveries. Food delivery is the most common job in this sector, and there are so many platforms you could join. Your job is to pick up food from restaurants and deliver it to the customer's door.
Amazon also has a delivery affiliate program called the Amazon Flex that they use for Prime Deliveries. Your job would involve picking packages from their distribution centers and delivering them to their destinations, using your own vehicle.
The best part? You can apply at such jobs easily as no prior experience is necessary. Also, they are onboarding people all year long, so you can find your way in.
3. Financial Consultant
If you have education and experience in the finance sector, remote financial consultancy could be your next side job to consider. It's also one of the most lucrative side hustles as companies are willing to pay thousands of dollars for sound financial advice.
Of course, you would need to have a sound financial portfolio and years of experience. However, even if you're new to this, you can try out your luck. With many jobs moving to be remote, the finance sector is no different, so you can find even more work than before.
Where to find such gigs? You can check out freelance platforms, or create your own website to bring in clients. Later on, you can even turn it into a full-fledged business.
4. Virtual Assistant
The demand for virtual assistants has risen significantly recently. What do you have to do? It's pretty simple.
You most likely have to assist with the digital operations of a business remotely. Typically you'll be doing things such as replying to emails, taking phone calls, scheduling meetings, etc. You'll do all the things an assistant does, but remotely from your home. Tasks can vary depending on clients and projects.
It's a well-paid side job if you can dedicate some hours of your day to it. As many traditional office jobs are now going digital, there's more need for virtual assistants. A number of these top freelance websites are filled with gigs for freelance assistants. You'll have a lot of competition but there's no shortage of work to go around.
Some websites to find jobs include:
To learn more about working as a VA, check out the course 30 Days or Less to Virtual Assistant Success.
5. Fitness Instructor
If you're into health and fitness, you can become a fitness instructor. This side job is fun and flexible. Yes, people are also doing it full-time, but you can pursue it as a side job first.
Social media will play a big part in finding new clients. You can also look for people within your circle who you can train and guide for a small fee. You can also sell meal plans and exercise guides online.
A lot of fitness trainers are making money off YouTube videos. If you have a knack for making videos and you know your stuff, YouTube could be something to try. If it kicks off, you're looking at a few thousand dollars every month.
6. Dog Sitter
If you love dogs, this might be a good one to try. Yes, we are talking about dog sitting. It's convenient, and you can make your very own schedule.
Besides, it's a good way to make some extra cash while doing something you enjoy.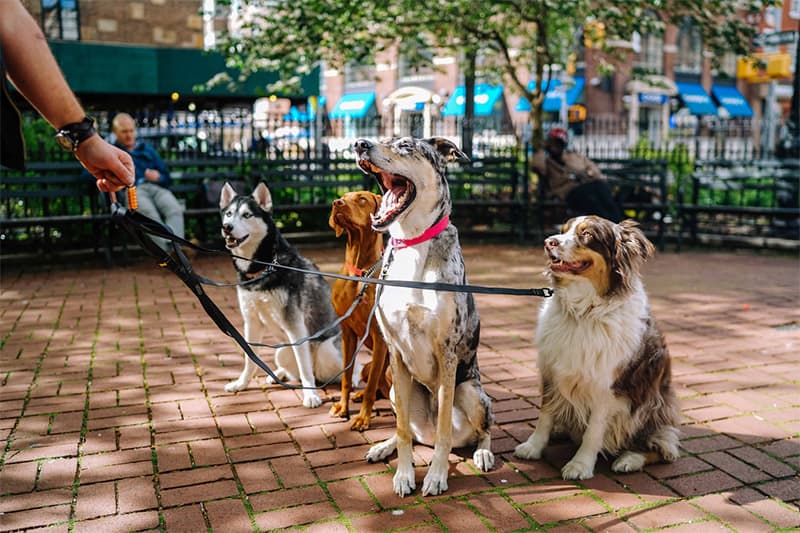 You can find gigs online, as there are specific platforms like Rover or Wag where you can list yourself as a dog sitter and canine caregiver. People will reach out to you when they need your services.
You can also ask around friends and family. There is a higher chance for them to consider you because of the trust element.
7. App Developer
Are you a programmer or thinking about becoming one? You can find freelance app development work. On platforms like Upwork and Fiverr, coding jobs are the most popular and highest-paying.
You can specialize in one area, for instance, app development, and focus your efforts on that. Once you get the hang of it, you can gradually expand your skillset. Even if you work as a full-time developer in a company, you can do it as a side job too.
However, you can only be successful in maintaining two jobs if you are crazy about programming. Otherwise, you may get bored or fed-up.
8. Writing
Like developers, writers are also in high demand. From basic content writers to proofreaders and copywriters, this is a huge market. Yes, there are some entry barriers, but once you find some work, more will follow.
The trick is to find your niche and stand out with that. There are just so many opportunities and platforms. Some of the best platforms for writers include Upwork, Fiverr, Contenu, Guru, and Contently.
You can make it into a side job by working in a long partnership with clients. If you get two to three clients, you're good for the whole month.
30 Days Or Less To Freelance Writing Success
Learn How To Be A Proofreader Proofread Anywhere Course
9. Tutor
If you're a teacher or have experience in a certain field, you can become a tutor on the side.
There are several ways to go about this. You could do it on your own, for instance, with a website and social media pages. Alternatively, and this is a rather simpler option, you could join one of the many tutoring platforms to sell video courses, such as Udemy and Skillshare.
10. Digital Marketing
Digital marketing is one of those jobs that you can do in an office setting, as well as on the couch in your living room. So if you've been lately thinking about becoming a marketer, you could do it as a freelance side job.
Unlike some other freelance side jobs on this list, this one will take some patience, as finding clients will be a tad bit difficult.
You may have to present some previous work or portfolio. But don't worry, some clients may even work with someone fresh off the boat. However, you may have to compromise at rates if you're a newbie.
The best practice is to take some online courses beforehand. This way, you can nurture your skills and stand out from your competition. It's one of the best-paying jobs in the digital world right now and has a lot of room for success. Who knows it might just turn into a full-time job?
11. Chef
Yes, most chefs have years of training and work long hours in restaurants, but that's the conventional story.
Nowadays, with social media, becoming a chef does not necessarily mean completing a 12-hour shift. You can become a social media chef and showcase your cooking talent to the world.
It's going to take some time, but you may start making money from sponsorships. You can also do cooking classes virtually or in-person. However, the most lucrative option remains YouTube videos, given you're able to amass a lot of views and subscribers.
12. Makeup Artists
Makeup artists can make a lot of money online these days, even without ever taking on a client. If you have a significant following, you can make money from sponsorships and product reviews. Also, you can take a more traditional approach and take on clients.
This can be a profitable side job, depending on your outreach and the types of services you're providing. If you're truly passionate about makeup, you can make it a full-time career as well. You have tons of success stories on the internet to follow.
13. Bookkeeper
Many companies hire bookkeepers for part-time administrative work. You don't need a college degree for this or any particular training as such. If you're good with Microsoft Office Suite, especially Excel, you're good for this kind of job.
You'll be responsible for accounts, payroll, receipts, business expenses, and refunds. Basically, you do the very thing your job title says: you keep the books about the company's finances.
This type of job is ideal for someone who wants a more permanent side job as opposed to constantly changing freelance work. Use an hourly rate calculator to know what to charge to meet your annual income goals.
14. Counselor/Therapist
Those with a license to give therapy can do some therapy work on the side. There are some online platforms you can join to give counseling sessions. However, the best approach is the organic approach, building your own following.
If you're just giving general life coaching, you don't even have to be certified. A lot of people with varying career and life experiences give general career and life coaching sessions online for a small fee.
Side Jobs To Make Extra Money On The Side
Many people like the idea of a side job, some out of necessity, while others out of boredom. Whatever your reason may be, it's worth using the extra time to do something productive.
All you have to do is find what you are good at and start freelancing. The trick here is to stay patient and consistent with your efforts.
If you can make extra money on the side, then why not?