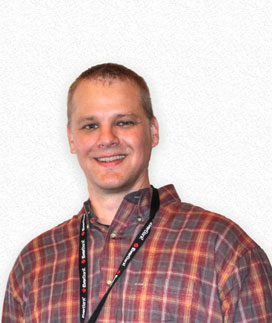 Welcome to BibleMoneyMatters.com – a Christian personal finance blog that helps regular people gain control of their finances and live financially free.
Hi, I'm Peter Anderson, and I believe that everyone can live a life free of debt and financial strain, they just need to have a plan. Hopefully Bible Money Matters can play a small part in helping you create your financial blueprint so that down the road you can give more, save more and live more!
I write about 3 cornerstone topics on this site – finances, faith and family – while sprinkling in a fair dose of just about everything else. I hope you'll take the time to stop by and read!
Get our content delivered hot and fresh to your inbox! Just subscribe to the newsletter below and you'll get all our latest articles, as well as exclusive financial tips and strategies that you cannot find here on the blog. When you subscribe you'll also get access to my eBook, Advice From Successful Bloggers.
Our Story
When we were first married my wife and I had thousands of dollars in student loans, credit card debt and other consumer debt. We decided that we had had enough. We made a decision to become debt free and get rid of the heavy weight that debt put on our shoulders. Since then we have been blessed to become debt-free except the mortgage. We love being debt free, and like to live by this verse:
The rich rule over the poor, and the borrower is servant to the lender. Proverbs 22:7
We don't ever want to be servant to the lender again. We are now working our way towards building a nice nest egg for our future, and hope you'll join us on that journey.
The Blog
Bible Money Matters was launched in January of 2008 as a place for me to talk about my Christian faith and how it affects my finances. Many people believe that faith and finances should be wholly separate, but I believe they are inextricably bound. There are over 2300 bible verses on money, and it is clear to me that our money needs to be informed by our faith.
Bible Money Matters Interviews
Want to learn a little more about me and the site? Check out these interviews I've done on other sites!
Keeping In Touch
Bible Money Matters has a lot of different ways you can keep in touch. I thought I'd share a few of those ways that you can become a part of the community here:
Email Newsletter – Get exclusive financial tips and strategies that you cannot find here on the blog, weekly recaps of blog content, giveaways for subscribers only, and a free ebook when you sign up! Sign up in the form at the bottom of the page!
RSS Feed and Daily Email Updates – One of the most popular ways that people follow what goes up on the blog is via our RSS feed and email updates. RSS technology allows you to subscribe to our site and be notified of updates on a variety of tools like Google's 'Reader' tool, among others. Add this RSS feed to your news reader, or sign up for daily email updates here.
Twitter – Join 19,000+ other twitterbugs by following us on Twitter.com! I go by the name of @moneymatters on twitter, and I send daily updates including links to great finance content, deals and giveaways and general personal finance chatter. Want to get to know me? Hit me up on Twitter!
Facebook – We now have a Facebook page where you can like us and receive daily blog updates, chat with other readers and participate in facebook only giveaways!
Pinterest – On our Pinterest page we share our own content, as well as other great personal finance, DIY and food content! Check out our personal finance and food boards!
That's a summary of the main ways that people can stay up to date with us here at Bible Money Matters. So stay in touch!
Give us Your Feedback?
I'd love to hear your feedback on the site, our content, or anything else that's on your mind. Email us anytime via our contact page.