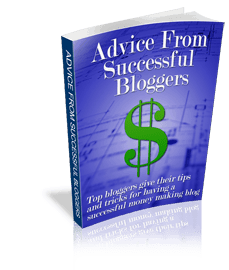 Join the email newsletter via the form above and get access to financial tips and strategies that will help you to give more, live more and save more. You'll receive exclusive content in your inbox that you can't find here on the blog, as well regular article updates and subscriber only giveaways.
Sign up today and you'll also get your free copy of our e-book "Advice From Successful Bloggers". The e-book interviews top bloggers to get their inside tips and tricks for having a successful, money making blog. The ebook is a part of our premium "How To Make Money With A Blog" ebook.
You get free instant access as soon as you confirm your subscription!
Head over to the homepage for some great content!