In today's gig economy there are more ways than ever to make money.
Having more choices and options doesn't always make things easier, however.
While there are plenty of people who are making great money with side hustles, there are also many people who are struggling to get any results from their side hustle, and even more who are overwhelmed and don't know where to start.
There are several keys that can help you to have success with your side hustle rather than wasting time and effort.
In this article, we'll look at a lot of details related to side hustles, including some keys that you can follow to ensure that you are on the right path.
What Is A Side Hustle?
Before we get into the details of this article, let's first look at what a side hustle is.
A side hustle is simply a way to make money outside of a traditional job.
Many side hustlers have a full-time or part-time job and they're looking to make some extra money to supplement the income from their job.
Others may not have a traditional job at all and may use side hustles as a means of income. For example, many parents want to be able to stay at home with their kids, and a side hustle may provide enough income to be able to be a stay-at-home mom or dad.
Examples Of Popular Side Hustles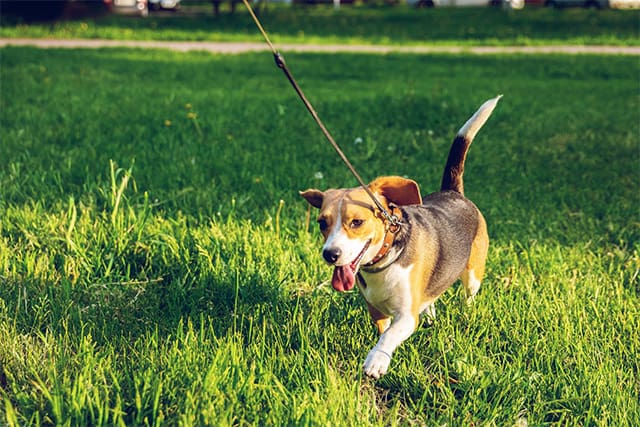 While there are endless possibilities, some of the more popular side hustles include:
Blogging, freelancing (writing, design, coding, etc.), working as a virtual assistant, photography, rideshare driving, delivery driving, working as a handyman, babysitting, dog walking, selling on Amazon or eBay, and more.
Throughout this article, we'll discuss some details of various side hustles, and at the end of the article, you'll find a section that will help you to find a side hustle that is ideal for you.
You may also be interested in these articles from Bible Money Matters:
Why Start A Side Hustle?
There are several different reasons why you may want to start a side hustle, and everyone's personal situation is different.
Supplement Income from A Job
Obviously, the most common reason to start a side hustle is to make extra money. Maybe you need to make more money in order to make ends meet. Or maybe you're trying to save up for a big goal like a wedding, vacation, or even retirement.
Can't Find A Full-Time Job
Some people turn to side hustles when they are out of work or unable to find a full-time job. Many side hustles allow you to start working almost immediately and that income can be critical until a more permanent job is found.
Semi-Retirement
Side hustles are also extremely popular for retirees who still want to stay active and make some money. Whether we're talking about traditional retirees who are 65+ or early retirees, side hustles provide a great way to make some money without the need for a full-time job.
Stay At Home
As I mentioned earlier, many parents use side hustles as a way to be able to stay at home with their kids. Maybe $500 – $1,000 per month from a side hustle is just enough to allow you to be a stay-at-home mom rather than going to a full-time job every day.
Fun
That's right, side hustles can be fun! Maybe you have a hobby that makes money and you can use it as a side hustle while still having fun in your spare time.
Common Problems With Side Hustles
Before we look at some of the keys to success, let's first talk about some of the common challenges and problems with side hustles, so we know what needs to be avoided or overcome.
Lack Of Time Available
Probably the most obvious challenge related to side hustles, especially if you have a full-time job, is dealing with a limited amount of time available. Most of us are very busy between work, family, and other activities and commitments. Finding time for a side hustle isn't always easy.
However, we typically find time for things that are important to us. Even though it may not be easy and it may involve some compromise or sacrifice, a side hustle is usually possible. I know several people who have great success with side hustles on top of a full-time job, a family with young kids, and a busy schedule (Peter is a perfect example).
Only Generating A Small Amount Of Extra Income
While side hustles can be a great way to make money, not all side hustles provide the same income potential. Some people who try a side hustle wind up making very little for their time, and in that case, it's just not worth it.
When we look at some of the keys to success and talk about a few specific side hustles, hopefully you can find an option that will allow you to make enough money that it is worth your time.
Bouncing From One Thing To The Next
Another common problem or cause of failure with side hustles is not sticking with anything long enough to see results. Sometimes you may not get the best results immediately, but if you stick with it for a while, you can see things improve. You don't want to constantly bounce from one idea to the next without giving anything enough time to really produce results.
Not Sustainable Long-Term
We all have different goals and reasons for starting a side hustle. It's possible that you just need some extra money in the short-term and you have no need or intention of doing it long-term, and that's great.
Many people do need to have some long-term success and stability with their side hustle, but not all side hustles will be sustainable long-term. Sometimes it's related to scheduling or a lack of time available. You may be able to do it for a while, but you can't continue long-term.
In other cases, it may be a trendy side hustle that allows you to make money for a while, but then your income drops to the point that it's no longer worth your time.
Later on, we'll look at some specific side hustles that will give you an opportunity to make money on an ongoing basis.
Keys To Success With Your Side Hustle
Now that we've taken an introductory look at the topic of side hustles, let's talk about some of the keys that can make the difference between having success or failure.
1. Know What You Want Or Why You Need A Side Hustle
Since everyone has their own unique personal situation, it's important to know your own situation and have a clear understanding of why you want or need a side hustle. Your reasons will help you to determine which side hustle is right for you, and can also help to keep you motivated, on-track, and moving forward.
If your reason for starting a side hustle is simply to make $200 of extra money each month in order to have some extra spending money, your situation is going to be much different than a parent who needs to make an extra $1,000 every month in order to be able to leave their job and stay home with a kid.
And it's not just about the amount of money that you need. Are you starting a side hustle because you hope it will eventually turn into a full-time business that makes it possible for you to leave your full-time job? If so, you'll want to be sure that any side hustle you choose has the potential to grow into a full-time income.
Because there are so many different possibilities when it comes to side hustles, you need to have a clear understanding of your own situation so you can pick one that will be the right fit for you.
2. Be Realistic About Your Availability
How much time will you be able to devote to your side hustle each week? Be realistic and don't overestimate the amount of time that you have available. If you have a full-time job and/or a lot of family responsibilities, it's important to consider how much you'll truly be able to dedicate to a side hustle.
Some side hustles work well with any schedule and allow an extreme amount of flexibility, however, in a lot of cases, these side hustles don't offer the best income potential.
Other side hustles may provide excellent earning potential, but they may require more of your time.
If you overestimate the amount of time that you'll be able to dedicate to a side hustle, you may wind up starting something that isn't sustainable.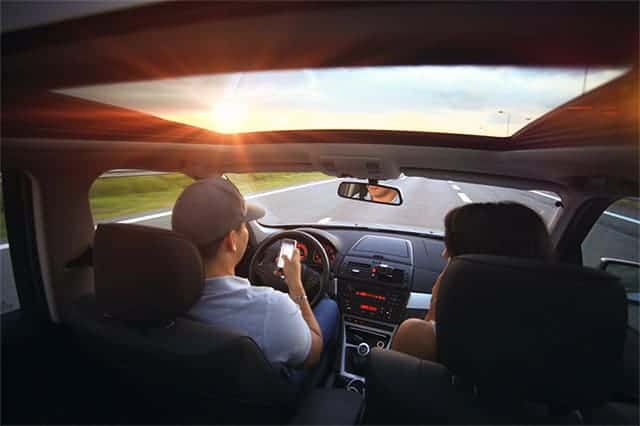 3. Choose Something That Interests You
Although it's not 100% necessary, it is ideal if your side hustle involves something that interests you. This is especially true if you already have a full-time job. The last thing you want to do after a full day of work is to come home and work even more on something that you don't enjoy. But if you're able to incorporate a hobby or something that you enjoy into your side hustle, it will feel more like pleasure and less like work.
What types of interests do you have? Some things like photography, working on cars, baking, and music may be fairly easy to turn into a side hustle. Other topics may not be as easy, but one of my favorite options is to start a blog or niche website around the topics that interest you.
4. Aligned With Your Income Goals And Needs
Rather than just picking any random way to make some extra money, be sure to think about the specifics of your situation as well as the goals and needs you have from a side hustle. Be sure that any opportunity you pursue will be a good fit for your own situation.
A few things that you want to keep in mind are:
How much money will you need/want to make each month?
Do you need to start making money right away, or are you able to put in some time before making money?
What's more critical to you, making money now or building something bigger for the future?
Are you more interested in making money or building skills and experience?
There are plenty of ways to make extra money, but not all of them will be the answer for your own personal situation.
5. A Schedule That Does Not Lead To Burn Out
If you hope to be able to sustain your side hustle for the long run, it's important that you have a schedule that allows for some downtime as well. You may be able to push hard right now, but will you be able to do that on an on-going basis? Probably not.
There are side hustle options that can fit any schedule. Even if you're busy, you can find something that requires just a few hours per week.
Aside from the number of hours that you work, when you work those hours is also important. Ideally, your side hustle will allow you to work when it's convenient for you, around your existing work and family schedule.
6. Use Of Your Existing Skills Or Development Of New Skills
It's very possible that you already have some skills that could be useful whe it comes to making extra money. That could involve skills or experience that you have from your current job or a past job, or it could be skills from a hobby or something that you've learned to do on your own. Being able to turn these skills and experience into money can be a great option.
If you don't have any existing skills or experience that you can use in a side hustle, you may also want to think about the skills that you would like to develop. Many people wind up leveraging a side hustle to make themselves more valuable to their employer or even to spark a career change. If there are specific skills that you would like to develop, that could be just as important to you as making money.
7. Family Buy-In
If you have a family, it's also important that they are on the same page and that you have their support. When I started a blogging side hustle in 2007 it meant that I had a lot less time with my wife because I was working on my blog in the evenings and on weekends. Fortunately, I had her support, and that made a huge difference. That sacrifice paid off after a year and a half when I was able to leave my full-time job. Now for the past 11+ years, our family has benefitted from my flexible schedule and the ability to work from home.
I highly suggest that you get feedback from your family members who will be impacted by your side hustle and make sure that you're all on the same page.
Which Side Hustle Is Right For You?
Now that we've covered some of the keys for success, let's take a look at several common/popular side hustles and in what situations they might be a good fit.
Side Hustles For Very Limited Schedules
If your schedule is already full and you have only a limited amount of time to dedicate to a side hustle, here are a few flexible options that might be a good fit.
Donating Plasma
You can make up o $300-$400 per month just by donating plasma, and there are plasma donation centers in just about every city and even in many smaller towns. It doesn't require a lot of your time and you can donate whenever it fits into your schedule.
Online Surveys
What this side hustle lacks in income potential, it makes up in flexibility. With websites/apps like Survey Junkie, Swagbucks, and InboxDollars you can earn a little extra money by taking simple surveys whenever you have some time to spare. You can even take surveys while your watching TV.
Charging Scooters
If you live in an urban area, you may be able to make some easy money by working as a scooter charger for Lime or Bird. The work is completely flexible and can fit into any schedule. However, this has become a popular side hustle and there may be a waitlist in your city to become a charger.
Rental Business
There are plenty of different things you can rent out for money, including a spare room in your house, a car, a bike, an RV, a boat, tools, baby equipment, a parking space, storage space, and more. With this approach, you'll be making money because of the assets that you are able to rent out, not because of the number of hours that you are able to work.
Side Hustles With Potential For Full-Time Income
While the side hustles listed above are great in terms of flexibility, they're more limited in terms of income potential. The side hustles in this section will require more time, but they may be a better fit if you're looking for something that could turn into a full-time income.
Blogging
Starting a blog is a great side hustle for several reasons, including the fact that the income potential is truly unlimited. Many bloggers, myself included, have been able to make the transition from side hustler to full-time blogger.
The downside of blogging is that it takes a while before you start to make money, so if you need to make money immediately, this is not your best option. Most new blogs don't generate much income for the first 6-12 months, or even longer.
Freelancing
Freelancing is another great way to make money with the potential of producing a full-time income, and there are many different services that you can offer as a freelancer. From graphic design to freelance writing and more.
Clint Proctor of Wallet Wise Guy is a great example of what's possible as a freelancer. He started freelance writing on the side while he had a full-time job as a pastor and that side gig turned into a full-time income in less than a year.
Unlike starting a blog, working as a freelancer gives you the potential to start making money immediately. As soon as you land your first client you can start making money, and you might be able to find a client or two just from your existing network. To find freelance writing gigs inquire at successful blogs that are offering writing positions. To find graphic design gigs consider signing up to offer services through a site like Fiverr.
Check out the course 30 Days Or Less To Freelance Writing Success.
Virtual Assistant (VA)
Many bloggers, website owners, and small business owners hire virtual assistants to help them with very tasks. Maybe they don't have the time to do these tasks themselves, or maybe they don't have expertise in these areas and so it is not the best use of their time.
While there are countless different services that virtual assistants offer, many of them help with things like managing social media profiles, moderating online forums or groups (like Facebook groups), providing customer service, and other administrative tasks.
It's true that some VA jobs are very low-paying, but there are also VAs that are able to charge more than $100 per hour. One of the keys to earning a great income as a VA is to specialize, which makes you an expert worthy of a higher rate. For example, some VAs specialize in Pinterest and will manage Pinterest profiles and/or design graphics for their clients to use on Pinterest.
Check out the course 30 Days Or Less To Virtual Assistant Success.
Side Hustles For Those Who Need To Start Making Money Quickly
If you need money immediately, not every side hustle will be a good fit for you. Here are a few that make it possible to start earning very quickly.
Local Services
There are plenty of services that you can offer in your local area including cleaning, mowing, snow removal, leaf cleanup, power washing, and more. You may already know a few people who would be interested in hiring you, and you can also check with your friends, neighbors, and co-workers to start finding clients. Additionally, a simple post on Craigslist can be a really effective way to get some exposure and start landing clients.
Delivery Driving
There are several options for making money as a delivery driver including DoorDash, Uber Eats, Postmates, Amazon Flex, Shipt and Instacart. In most cases, you can sign up, get approved, and start driving in a matter of days. You'll get paid quickly and you'll have the potential to make up to $20 per hour. One advantage of delivery driving over rideshare driving is the fact that you won't have to transport strangers in your car.
Dog Walking/Pet Sitting
Working as a dog walker or pet sitter can be a great way to make money. An easy way to get started is to create a profile at Rover so pet owners in your local area can find you.
You can also check with family, friends, neighbors, and co-workers to see who might be in need of your services. A Craigslist post or flyers in local bulletin boards can also be a great way to get started.
Side Hustles Can Change Your Life
Hopefully, now you understand some of the keys that will help you to have success with a side hustle and you've seen some of the specific ways to make money that can be a good fit in different situations.
There are a ton of options out there. If you take the time to know what your options are, know what kind of time investment you can make and know what types of side hustles you'll enjoy, you can ensure that you find something that fits your lifestyle.
Have your own recommendations for having a successful side hustle? Tell us in the comments!