If you're wondering how to make extra money outside of a traditional job, there are plenty of side hustle ideas that you could pursue.
There are all different kinds of side hustles available, and if you have a schedule that keeps you busy during the week, maybe you're looking for something you can do primarily on the weekends.
Some side hustles offer more flexibility than others.
How To Make Extra Money On The Weekend
In this article, we'll feature a number of side jobs and ways to make money on the side that can be done on the weekends. These options prove that even with a busy schedule, there are still some great options to make extra cash.
Quick Summary
Find part-time and hourly weekend jobs.
App is FREE to use.
Browse online and offline jobs.
Use Income Boosters to earn additional income.
1. Rideshare Driving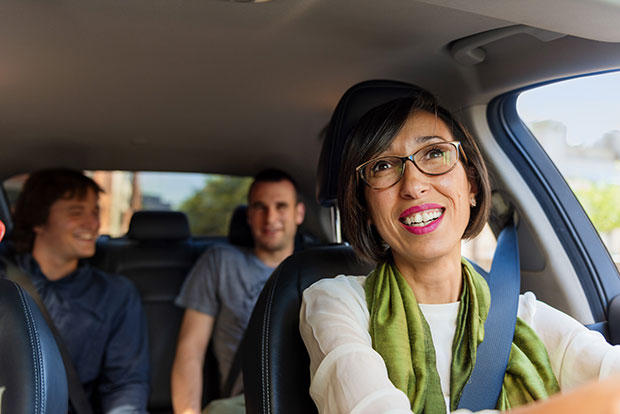 One of the more popular side hustles in the past few years is to drive for popular rideshare services like Uber and Lyft.
As a rideshare driver-partner, you can drive as much or as little as you want, and you're in control of your schedule. If you have no availability during the week and you want to drive only on the weekends, you can do that.
Driving with Uber or Lyft can be a good option for a weekend side hustle.
Things to Consider About Rideshare Driving:
Don't forget to calculate the costs of gas and added maintenance for your car. These costs can significantly impact the amount of money that you're actually making.
Lyft currently offers a guarantee that you can make $1,000 in your first 30 days as a driver.
How to Get Started:
You can apply online with both Uber and Lyft. You'll need your driver's license, insurance info, car info, and consent to a background check among other requirements.
2. Delivery Driving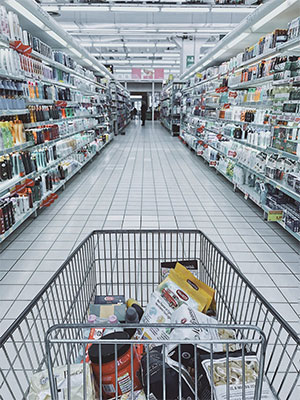 Working as a rideshare driver-partner isn't the only way to make money with your car. There are a number of similar gig economy opportunities that involve making deliveries. Becoming a delivery-partner is preferable to some people because it means that you won't need to have strangers in your car.
Several apps offer deliveries from restaurants, and you can make money by delivering orders. Some of the popular options include DoorDash, GrubHub, Uber Eats, and Postmates. In some cases, you can even make deliveries with a bike instead of a car.
Aside from restaurants, you could also deliver groceries through a service like Instacart or Shipt. As a full-service shopper for Instacart, you will be doing the shopping for customers, in addition to delivering the groceries.
Another option is to make deliveries for Amazon Flex. You can choose your schedule or pick up shifts when they are available. Amazon claims that drivers make $18 – $25 per hour.
The details of being a delivery-partner are pretty similar to the details of being a rideshare driver-partner. You'll benefit from the flexibility that allows you to have a schedule you choose. Also, weekends tend to be busier with restaurant deliveries, so that can be a great way to make money on the side.
Things to Consider About Delivery Driving:
Don't forget to calculate the costs of gas and added maintenance for your car. These costs can significantly impact the amount of money that you are actually making.

Your ability to earn may be impacted by where you live

Restaurants are busy on weekends, so being a restaurant delivery-partner can be a great way to earn money during those times.
How to Get Started:
Choose one of the apps and signup through their website. Generally, you will need your driver's license (or state ID if you will be using a bike), insurance info, vehicle info, and consent for a background check, among other requirements
3. Blogging
Another popular side hustle is to launch a blog. There is a lot to love about the possibility of making money from a blog. For starters, you can choose the topic of your blog, so you can work on something that you enjoy. Also, the income potential is truly unlimited. It could start as a simple side hustle and eventually turn into a full-time income or a thriving business.
If your schedule is packed during the week, you could write your blog content and work on growing your blog on the weekends. Most likely, you would need to at least check in during the week and respond to emails or handle other simple tasks, but the majority of your work could definitely be done on the weekends.
Although blogging can be a great side hustle for someone who has an interest in building an online business, there are also some drawbacks that need to be mentioned. Most significantly, it will take time to develop the income from your blog. Most new blogs don't start making any significant amount of money for several months or even a year. If you start a blog, you need to be willing to put in some time and effort before you start to see the payoff. If you're in a situation that requires money quickly, starting a blog would not be the best side hustle for you. Working only weekends, it may take even longer than usual.
Things to Consider About Blogging:
Blogging offers unlimited income potential.
Most new blogs don't make money for several months, or even longer.
You'll probably need a little bit of time during the week for things like checking your email or using social networks.
How to Get Started:
Check out Peter's eBook, Blueprint for How to Make Money With a Blog.
4. Freelance Writing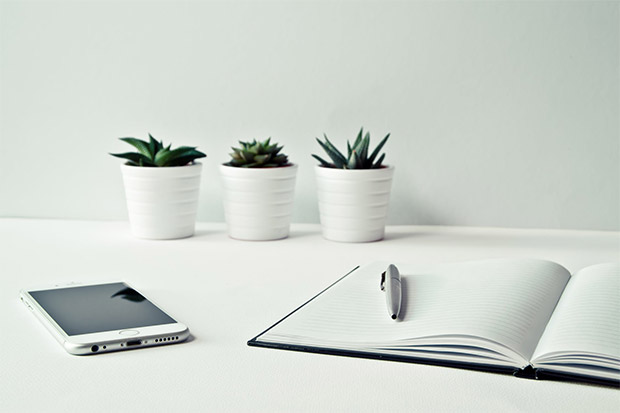 If you like the idea of starting a blog, but you need to make money now, working as a freelance writer could be the perfect solution. As a freelance writer, you can contribute to a number of different websites and blogs, and you'll get paid for your work.
Freelance writing is, in my opinion, one of the best ways to make extra money. I first stumbled upon freelance writing accidentally in 2007, and I've done it off and on since then, whenever I'm looking to boost my income.
One of the most most important reasons why freelance writing is a great opportunity is because of repeat work. There are many different services that you can offer as a freelancer, but with a lot of them, you will be constantly looking for new clients. Many of the freelance writing jobs that are available involve writing for websites and blogs that are always in need of new content. If you do a good job, you're likely to have work writing for the same blog or website on a weekly or monthly basis. Once you land a few clients with recurring work, you won't need to look for more work!
The income potential for freelance writing is also quite good. Of course, there are plenty of low-paid gigs that typically get outsourced to writers who are willing to work for low wages, but there are also plenty of jobs that pay very well. Some freelance writers earn a six-figure income. If you're only working on the weekends, you won't earn that much, but you can still make a very nice hourly rate (projects will typically pay per word or per article).
Things to Consider About Freelance Writing:
There are a lot of jobs with recurring work available for blogs.
Pay varies drastically, but there are well-paying jobs available.
Work is available in all kinds of different niches or industries.
How to Get Started:
You'll need some writing samples in order to land work. If you don't already have some samples, start your own blog and publish a few articles that accurately represent the quality of your work. You can check job boards like ProBlogger and Blogging Pro and start responding to listings that would be a good fit. You can also submit proposals on sites like Upwork, or reach out to blog owners directly. Many blogs have a "write for us" page with contact information. You can also reach out to any blog that publishes content from multiple authors and offer your services (provide links to your best writing samples).
5. Online Surveys
If you're looking for a flexible way to make some extra money in your spare time, taking online surveys can be a good fit. You're not going to get rich by taking surveys, but what it lacks in high-end income potential, it does make up for in terms of flexibility.
You can sign up for a few different survey websites and take surveys whenever you have the time to spare. If you're busy during the week and you only have time on the weekends, that's not a problem. And if you have only an hour to work, you can take a few short surveys to make the most of the limited time that's available to you.
Many sites that allow you to make money or earn free gift cards from surveys will also pay you for other activities like watching videos, installing apps, playing games, trying different offers, and even cash back from shopping online.
Things to Consider About Taking Surveys:
Taking surveys does not offer the highest income potential, but you can make a few hundred dollars per month on the side.
It's an extremely flexible side hustle, and anyone can do it.
To maximize your income, try the sites that also allow you to earn money in other ways, aside from just surveys.
How to Get Started:
Sign up for a few different websites like Swagbucks, Survey Junkie, and PrizeRebel. After you sign up, you'll need to take an initial profile survey so they can get some basic information about you to match you up with different surveys.
6. Tasks
Another extremely flexible side hustle is to complete tasks. Just like taking surveys, this one doesn't offer the potential to earn a lot of money, but you can easily do the work whenever you have the time.
Sites like Mechanical Turk, Clickworker, and Microworkers provide opportunities to make money through small tasks. The specific work that you'll do will vary, but it could involve things like categorizing data, online research, testing apps, and much more.
These tasks are usually considered to be "micro tasks", and they take just a few minutes to complete. You'll be able to earn a set amount per task.
Things to Consider About Tasks:
Completing tasks is not one of the higher-paying side hustles.
Although the pay may not be great, it does offer outstanding flexibility.
Just about anyone can do it.
How to Get Started:
Sign up as a worker at Mechanical Turk, Clickworker, and Microworkers to start making money quickly.
7. Transcription
If you have some typing skills, working as a transcriptionist can be a great way to make money. There are many companies and websites that offer transcription work and it's generally extremely flexible. Most transcriptionists are able to work as many or as few hours as they want, and whenever they want (there are some transcription jobs that are not as flexible).
As a transcriptionist, you can accept work on the weekend and make some decent money in your spare time. According to PayScale.com, the average hourly rate for a transcriptionist is $15.18.
Things to Consider About Transcribing:
Most transcription jobs come with a lot of flexibility in terms of scheduling.
There is a lot of work available, and many sites where you can sign up.
Some transcription websites don't pay very well, but there are better-paying transcription jobs available.
How to Get Started:
The best way to get started is to enroll in the free Transcription Foundations mini-course from Transcribe Anywhere. You'll learn a lot about the opportunity and the first steps you should take.
8. Write eBooks
Earlier, we looked at the possibilities for side hustling as a blogger or freelance writer. Another way to make money from your writing skills is to write and sell an eBook, or multiple eBooks.
Amazon's Kindle Direct Publishing platform makes it easier than ever to sell your own eBook or paperback book. You can write a novel, non-fiction, how-to, or any other type of book that you want. There are thousands of people making great money with this approach, and it's an ideal weekend side hustle.
While it will take you some time to write your first book/eBook (you won't start making money immediately), this approach offers the potential for passive income as your book continues to generate sales and profit for months or years to come.
The most successful writers who sell on Amazon have published several eBooks. Your first one might do well, but eventually, the sales will decline. If you go this route, plan to write multiple books and make it a continual project.
Things to Consider About Writing eBooks:
Excellent income potential thanks to Amazon's massive reach.
Write any type of book on any topic that interests you.
Write and publish multiple books for the best earning potential.
Earn income passively as your books continue to sell.
How to Get Started:
The process of writing and selling an eBook can be surprisingly simple. Once you have the book written, you can hire someone inexpensively to format it and get it ready for Amazon. You can see more details in How to Write an Ebook and Sell it on Amazon in 5 Easy Steps.
9. Sell on eBay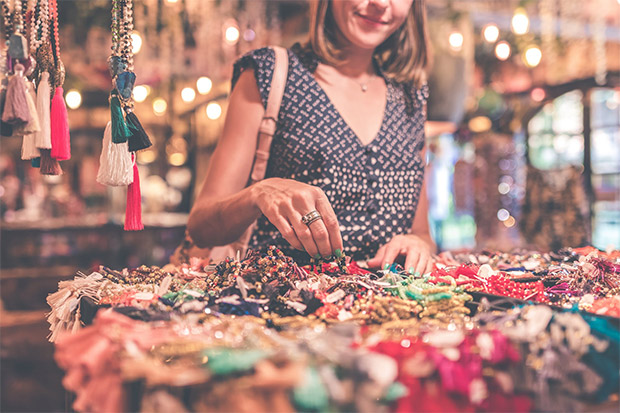 Selling on eBay has been a popular side hustle for years, but there is still plenty of potential to make money, and it's the perfect fit for your weekend schedule. You could use your weekends to shop at yard sales, thrift stores, estate sales, and flea markets to find underpriced items that you can sell for a profit on eBay.
Although you can do your scouting and product sourcing on the weekends, you'll still need to be able to do things like ship items and respond to customer service emails during the week. If you have boxes, tape, labels, and other shipping materials ready, it will only take a minimal amount of time to pack up the items as they sell.
Things to Consider About Selling on eBay:
It's fairly easy to find things that you can resell for a profit, but some of your listings may sit for a while before someone buys.
You'll need to constantly find new products to buy and sell, and you'll need some space to store the items until they sell.
You will need to do a little bit of work during the week, like packing and shipping items that sell.
How to Get Started:
While there are all kinds of different products you can buy and resell on eBay, it's usually best if you start with something that you know pretty well. It could be fashion, antiques, sports collectibles, video games, or anything else, but it's helpful to start with something you know. That way you'll have a better idea of the true value of the items you're buying. Head out to some yard sales and thrift stores to look for items that may be undervalued. Then, take photos and list them on eBay. (Tip: Craiglist might also be a good place to sell)
10. Sell Handmade Crafts on Etsy
If you're crafty, creating and selling products on Etsy can be an excellent way to make money. Etsy is an incredibly popular platform that can put your products in front of a huge audience of buyers.
As far as weekend side hustles go, this one would be pretty similar to selling on eBay. You could do the majority of the work on the weekend, but you would still need to pack and ship items that sell during the week, as well as respond to any customer service inquiries. The work during the week could be minimal, but you would need a little bit of time for it.
Things to Consider About Selling on Etsy:
It's an ideal option if you're skilled with the type of handmade products that sell on Etsy.
Building an Etsy store that generates consistent sales can take some time.
You'll need to use a small amount of time during the week for shipping orders and providing general customer service.
How to Get Started:
Etsy has an article 7 Steps to a Successful Start on Etsy that can be very helpful.
11. Design T-Shirts
If you have some design abilities, have you ever considered designing and selling t-shirts? It's a more realistic option than you might think. Teespring has been a popular platform for designing and selling t-shirts for several years, and Merch by Amazon is another powerful option.
One of the great things about designing t-shirts is that it can be a source of passive income. If you have some designs that generate sales on a regular basis, you'll be getting paid for work you did long ago. For example, with Merch by Amazon, you'll upload your design and Amazon handles just about everything else. You'll get paid whenever your items sell.
It's a great option for weekend side hustlers because the majority of your work will involve actually designing the items. You can do that in your spare time on the weekends, and not much else is required of you.
Things to Consider About Selling T-Shirts:
Offers the potential for passive income.
For now, Merch by Amazon is invite-only. You can request an invitation, but whether you can participate as a seller is partly out of your hands.
How to Get Stated:
Request an invite to Merch by Amazon, or create an account at Teespring to upload your designs.
12. Entertainer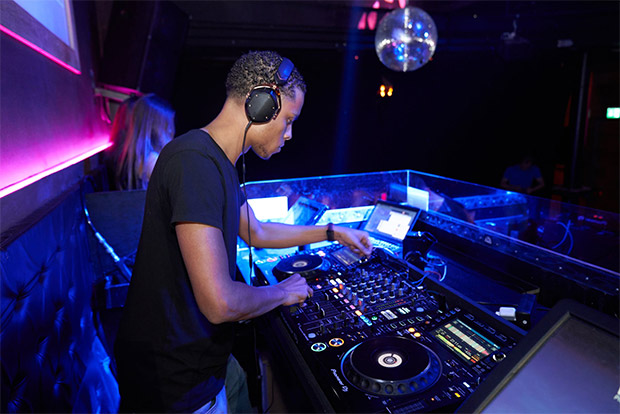 Many events are held on weekends, and that presents opportunities to make money in entertainment-related fields. For example, you could work as a DJ, musician, costumed character, or several other types of entertainers. You could make money by performing at weddings, birthday parties, and other types of events and parties.
Many of these opportunities will obviously require some existing skills, and some will also require you to have certain equipment. It won't be a good fit for everyone, but for the right person, this can be an excellent opportunity.
Things to Consider About Being an Entertainer:
There are a lot of different possibilities.
Many of the events will be on the weekend, but you'll need some time during the week for communicating with clients and potential clients.
Presents excellent income opportunities.
How to Get Started:
You may be able to find some opportunities through your existing network, but there are also websites that can help. Create a profile at GigSalad to make it easy for people to find you.
13. Babysitting
The gig economy may be fairly new, but side hustles have been around forever. Babysitting is one of the original side hustles that has been a great way to make extra money for decades.
This is another one that is perfect for the weekend because the demand for babysitters is higher on the weekends.
The rates for babysitters can vary significantly depending on a few factors (like the location and the number of kids), but ZipRecruiter data shows that the average rate is about $17 per hour. According to Sittercity, the average for a babysitter is $15 per hour, while the average for a nanny is $17 per hour.
Bonus Tip
:
Watching someone's kids too much responsibility to start? Consider watching their pet for pay instead using a site like Rover.com
Things to Consider About Babysitting:
Babysitting can be a lot of responsibility.
It's the perfect weekend side hustle with many parents needing someone to watch their kids on Friday or Saturday nights.
Offers decent income potential.
How to Get Started:
The best way to find clients is through word-of-mouth. Parents prefer to hire someone they know, or at least someone that comes with a recommendation from a friend. Be sure to tell everyone you know if you are looking for babysitting jobs. You can also create a profile at sites like Sittercity or Care.com.
14. Mystery Shopping
Is shopping one of your favorite ways to spend your free time on the weekends? If so, why not make some money while you're doing it?
As a mystery shopper, you can get paid for checking on certain details at specific stores and restaurants. There are a number of websites like Field Agent and BestMark that allow you to sign up to work as a mystery shopper.
The pay you're able to earn as a mystery can vary depending on the job, but in general, it's not a way to get rich. You can make some extra money by doing something that you enjoy, but if you need to maximize the income from your weekend side hustle, you have a better chance of succeeding with several of the other options on this list.
Things to Consider About Mystery Shopping:
The income you're likely to make as a mystery shopper is not as high as some other side hustles.
If you enjoy shopping, it's a decent way to make some extra money.
How to Get Started:
Sign up at Field Agent and BestMark to be eligible for upcoming opportunities.
15. Donate Plasma
Did you know that you can get paid to donate plasma? It's similar to a typical blood donation, but the process takes a little longer.
The amount that you make can vary depending on factors like your weight (which impacts how much you can donate), how often you donate, and any current promotions. In general, most donors get paid $20 – $40 per donation. You can donate once per weekend, so if you do it every weekend, you can make a decent little side income.
Things to Consider About Donating Plasma:
The pay will vary based on several factors.
You can't donate back-to-back days, which means you'd probably be limited to one donation per weekend.
It's a side hustle that requires no skills or experience.
Donation centers are located in most cities.
How to Get Started:
Check for a local donation center near you.
The leading companies are Octapharma, CSL Plasma, and Grifols.
16. Be a Friend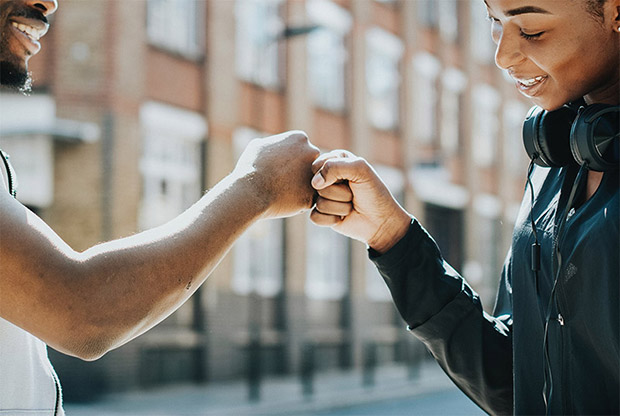 It may sound strange, but you can actually get paid to be someone's friend. RentAFriend.com is a website that allows anyone to create a profile so others who are looking for friends can find them. A person may be looking for someone to go to a baseball game, a concert, a work party, or some other event. Someone who is new in town may be looking for another to show them around. There are a lot of scenarios where someone might be willing to pay you to spend time with them.
RentAFriend is not a dating website or an escort service. It's completely legal, and people are actually making money by being a friend. Rates start at $10 per hour and go up from there (you set your own rates).
Things to Consider About Being a Friend:
Create a free profile at RentAFriend.com so others will be able to find you when they are looking for a friend in your area.
You'll need to take your own security precautions, like meeting in a public place.
RentAFriend.com says that some friends are making $300 – $500 per week, working only on the weekends.
How to Get Started:
Head to RentAFriend.com and sign up (it's free) to be a friend. Create a profile including your photo and a list of things that you like to do. When someone wants to hire you, they can contact you through the website.
17. Investing
Another way to make some extra money is to spend your time investing and researching investments. Of course, you'll need some money to get started, but maybe not as much as you think. You can create a free account at M1 Finance with no minimum, and then start trading when you have $100 in your account. (Read our M1 Finance review)
Aside from stocks, peer-to-peer lending is another option. You can research opportunities at sites like Prosper and Lending Club and choose the investments that are the right fit for you ($25 minimum investment).
Real estate crowdfunding is another option. Groundfloor is basically a peer-to-peer lending site that focuses on real estate rehabs and renovations. You'll invest in short-term loans that allow borrowers to renovate a specific property, and you can earn somewhere in the ballpark of 10%, depending on the deal. You can get started with an investment as low as $10. (Read our Groundfloor review)
Things to Consider About Investing:
The more money you have to invest, the higher income potential you'll have.
There is no guarantee you'll make money, and you could actually lose money.
There are a lot of different options and ways to invest your money.
How to Get Started:
First, decide what type of investments you want to focus on. You can always branch out or change your course later, but some investments will be more liquid than others. Create an account at M1 Finance, Prosper, Lending Club, Groundfloor, or some other platform.
So Many Side Hustle Options To Choose From. Just Get Started
Now that we've looked at many different options, think about your own situation and what might be a good fit for you.
Once you decide, take action to get started right away. Many people have an interest in making money outside of their job, but most never take the necessary steps to get started. You'll be ahead of the crowd if you simply take action.