There are some online banks that specialize in select products.
For example, they may provide among the highest interest rates available on checking, savings, money markets, or CDs. But they rarely provide the type of full-service banking available through local banks.
That's where Radius Bank stands out among the competition.
Not only do they pay high yields on their deposit accounts – with few if any fees – but they also provide full-service banking. That includes not only personal deposit accounts, but also business and commercial accounts, as well as lending capabilities through partnering organizations.
If you've been searching for an online bank that pays much higher interest rates than your current local bank, but don't want to give up all the services you're accustomed to, you need to give Radius Bank a close look. Here's a Radius Bank review.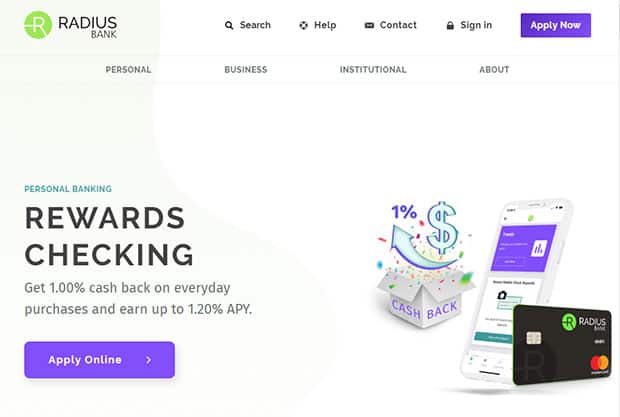 Who is Radius Bank?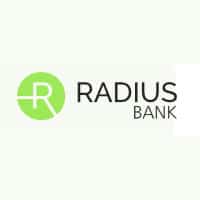 Founded in 1987, and based in Boston, Massachusetts, Radius Bank is an online, digital bank providing personal and business banking services to consumers across the country. The bank has more than $1.3 billion in assets, and provides the full range of deposit accounts, as well business banking accounts and services and limited lending programs.
While they don't pay the highest interest rates on deposits you'll find among online banks, their rates are much more impressive than what you're getting at your local bank. And their accounts come with none of the usual fees typically associated with checking and savings accounts. High interest rates and no fees are a winning combination, particularly with a full-service, online bank.
How Radius Bank Works
Radius Bank provides the following features and benefits:
Available accounts: Checking, savings, and CDs for both business and personal accounts. Loans provided by partnerships with other lending institutions. The bank also offers the full range of business banking services.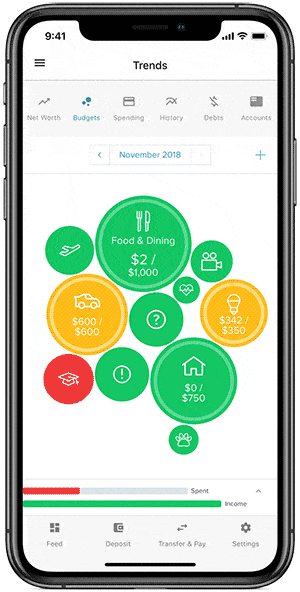 Availability: Nationwide
Mobile Banking: Apps are available for both Android and iOS devices, for both personal and business banking.
Mobile Wallet: You can add your Radius Bank Debit Card to Apple Pay, Google Pay or Samsung Pay.
Quickbooks and Quicken: You can connect your Radius Bank account with various products offered under both programs. That can be a serious benefit at tax time, particularly if you run your own business.
Bill Pay: Pay almost any company or individual in the US. That includes both institutions that send you a bill and other parties that don't. The service is free to use with online banking.
Refer A Friend: If you refer another customer who opens an account, both you and your referral will be eligible to earn a $50 referral bonus.
Overdraft protection: You can link your checking account to up to three other Radius Bank accounts, including a line of credit.
Account security: All account balances are insured by FDIC for up to $250,000 per depositor. The bank site is also secured using 256-bit secure socket layer (SSL) encryption.
Customer service: Available by phone or by live chat, Monday through Friday, from 8:30 am to 1:00 am, and Saturdays and Sundays, from 8:00 am to 8:00 pm (all times Eastern).
How To Open An Account With Radius Bank
The exact application process will depend on whether or not you are a personal or business client, as well as the type of account you're opening.
To open a personal checking account, however, you'll need to provide your full name, email address, and mobile phone number. Consistent with federal law, you'll also be required to provide necessary personal identifying information. You'll then need to provide information for your funding source, presumably another banking institution.
The entire process takes place online, and can be completed in no more than three minutes.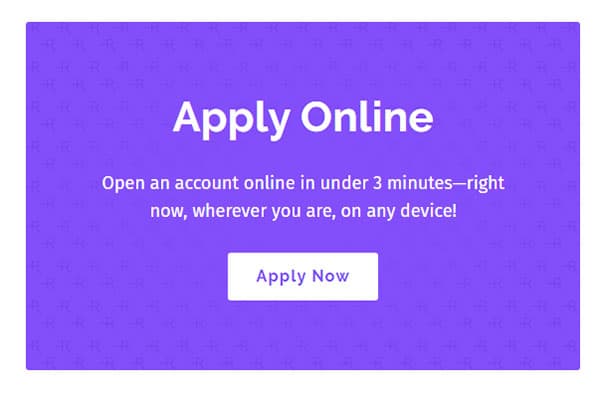 Radius Bank Checking Accounts
The Bank offers two personal checking accounts. The main difference between the two is the interest rate paid on each. With either account, you must enroll in free online banking and choose to receive eStatements, rather than paper statements.

Rewards Checking
This account has the following features (NOTE: This account was known as the Radius Hybrid Account until September 4, 2019):
Minimum opening deposit: $100
Interest: 1.00% APY on balances of $2,500 to $99,999.99, then 1.20% APY on balances of $100,000 or more (Note: no interest is paid on the first $2,499.99 in your account)
Rewards: Earn 1% cash back on signature-based purchases every month
Monthly maintenance fee: None
Debit card: free
ATM rebates: unlimited
Other: free first order of checks
Superhero Checking
This account has the following features:
Minimum opening deposit: $100
Interest: 0.50% APY on balances of $2,500 and up (Note: no interest is paid on the first $2,499.99 in your account)
Rewards: Earn 1% cash back on signature-based purchases every month, with a match of interest earned donated by the Bank to the March of Dimes
Monthly maintenance fee: None
Debit card: free
ATM rebates: unlimited
Other: free first order of checks
Radius High-Yield Savings Accounts
The High-Yield Savings Account works a lot like Radius Bank's checking accounts, except that it pays a much higher rate of interest.
Minimum opening deposit: $100
Interest: 1.25% APY on balances of $2,500 to $24,999.99, then 2.00% APY on balances of $25,000 or more (Note: no interest is paid on the first $2,499.99 in your account)
Transaction limit: No more than six preauthorized transactions per statement period (as per federal Regulation D which applies to savings accounts at all banking institutions)
Monthly maintenance fee: None
Debit card: free
ATM withdrawals: fee-free at ATMs displaying the SUM logo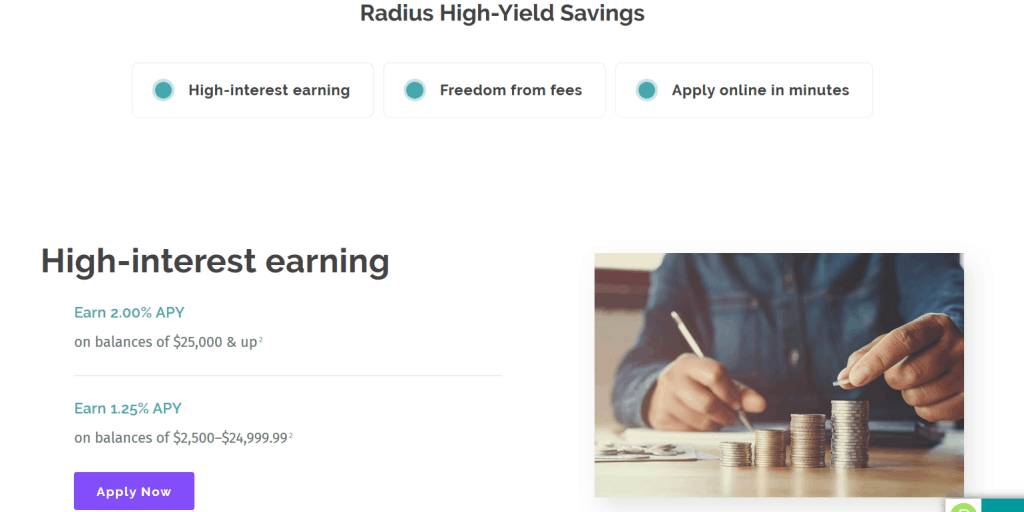 Radius Bank Certificates of Deposit (CDs)
Radius Bank offers CDs with terms ranging from three months to five years. The minimum balance required to open a CD is $1,000 on terms of less than one year, or $500 on terms of one year or more.
Interest rates currently being paid (as of October 7, 2019) are as follows on select CDs:
One-year: 1.55% APY
18 months: 1.60% APY
Two-year: 1.70% APY
Three-year: 1.85% APY
Five-year: 2.20% APY
See the schedule of early withdrawal penalties that apply to Radius Bank CDs below under Radius Bank Depositor Fees.
Radius Bank Depositor Fees
The following fees apply to Radius Bank accounts, particularly for checking accounts:
Overdraft fee: $5 per day
Deposited item return: $8
Foreign item collection: $30
Money orders: $3
NSF or Returned Item charges: $25 per item
Stop payment: $25
Treasurer's check: $8
Domestic wire in: $10
Domestic wire out: $20 consumer, $18 business
International wire in: $10
International wire out: $40
Early withdrawal penalties on CDs are as follows:
CD terms of three and six months: 3 months simple interest
Nine-month CDs: 180 days simple interest
Terms of one year or more: 365 days simple interest
Radius Bank Loans and Credit
Credit Cards
Radius Bank makes credit cards available through Elan Financial Services. The Bank does not issue credit cards directly. The Radius Bank website indicates cards are available with extended introductory rates, 3X bonus rewards, competitive rates, low annual fees, more cash back, and flexible credit lines.
Personal Loans – Prosper
Just as is the case with credit cards, Radius Bank doesn't make direct personal loans. Instead they partner with Prosper, the second largest independent peer-to-peer online lending platform in the country. Personal loans are available in amounts of between $2,000 and $35,000, with rates ranging from 6.95% to 35.99% APR. Proceeds can be used for any purpose.
Mortgages
At one time Radius Bank did offer mortgages. However, they don't anymore.
Yacht Loans
This is a unique lending specialty, but Radius Bank has been offering yacht loans for more than 30 years. They offer fixed, adjustable, and interest only options, with down payment amounts that vary based on the amount of the loan applied for. The maximum vessel age is 20 years, and foreign vessel registration is available. Performance boats, wooden vessels, and liveboards are not eligible for financing.
Other Radius Bank Products
Insurance
Radius Bank enables you to apply for insurance through online or mobile banking. Life insurance is available through Ladder, while homeowner's and renter's insurance can be obtained from Lemonade.
Small Business Banking
If you're self-employed, you'll appreciate that Radius Bank offers its Tailored Checking account for small businesses. It offers the following features:
Minimum opening balance: $100, with no minimum maintenance requirement
Earn 0.75% APY on balances of $5,000 or more (NOTE: No interest is paid on balances below $5,000)
Standard business checks available
Unlimited transactions
No per transaction fee
Free ATMs worldwide
Business debit card, free
Free bill pay
Monthly fee: $10 for account balances below $5,000, waived with higher balances
The account also comes with the Radius Business App for both Android and iOS devices, complete with mobile check deposit and mobile wallets, as well as the ability to lock down your debit card. Another interesting feature is Autobooks, which provides an integrated suite of services customized to your business. It provides services such as processing of receivables, payables, payments and accounting.
Commercial Banking
For businesses large and small, Radius Bank offers four different checking accounts (including Tailored Checking, described above), as well as money market, statement savings, IOLTA/IOLA accounts, and CDs.
They also offer cash management services, including deposit and disbursement services, payroll services, payment processing, sweep accounts, and other commercial services.
Available business loans include Small Business Administration (SBA) loans, equipment financing, and commercial real estate financing.
Radius Bank Pros & Cons
Pros:
Radius Bank pays high interest on deposit accounts, with low or no fees.
Full-service online bank, offering more comprehensive services than most online banks.
Low $100 minimum required to open an account, then no minimum ongoing balance requirement.
Checking accounts offer both interest and cash back rewards.
Unlimited ATM fee reimbursements.
Cons:
While Radius Bank pays interest rates on deposit accounts much higher than local banks, they're not the highest among online banks.
The Bank is not a direct lender, and instead provides most loans through third-party partners.
No interest is paid on account balances below $2,500.
Overdraft fee is charged on a daily basis – which can add up quickly.
Should You Open an Account with Radius Bank?
If you're looking for the very highest interest rates available on savings accounts and CDs, Radius Bank may not be the bank for you. They pay rates much higher than local banks, but they aren't at the top of the list among online banks. A better choice for high interest rates might be Ally Bank.
But if you're looking for a full-service bank, including one that provides business banking services, Radius is an excellent choice. Not only do they provide all necessary business banking services, but you can also earn high interest on your personal and business deposit accounts, while taking advantage of no fees on most accounts.
Since Radius Bank provides so many of the services offered by local banks, you may no longer need your local bank account.
The bank doesn't have branches or its own ATM network. But with online and mobile banking, and participation in the SUM ATM network, you'll be able to have access to your funds, as well as the ability to make deposits – comparable to what you would with a brick-and-mortar bank. In addition, Radius Bank offers the kind of extended customer service availability not provided by local banks, including weekend hours.
If you'd like more information, or you'd like to open an account, visit the Radius Bank website through the link below.