Investing in real estate is always considered one of the best ways to build wealth.
Unfortunately, there are some drawbacks that make traditional real estate investments (like owning rental properties) challenging and prevent most people from trying.
The most significant challenges to owning properties are:
Capital – Many people who are interested in real investing don't have the money needed for a down payment on a rental property.
Time requirements – Owning and managing rental properties can be a major commitment.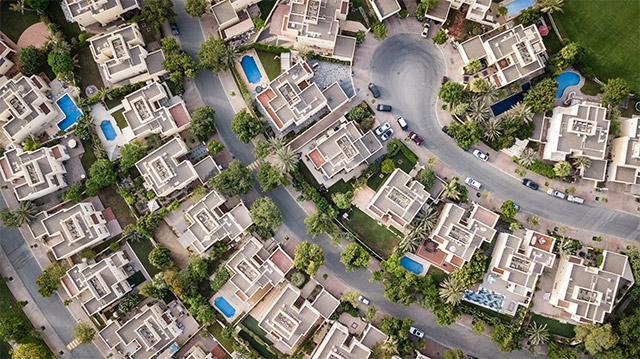 There are some ways to invest in real estate, however, that can produce passive income without the need to manage properties or deal with tenants.
In recent years, the growth of real estate crowdfunding has opened up many new opportunities for the average investor who wants to branch out into real estate.
Real Estate Crowdfunding: A Quick Overview
Real estate crowdfunding makes it possible for smaller investors to benefit from real estate without the need to deal with property management or many of the other issues that come along with being a landlord.
Real estate crowdfunding began with the JOBS Act of 2012, and in the past several years, more than 100 different websites/platforms have entered the industry.
Although many different companies fall under the classification of real estate crowdfunding, there are several different approaches and some major differences that you need to be aware of if you are considering investing.
What all real estate crowdfunding platforms have in common is the fact that they allow individual investors to participate in larger real estate deals without the need to manage the property.
Some platforms allow you to invest in specific properties or projects, while others allow you to invest in a portfolio of properties. Some focus on commercial properties or apartment buildings, and others focus on smaller residential properties.
As an investor, there is a lot to like about the opportunities that are available. If you're looking for an investment that has the capability to produce passive income, real estate crowdfunding is something that you should consider. Regardless of whether you are looking for an investment that can produce income during retirement or whether you want to reinvest to grow your wealth faster, there is a lot to like.
For a much more detailed look, see Kevin's article Ultimate Guide to Real Estate Crowdfunding: What it is and Where Can I Invest?
Aren't Rental Properties Sources of Passive Income?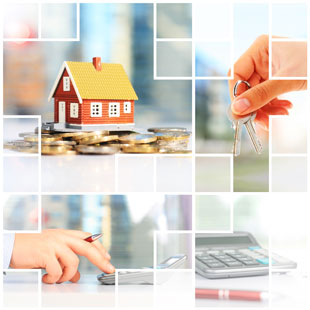 With all of the talk about passive income, you may be wondering why crowdfunding would be preferable over directly owning rental properties. After all, owning rental properties is often listed as a great way to earn passive income.
While owning rental properties is a proven and time-tested way to build wealth, it can take a significant commitment in terms of your time and attention.
As a landlord, you may not always need to put in a lot of time, but you'll have very little control over when you are needed.
If a tenant has a plumbing leak on a holiday weekend, you're probably the first person they will call. You're responsible for everything that needs to be done with the property, and that can be a big responsibility.
On top of maintenance and repairs, you may also have to deal with tenants who pay late, or not at all. Chasing down late payments or working through an eviction process can take a lot of your time.
Yes, it's possible to hire a property manager to handle a lot of the details, but that will cut into your profit and it won't totally remove the responsibility from yourself.
On the other hand, crowdfunding offers a truly passive way for you to invest in real estate.
Andrew Herrig owns multiple rental properties and also invests through real estate crowdfunding platforms (he also blogs at Wealthy Nickel). On the subject of passive income from real estate, Andrew dispels the notion of the truly passive rental property.
"As a real estate investor who owns a portfolio of rental properties, I also put some of my money into real estate crowdfunding. While many people talk about rentals as being a passive investment, that has not been my experience. Even if you have a property manager, you still have to manage the manager and get involved in making decisions on placing tenants or paying for repairs or upgrades. Real estate crowdfunding provides truly passive income (aside from the due diligence you need to do on the deal sponsor). I am constantly evaluating my real estate portfolio to see where it makes sense to convert an active rental property investment into a passive crowdfunding investment. If in a particular scenario I can get similar returns from crowdfunding, it's a no-brainer to invest there instead."
Generating Passive Income from Crowdfunding
If you're intrigued by the possibilities, you may be wondering how to get started.
Here is a look at the steps you can take to start generating passive income through real estate crowdfunding.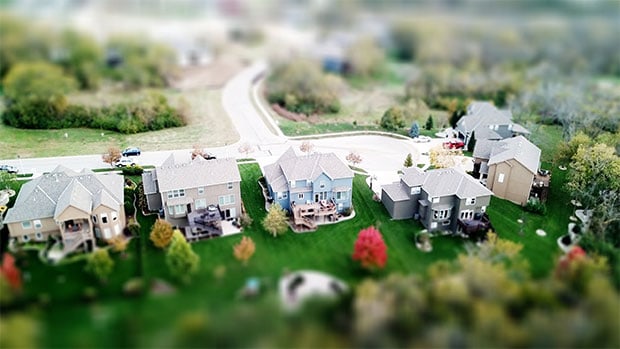 Are You An Accredited Investor?
The first thing you need to know is, are you an accredited investor?
To qualify as an accredited investor you will need to have a net worth of at least $1 million (excluding your primary residence), or you'll need an income of at least $200,000 (for single filers) or $300,000 (for joint filers) for the past two years.
If you don't meet those qualifications, don't worry. Some real estate crowdfunding platforms are only available to accredited investors, but others are available to all investors. Some have options for accredited investors and non-accredited investors alike.
Accredited investors will definitely have more options (see our table below), but there are plenty of good options that are accessible to anyone. But it's important to know if you qualify as an accredited investor, because it will determine what options are available to you.
Options For Non-Accredited Investors
For those who are not accredited, some of the best options include:
Invest in a portfolio of properties through Fundrise. You can choose their Starter Portfolio, or one of their three Core Plans: Supplemental Income, Balanced Investing, or Long-Term Growth. The Core Plans allow you to choose an approach that fits well with your own situation and needs. Read our full Fundrise review here.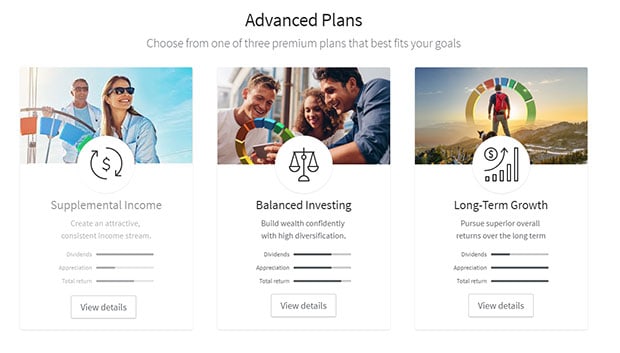 DiversyFund provides investors with the ability to diversify some of their holdings into commercial real estate, while the $500 minimum investment for non-accredited investors is a definite plus.
DiversyFund is different from most other real estate crowdfunding platforms in that their REIT actually owns the properties held in the trust. They buy, manage – and when necessary – sell properties in the trust.
You can expect a 7% preferred return before DiversyFund receives any profit split. Then investors earn 65% of the cash flow profits above the 7%. Once investors have made 12% per year, any remaining profits are split 50/50 between investors and DiversyFund.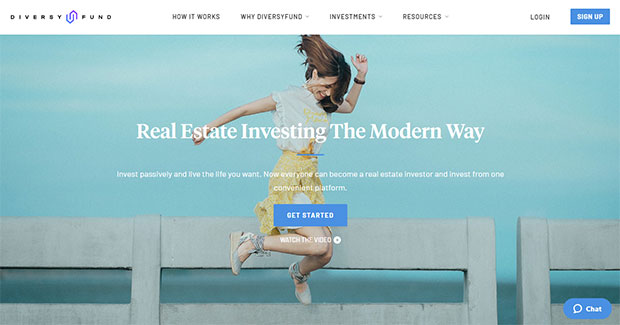 Read our full DiversyFund review here.
Modiv currently offers two different REITs that are open to all investors. Read our full Modiv review here.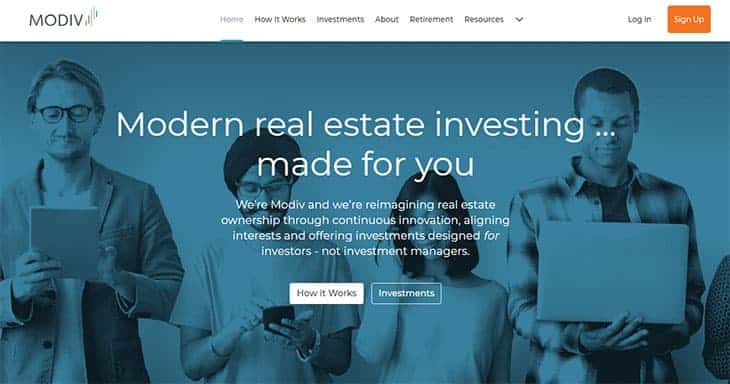 Groundfloor is one of the few crowdfunding platforms that is open to non-accredited investors and facilitates investment in specific properties. The investments through Groundfloor are short-term (usually 6-12 months) and return 5% – 25% interest. The investments are used by flippers and you'll be able to pick the exact projects that you want to invest in.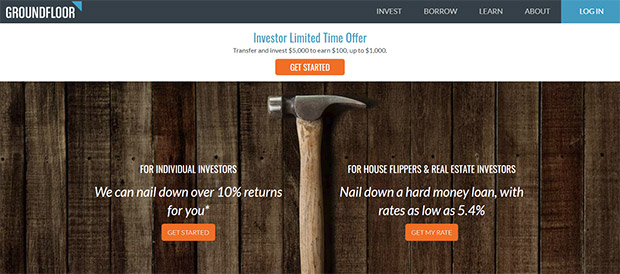 How Do You Want To Invest?
Do you want to invest in a portfolio of properties, or do you prefer to invest in individual properties that you handpick?
By investing in a portfolio of properties you can get started very quickly without the need to vet or research the individual properties or projects. You can create an account, fund it, and start investing right away. It's a low-maintenance, long-term investment that is ideal for generating passive income. An example would be investing in any of the options offered by Fundrise (their Starter Portfolio or any of their Core Plans).
The other option is to choose the specific properties and projects that you want to invest in. If you are not an accredited investor, Groundfloor is basically your only option for picking individual properties, and they focus only on flips of residential properties. If you're an accredited investor, you'll have far more options here. For example, you could use PeerStreet to invest in individual loans or use EquityMultiple to invest in large commercial or residential properties. You can use FarmTogether to invest in tracts of farmland, a surprisingly good investment over the past 50 years.
Once you know if you are an accredited investor and you know the type of investment you want to make, you can quickly narrow down the possibilities and find the best investment for you.
How Much Are You Willing/Able To Invest?
Each platform will have specific requirements related to minimum investments. In some cases, the minimum can vary based on the specific investment that you choose.
Most of the platforms that allow investments from non-accredited investors have lower minimums in order to make the investments realistic for more people. But many of the platforms that are open only to accredited investors will have minimum investments in the $1,000 – $10,000 range.
If you see high minimum investments at a few platforms, don't be discouraged. Here are the minimums at some of the top platforms:
Do You Want To Reinvest Dividends?
Although we're talking about passive income, you could choose to reinvest. If you don't currently need the money, reinvesting will allow your investment to grow much faster and larger.
This is especially easy if you are using the portfolio approach. For example, Fundrise investors have a setting in the dashboard that allows you to easily control whether your dividends are paid out to you as cash or reinvested. You can set it to reinvest and then easily change it in the future whenever you want.
If you are investing in individual properties or projects, you probably won't have the option to reinvest automatically. Instead, you'll need to choose new investments to invest in.
Recommendations For Getting Started
If you're new to crowdfunding or real estate investing in general, the portfolio approach is definitely the easiest way to get started (it's also the option that is most accessible to non-accredited investors).
You'll need to choose the crowdfunding platform that you want to invest with, make sure you can meet the minimum investment, create your account, and fund it.
This is a long-term type of investment and you need to be aware that your investment is unlikely to be liquid. Be sure to check the details related to liquidity before you invest, but in general, this is not an appropriate investment if you might need the money within the next few years.
Invest In A Portfolio Of Properties
A few recommendations if you want to take the portfolio approach: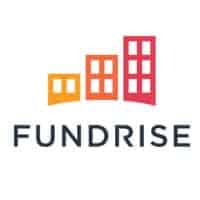 Fundrise – Fundrise is a great entry point to the world of real estate crowdfunding. It's open to all investors, has a relatively low minimum investment of $500 (for the Starter Portfolio – the Core Plans have a minimum investment of $1,000), and doesn't require you to vet any specific properties or projects.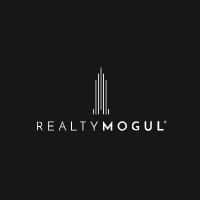 RealtyMogul – RealtyMogul offers a few different types of investments. Accredited investors are able to invest in individual properties, but they also offer public, non-traded REITs that are open to non-accredited investors.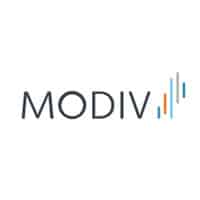 Modiv – Modiv also offers anyone the opportunity to invest in REITs, making it a quick and easy way to start.
Invest In Individual Properties
If you prefer to invest in individual properties, here are a few excellent options: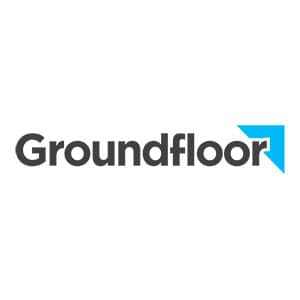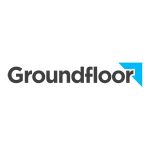 Groundfloor – As was mentioned earlier, Groundfloor is pretty much the only platform that allows non-accredited investors the option to invest in individual properties.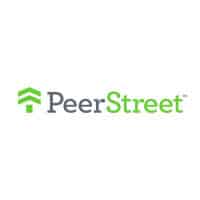 PeerStreet – PeerStreet is a marketplace where accredited investors can invest in private real estate loans. You can create an account and view the available investments.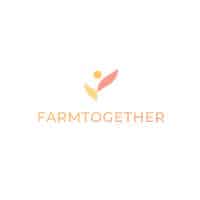 FarmTogether – is a crowdfunding platform that invests exclusively in farmland. Farmland has been one of the best and most reliable investments over the past 50 years. They shoot for an annualized investment return of between 8% and 15%.
Other Ways to Invest in Real Estate Passively
Although crowdfunding offers a great way to generate passive income from real estate, there are a few other options that offer many of the same benefits without the need to manage the property yourself.
Public REITs
Public REITs can either be traded or non-traded. Publically traded REITs are probably the most liquid of all real estate investments since they can be bought or sold at any time, however, the returns tend to be lower.
Public non-traded REITs meet the requirements of the SEC, but they are not traded on an exchange, which means they tend to be illiquid.
Some of the crowdfunding platforms that were mentioned in this article offer REITs, but you can also invest in REITs in many other ways. If you have an existing account with Vanguard or Fidelity, you can very easily start investing in REITs.
Mutual Funds and ETFs
While REITs invest in real estate, REIT ETFs invest in multiple REITs. There are also many mutual funds that focus on real estate. Like other mutual funds and ETFs, these investments offer liquidity, so you're not looked into a long-term investment.
| Crowdfunding Site | Fees | Account Minimum | Accredited Investor | Review |
| --- | --- | --- | --- | --- |
| * Groundfloor | None | $10 | No | Review |
| * DiversyFund | None | $500 | No | Review |
| * Fundrise | 1%/year | $500 | No | Review |
| * RealtyMogul | 0.30% - 0.50%/year | $5,000 | No | Review |
| * stREITwise | 3% up front fee, 2% annual management fee. | $1,000 | No | Review |
| * FarmTogether | Intake fee of between 0.5% and 1.0%. 1% annual management fee. | $10,000 | Yes | Review |
| CrowdStreet | None | $10,000 | Yes | Review |
| Yieldstreet | 1-4%/year | $2500 | No | |
| Equity Multiple | 0.5% service charge + 10% of all profits | $5,000 | Yes | Review |
| PeerStreet | 0.25% - 1.0% setup fee | $1,000 | Yes | Review |
| Sharestates | 0-2% setup fee | $1,000 | Yes | |
| Patch of Land | 0-3% of loan total | $1,000 | Yes | |
| Modiv | None | $1000 | Yes | Review |
| RealCrowd | None | $5,000 | Yes | |
| Cadre | Intake fee of between 1-3%. 1.5-2% annual management fee. | $25,000 | Yes | Review |