Whether you have high expenses, debt to pay off, or you're just a penny pincher, there are many ways you can save money.
You likely already do plenty of them like cook from scratch, shop with coupons, combine your errands while driving, compare prices, and keep your expenses lower than your income, etc.
However, there are plenty of more extreme ways to save money.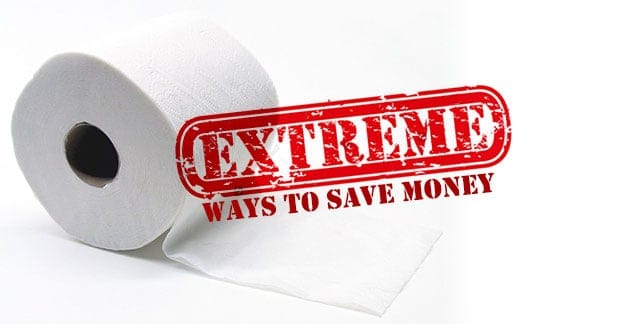 Eliminate Paper Products
There are several paper products that you can easily eliminate.
A good first place to start is eliminating paper napkins. Sew or buy your own cloth napkins to use instead.
Paper towel can be eliminated next, as well as paper plates, if you use them regularly. We do still buy paper towels, but the only thing we use it for is to blot our bacon of excess grease after cooking.
Cut And Dye Your Own Hair
I started going gray at 24, so I had many, many years where I colored my own hair at home with my husband's assistance. I grew my hair long and trimmed my own bangs every few weeks so I only needed to get a hair cut about twice a year.
I also cut my husband's hair. Considering a cut and color for a woman costs $60 and up and a man's cut costs about $15 and up, we saved a lot of money doing this.
When my hair got too resistance to dye, I just went au natural, and now I have salt and pepper hair.
Eliminate Some Personal Care Items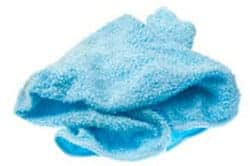 Depending on your level of squirm, there are many ways this can be implemented in your family. When you have babies, you may choose to use cloth diapers and wipes. Some women use menstrual cloth (and swear that it's much more comfortable than typical pads you buy at the store) or a menstrual cup.
Other families use family cloth, which is a nice way to say reusable toilet paper. They make wipes out of soft, flannel material and use those instead of toilet paper.
Many of these strategies are embraced not only by frugalistas, but also those who are concerned about the environment.
Live In A RV Or Tiny House
Imagine just for a minute how much you would save if you didn't have a monthly mortgage payment and if your utility payments were slashed by two-thirds. When you think of all the money you would save, you can see why some people choose to sell their homes and move into tiny houses or RVs.
This lifestyle is not for everyone, but if you can handle potentially cramped living quarters, you can save tens of thousands of dollars a year.
Dumpster Dive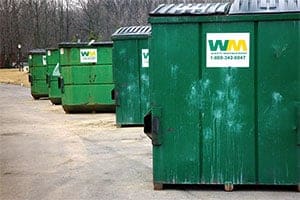 Broke college students have been known to bring home used furniture that they find at the curb, but there is another level to this—people who dumpster dive not only for furniture, but also for food, clothes, and whatever else they may find.
In our throwaway society, finding brand new items and other perfectly good items in the trash is fairly common. Dumpster divers set aside their embarrassment and reap the benefits of going through other people's (or businesses') garbage.
If you want to turn it into some side income, you can also make money by selling the things you find in the garbage.
Become Homesteaders
If you want to live a certain way and eat a certain way, you may consider becoming homesteaders and living off the land.
There are plenty of bloggers and YouTubers who document this lifestyle. One woman, due to health issues, had to eat gluten free and all organic. This led to an exorbitant grocery bill every month for her family of seven, so she and her husband decided to move to the country and become homesteaders.
Now, she farms, cans, gleans and routinely spends less than $200 a month on groceries.
While some of these extreme frugal strategies aren't for everyone, if you embrace them, they can save you thousands, even tens of thousands, of dollars.
Do you utilize any of these extreme frugal practices? If so, which ones? Which ones are too extreme for you?