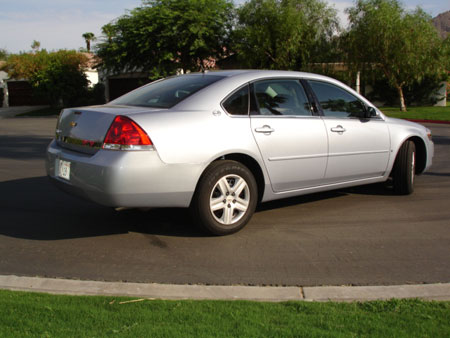 For the past couple of weeks my wife and I have been looking for a used car. My old car was getting up there in miles, and after having it for 5+ years I was ready for something different. Was it really time to get a new car, and was it a financially sound decision? Probably not.
If I had followed my own advice I probably would have kept stringing the car along, fixing any problems that came up and drive it until 200,000+ miles. I'm sure it could have made it that far. Having a car with no payments is a powerful thing, it allows you to take that money and do other things with it, like investing it for the future.
On the other hand, my wife wasn't comfortable with the car any longer, and she really wanted me to move on to something newer with more safety features. So I broke down and we compromised. We bought a used car with low miles, but still at a decent price. Plus, we had planned for this day, and had saved up enough money to pay for the car in cash.
We did a ton of research, and test drove a bunch of cars. After two weeks of searching for a new car we finally bought a 2006 Chevrolet Impala LT, silver in color with 30,000 miles on it. I've heard good things about this car, and I liked how it is a practical car for everyday use, but at the same time it's a little sporty. I was impressed enough with the overall package that we bought one on Saturday.
Used car shopping tips that we've learned
We learned a lot while looking for a used car. Some of the things we learned include:
Don't fall in love with a car before you buy – it'll make you an easy target for a quick sale. Remain non-committal until you've test driven the car, researched pricing, and maybe driven some competing models. You may change your mind! If you don't get the price you want, be willing to walk! (we walked on this purchase when they wouldn't take another $500 off the price. We called back later and they broke down and gave us $500 more on the trade.)
Don't tell the car dealer how you're paying (financing or cash) until you've actually negotiated a price. If you do they'll have the upper hand, and they'll often give you a better deal if financing because they know they'll make money on the back end.
Don't tell the dealer if you're going to trade in your old car until you've worked out a price. They may give you a different deal because they know you have a trade to work with. Get the best deal you can on the car first, and then get as much as you can for the trade. Don't do them together.
Do a ton of research online for the different makes and models you're interested in. If you don't, you may end up buying a car with a ton of maintenance problems and headaches, or end up paying more than you should. Research using sites like edmunds.com
You don't have to negotiate in person. Use an online used car shopping site like carsoup.com, cars.com or autotrader.com to search for and find a car you like. Try negotiating a price over the phone or by email before you even step on the lot – and do it with multiple dealers. We started the process this way, and chopped $500 off the price on the car we bought before even going to the dealer.
Links
Here are some more links related to cars, car maintenance and more that have been useful in the past couple of weeks.