*This article may contain affiliate links. Read our disclosure policy.
One of the topics I keep coming back to on Bible Money Matters is the idea of finding ways to cut your regular recurring expenses. One of the big ways that we've saved was by cutting our mobile phone costs and home phone costs.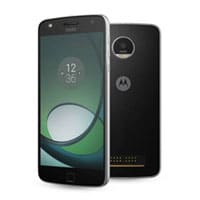 We cut our mobile phone bills substantially by moving to a no-contract cell phone provider several years ago. My wife and I both switched to Virgin Mobile pre-paid cell service. We've saved hundreds over the years by making the switch from our old traditional contract provider.
My wife has recently been complaining about how her old smartphone just isn't working very well anymore. The GPS never seems to work despite being on, it's always running out of storage and it's just too slow and old to run some of the newest apps.
Since she isn't on a contract I decided to see if we could find a better deal on a phone and plan than the one we're on with Virgin Mobile – a $35/month plan that gets her basically all she needs. One provider that keeps coming up when I research low cost no contract cell providers is Republic Wireless. They have plans as low as $15/month! Today I thought I'd do a quick post talking about Republic Wireless, who they are, what they have to offer and how you can use them to save.
Republic Wireless History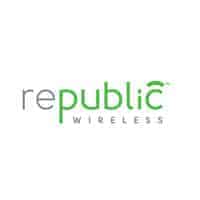 Republic Wireless is a wireless communications service provider and subsidiary of Bandwidth. Bandwidth is an internet and telephone service provider co-founded in 1999 by CEO David Morken in his spare bedroom. Morken is an avowed capitalist, but also is outspoken about his Christian faith, and he talks about how his Christian values help to inform the company's focus on integrity and service:
It's amazing when you can have an economic alignment with a service orientation and a service heart. You don't just tell the truth because it's going to have an economic benefit, you have to tell the truth when it's going to cause economic harm as well.
Bandwidth's expertise is in telephony and VOIP services, so a consumer focused VOIP cell service like Republic Wireless was a natural outgrowth of the company.
Republic Wireless was created in January of 2010 and first launched as a private beta service in November of 2011 with 2 available smartphones. A year later in 2012 they launched an open public beta. Finally in November of 2013 they came out of their beta testing period and began offering several calling plans ranging anywhere from $5/month to $40/month depending on the level of service you buy. As of September of 2017 they will have 8 smartphone options available to purchase on their store. They range from the high end Samsung Galaxy S7 Edge ($599) to the mid level Moto G4 ($179) all the way to the entry-level Moto E ($99).
Republic Wireless is an MVNO for the Sprint and T-Mobile networks depending on which plan you're on, so they'll have the same coverage as Sprint or T-Mobile. What sets them apart, however, is their new "Hybrid Calling" techonology that allows you to make phone calls over WiFi, or if WiFi isn't available, via the cell networks as normal phones do. You're even able to do mid-call handoff from calls started in WiFi, and pass it over to the cell networks with no call interruption.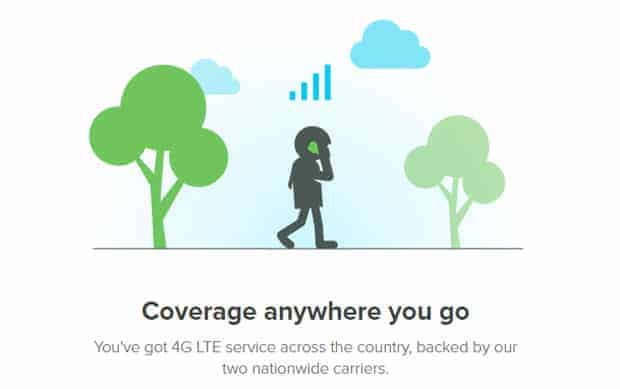 Republic's idea is to use WiFi data whenever possible to make cell service more affordable, since cellular data costs so much more to use. Here's how they describe their service.
Our mission at Republic Wireless is simple: to make enjoying the features of a smartphone more affordable and accessible for everyone. Through Hybrid Calling technology (that's WiFi + cellular), we're able to offer our customers remarkable mobile service plans at unheard of rates. You see, WiFi is cheap and plentiful while cellular (especially data) is more scarce and much more expensive. By relying on our members to use the cheap and plentiful WiFi wherever it's available, we're making great progress on our mission—delivering a mind blowing total cost of ownership that's leaving a lot of folks scratching their heads (happily!).
When the service first started I heard a lot of complaints about call quality, and problems handing off calls from WiFi to cell networks. Most of the more recent reviews I've read, however, have been much more positive about the quality of service.
Republic Wireless – How It Works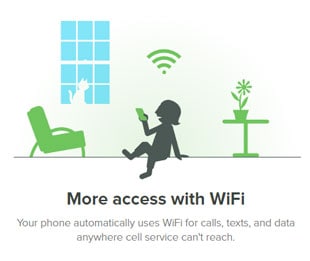 Making calls over WiFi is much more affordable for the wireless communications provider, so what Republic Wireless has created is a more affordable way to have cell service.
Their Hybrid Calling technology allows them to offer more affordable plans than many other providers just by giving WiFi calling priority over the cell calling. So if WiFi is available where you are, your call will be routed over the WiFi networks, and if it's not, then calls will go over the Sprint or T-Mobile cell network (or Verizon's network if Sprint is not available).
The more prevalent WiFi is where you typically go, the more likely you will be to choose one of their WiFi only plans, and save a ton of money!
What Phones Can I Get?
Currently there are 8 phones available for Republic Wireless, The Moto E4, Moto E4 Plus, Moto G5 plus, Huawei AScend 5W, Moto G4, Moto Z Play, Moto Z and Samsung Galaxy S7 Edge. Available phones are always subject to change, and often do. Go to the Republic Wireless site via the link below to see current options.
View Current Phones @ Republic Wireless
So what do you get with each of the phones?
Motorola Moto E4 – $99: This phone sports a 5″ HD display, with 16 GB of internal memory, 2 GB of RAM, 2800 mAh removable battery and a MicroSD slot.
Motorola Moto E4 Plus – $199: This phone has a 5.5″ HD display, with 32 GB of internal memory, 2 GB of RAM, 5000 mAh rapid charging battery and a MicroSD slot.
Motorola Moto G5 plus – $299: This phone has a 5.2″ HD display, with 32/64 GB of internal memory, 2/4 GB of RAM, 3000 mAh rapid charging battery and a MicroSD slot.
Huawei AScend 5W – $149: This phone has a 5.5″ HD display, with 16 GB of internal memory, 2 GB of RAM, 3000 mAh battery and a MicroSD slot.
Motorola Moto G4 – $179: This phone has a 5.5″ HD display, with 16/32 GB of internal memory, 2 GB of RAM, 3000 mAh Turbo Charge battery and a MicroSD slot.
Motorola Moto Z Play – $349: This phone has a 5.5″ AMOLED HD display, with 32 GB of internal memory, 3 GB of RAM, 3510 mAh 50 hr battery and a MicroSD slot expandable up to 200GB.
Motorola Moto Z – $499: This phone has a 5.5″ HD display, with 64 GB of internal memory, 4 GB of RAM, 2600 mAh battery and a MicroSD slot expandable up to 200GB.
Samsung Galaxy S7 Edge – $599: This phone has a 5.5″ Quad HD display, with 32 GB of internal memory, 4 GB of RAM, 3600 mAh 33 hr battery with wireless charging and a MicroSD slot expandable up to 200GB.
Here is an unboxing video of our older Moto X that we received a while back (which is no longer sold, but you can still find used).
When it comes down to it, all of their phones are going to be good phones, it just comes down to how much speed, memory and other bells and whistles that you want. The faster the processor, the more memory and better display, the more the phone will cost.
Available Monthly Plans
So what are the plans that are currently available on the Republic Wireless network?
Here are the new calling plans on the new Republic Wireless 3.0 plans: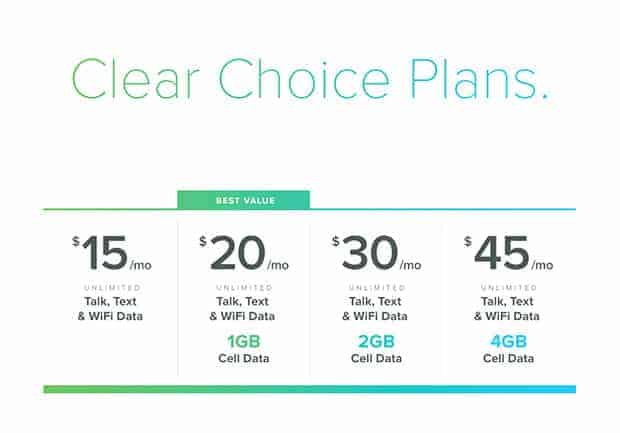 The plan that most people use is the unlimited talk & text + 1GB of LTE data for just $20.
It is an amazing deal, and $5 cheaper than their old Republic Wireless 2.0 1GB data plan!
They do have a bunch of other calling plans, however. The plans start at a $15/month for a plan with no data, all the way up to a $90/month 10GB plan:
$15 Unlimited Talk, Text, and WiFi Data
$20 Unlimited Talk, Text, and WiFi Data + 1GB of Cell Data
$30 Unlimited Talk, Text, and WiFi Data + 2GB of Cell Data
$45 Unlimited Talk, Text, and WiFi Data + 4GB of Cell Data
$60 Unlimited Talk, Text, and WiFi Data + 6GB of Cell Data
$90 Unlimited Talk, Text, and WiFi Data + 10GB of Cell Data
Depending on how much data you use in a typical month, or if you use data at all, the service can be extremely affordable. I know some people that don't really use data that go with the $15/month plan, while others like me who use a small amount of data can go with the $20/month plan.
Switch Your Plan Up To 2X Per Month At No Extra Charge
One nice feature that Republic Wireless offers is the ability to switch your monthly plan up to twice per month. This will come in handy, for example, if you're traveling one month and want to have more 4G LTE data access available on your phone.
So let's say you're on the $15/month plan with no cell data, and you want to switch your plan (right from your phone if you want!) to the $30/month 2GB data plan while you travel. You can switch it while you're traveling, and then when you come back switch it back to the more affordable plan again.
How is it charged? You'll pay the daily rate for each plan, for the days that you use it. So for the $15 plan you'd pay about $.50 a day, while the $30/month plan would be about $1 a day. Just figure out how many days of the month on each plan you used and you'll figure out what your charges for that month will be. Piece of cake, and a great way to save!
Check Out Plans @ Republic Wireless
Pros & Cons
What are the pros and cons of cell service with Republic Wireless? Here are a few:
Pros
Low cost – affordable: Depending on your needs your service will be anywhere from $15-$45/month. Much cheaper than the average $96/month phone bill (according to J.D. Power).
Ability to switch plans up to 2x per month: If you want to switch your plan with Republic, for example, if you're traveling and want to have 4G data access, you can do that up to 2x per month. So you can be on the $5 plan, and switch to the $40/month plan for the month – and then switch back.
Good phones available: The Samsung Galaxy S7 has received rave reviews and by all accounts it's a great phone. The other phones that are available are good mid and entry level smartphones as well.
Roaming on other networks available: If you don't have a T-Mobile tower in your area, the service will roam on another network for voice calls at no added cost.
Make calls on WiFi – even in your basement!: If you typically can't make cell phone calls in your basement, or at your job – as long as you've got a WiFi signal you can now make calls!
Unlimited talk, text, data: All of the plans will give you unlimited talk, text and data if you're on WiFi. You can also get unlimited talk and text via cell networks on the $15-45/month plans. No worries about going over your minutes or text limit!
Make international calls, as long as you have good WiFi: I remember paying through the nose for calling cards when my family took a cruise a few years back. Now, as long as you have WiFi you can make calls to the U.S., even if you're overseas.
Port your existing number: You can port your existing phone number to the service as long as it's compatible. Be sure to check beforehand, I did and my number is available to port.
30 day trial: You can try the phone for a no risk 30 day trial. Just be sure to read the caveats (like not opening accessories if you're not sure you want to keep the phone, and that you'll have to pay a $10 shipping charge).
Cons
Limited phone choices: There are currently only a limited number of phones you can buy on the Republic Wireless site. They are all great phones, but if you want something different like an iPhone for an example, you're out of luck. Thankfully they do have some "bring your own phone" options as well.
Occasional phone service hiccups in WiFi/cell handoffs: Some people have noticed hiccups when moving from a WiFi connection to cell connection. This seems to have improved, however, and most people don't have issues with this.

No short code support

: As of this writing there is no support for short code messaging – in other words sending messages to 4-6 digit numbers services. (Example: text 32456 for a listing of movies) This is being changed however, and they anticipate support for short codes to be added soon. UPDATE: Republic Wireless announced on October 10th, 2014 that there is now support for short codes. One more thing to scratch off the cons list!
Overall Republic Wireless is a great non contract cell service option. It ends up being cheaper than most of the other services that I've looked into, and if you have good WiFi coverage like I do, it can be considerably cheaper. I'd definitely recommend checking it out if you're looking to cut an out of control cell phone bill.
Are you using Republic Wireless? How has the service worked for you? How much are you saving?
Find out more about the service and sign up via the link below.
More Details About Republic Wireless
| Moble Virtual Network Operator (MVNO) | Mobile Network | Minimum Plan Price | Free Tethering | Review |
| --- | --- | --- | --- | --- |
| Gen Mobile | Sprint | $5 (Unlimited Text - No Talk, No Data) $10 (300 Min Talk & Unlimited Text - 1GB Data) Discounts if prepaid for 3 months. | Yes | Review |
| Tello | Sprint | $5 (100 Min Talk & Unlimited Text - No Data) | Yes | Review |
| Twigby | Sprint, Verizon Wireless | $9 (300 Min Talk & Unlimited Text - No Data) | Yes | Review |
| Ting | Sprint, T-Mobile | $9 (100 Min Talk & No Text - No Data) | Yes | Review |
| Red Pocket Mobile | Verizon Wireless, AT&T, T-Mobile US, Sprint | $10 (500 Min Talk & 500 Text - 500 MB Data) | Yes | |
| Republic Wireless | Sprint, T-Mobile | $15 (Unlimited Talk & Text - No Data) | Yes | Review |
| Mint Mobile | T-Mobile | $15 (Unlimited Talk & Text - 3GB Data) If prepaid for 1 year. Prepay in 3,6, 12 month increments. Buy 3 Months, Get 3 Free) | Yes | Review |
| Unreal Mobile | AT&T | $15 (Unlimited Talk & Text - 3GB Data). Prepay in 3,6, 12 month increments. | Yes | Review |
| TracFone | Verizon Wireless, AT&T, T-Mobile US, Sprint, U.S. Cellular | $15 (200 Min Talk & 500 Text - 500 MB Data) If put on auto-renew save 5%. | No | |
| Google FI | T-Mobile, Sprint, U.S. Cellular | $20 (Unlimited Talk & Text - No Data) | Yes | |
| Total Wireless | Verizon Wireless | $23.70 (Unlimited Talk & Text - No Data) $25 without auto-pay. | Yes | |
| Cricket Wireless | AT&T | $25 (Unlimited Talk & Text - No Data) | No | |
| Boost | Sprint | $35 (Unlimited Talk & Text - 3GB Data) | No | |
| Straight Talk Wireless | AT&T, T-Mobile, Sprint, Verizon | $35 (Unlimited Talk & Text - 2GB Data) | No | |
| Visible | Verizon | $40 (Unlimited Talk & Text - Unlimited Data) | Yes | Review |