*This article may contain affiliate links. Read our disclosure policy.
If you go through the archive here at Bible Money Matters you'll find I've written quite a few articles exploring ways to cut your mobile phone costs.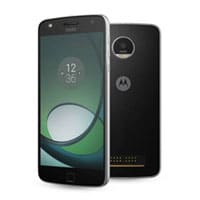 We cut our mobile phone bills substantially by moving to a no-contract cell phone provider years ago. We've looked at several prepaid mobile providers including Virgin Mobile, FreedomPop, Google Fi, Tello and our current favorite, Republic Wireless.
The average mobile user with one of the big four mobile providers will pay around $90/month for their service, $111 if you're an iPhone user. What do we pay? Our monthly bill with Republic comes out to about$40/month for two phones, each with 1GB of data. That's significantly cheaper!
We've been happy customers of Republic for several years now, and this past month my Motorola Moto X phone that I bought a while back ended up biting the dust. I loved the phone while I had it, but apparently it had been dropped one too many times. It just wouldn't boot up one day. Time to find a new phone.
The folks at Republic Wireless have always been kind to me, especially after I met them in person at FinCon, and after talking with one of their representatives they stepped up to the plate and gave me a large discount on one of their newer phones so that I could review it for this site.
Today we'll be unboxing and doing and review of my new phone, the Lenovo Motorola Moto Z Play from Republic Wireless.
Check Out The Moto Z Play @ Republic Wireless
Who Is Republic Wireless?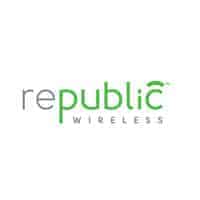 Republic Wireless first launched in November of 2011 as a private beta mobile service, with only 2 available smartphones. Through the intervening years their service improved, they opened a public beta, and finally in 2013 the service went fully public with calling plans ranging from $5-$40/month. As of October of 2017 they now have 7-8 smartphone options available to purchase on their store, and calling plans starting at $15/month up to $45/month or more if you need more data.
Republic Wireless is a Mobile Virtual Network Operator (MVNO) for the Sprint and T-Mobile networks depending on which plan you're on, so they'll have the same coverage as Sprint or T-Mobile.
One thing that Republic Wireless was a pioneer of was their"Hybrid Calling" techonology that allows you to make phone calls over WiFi, or if WiFi isn't available, via the cell networks as normal phones do. You're even able to do mid-call handoff from calls started in WiFi, and pass it over to the cell networks with no call interruption. A lot of traditional providers and services like Google Fi have started their own versions of this technology as well, but Republic is still ahead of the curve when it comes to this money saving technology.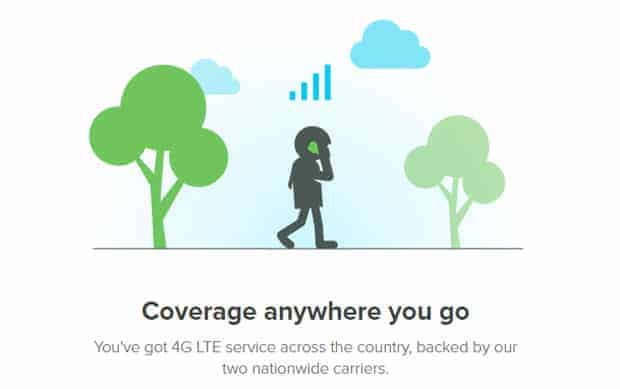 What Phones Are Available?
When I was looking for a new phone, there were 8 phones available on the Republic Wireless site. They also have options to bring your own unlocked phone if you have one.
Motorola Moto E4 – $99: This phone sports a 5″ HD display, with 16 GB of internal memory, 2 GB of RAM, 2800 mAh removable battery and a MicroSD slot.
Motorola Moto E4 Plus – $199: This phone has a 5.5″ HD display, with 32 GB of internal memory, 2 GB of RAM, 5000 mAh rapid charging battery and a MicroSD slot.
Motorola Moto G5 plus – $299: This phone has a 5.2″ HD display, with 32/64 GB of internal memory, 2/4 GB of RAM, 3000 mAh rapid charging battery and a MicroSD slot.
Huawei AScend 5W – $149: This phone has a 5.5″ HD display, with 16 GB of internal memory, 2 GB of RAM, 3000 mAh battery and a MicroSD slot.
Motorola Moto G4 – $179: This phone has a 5.5″ HD display, with 16/32 GB of internal memory, 2 GB of RAM, 3000 mAh Turbo Charge battery and a MicroSD slot.
Motorola Moto Z Play – $399: This phone has a 5.5″ AMOLED HD display, with 32 GB of internal memory, 3 GB of RAM, 3510 mAh 50 hr battery and a MicroSD slot expandable up to 200GB.
Motorola Moto Z – $499: This phone has a 5.5″ HD display, with 64 GB of internal memory, 4 GB of RAM, 2600 mAh battery and a MicroSD slot expandable up to 200GB.
Samsung Galaxy S7 Edge – $599: This phone has a 5.5″ Quad HD display, with 32 GB of internal memory, 4 GB of RAM, 3600 mAh 33 hr battery with wireless charging and a MicroSD slot expandable up to 200GB.
As you can see there are phones available for just about every need and every budget.
The phone I chose, the Moto Z Play, was right in the middle of the list, at $399.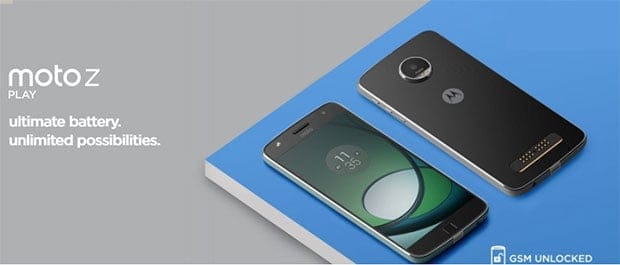 When I purchased the phone it also had a promotion for a free JBL speaker attachment for the phone, so I was able to get that as well.
View Current Phones @ Republic Wireless
Lenovo Motorola Moto Z Play
When I was looking at which phone to purchase, at first I considered getting the Motorola Moto G5 Plus. My wife has that phone, and she absolutely loves it. The phone has a beautiful screen, ample memory, and even has a MicroSD slot. The thing I loved most about it was it's large 3000mAh battery. My wife's phone never seems to need a charge, while my old phone's 2300 mAh battery needed to be charged throughout the day if I didn't want it to die.
The only thing that kept me from buying the G5 Plus was the fact that it didn't have NFC, which I need because I'm constantly using Android Pay's NFC "tap to pay" at local stores using my phone.
I looked at the next highest priced phone in the list instead, the Motorola Moto Z Play.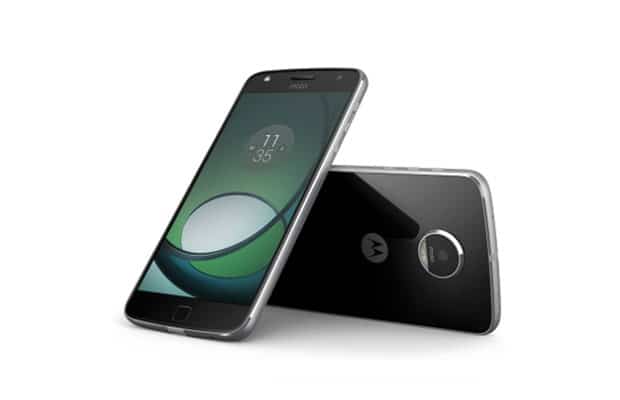 The phone is part of the Moto phone lineup with it's simple stock version of Android. It has all the good stuff of the Android operating system, without all the bloatware that so many phones have.
The phone also has some awesome specs. It has the NFC chip that I need for Android Pay, but it also has a 5.5″ screen, 32GB of memory, 3GB of RAM and a humongous 3510 mAh 50 hour battery. Since i wanted better battery life with my new phone, I knew this huge battery would give me what I wanted.
Moto Z Play Specs & Features
Here's a look at the full specs for the Moto Z Play.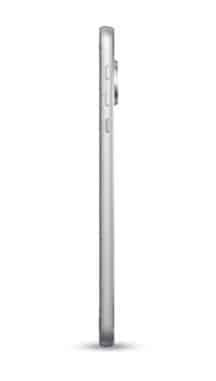 Moto Z Play Specs
Android™ 6.0.1 Marshmallow®
4G LTE
3510 mAh battery. Mixed usage up to 50 hours
Moto Mods connector
5.5 inch FHD (1080×1920) AMOLED
Corning® Gorilla® Glass 3
3 GB RAM
32GB internal memory
MicroSD slot supports up to 200GB expandable memory
Qualcomm® Snapdragon™ 625 Processor Speed: 2.0Ghz Octa Core
Graphics Processor: Adreno 506
Bluetooth® Technology: Version 4.2
NFC
Networks: WiFi – 802.11a/g/b/n Dual Band (2.4Ghz + 5Ghz) + MIMO
Cellular GSM
Rear-Facing Camera: 16 MP Tap-to-Focus Camera. f/2.0 aperture. 720p HD video 120 fps, 1080p HD video 30 fps, 4K HD video 30 fps, Slow Motion video.
Front Facing Camera: 5 MP Wide-Angle lens, 1.4um pixel for better low light, Auto night mode.
USB Type C with TurboCharging – Get up to 9 hours of power in just 15 min of charging.
Some of the things that I was most happy to see include the huge 2 day battery, 3GB of memory, and a MicroSD slot so you can expand the storage if you want to bring some movies on the go with you, or take a bunch of video. My old phone was always running out of space and didn't have expandable storage, and after a while I found it extremely annoying.
It also has a great camera on this phone, taking some awesome photos and video. I've actually started using this phone for some of my blog videos.
Finally, this phone has the cool Moto Mods feature that you can use to add on to the phone. They have mods that you can attach to the phone to make it a high end camera, to give it a nice speaker for watching movies or listening to music, or even a mod that turns your phone into a projector!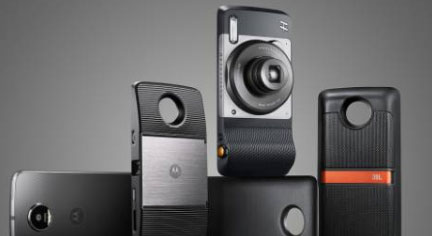 I was able to get the JBL speaker mod for free with my phone due to a promotion Republic was running, and it has come in handy for watching TV news while I get ready for work, or for playing music while I'm working in my office.
Unboxing The Moto Z Play
So let's take a look at the Moto Z Play phone up close as I was unboxing it a few weeks back.
The phone arrived in the standard Republic green box. When opening the outer box you are met with the trendy looking Motorola Z Play packaging.
Inside the box you'll find:
Moto Z Play Edition phone.
Motorola 15W 1 piece Turbocharge™ Wall Charger.
Quick Start Guide.
Moto gray bamboo style shell
SIM card removal tool
The phone looks beautiful, with it's minimal Gorilla Glass front with "moto" text at the top. The bottom has the fingerprint reader that allows you to turn off the phone, or serve as a security lock for the device or apps. The gray bamboo backplate snaps onto the back of the phone to cover the Moto Mod connectors, and looks stylish. All in all, the phone is one of the nicest looking ones I've ever owned.
The phone is pretty large, with a 5.5″ screen, but for a big guy like me with big hands, it fits my hand just right. Those with smaller hands might think it's a bit big.
Here's a few photos of the phone: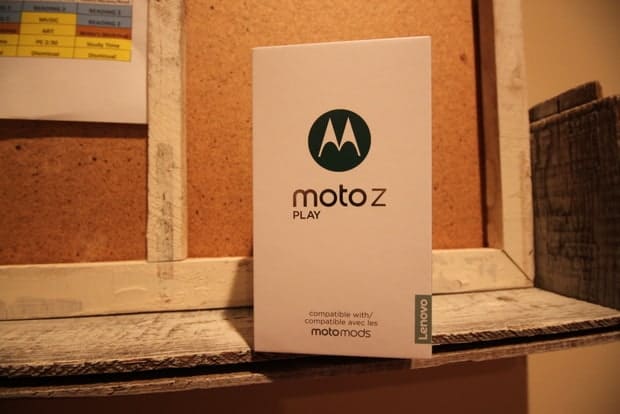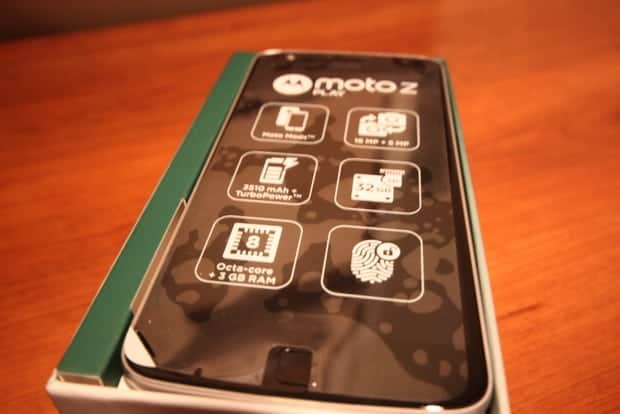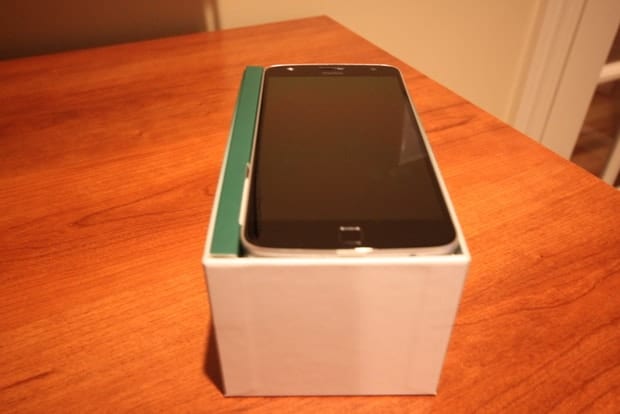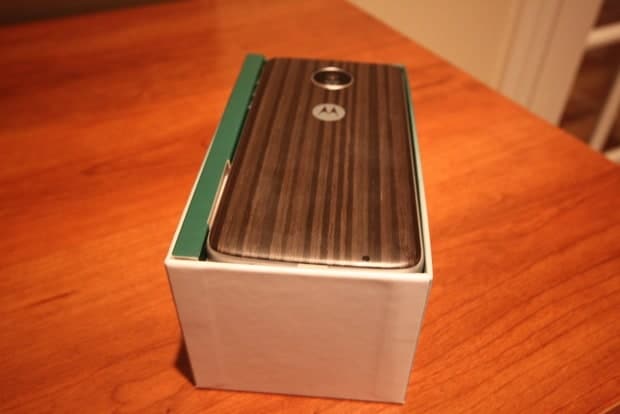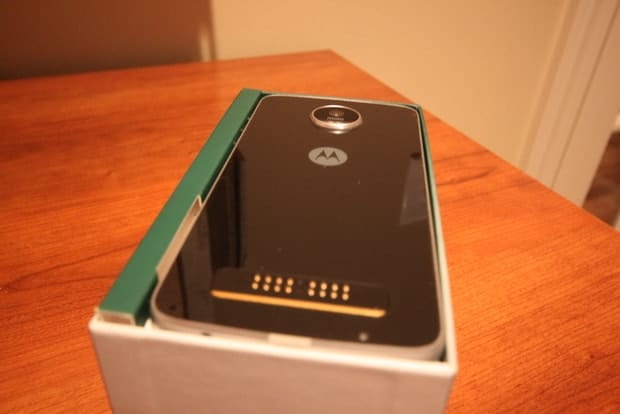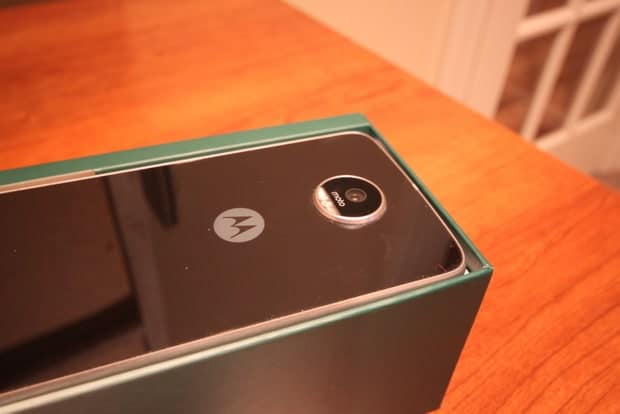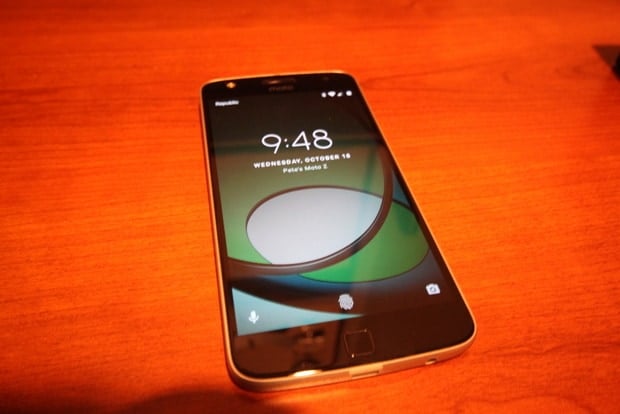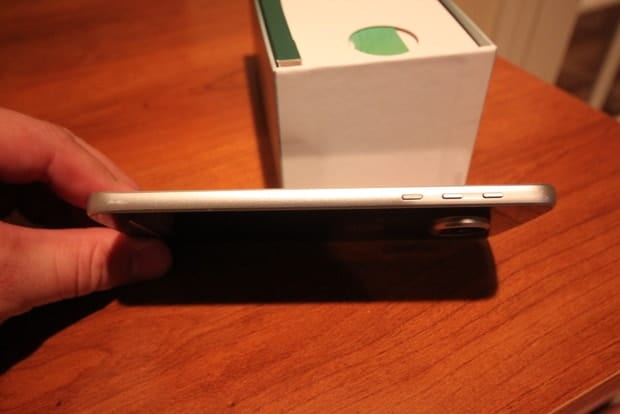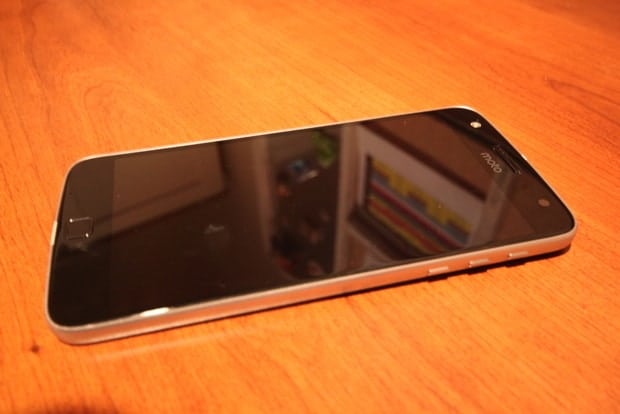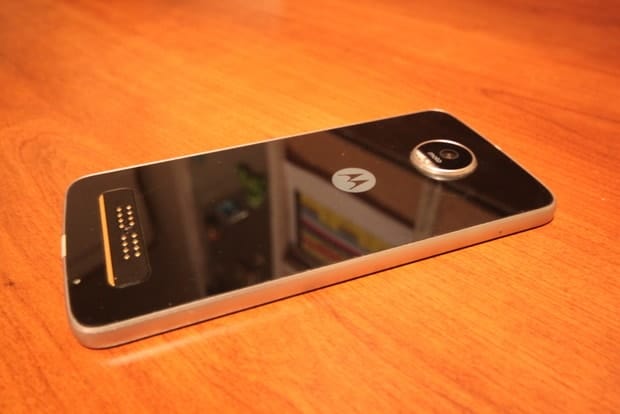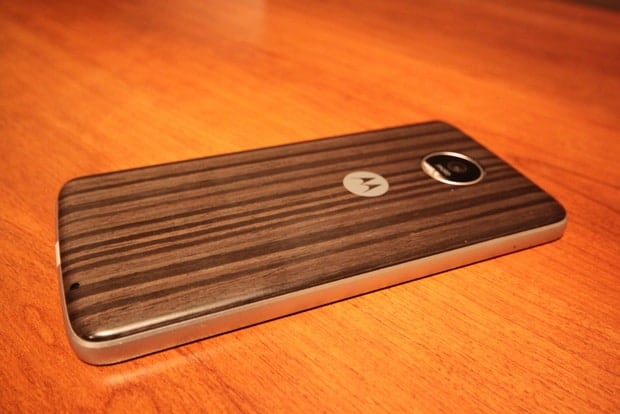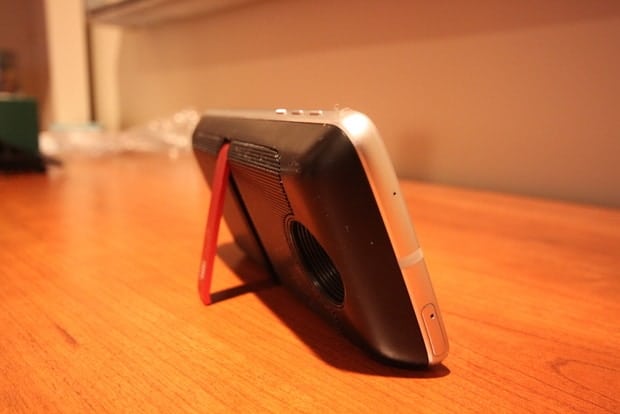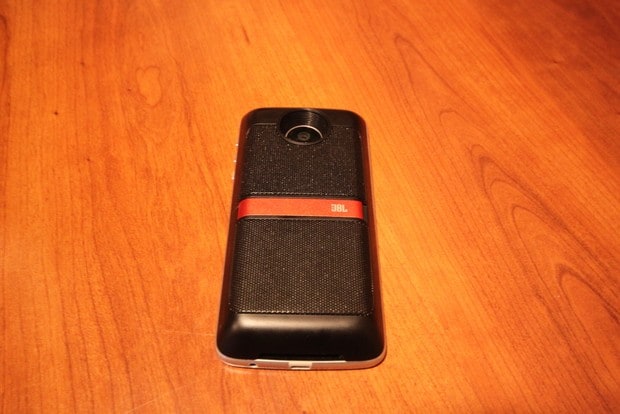 Available Monthly Plans
So what are the plans that are currently available on the Republic Wireless network?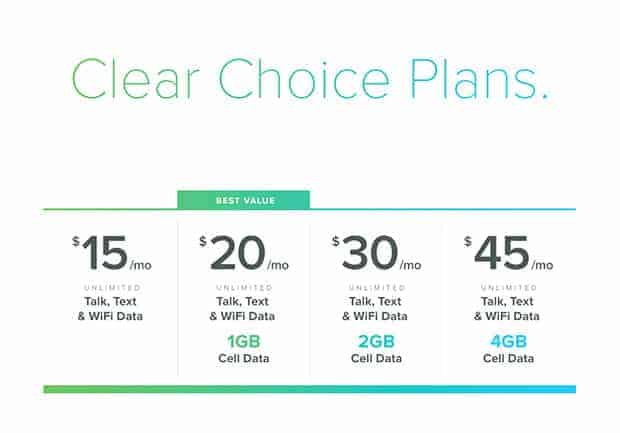 The plan that most people use, including me, is the unlimited talk & text + 1GB of LTE data for just $20. It's $5 cheaper than the old Republic Wireless 2.0 1GB data plan! I'll take a price drop any day!
They do have other calling plans as well. The plans start at a $15/month for a plan with no data, all the way up to a $90/month 10GB plan:
$15 Unlimited Talk, Text, and WiFi Data
$20 Unlimited Talk, Text, and WiFi Data + 1GB of Cell Data
$30 Unlimited Talk, Text, and WiFi Data + 2GB of Cell Data
$45 Unlimited Talk, Text, and WiFi Data + 4GB of Cell Data
$60 Unlimited Talk, Text, and WiFi Data + 6GB of Cell Data
$90 Unlimited Talk, Text, and WiFi Data + 10GB of Cell Data
Depending on how much you depend on having mobile data, your plan can be either extremely affordable (with no data), or very affordable if you opt for one of their plans with data. Even as a heavy user of data in most cases their cost is cheaper than other carriers.
Check Out Plans @ Republic Wireless
Moto Z Play – 1 Month Later
So I've been using the phone for about a month now, and in that time I've come to love this device. It is officially my favorite phone I've ever used.
The battery life is nothing short of amazing. There have been times where I haven't charged the phone for over 2 days, and it still has a decent charge. While I don't usually go that long without charging, if I needed to I'm sure I could go a day or two without plugging in, and that's reassuring.
I've had a couple of times in the recent months where I had to go to the hospital with my wife for more than a day, and had my phone battery die. It's frustrating not being able to stay in contact with people when that happens. With the new phone that won't likely be as much of an issue.
The phone also performs very well in almost every scenario I've given it. It runs all my apps without any issues. Everything from games to video streaming to financial apps all run great on this phone. While the phone has 3GB of memory, and a lot of the new high end ones have 4GB or more, I've found that this phone has more than enough power for just about any user. Everything runs fast, with no hiccups.
As far as how the phone works on the Republic Wireless service, it has been flawless for the past month. I've had no call quality issues, or dropped calls. The only issue I had one time was when I wasn't able to get mobile data to work. I rebooted the phone and the data started working fine. I'm sure it was just a hiccup as I haven't had any other issues since.
A Great Phone, And A Great Service
I'm a long time user of Republic Wireless, having signed up for the service 3-4 years ago now. I've used 2 different phones on the service, and never had anything but positive things to say. They're low cost, but the service is anything but low budget.
My third phone, the Moto Z Play, is a step above my two previous phones. It has a superior battery life, faster processor, better camera and more memory. It also gives you the flexibility to add on a variety of "Moto Mods" accessories that can add even more functionality to your phone.
If you're looking for a new mobile provider that will save you money, but you don't want to sacrifice on the performance or features of your phone, I'd highly recommend checking out the Motorola Moto Z Play via Republic Wireless. I'm glad I did.
Find out more about the service and phone via the link below.
More About Moto Z Play & Republic Wireless
| Moble Virtual Network Operator (MVNO) | Mobile Network | Minimum Plan Price | Free Tethering | Review |
| --- | --- | --- | --- | --- |
| Gen Mobile | Sprint | $5 (Unlimited Text - No Talk, No Data) $10 (300 Min Talk & Unlimited Text - 1GB Data) Discounts if prepaid for 3 months. | Yes | Review |
| Tello | Sprint | $5 (100 Min Talk & Unlimited Text - No Data) | Yes | Review |
| Twigby | Sprint, Verizon Wireless | $9 (300 Min Talk & Unlimited Text - No Data) | Yes | Review |
| Ting | Sprint, T-Mobile | $9 (100 Min Talk & No Text - No Data) | Yes | Review |
| Red Pocket Mobile | Verizon Wireless, AT&T, T-Mobile US, Sprint | $10 (500 Min Talk & 500 Text - 500 MB Data) | Yes | |
| Republic Wireless | Sprint, T-Mobile | $15 (Unlimited Talk & Text - No Data) | Yes | Review |
| Mint Mobile | T-Mobile | $15 (Unlimited Talk & Text - 3GB Data) If prepaid for 1 year. Prepay in 3,6, 12 month increments. Buy 3 Months, Get 3 Free) | Yes | Review |
| Unreal Mobile | AT&T | $15 (Unlimited Talk & Text - 3GB Data). Prepay in 3,6, 12 month increments. | Yes | Review |
| TracFone | Verizon Wireless, AT&T, T-Mobile US, Sprint, U.S. Cellular | $15 (200 Min Talk & 500 Text - 500 MB Data) If put on auto-renew save 5%. | No | |
| Google FI | T-Mobile, Sprint, U.S. Cellular | $20 (Unlimited Talk & Text - No Data) | Yes | |
| Total Wireless | Verizon Wireless | $23.70 (Unlimited Talk & Text - No Data) $25 without auto-pay. | Yes | |
| Cricket Wireless | AT&T | $25 (Unlimited Talk & Text - No Data) | No | |
| Boost | Sprint | $35 (Unlimited Talk & Text - 3GB Data) | No | |
| Straight Talk Wireless | AT&T, T-Mobile, Sprint, Verizon | $35 (Unlimited Talk & Text - 2GB Data) | No | |
| Visible | Verizon | $40 (Unlimited Talk & Text - Unlimited Data) | Yes | Review |