I'm always looking for ways that my family can save on our regular monthly expenses, and in the past one of our larger monthly costs was for our cell phone bill.
According to the stats, we weren't alone. Research by Cowen and Company shows that if you're with one of the 4 major cell companies, you're likely paying in excess of $120/month or more!
The average Verizon monthly bill comes in at $148, a number that takes into account family plans, taxes and fees. That's slightly more than both Sprint ($144) and AT&T ($141). T-Mobile customers enjoy the lowest bills, with an average monthly charge of just $120. The Cohen study looked at the monthly bills of 1,876 U.S. mobile subscribers in the fourth quarter of 2013.
So even if you're with the lowest cost provider of post-paid plans, (T-Mobile) on average you're likely still going to be paying in excess of $120/month! We've never paid that much for our cell phones, and the thought of doing so makes me a bit ill.
Instead we've been on the no-contract cell phone bandwagon for years now, starting with Sprint MVNO, Virgin Mobile. While we've been generally very happy with the service at Virgin, we knew we could save even more. Enter Republic Wireless.
Another Way To Save Pre-Paid WiFi Calling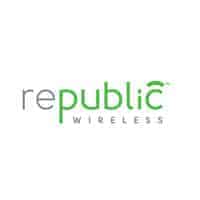 I first heard of Republic Wireless last year, and received glowing reviews from a few people about their service. It wasn't until a few months ago that I seriously started considering them, however.
I started hearing more about Republic after they were a sponsor at FinCon Expo in New Orleans. Despite the fact that I had missed the conference I decided to reach out to their marketing team to hear more about their offerings. They were very accommodating, and after I wrote a quick review of their service and decided to actually try it out, they agreed to send me a phone to test out their Hybrid WiFi/Cell calling plan.
The cost for the service we'll be using with Republic during our test is even lower than our pre-paid service with Virgin. It is only $25/month for unlimited talk, text and 3G data. It is $35/month for the lowest plan we had with Virgin that gave us unlimited talk, text and 250MB of mobile data.
If we end up liking the service, we'll likely buy another phone for me to use, and I'll probably use the $10/month plan with unlimited WiFi calling and unlimited talk and text. Granted, I won't have any mobile data, but I have a mobile hotspot with FreedomPop that gives me 1GB of free mobile data every month, so it won't be an issue.
Why Is Republic Wireless So Much Cheaper?
So what makes Republic Wireless different from other providers, and why are they so much cheaper than the big 4 cell phone companies?
Republic is able to make cell phone service cheaper through the use of their Hybrid Calling technology that harnesses ever prevalent WiFi connections to make cheaper cell phone calls. Your calls go out over WiFi, and if you move out of range of a WiFi connection, it will switch your call over to the more expensive cell networks using their call handoff technology.
It's a perfect marriage of frugality and reliable cell service!
Republic isn't the only one taking advantage of VOIP calls via WiFi or data networks, in fact another service provider that I use, FreedomPop, also does phone calls over WiFi and data networks. The difference is that Republic allows you to make calls using the cell network as well, making them even more reliable and convenient – even if you don't have a strong 4G data connection.
Unboxing The Motorola Moto X
The phone that we just received via FedEx is the $299 Motorola Moto X, an extremely well reviewed phone that was probably one of the hottest phones of the year last year. In other words you're not getting a 3-4 year old phone that's going to lack in speed or memory. It's a brand new phone that will have all the latest features and one of the latest versions of Android.
The Moto X has received a ton of awards. They include:
Red Dot design award
Engadget's smartphone of the year (2013)
Popular Science phone of the year (2013)
LAPTOP's Game Changer Award (2013)
Here's a quick look as I unboxed the phone at the end of last week:
So what comes in the box?
When you order your phone via the Republic Wireless site you'll receive your phone within a few days wrapped in a green box that says "Welcome" on the side. When you open the top you'll see the URL for "get started" instructions, and a nice white box for your new Moto X that will include the following items:
Moto X Smartphone
USB charge and sync cable
USB wall charger (With 2 USB ports!)
Motorola SIM card removal tool
Quick start guides
Here are a few photos I took of the phone during the unboxing (find the whole set in higher resolution here):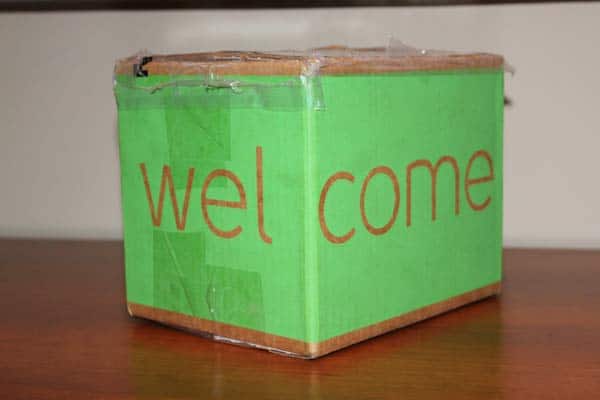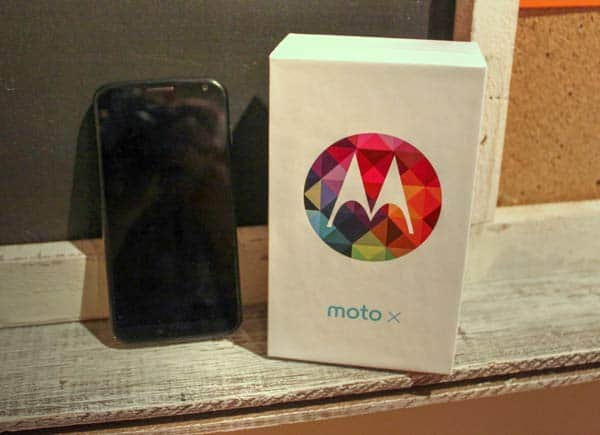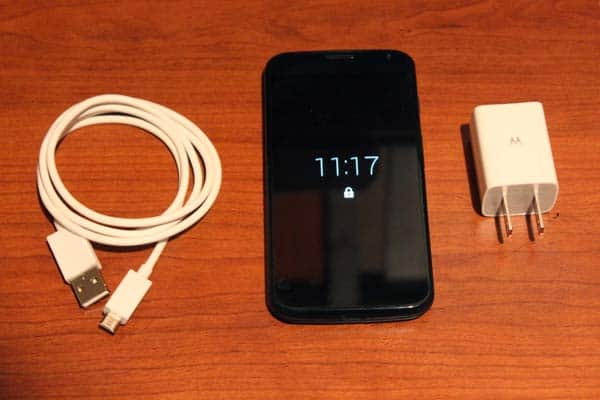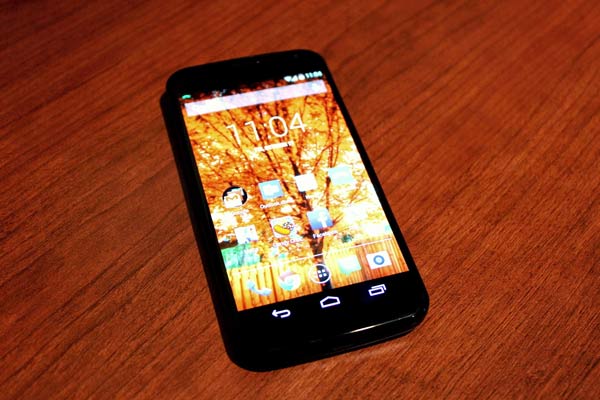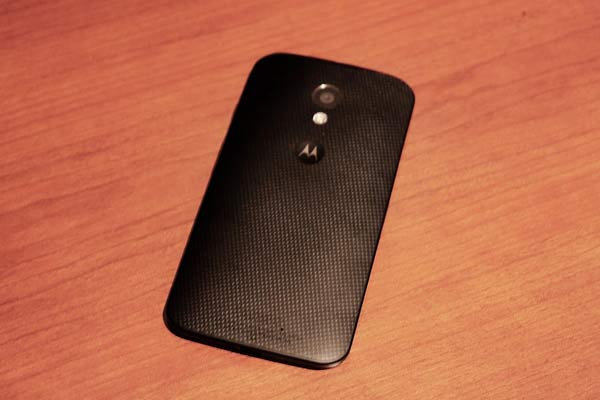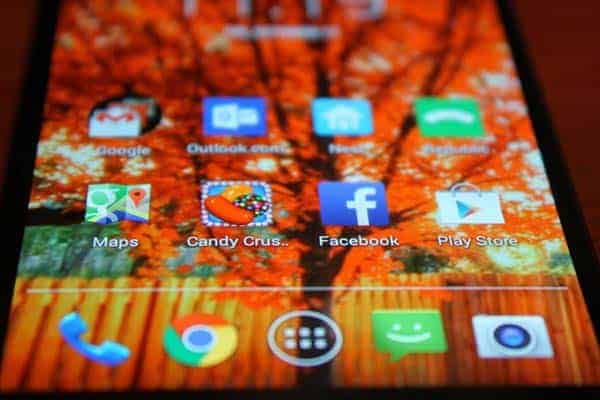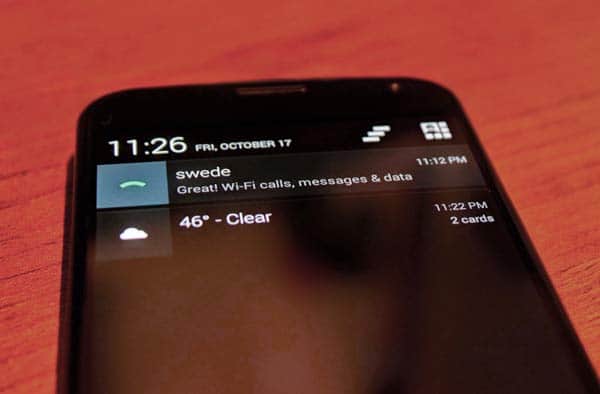 Here are a few Moto X stats from the Republic Wireless site for the tech heads: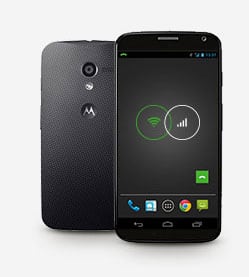 Android 4.4.2 (Kit Kat)
3G/4G LTE capable
2200 mAh battery. Mixed usage up to 24 hours
4.7 Super AMOLED screen at 1280×720 resolution
2 GB RAM
16GB internal memory
Qualcomm Snapdragon S4 Pro (1.7GHz Dual-Core Krait CPU
Bluetooth® Technology: 4.0 LE + EDR
Networks: CDMA/EVDO Rev. A (CDMA model only)—4G LTE
Rear-Facing Camera: 10MP
Front Facing Camera: 2MP 1080p HD video
The phone is an extremely popular one, and I can see why. It's got a beautiful finish, feels great in your hand and the performance never really shows any lag in my tests. It's able to run all of the apps I typically run, including many of the more processor intensive games that have issues on my older smartphone. In short, it's a great phone!
Available Phone Plans For The Moto X
What plans are available for the Moto X, the phone that we received? The cheapest plan is the $5/month WiFi plan only, which means you can only make calls/etc when you're on a WiFi network. It goes up from there all the way to the $40/month plan with unlimited talk, text, data and 3G/4G LTE data.
UPDATE: Republic calling plans have been updated. Check out the updated Republic Refund Calling Plans here.
Here are all of the available plans for the Moto X.
$5/month WiFi only plan:
$10/month WiFi + Cell (talk & text only) plan:
$25/month WiFi + Cell (talk, text and 3G data) plan:
$40/month WiFi + Cell (talk, text, 3G and 4G data) plan: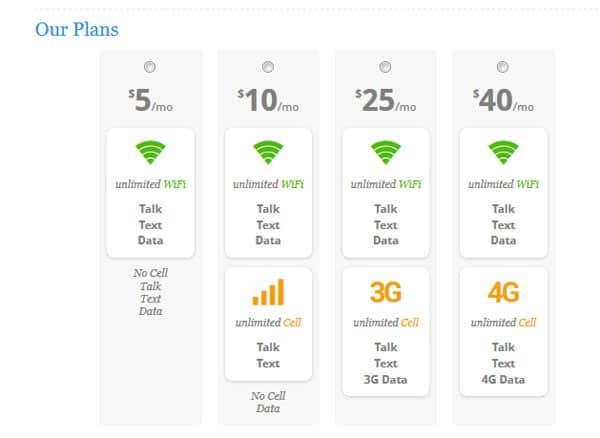 Republic Wireless currently has 3 phones available, the Moto X, the Moto G and the Moto E. The Moto X is the only phone with 4G LTE capability, so it is the only one that has the $40/month plan available. So if you need 4G data, the Moto X is the one you'll need to buy.
Plan Switching Makes Service Even More Convenient
At our house we're using the $25/month plan that has unlimited 3G data. I can see, however, wanting to upgrade our plan to the 4G LTE data plan while we're away on a trip. With Republic Wireless switching your plan to an upgraded plan is super easy, and can be done up to twice per month.
All you have to do is login to your account on your phone, or on their website, and choose a different plan. If you're gone for two weeks, you can have the upgraded plan while you're gone, and then downgrade when you return. Then you'll be charged a pro-rated daily rate for the days you were on each plan. Piece of a cake, and a great way to save on your plan – upgrading and downgrading as needed!
Cool Features Of The Moto X
The Moto X does have some pretty cool features that are available only on this phone:
Touchless Control: Just say, "OK Google Now" and then give your Moto X a command. You can set an alarm, get directions or find out the weather, without lifting a finger. Also has Google Now, which other phones have, but doesn't always necessitate you actually picking up the phone. Very cool.
Active Display and notifications: The phone can give you notifications on the lock screen that will help you save battery since you don't have to turn on the device to view them. It only uses pixels that are necessary to show the notification, and no more. You can set which apps can give notifications there, and in the end save quite a bit of battery during the day. Just press the lock screen and see the notification. Done.
Motorola Connect: You can can check recent calls and text messages (and send new messages) from your desktop computer in the Chrome browser. Very cool if you don't necessarily want to pick up your phone and be disturbed. You can still see who is calling or texting you, and respond if you choose.
Twist your wrist to launch the camera: This seemed kind of gimmicky to me at first, but now having used it all weekend, I can say that I love this feature. I was out with my family yesterday raking leaves and I can't tell you how many great photos I got that I may have missed before because it took too long for me to get the camera app up on my phone. Just twist your wrist twice while holding the Moto X and the camera launches almost immediately! From taking the phone out of my pocket to taking a picture it was only a couple of seconds. The 10 megapixel camera takes pretty decent pictures as well. See one of them of my son below (that I probably would have missed with my old phone!). View the full resolution photo here.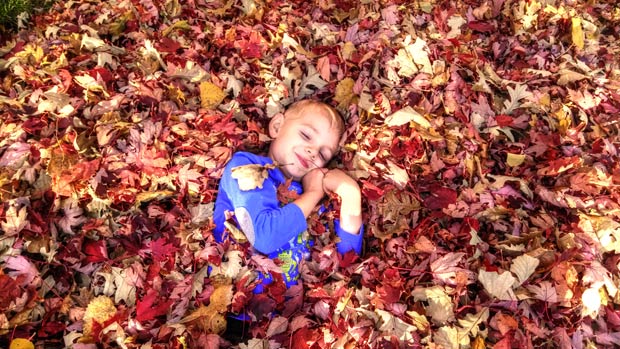 Initial Impressions Of The Motorola Moto X
I've been using the Moto X as my main phone for the past 3 days. So far my initial impressions have been very positive. In fact, the Moto X is thus far the best smartphone I've ever used. I love it!
It feels amazing in your hand, the finishes are what you would expect from a high end phone.
The 4.7 AMOLED screen is amazing, colors look great, and I love how you can have power saving notifications on your lock screen where only the pixels needed to show the notification light up. Great power saving feature.
Phone calls sounded great in the few calls I've placed so far. WiFi calls sounded great, as did calls placed via traditional cell networks. The switch between WiFi and cell were seamless on the one call I made that way. So far no concerns on that end.
Very cool how you can ask the phone some simple questions via their Touchless Control and get answers, even with the phone lying on the counter. Also love the Google Now functionality, although that is available on most newer generation phones.
GPS functionality works flawlessly, the GPS found a signal almost immediately, and never dropped it (Unlike my current phone). GPS just works as it should.
The camera, and twist to take photos functionality, are awesome. The photos the phone takes are great for a phone, and you'll likely get more of them since you won't need to fumble around to find the camera app.
Moto X & Republic Wireless – A Match Made In Heaven
Everything that I had read about the Moto X was extremely positive, and now that I have my own I can see why. It's a solid phone with great functionality built into it. It feels solid and high end, it has a lot of useful features – but none that felt gimmicky. While the tech stats aren't the highest for a smartphone, they definitely make good use of the ample processing power the phone has. It hums along with no noticeable hiccups or delays. In short, it's the best phone I've ever owned.
The phone service from Republic Wireless is also so far more than I expected. Calls have been crystal clear, and while I was hesitant about the WiFi to cell handoff technology, the phone calls I've made that way so far have been flawless. The cost is extremely affordable at only $25/month for the plan we're on, and if you're looking to save even more than that, you can.
If you're looking for an amazing phone, with an amazing service, I'd highly recommend checking out the Moto X from Republic Wireless.
Find out more about Republic Wireless, and the Moto X
Disclosure: links on this page are affiliate links and we may receive a referral fee if you purchase through our links.