When my husband and I decided to sell our house, as we knew that we wanted to use a real estate agent, since we knew we wouldn't have the time to take care of everything ourselves. And what if the house took a long time to sell?
Of course, once you decide to use a real estate agent, the next step is to find someone you trust. In our case, it was fairly easy and straightforward. One of my friends, living in our neighborhood, is a real estate agent. We trusted her to take care of everything, and even keep up with the situation, since our closing date is a bit far out, and we are already in Pennsylvania.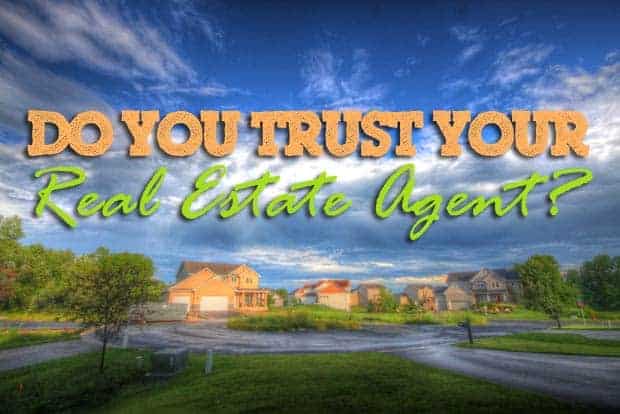 But how do you find a real estate agent you can trust if you don't have access to someone you know as a real estate agent?
Here are some tips for looking for someone you can trust:
Word of Mouth
If you don't know someone who can act as your real estate agent, ask around. Find out who your family and friends have used, and who they were happy with. This is a great way to figure out who is worth looking into. You trust your family and friends (at least, hopefully you do), so it makes sense to consider their input when you are looking for services.
Talk to Potential Real Estate Agents
You should also talk to your potential real estate agents. Take the time to chat with them for a few minutes. Pay attention to the questions they ask you. Are they interested in your situation? Do they understand the situation? When you're looking for a place, rather than selling, it's especially important to find a real estate agent who "gets" you. One of the reasons I chose the real estate agent I did to find us an apartment in Pennsylvania was that she was the first person I talked to who started out by asking questions about our family and lifestyle, rather than going right into her listings.
Check Into Licenses
Don't forget to vet your real estate agent. Check into his or her credentials. Is the license current? What other awards or certifications does he or she have? In some cases, real estate agents can get special training for specific types of housing, such as residential. This can be a helpful clue as to where an agent's specialties lie, and what what to expect.
Trust Your Gut
Finally, trust your gut. If something doesn't seem "right" to you about the agent, or if you don't seem to get along together, move on to someone else. Your real estate agent is going to have insight into your situation, and will work closely with you. You need to be comfortable with that person. If something isn't sitting well, or if you don't feel as though you can truly trust the real estate agent, move on.
Your best results will come when the two of you can work as a team to meet your goals, whether it's buying or selling a home.
Have your own tips for finding a good agent? Tell us in the comments!