Last week on Facebook, I saw a meme that said, "17 More Fridays Until Christmas!"
Yikes. Can it really be true?
Unless you're someone who revels in Christmas festivities and wishes it could be all year long, you likely are not giving much thought to Christmas now. After all, it's still summer, albeit the end of summer.
However, now is actually the perfect time to start planning for Christmas and the spending that goes with the holiday.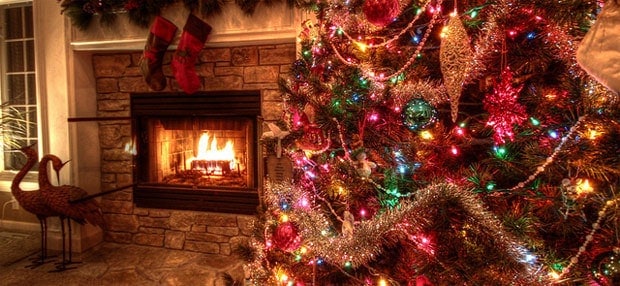 Christmas Spending – It's Not Just Presents
Shoppers around the country said they were planning to spend an average of $929 for gifts the 2016 holiday season, up from $882 in 2015, according to the 32nd annual survey on holiday spending from the American Research Group, Inc.
Sure, presents eat up a sizeable portion of our Christmas spending, but they're not the only extra expenses you'll likely have in December. Too often December expenses surprise us because we forget all of the little ways we spend money this month. Make sure to consider:
Food: You may have a get together or two at your house, but you'll also likely plan on attending several potlucks this month. It's not unusual for your grocery bill to be higher than normal for these reasons and because Christmas dinner itself is usually a bit fancier (and more expensive).
Parties: Oh, the holiday parties in December. Maybe you'll need to bring a bottle of wine to one party and a hostess gift to another. All of the parties that you attend will spread the Christmas cheer. . .and thin out your wallet.
Tips: We all plan for gifts for our loved ones for the holiday season, but what we often forget is that we should tip those who help us in our lives. Do your children have a daycare provider? You'll need to give her a sizeable tip or Christmas bonus. There is also the mail carrier, hair dresser, your children's teachers, the list goes on depending on how many service providers you have in your life.
How to Save For Christmas Ahead Of Time
December is likely one of your most expensive months of the year, but you can start planning now so that you have the cash upfront instead of being blind-sided by the expenses as many people are each December. If money is tight, there are several strategies you can utilize to find the money you'll need well before December is here.
Put Aside A Certain Amount Every Month
If you have some wiggle room in your budget, simply decide how much you want to spend in December for the holidays. If you're going to spend $900 and currently have nothing saved, you'll need to put aside $300 for the next three months.
Sell Some Items Around The House
We all have items that we could part with to make some extra cash. I have four outgrown kids' bikes in my garage right now that I could sell, and I'm sure I could find some other items. Declutter your house and make money for Christmas spending.
Have A Pantry Challenge
If you're like most people, you have a bulging freezer and pantry. Why not take a certain amount of time, say one week for each of the next three months, and just don't go to the grocery store. Live off the food you already have in your house. Take the money that you save from not grocery shopping and putting it toward your Christmas fund.
Curb Your Social Life
Likewise, consider cutting down on your social life. If you go out three times a week, can you cut that to one or two times a week? Take the money that you would have spent going out that additional time each week and put it in a Christmas fund. Instead of taking the family out to a movie at the theater, stay home and catch a movie on Netflix or Sling TV. You've just saved at least $20 that can go to your Christmas fund.
Use Cash Back Sites Like Swagbucks & Ibotta
Do you have a Swagbucks account? If so, now is the time to start using it again. If not, sign up for one now! For every 2,200 Swagbucks that you earn, you can get a $25 Amazon gift card. If you start now, you could easily get $50 to $75 in Amazon gift cards.
Another great cash back site to use is Ibotta. The app has a ton of rebates available, and you can get cash back via PayPal and Venmo for buying things you are buying at the grocery store already anyway. Just find the rebates for the things you buy and add them to your account. Then scan your receipt once you're done shopping and you'll get the cash credited to your account in no time.
What steps are you taking to prepare now for Christmas spending?