Every once in a while my wife and I go over our regular monthly expenses and find places that we can cut back.
What subscriptions are we paying for that we don't use anymore? What services are we paying too much for, and what are our alternatives?
Back in 2014 we discovered that we could lower the cost of what we were paying for our cell phone service by switching from one pre-paid provider to a new low cost provider called Republic Wireless.
Republic Wireless was cheaper than many other providers because of their pioneering WiFi hybrid calling technology, where they route calls over WiFi instead of cell networks when it is available.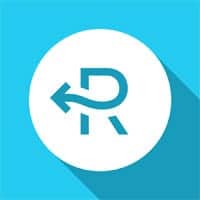 Since they've come on the scene, many other providers have jumped in on the act and have tried to come up with their own version of low cost WiFi calling. The only one to come close in my opinion is Google's Project Fi, which also uses a version of hybrid Wi-Fi calling. While their service is similar, I've found it to be more expensive still, for my level of usage.
Some have said that Google's service was better for higher users of data, and that they had a better selection of phones (currently Republic only has 2 lower end phones).
That may no longer be the case.
This week Republic Wireless announced some big changes to their service, including the launch of 7 new unlocked phones, the ability to bring your own device to the service, a new network partner as well as launching new calling plans. First, let's take a look at the new phones.
Republic Wireless Adding
7

9 New Phone Options

Republic Wireless announced that coming this July it will be releasing 9 new Android phones from four of the top five Android manufacturers. Some of these phones will look familiar as several of them are the same ones that you'll find on Google's Project Fi.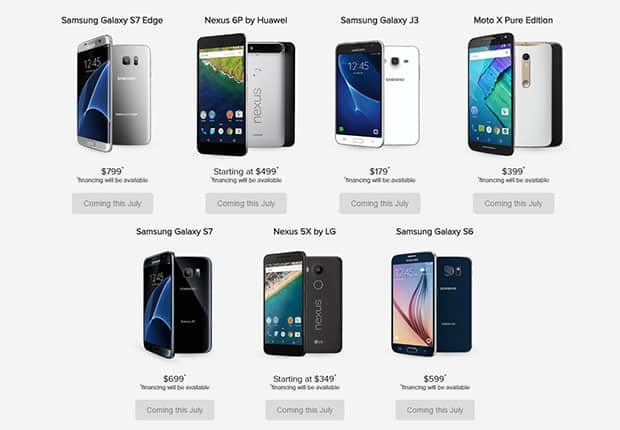 The new phones that are available as of July 28th, 2016 include:
Samsung Galaxy J3 (2016) – $179: 5.0″ HD Super AMOLED Display, 16GB Capacity w/ SD slot, 1.5GB of RAM, 5MP Camera, 2MP front facing, Removable Battery.
Google Nexus 5X by LG – Starting at $349: 5.2″ FHD Display, 16GB & 32GB Capacity, 2GB of RAM, 12.3MP Camera, USB Type-C & Fingerprint Sensor.
Moto X Pure Edition – $399: 5.7″ Quad HD IPS Display, 32GB Capacity w/ SD slot, 3GB of RAM, 21MP Camera, front facing flash.
Google Nexus 6P by Huawei – Starting at $499: 5.7″ Quad HD AMOLED Display, 32GB, 64GB, or 128GB Capacity, 3GB of RAM, 12.3MP Camera, USB Type-C & Fingerprint Sensor.
Samsung Galaxy S6 – $599: 5.1″ Quad HD Super AMOLED Display, 32GB Capacit, 3GB of RAM, 16MP Camera, Fingerprint Sensor.
Samsung Galaxy S7 – $699: 5.1″ Quad HD Super AMOLED Display, 32GB Capacity w/ SD slot, 4GB of RAM, 12MP Dual Pixel Technology Camera, Water Resistant & Wireless Charging.
Samsung Galaxy S7 Edge – $799: 5.5″ Quad HD Super AMOLED Dual edge Display, 32GB Capacity w/ SD slot, 4GB of RAM, 12MP Dual Pixel Technology Camera, Water Resistant & Wireless Charging.
So the new phones will range in price from $179 Galaxy J3 all the way up to $799 Galaxy S7 Edge. There's a phone for every budget!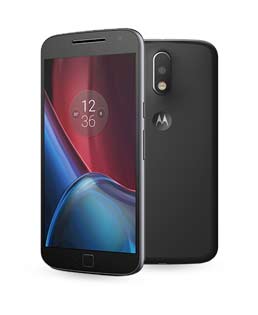 UPDATE: Republic just announced that they'll also be releasing two new Moto G phones available as well:
Motorola Moto G4 – Starting at $199: 5.5″ Full HD display, 16GB or 32GB storage w/ expandable memory up to 128GB, 13MP Camera, 2GB RAM, Charge fast with TurboPower™ (up to 6 hours of power in just 15 minutes).
Motorola Moto G4 PLUS – Starting at $299: 5.5″ Full HD display, 64GB storage w/ expandable memory up to 128GB, 4GB RAM, 16MP Camera, Fingerprint reader for quick security.

Bring Your Own Phone Now Available
One of the great things that was mentioned in the announcement as well was the fact that with the launch of Republic's new phones and service you'll also be able to bring your own unlocked phone to the service. Let's say you're already using an unlocked Google Nexus 6P from Project Fi, and you want to switch to Republic Wireless, you'll be able to just get a new SIM card from Republic, download the app and be ready to go. Here's how Republic describes the change:
On RW 3.0, you can take an off-the-shelf unlocked device (from Republic's tested and approved list, for example, the Samsung S6), pop in our Republic SIM card, download our Republic app, and receive the same great Republic experience in just a few minutes that used to require us to do many months of deep ROM integration work in tight partnership with the device manufacturer and cellular carrier partner. Because we no longer need to do this deep integration and certification work with the device manufacturer and cellular carrier, we can now add more device manufacturers beyond just Moto, launch new phones at the same time as everyone else, deploy operating system updates much faster, perform updates to our service and apps as fast as we want (via Google Play), lighten our supply chain inventory requirements, increase the places our members can buy our services (think Amazon and other places where unlocked devices are sold), enable members to take their devices with them to other carriers if they are leaving Republic.
Much of the technology that Republic is using to do WiFi calling, adaptive coverage and more was previously baked into a custom Android ROM on the phone, which meant the phone wouldn't be usable on another service if you ever decided to leave – and you couldn't bring your own device to the service.
With updates available in Android M and advances made by Republic engineers, they can do all the same things they did previously, without having to use a custom ROM. They can now do it with the app alone, which means quicker updates, and the ability to use unlocked phones.
All this to say you can now get a wider range of phones, many of them at the same time as other providers release them – and you can buy and bring your own phone to the service. Awesome!
New Cell Network Partner
In addition to now having a much wider range of phone options available, Republic will now also be working with another network partner. They launched and have been functioning as a Sprint MVNO since their inception, but with the new RW 3.0 they'll also be partnering with what they're slyly calling "The Magenta Network". That most likely means T-Mobile.
With the launch of the new phones it sounds like the new phones will be using service with the "Magenta Network", but they hope that later in the year they'll be able to use both that GSM network, as well as Sprint (once Sprint is certified for RW 3.0 service).
Republic Wireless 3.0 Calling Plans
According to J.D. Power the average monthly cell phone bill as of 2013 is $79 per month, while the average family plan is about $149.
Last July Republic Wireless released the refund calling plans, in what they're now calling the 2.0 version of their service. With RW 2.0 they offered several calling plans that were based on the idea of refunding the customers for mobile data that they don't use.
You could have the $5 WiFi only plan, $10 cell/text only plan with no mobile data, $17.50 plan with 500MB of data, $25 1GB of data and on up from there. Whatever data you don't use of your purchased plan, you'll get a refund.
I've been using the $17.50 plan since last July and I've gotten a refund every month since then. I'm not a big user of data, and I'm paying anywhere from $16-17/month for my phone, usually with a small refund. I can't complain, it's been a great deal for me for sure!
With the new phones coming to the service, the calling plans are changing again, to what they are calling RW 3.0. If you prefer the 2.0 plans, with the data refund options, you can keep your current phone and stay on those. If you buy one of the new phones, however, you'll be moved to the new 3.0 calling plans. Here are the new calling plans: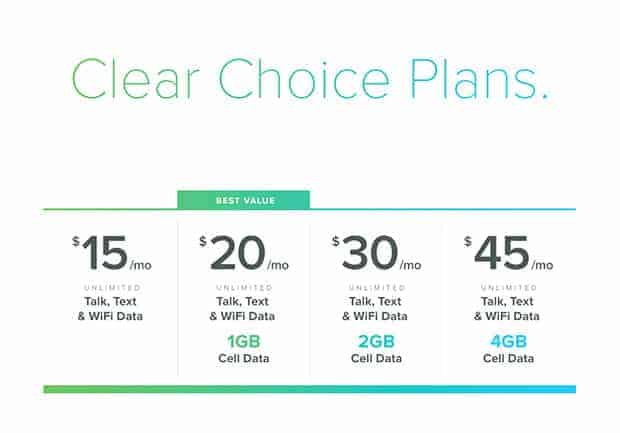 At first they only unveiled the plan that they thought most people would use, the unlimited talk & text + 1GB of LTE data for just $20. It is an amazing deal, and $5 cheaper than their current 2.0 1GB data plan!
This month they released details about the rest of their calling plans. It starts at a $15/month calling plan and goes all the way up to a $90/month 10GB plan:
$15 Unlimited Talk, Text, and WiFi Data
$20 Unlimited Talk, Text, and WiFi Data + 1GB of Cell Data
$30 Unlimited Talk, Text, and WiFi Data + 2GB of Cell Data
$45 Unlimited Talk, Text, and WiFi Data + 4GB of Cell Data
$60 Unlimited Talk, Text, and WiFi Data + 6GB of Cell Data
$90 Unlimited Talk, Text, and WiFi Data + 10GB of Cell Data
Adaptive Coverage Technology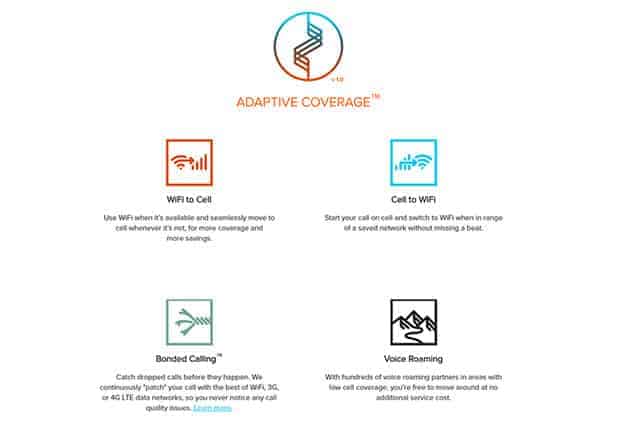 Another cool technology that Republic has launched in the past few months is their adaptive coverage technology, which helps to make the call quality with Republic the best it can be. It allows you to start a call on WiFi and move to a cell network while in the midst of a call, and vice versa (something that not all networks that do WiFi calling can do). It also allows the system to catch dropped calls before they happen by patching your call with the best of WiFi, 3G or 4G LTE data networks, and keep the call quality the best it can be. Here's how they describe adaptive coverage tech:
This patented tech continuously uses data packets to bond WiFi with your phone's 3G or 4G LTE data networks when WiFi strength is degraded. Republic's highly optimized handover algorithms can seamlessly switch calls between WiFi and cell voice networks, including free cellular voice roaming. This intelligent automation creates the effect of a single enhanced network
Personally I've noticed that the quality of calls and handovers has been improved in the past month or so since some of these features like "bonded calling" went live. I'm sure it will continue to improve over time.
Exciting Things Coming From Republic Wireless
There are some exciting things coming down the pipe for Republic Wireless. Not only are they releasing 9 new phones, a new network partner and improvements to their adaptive calling technology, but they're also releasing some great new calling plans as well.
My wife and I have been extremely happy with our experience as subscribers to the Republic service for the past year and a half or so, it has saved us a bunch of money, and has consistently been good service for us. With this past week's announcements, it definitely sounds like things are only going to continue improving.
These announced changes could help Republic to take the next step away from being just a niche player in the industry, to becoming one of the best low cost cell providers on the market.
If you're considering jumping on board with Republic Wireless you may want to consider jumping on board now that the new phones and calling plans have been released!
If you've used Republic Wireless, what has your experience been like? Have questions that you'd like answered about Republic? Speak out in the comments!
| Moble Virtual Network Operator (MVNO) | Mobile Network | Minimum Plan Price | Free Tethering | Review |
| --- | --- | --- | --- | --- |
| Gen Mobile | Sprint | $5 (Unlimited Text - No Talk, No Data) $10 (300 Min Talk & Unlimited Text - 1GB Data) Discounts if prepaid for 3 months. | Yes | Review |
| Tello | Sprint | $5 (100 Min Talk & Unlimited Text - No Data) | Yes | Review |
| Twigby | Sprint, Verizon Wireless | $9 (300 Min Talk & Unlimited Text - No Data) | Yes | Review |
| Ting | Sprint, T-Mobile | $9 (100 Min Talk & No Text - No Data) | Yes | Review |
| Red Pocket Mobile | Verizon Wireless, AT&T, T-Mobile US, Sprint | $10 (500 Min Talk & 500 Text - 500 MB Data) | Yes | |
| Republic Wireless | Sprint, T-Mobile | $15 (Unlimited Talk & Text - No Data) | Yes | Review |
| Mint Mobile | T-Mobile | $15 (Unlimited Talk & Text - 3GB Data) If prepaid for 1 year. Prepay in 3,6, 12 month increments. Buy 3 Months, Get 3 Free) | Yes | Review |
| Unreal Mobile | AT&T | $15 (Unlimited Talk & Text - 3GB Data). Prepay in 3,6, 12 month increments. | Yes | Review |
| TracFone | Verizon Wireless, AT&T, T-Mobile US, Sprint, U.S. Cellular | $15 (200 Min Talk & 500 Text - 500 MB Data) If put on auto-renew save 5%. | No | |
| Google FI | T-Mobile, Sprint, U.S. Cellular | $20 (Unlimited Talk & Text - No Data) | Yes | |
| Total Wireless | Verizon Wireless | $23.70 (Unlimited Talk & Text - No Data) $25 without auto-pay. | Yes | |
| Cricket Wireless | AT&T | $25 (Unlimited Talk & Text - No Data) | No | |
| Boost | Sprint | $35 (Unlimited Talk & Text - 3GB Data) | No | |
| Straight Talk Wireless | AT&T, T-Mobile, Sprint, Verizon | $35 (Unlimited Talk & Text - 2GB Data) | No | |
| Visible | Verizon | $40 (Unlimited Talk & Text - Unlimited Data) | Yes | Review |