About two months ago, I felt a calling to double our weekly church giving.
I'll be honest, this couldn't have come at a worse time. We were facing several big expenses, and on paper, our budget just didn't reconcile.
But, that next week when we went to church, I doubled our giving. I've done it every week since then. I just feel like it's what I should do.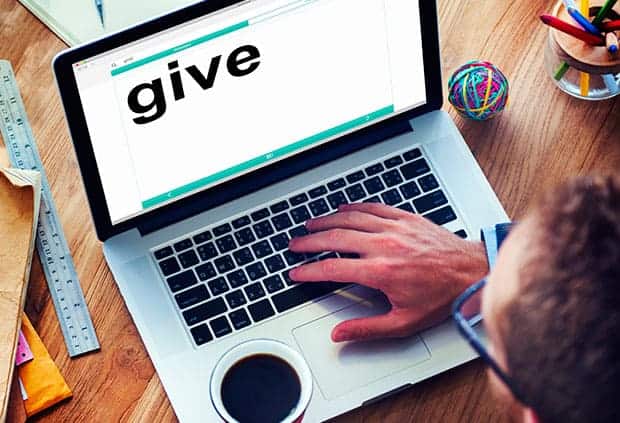 While I've often heard of those who give faithfully and receive abundant rewards from God, I hadn't experienced that personally. Indeed, for years when our budget was very tight and we were paying off debt, I only gave a small amount. I was stingy and thought I knew about my money and my finances better than God.
Robbing God
But as Pastor Rick Ezell says,
When we rob from God, we are actually robbing from ourselves. We are robbing ourselves of spiritual blessings, of God's provisions, of a church that can meet the needs of others. We are left with a choice: How will we treat God? Will we rob God by not giving our tithes, or will we be faithful in giving to God what is His? (LifeWay).
I decided to no longer rob God, to listen to the urge to give more and to realize that ultimately, my money is not mine, but God's.
God's Blessing
I didn't make this change because I was looking for additional financial blessings, but since I started increasing our giving, God HAS blessed us abundantly.
Earlier this summer, my son was to go to the National History Bee to compete. We did not have the money to pay for this. Instead, my son gave a speech to one of our church groups and received a donation, and he also asked family and friends to donate. People were very generous, but at the end of all of our fundraising, we were still $300 short of our goal. Less than two weeks before the competition, an old family friend that we hadn't spoken to in several years heard about my son competing and offered $300, even before she knew that was the exact amount we needed. What a blessing!
But the biggest blessing happened just this last week. Early in July, our air conditioner died and needed to be replaced. This was a huge expense that we were not ready for. In addition to buying the air conditioning and heating unit and paying for the install, we also had to pay for Aerosealing duct sealing to seal our leaky duct work.
Just last week the men came out to seal the duct work and spent several hours preparing to do so by blocking the vents, etc. When they hooked up the machine, they discovered that our duct work was not leaky. They came back down and said we didn't need the Aerosealing, which cut our expense by 20%. We were ecstatic!
While I didn't start giving more money looking for financial blessings from God, we have already received them abundantly.
As Pastor Rick Ezell says,
God's hand is bigger. His shovel is bigger. His wallet is bigger. His generosity is bigger. His love is bigger. Make a game of it. See if you can outgive God. That is the one game you hope you lose, and, in time, you will realize that you will always lose (LifeWay).
I gave more because I felt called to, but God, in his generosity, is inspiring me to give even more.
Do you regularly give to your church? If so, have you received blessings from God that you attribute directly to your own giving?