My husband and I have been tackling our debt for a while now, and we'd made good progress. We were finally to the point where we could kill his student loan debt, and then we would be debt free. We saw the faint sunlight at the end of a very long tunnel, and we knew the end was near.
Until it wasn't.
When we bought our house two years ago, we knew that the central air conditioning unit was very old. We knew it would need to be replaced sometime in the near future. (Since we live in Arizona, a central air conditioning unit isn't a luxury but a necessity). We hoped we'd have time to save for a new unit, though the price was daunting.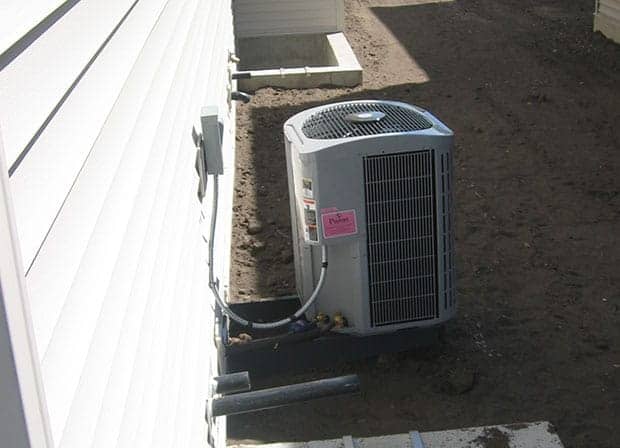 But, of course, these types of expenses don't wait until the time is right. On the 4th of July, our A/C unit died—permanently. And we had to take out a loan to pay for the new one.
After so much time paying off debt, to take out a new loan felt like a serious defeat. My husband and I both wallowed in misery a bit, but then I decided that our attitudes will make the difference. This is just one more challenge that we can overcome.
Here's how we're recovering from a financial setback and how you can, too:
Have A Positive Attitude
When you feel down and depressed, making any financial headway is difficult. But when you feel optimistic and have a can-do attitude, you can attack the debt, old and new. Even though it may be hard, try to have a positive attitude. Realize this is just one small bump in the road.
Don't Create More Damage
Often, when people feel the weight of debt hanging over them, they rationalize additional spending. After all, what does another $50 or $100 matter when you're already in debt? This thinking is dangerous and can erase all your progress. Do everything you can to avoid accumulating any more debt.
Find Ways To Make An Immediate Impact
While we can't pay off our entire air conditioner debt right now, we can make a dent in it immediately. We have stuff around the house that we're listing on eBay and Facebook. We're going to have a garage sale this summer. We're cutting back on groceries and eating more from the pantry and freezer. All the money from these endeavors will go immediately on our new debt.
Making a big dent in the beginning can be encouraging and help you stay motivated while you tackle the rest of the debt.
Set A Timeline
Instead of letting the new debt linger indefinitely, make a plan for how long you'll give yourself to pay off the debt. In our case, this debt is interfering with our plan to pay off our student loans, so we want the air conditioner debt gone in 12 to 18 months.
Sometimes when you set a timeline, you have to exceed reality. Looking at our budget, there is NO way this debt will be paid off in 12 to 18 months, but that's still where we're setting our goal. As we receive extra, unexpected money, when my husband gets a raise, when I have extra work, or when we're under budget for the month, we'll funnel all of that money to the debt. Even though paying it off so quickly doesn't work on paper, having a target date that you're working toward can reap amazing rewards.
How do you handle financial setbacks and make sure they don't complete derail your financial plan?