Millions of Americans have recently received stimulus checks from the government or will be receiving one soon.
These Economic Impact Payments of up to $1,400 for individuals or $2,800 for married couples are a significant sum that can be used in many different ways.
In this article, we'll take a look at 10 ways to use your stimulus check productively. It's a good idea to decide on a specific use for this money to make sure it goes toward a good purpose rather than dwindling away without any real impact.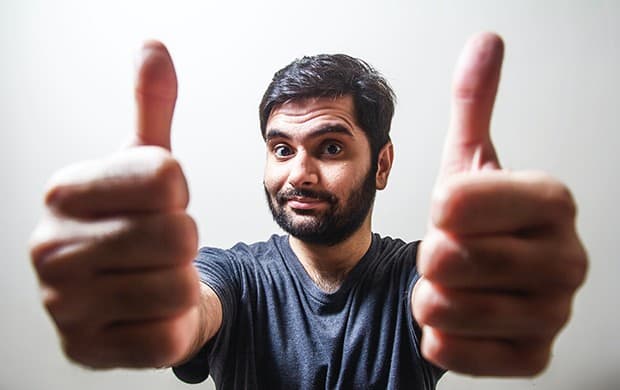 So let's look at some good ways to use your stimulus check productively.
1. Invest
If you're like most people, finding the room in your budget to invest on a regular basis is a challenge. Even though we know investing is critical for our future, it's still difficult to find money to invest when there are countless bills and other expenses that need to be paid.
The stimulus provides a perfect opportunity to rectify the situation by investing a lump sum. That $1,400 (or a few thousand dollars for families) can go a long way towards getting back on track with investing, and since it's extra money, it's easier than investing from your regular paycheck.
That's not to say that you shouldn't be investing from your paycheck on a regular basis, but the stimulus provides an excellent opportunity for a quick jumpstart.
Maybe you've been wanting to invest in something in particular for a while but you haven't had the money to do so. Now, you've got some extra cash that can be used however you choose, so it's the perfect opportunity.
Of course, there are a lot of different ways to invest, but here are some practical ideas for getting started with about $1,000.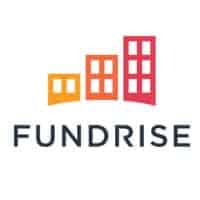 Investing in real estate is a time-tested and proven strategy for growing wealth. You might like the upside of investing in real estate but not want to deal with rental properties, tenants, and all the responsibilities and headaches that go with it.
Fundrise makes it easy for anyone to get started with real estate investing in a completely passive way. As an investor, you'll own shares in a portfolio of income-generating properties, but you won't be responsible for any of the work involved. And unlike some other real estate crowdfunding platforms, Fundrise is open to anyone, not just accredited investors.
You can get started with as little as $1,000, making it an ideal option for your stimulus check.
Read our Fundrise review here.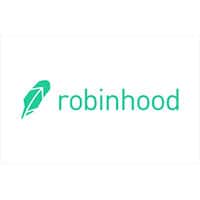 With the help of Robinhood and your stimulus check, you can start investing in stocks, ETFs, and cryptocurrency. Maybe you've had an interest in these types of investments but haven't pulled the trigger because you're nervous about the possibility of losing your investment. The stimulus money could provide an ideal opportunity since it's not earned income that would be at stake.
Of course, you should still invest wisely and not gamble just because it's free money that's been handed to you by the government, but you might feel less pressure and more freedom to invest without stress.
Robinhood offers commission-free trades and you can purchase fractional shares, which makes it easier to diversify a smaller investment like $1,000.
Read our Robinhood review here.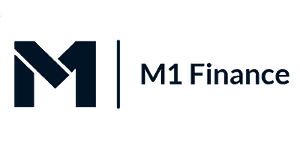 M1 Finance is another app offering commission-free trades and fractional shares, but it's much different than Robinhood. If you plan to make frequent trades, Robinhood is a better option. But if you're looking for a platform for long-term buy-and-hold investments, M1 Finance is an excellent choice.
When you invest through M1 Finance, you'll choose a pie, which is basically a designated way that your portfolio is divided into different investments. The pies set specific percentages of your portfolio to allocate to each investment. You can choose from one of their professionally-created pies or create your own custom pie. Then, whenever you deposit money, M1 Finance will automatically invest it according to the pie.
This automated investment approach shares some of the same advantages as using a robo advisor, but without the fees. There are no fees for basic M1 Finance accounts (they do offer some optional paid upgrades, but those are not necessary).
Read our M1 Finance review here.

Betterment is one of the leading robo advisors. If you prefer to be more hands-off with your investing, a robo advisor could be the right choice for you. When you create your Betterment account (the minimum deposit is only $10), you'll answer a series of questions about yourself, your financial situation, and your goals. Betterment will then create a customized investment plan for you and all you need to do is deposit money.
Read our Betterment review here.
For even more ideas, see How to Start Investing With $100 or Less, and don't forget to get free stock when you open a new account!
2. Start A Business
If you're looking get a powerful and long-lasting impact from your stimulus check, consider using the money to start a business. Starting a business may seem intimidating, but starting small is a perfectly legitimate option. Just focus on starting a side hustle to make some extra money in your spare time. If you have bigger aspirations, you could continue growing and turn the side hustle into a full-time business, but it will also be totally fine to keep it as a part-time side hustle.
Let's take a look at a few specific types of businesses you could start with your stimulus check.
Virtual Assistant
There is a very high demand for skilled virtual assistants (VAs) in 2021. With more businesses looking to outsource work rather than hiring additional employees, there is a greater need for VAs now than ever before.
One of the compelling reasons to consider becoming a virtual assistant is that you can use your existing skills and experience as the foundation of your business. There are countless different services VAs can offer and you can customize your own services based on your existing skills and experience. Use the skills developed at your full-time job or a previous job to make extra money on the side.
Working as a VA is extremely flexible, so it's a realistic option regardless of your current schedule. It can be done part-time by working for one or a few clients, or you can scale up and turn it into a significant full-time income. For all of these reasons, it's one of the best work-from-home jobs.
If you're interested in starting a profitable business as a VA, Gina Horkey's Fully-Booked VA is an excellent resource that would be a wise investment for your money.
Freelance Writing
If you have some writing skills, you could put that to good use by working as a freelance writer. Millions of websites and blogs publish new articles on a daily basis, and many of them rely on freelancers to write that content. Aside from websites and blogs, you could also be hired by magazines and other offline publications. You could also work on marketing materials or ghost-write a book. There are plenty of opportunities available.
Just like working as a virtual assistant, freelance writing can be done part-time or full-time. You can work the hours that are convenient for your own schedule and work from anywhere.
You won't need to invest a lot of money to get started as a freelance writer. In fact, it's a business you could start with no money if needed. However, since you have some money to invest, it's a good idea to create your own portfolio website to help promote your services, but you can get a year of web hosting for less than $100 with Bluehost. You probably already have a computer or laptop you can use, and Google Docs is free software that replaces the need for Microsoft Word.
Purchasing access to a course could be a very worthwhile investment if you want to start a business as a freelance writer. Earn More Writing, created by six-figure freelance writer Holly Johnson, is one of the top courses available for freelance writers.
Social Media Manager
Do you have experience with popular social platforms like Facebook, Instagram, Twitter, and Pinterest? If so, you could offer services to businesses who need a hand in managing their social profiles. Many entrepreneurs and small business owners want to be more effective with social media, but they either don't know how to do it or don't have the time. By hiring you, they can get results without needing the knowledge or time to do it themselves.
As a social media manager, you could help clients with drafting and scheduling posts for their social profiles, responding to other users and increasing engagement on the platforms, and even creating images and graphics to be shared on social media. Some social media managers specialize in a particular platform, and others offer a greater variety of services.
One of the best ways to make money as a social media manager is to specialize in ad management. Platforms like Facebook and Pinterest offer excellent advertising platforms that businesses can use to get their products and services in front of highly targeted audiences, but many business owners don't have experience setting up or running these ad campaigns. As an ad manager, you would be able to help businesses create successful ad campaigns. Not only is this service in high demand, but it can also be quite lucrative if you're good at it.
The FB Side Hustle Course teaches how to start and grow a business offering Facebook ad management services to businesses in your local area. Even if you don't have experience with Facebook ads, you can learn everything needed to start making $1,000 – $2,000 per month with this side hustle.
Blogging
Starting a blog is an ideal option for anyone wanting to make money online in their spare time. It will take a while for your blog to start generating income, so it's best for people who don't need to start making money right away. Most blogs don't make very much money during the first year because it takes time to grow traffic and attract an audience, but the long-term potential is very high.
Like the other options covered here, blogging can be done part-time as a side hustle, or it can be grown into a full-time income.
If you're looking for some help getting started, please see How to Make Money Blogging as a Side Hustle, which will get you started. If you want a full blogging course to walk you through all the ins and outs of making money from a blog, check out the Earn More Blogging course from six-figure blogger Holly Johnson.
3. Education Or Training
If you're interested in using your stimulus money productively but you don't have any desire to start your own business, another option is to get training that will help advance your career. There could be courses or certifications you could complete that will increase your earning potential or help you to qualify for a promotion. Using the money for this type of training could pay off in a big way and for many years to come.
4. Save For A Major Goal
We all have some sort of major goals or events we're saving for. This could include a college education for your kids, a wedding, the down payment for your house, retirement, or anything else that's important to you or your family.
The stimulus check provides the perfect opportunity to set aside a significant amount of money toward your goal all at once. Of course, you'll still want to save for your goals on a regular basis, but this lump sum can provide a nice boost to get you ahead or to catch up if you've fallen behind.
5. Pay Down Debt
One of the best ways to use the extra money is to pay down debt and reduce what you owe. Debt is a fact of life for most of us, but eliminating debt should be the goal.
High-interest debt, like credit cards for example, can be devastating to your finances. Using the stimulus check to reduce this debt will make a big difference and save you a lot of money in the long run.
Popular debt payoff approaches like the debt snowball and debt avalanche involve focusing all of your extra money on one debt at a time in order to speed up the process. With an extra $1,400 – $2,800, you can make a big dent in your debt payoff, and possibly eliminate one of your debts quickly.
If you don't have high-interest debt, you could always use the stimulus to pay down your mortgage and get a few steps closer to being mortgage-free.
6. Use It Towards A Major Purchase
Do you have a major purchase coming up? Chances are, you'll have a big purchase in the next year that won't fit into your normal monthly budget. Maybe you need to replace an appliance, buy some new furniture, or pay for a medical procedure. Plan ahead and set the stimulus money aside to be used for a major purchase, or go ahead and make the purchase now if you need to.
Paying for a major purchase with stimulus money can help to avoid going in debt for something that doesn't fit into your budget.
7. Start Or Add To Your Emergency Fund
One of the biggest financial priorities is to build an emergency fund to sustain you if something unexpected happens. It could be the loss of a job, reduced income, a medical or health emergency, or something unplanned that happens to a family member. Without an emergency fund, you're likely to go into debt in order to cover the unexpected costs.
If you don't have an emergency fund already, use your stimulus check to get started. And if you do have an emergency fund but it's smaller than it should be, the stimulus money can help get the emergency fund to a more sufficient level.
The amount you need for an emergency fund will vary depending on your personal and family situation, but generally, most experts recommend having enough money to cover 3-6 months' worth of living expenses.
8. Home Improvements
Another productive option for your stimulus check is to use it for home improvements. These improvements can increase the value of your home, which makes it a very worthwhile use of your money.
Some improvements may not increase the value of your home, but they can help you to make your home more functional or more enjoyable for your family. That's a great use of your money as well.
There are a lot of home improvements that can be done with $1,400 – $2,800, especially if you're doing the work yourself. Take some time to think about the most important ways you could improve your home and decide on something that puts that money to good use.
9. Donate To Charity
Many people would love to be able to donate more money to charity than they actually do. With bills to pay and a family to support, donating is often one of the first things that gets cut. If you have all your basic needs covered, the stimulus could be the perfect chance to donate to a cause you've been wanting to support.
There are plenty of worthwhile causes and I'm sure you already have a few in mind that you'd like to support. Whether you want to donate to your church or to some other organization, there are plenty of worthy causes that would be thrilled to have your donation.
10. Vacation
So far we've looked at a lot of productive or practical ways to use the money. Most of these options put you in a better situation to make more money or reduce debt. While those are all great options, it's also important to take some time off and enjoy life.
Vacations are expensive, especially if you're traveling with a family. Due to the cost, many individuals and families don't take as much vacation time as they should. Using your stimulus money toward a vacation could be a great decision, even if it doesn't directly help to build wealth or pay down debt.
Since the stimulus package includes extra money for dependents, most families will receive enough to use for a legit vacation that the entire family will enjoy.
Use Your Stimulus Check Wisely
The stimulus checks that are going out to most Americans present a lot of opportunities. Be sure that you're taking time to decide on a specific use for your money in order to ensure it gets used in a meaningful way. There are lots of options, as we've covered in this article. Think about your personal or family situation to do something important or use the money in a way that wouldn't be possible without the stimulus.