We've been talking a lot about the economic impact payments lately that were passed as part of the CARES Act on March 27th.
The economic impact payments, or stimulus checks, are now starting to arrive in some people's bank accounts.
For others they're still waiting for the stimulus payment to arrive.
For so many the stimulus check payment is a lifeline to keep things going until they can get back to work.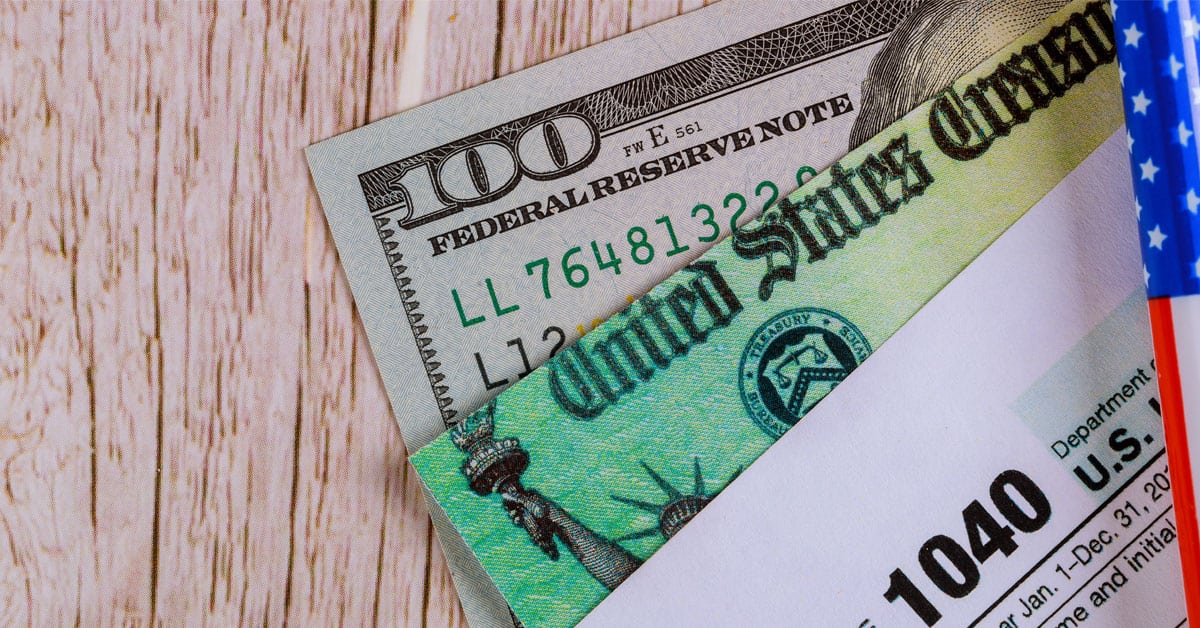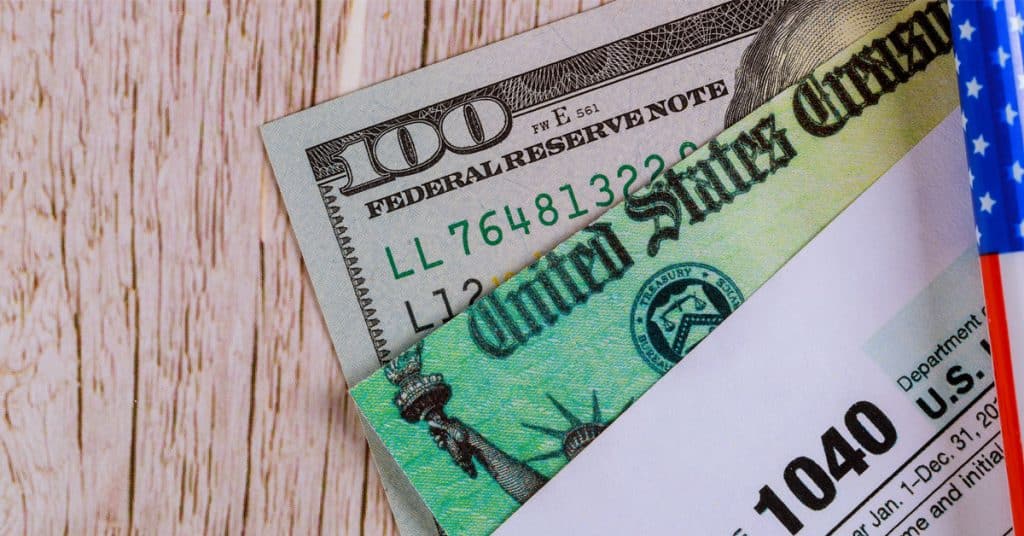 People have to pay rent, pay a mortgage, buy food, pay the light bill.
If you haven't received an economic impact payment yet, what are some of the possible reasons that it hasn't arrived?
The 2020 Stimulus Checks: How Much Are They And Who Gets One?
First things first. How much are the stimulus checks, and who is eligible to receive one?
If you have a Social Security Number, aren't claimed as a dependent on someone else's tax return, and make less in adjusted gross income than the income limit, you're supposed to be getting a stimulus check.
So what are the criteria to receive a stimulus check?
Individual taxpayers get a $1,200 payment.
Couples get $2,400.
If you have a qualifying child based on the same criteria as the Child Tax Credit (16 and under as of 12/31/2020) you'll get an additional $500 for each child.
Once taxpayers reach an adjusted gross income threshold of $75,000 ($150,000 couple) the refundable tax credit begins to phase out at a rate of $5 for every additional $100 above the limit.
Once income reaches the level of $99,000 ($198,000 couple), the credit is phased out completely.
The adjusted gross income they're basing the credit on is the most recently filed tax return from either 2019 or 2018.
Here are a couple of example scenarios and how much they would receive:
Example 1: An individual files taxes as a single person and has no children. They make $77,000 in income. They would get a reduced stimulus payment since their income is $2,000 over the $75,000 threshold, but under the $99,000 cutoff. The individual will receive a total of $1100. ($1,200-$100 reduction).
Example 2: A couple files taxes married filing jointly and has one child 17 years of age, and one at 13 years of age. Both are still claimed as dependents. The couple makes $148,000 in income. They would get $2,400 for filing jointly as a couple since they're under the income phaseout limit, and then $500 for the one child since they're under 17 years of age. The 17 year old is too old for the parents to receive a stimulus payment of $500. The 17 year old cannot claim their own individual stimulus payment either since they are claimed as a dependent on their parent's tax return. The family will receive a stimulus payment of $2,900.
Why Didn't I Get My Stimulus Check?
By the end of the first week or so of economic impact payments being processed, over 80 million stimulus payments have been processed.
That's a lot of payments, but it still leaves some 60+ million checks still needing to be sent out.
If you're still waiting for your check, and I'm one of the unlucky ones myself, what are the possible reasons that you haven't received your payment yet?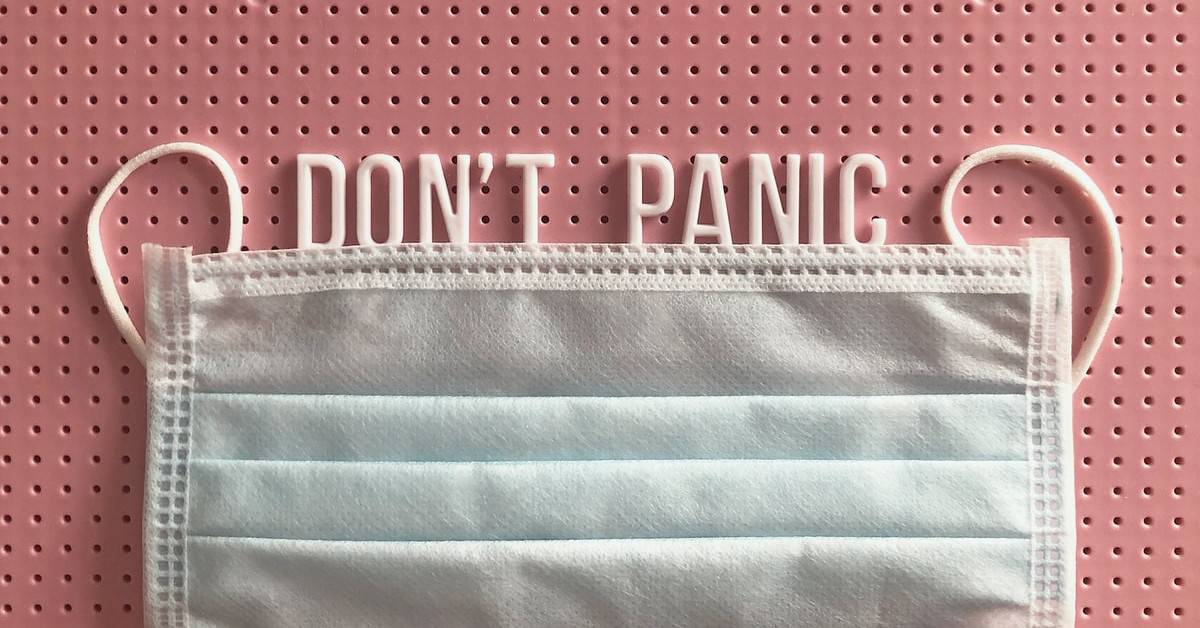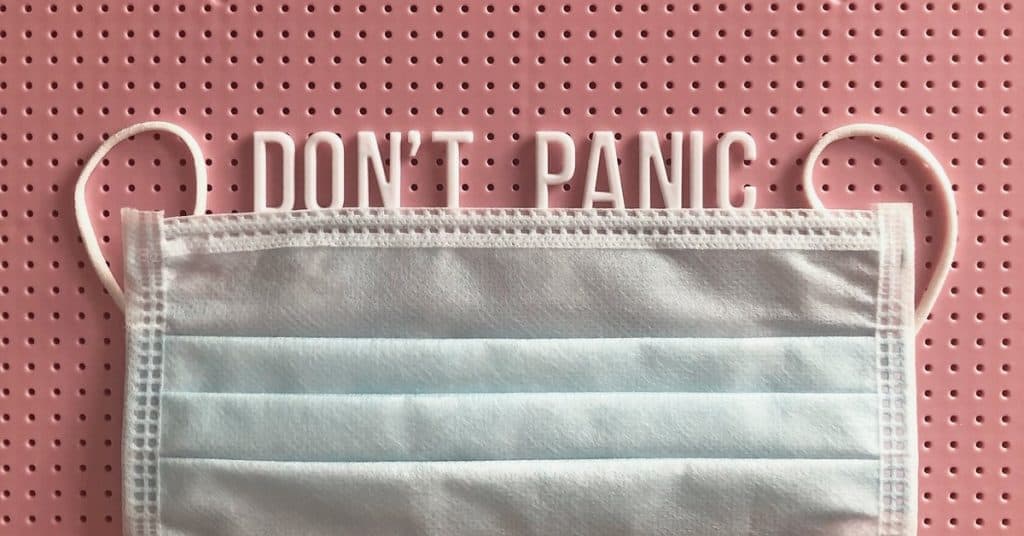 You Aren't Eligible For A Stimulus Check
Even with the IRS guidance being put out, there is still a lot of confusion when it comes to who qualifies to receive a stimulus check.
To get the check you have to be a U.S. Citizen or permanent resident and have a valid Social Security Number, you cannot be claimed as someone else's dependent, and you have to have filed your taxes in 2018 or 2019 (except for some exceptions). You also have to have an adjusted gross income below a certain dollar amount.
To get a full stimulus payment you have to have an adjusted gross income at or below the following thresholds.
Single filer: $75,000 or less.
Married filing jointly: $150,000 or less.
Head of Household: $112,500 or less.
If your income is above those income levels, but below the following dollar amount, you'll receive a reduced stimulus check.
Single filer: $99,000 or less.
Married filing jointly: $198,000 or less.
Head of Household: $136,500 or less.
If you make more than those dollar amounts in the upper end of the phaseout range, you will not be getting a check.
What can you do?
Read more about the eligibility requirements for the stimulus check to figure out why you may not have been eligible to receive one. If you believe you are, read on.
If you find you're not eligible for a stimulus check based on 2018 or 2019 income, don't despair. While you won't be receiving a stimulus check right now, you can still claim your refundable tax credit next year when you file your 2020 taxes, as long as your 2020 taxes show that you're eligible for the payment based on reduced income in 2020, not being a dependent anymore, or some other factor. You may have to wait longer for the payment, but you still might get one.
Your Last Tax Refund Was Sent Via Check
Another reason you might not have received a stimulus payment yet is because you chose to have a tax refund mailed to you via a check in your most recent tax refund.
The IRS has said that they will send the stimulus payment to you via the same manner your last tax refund was sent to you, either by direct deposit, or by check.
The stimulus payments currently being processed by the IRS are only direct deposits. They will likely start processing paper checks in the next couple of weeks, but it could take weeks or months before they send all of the checks that are due, so you could be waiting a while.
Who Gets Paper Stimulus Checks First?
A Treasury Department spokeswoman confirmed to Money Magazine that "payments are going out in reverse adjusted gross income order, meaning they're being issued to people with the lowest income first."
This past week the Washington Post talked about an internal memo where the IRS detailed how they'll be sending checks out. They will send out 5 million checks a week, with lower income folks receiving checks first. The release schedule looks something like this:
Earn $10,000 or less – April 24th
Earn $20,000 or less – May 1st
Earn $30,000 or less – May 8th
Earn $40,000 or less – May 15th
Earn $50,000 or less – May 22nd
Earn $60,000 or less – May 29th
Earn $70,000 or less – June 5th
Earn $80,000 or less – June 12th
Earn $90,000 or less – June 19th
Earn $100,000 or less – June 26th
Earn $110,000 or less – July 3rd
Earn $120,000 or less – July 10th
Earn $130,000 or less – July 17th
Earn $140,000 or less – July 24th
Earn $150,000 or less – July 31st
Earn $160,000 or less -August 7th
Earn $170,000 or less – August 14th
Earn $180,000 or less – August 21st
Earn $190,000 or less – August 28th
Earn $198,000 or less – September 4th
What can you do?
If you don't want to wait for a paper check, you can use the IRS – Get My Payment web tool to request that your payment be sent via direct deposit, instead of by mail. Make sure to have your bank routing number and account number handy, and be aware that the app can be buggy at times. Thankfully it has been less buggy since the IRS updated the stimulus check status tool.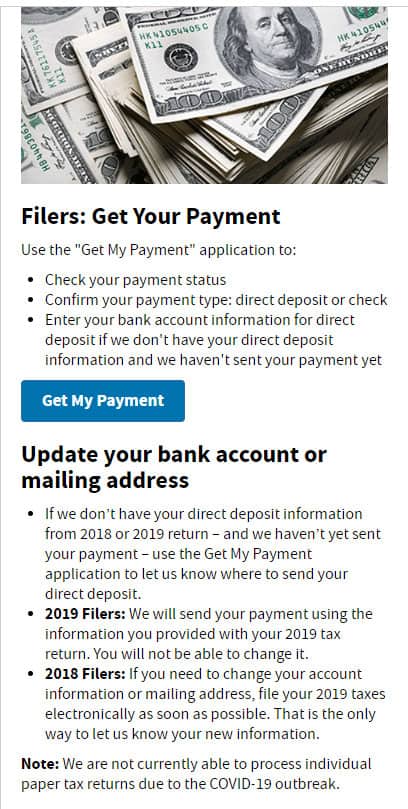 You Didn't File A Tax Return In 2018 Or 2019
There are some people who didn't file a tax return in 2018 or 2019 because they weren't required to because of a low income or no taxable income.
This could include people who have non-taxable VA disability benefits or who receive Supplemental Security Income (SSI).
The problem is now the IRS doesn't have their information in order to send them a stimulus payment.
There are some people who the IRS has said won't need to file or fill out any forms, and who will automatically receive the stimulus check. They include:
Individuals who receive Social Security retirement, disability (SSDI), or survivor benefits
Individuals who receive Railroad Retirement benefits
If you're not included in that group, however, you'll likely need to file a simple tax form with the IRS.
What can you do?
For those who didn't file an income tax return and who don't qualify to just automatically receive the payment, the IRS has setup a IRS Non-Filers: Enter Your Payment Info Here page to enter their details. Just make sure you have your personal information and bank account information handy when you bring up the form.
You Filed Your Tax Return Via Mail Or Only Filed Recently
When you file your taxes, it's always quicker if you file electronically online or via a software, versus sending in a paper tax return in the mail.
If you've filed your 2018 taxes and were eligible for the stimulus checks based on that return, it probably won't be a problem because those returns have already been processed.
If, however, you didn't have a 2018 return, or you only recently filed your 2019 return by mail, you might be in trouble and in for a long wait. The IRS has not processed all paper returns for 2019 because of the coronavirus pandemic. IRS agents are working remote like the rest of us, and they can't process the returns until the social distancing guidelines are eased.
What can you do?
At this point there isn't much you can do except wait. While you should still be receiving a stimulus check, it might not be sent until your return is processed and your eligibility is proven. Worst case scenario you'll have to wait until tax time next year to get it.
Next year, file your taxes electronically instead.
You Didn't Receive A Refund In The Past Couple Of Years
Some people are finding that though they assumed that the IRS had their bank account information because they made a payment at tax time, they in fact don't. If they didn't receive a refund in 2018 or 2019 the IRS does not have their direct deposit information.
From the IRS FAQ:
People who did not use direct deposit on their last tax return to receive a refund, or when their direct deposit information was inaccurate and resulted in a refund check, will be able to provide that information and speed their payment with a deposit into their bank account.
What can you do?
As it says in the FAQ, you should use the IRS – Get My Payment web tool to provide your bank account information to the IRS to receive your stimulus check. If you don't do that then you'll need to wait to receive the paper check.
Some people are reporting that if they last filed in 2018, and owed taxes (didn't get a refund), that they are not able to use the Get My Payment tool currently. Hopefully it gets fixed, but if not you'll need to wait for the paper check.
Your Last Tax Refund Was Not Sent To Your Bank
If you used a tax preparation service like H&R Block, TurboTax or others, quite often taxpayers will receive a debit card or prepaid card from the tax preparation company with their refund on it, especially if they don't have a bank account.
In these cases the company will often also collect a tax preparation fee from the tax refund.
In cases where that happened there could be an issue if the temporary bank account number no longer works or if the taxpayer no longer has the card. The IRS and Treasury are aware of the issue and are working on a fix.
What can you do?
In the meantime you still want your money. Your best bet is to first contact the firm that you filed your return with and see what they have to say. They might be able to help you out and firms like H&R Block have been saying they would help if they can.
Otherwise you can use the IRS – Get My Payment web tool and update your information with the IRS.
You Got The Wrong Amount Or No Money For Dependents
In some cases people are finding that they received their payment, but the amount was wrong and/or they didn't receive money for dependent children.
For many of those people they were recipients of Social Security retirement benefits or disability benefits, who also have qualifying children. In that case they need to use the IRS Non-Filers tool to claim the $500 credit for dependents under 17.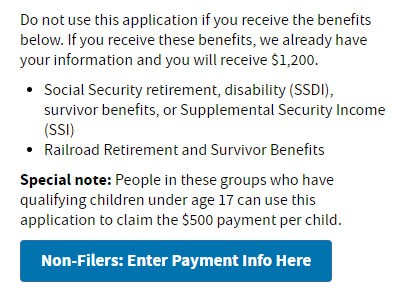 What can you do?
If you receive the wrong amount or no payment for a dependent, the agency will send a letter to recipients within 15 days of the deposit. The letter will have details about your payment, and instructions on how to report problems. Follow through and report your incorrect payment per their instructions.
Stimulus Checks Can Be Helpful – If You Get Them. Technical Glitches Still Abound.
There are a whole host of other reasons why you might not have received your stimulus check yet. The tools that the IRS is giving us in order to make the process simpler aren't always working either due to high volume, data inaccuracies or because there are glitches.
Your best bet if you're getting errors on the site is to keep trying and look for guidance from the IRS on next steps.
While we can't control a lot of those issues, you can make sure that you're informed, and that you know what you're eligible to receive.
Make sure to head on over to all of our stimulus check content, and read up on all the details.
Confirm you're eligible and make sure there isn't some other reason why you're not getting a check.
Have you not received your stimulus check yet, even though you believe you're eligible? Tell us in the comments!