With the onset of a global coronavirus pandemic in the early months of 2020, it became clear very quickly that this outbreak was going to be very different from ones we've seen in the recent past.
The COVID-19 virus is very contagious and seems to spreads very quickly within communities. To help stop the spread there have been global shutdowns on commerce, schools and even national borders.
In our area schools have shut down for weeks, and there is talk they won't reopen again this year. Restaurants, bars and shopping malls have all been closed indefinitely. There are constant reminders to wash your hands and to put in place "social distancing".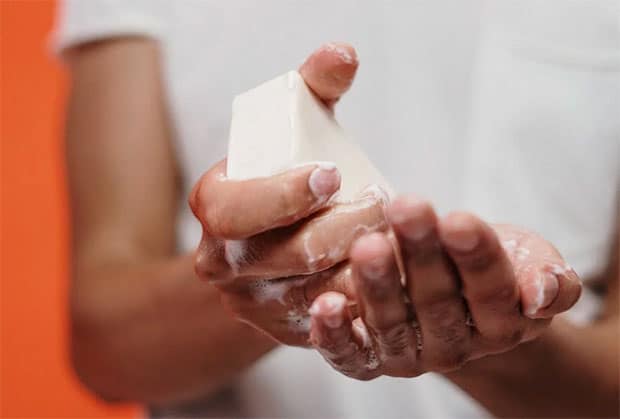 While the shutdown is probably necessary to help stunt the spread of the virus, it has hurt a lot of people financially.
Small and large businesses alike are struggling with cash flow. Regular people are having their hours cut or even losing jobs because businesses can no longer keep their doors open with no customers.
Leaders in Washington, D.C. knew that something had to be done to help.
Coronavirus Relief Bills And Aid Packages
As the virus began to spread politicians decided to pass a series of aid and relief packages to provide funding for medical necessities like coronavirus testing, lower costs for some treatments and aid to affected workers.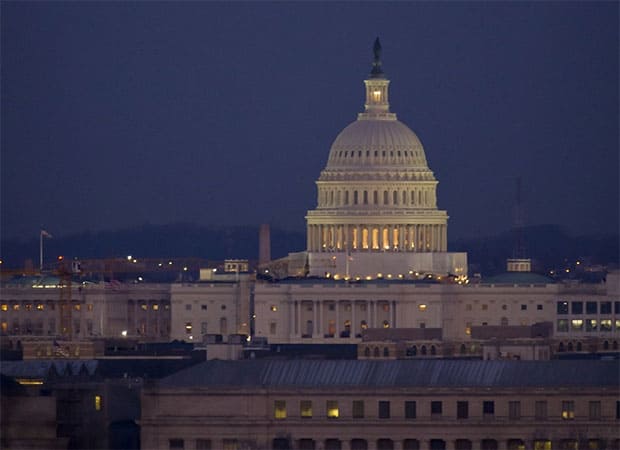 Here's the aid packages that have passed so far.
Coronavirus Aid Package – Phase 1
The first phase of the coronavirus legislation was a $8 billlion package of emergency spending that passed in early March 2020.
The package boosted funding for testing of the virus, money to help pay for vaccines for those who can't pay (when a vaccine becomes available) and help to lower costs for medical expenses related to the virus.
Coronavirus Aid Package – Phase 2
The second phase of coronavirus aid, The Families First Coronavirus Response Act, was signed into law on 3/18/2020. It passed by a bipartisan vote of 90-8, and is estimated to cost just north of $100 billion.
The legislation provides paid sick and family leave for some U.S. workers impacted by the illness, free testing for many, expands on existing unemployment assistance, increases spending on health insurance and adds $1 billion in food aid.
Coronavirus Aid Package – Phase 3 – Stimulus Checks
The third phase of coronavirus aid, the Coronavirus Aid, Relief and Economic Security (CARES) Act, has now been signed into law by President Trump on 3/27/20. Here's to hoping that the stimulus measure can finally help individuals and businesses devastated by the Pandemic.
Among the things included in the nearly $2.2 trillion phase 3 of coronavirus aid packages is stimulus checks, or direct payments to Americans: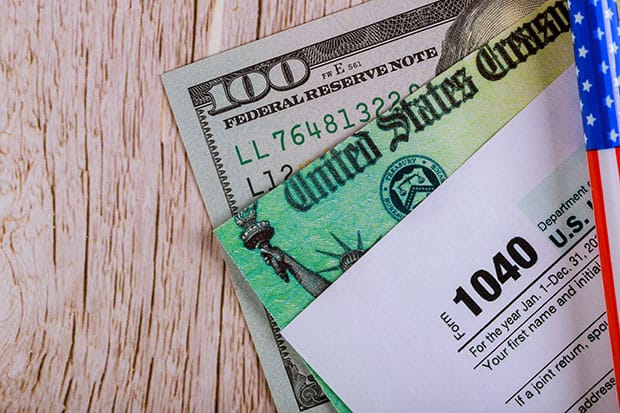 Individual taxpayers who earn $75,000 in adjusted gross income or less would get $1,200. Qualifying children (children 16 or under) would add an extra $500 each.
Joint filers who earn $150,000 in adjusted gross income or less would get $2,400. Qualifying children would add an extra $500 each.
Once the thresholds in income are reached for single and joint taxpayers, the stimulus amount would start phasing out by $5 for every additional $100 in income, until it reaches $99,000 (or $198,000 for couples). For example, if a single filer made $76,000 in adjusted gross income ($1,000 over the limit, but under the $99,000 phaseout limit), their stimulus would be $1,150, with a reduction of $50 ($1000/$100=10*$5=$50).
Stimulus checks would completely phase out at $99,000 in adjusted gross income for single filers, or $198,000 for joint filers.
So the stimulus payments will be $1,200 per adult and $2,400 per couple in the U.S. and an additional $500 for each qualifying child.
Recent Labor Department data shows that the median weekly earnings for full-time workers was $936, so the individual payments would be just slightly more than an average week's pay.
As mentioned above, some high income individuals will not receive a check based on the bill that was signed into law. The income cutoff starts at $75,000 ($150,000 per couple), and checks would be phased out completely for those who make $99,000 or more, or $198,000 per couple.
Initial reports are that those income numbers will be based on 2019 tax returns if you have filed one by the time checks go out. If you haven't yet filed for 2019, however, the 2018 tax return will be used. Benefit checks will be sent to the address listed on your tax return.
In addition to stimulus checks, the final measure includes a big expansion of unemployment benefits, extending unemployment insurance by 13 weeks. There would also be a 4 month enhancement of unemployment benefits.
The IRS has published a page detailing some further details about the stimulus checks. Check it out for further details.
What Else Is In The Stimulus Package?
$500 billion in stimulus checks aren't the only thing included in the stimulus package.
$250 billion in expanded unemployment aid. Unemployment insurance is extended for 4 months, and given a bump in the maximum benefit by $600 weekly. Eligibility would be expanded to cover more workers as well.
$500 billion to be used for loans and assistance to companies, including $50 billion for loans to U.S. airlines.
$367 billion in aid for small businesses.
$240 billion for hospitals and other health care providers for equipment and supplies among other things.
$150 billion for state and local governments.
There are also transparency and restrictions put in place on the bill. Among the protections:
Any company receiving a government loan would be subject to a ban on stock buybacks through the term of the loan plus one year. There would also be limits on executive bonuses and provisions to protect workers.
The Treasury Department will have to disclose terms of loans and aid to companies, along with there being a new Treasury Inspector General to oversee the lending program.
Language was included to bar any business owned by elected members of congress, heads of executive departments or the executive branch from getting loans from the Treasury.
What If I Don't Typically File A Tax Return? Will I Get A Payment?
If you don't file taxes typically, you can still get the stimulus payment. In order to get the payment you'll likely need to file out a simple application on the IRS site so that they have your payment information. Do it here:
Non Filers Enter Your Payment Information Here
Who are people that typically wouldn't need to file and that will need to fill out the IRS form?
If you didn't file in 2018 or 2019 because your gross income was under $12,200 ($24,400 for married couples). This includes people who had no income.
Those who weren't required to file a 2018 or 2019 federal income tax return for other reasons.
People who receive the following types of benefits will not need to fill out a form since the government already has their information:
Social Security retirement benefits
Social Security Disability Insurance benefits
Railroad Retirement and Survivor Benefits
If, however, you receive those types of benefits and have a qualifying child under age 17, you can still fill out the form and get the $500 payment.
When Filling Out The Form, What Information Will I Need To Provide The IRS?
Information you will need handy in order to fill out the IRS "Non-filers" form to receive your payment.
Full name, current mailing address and an email address
Date of birth and valid Social Security number
Bank account number, type and routing number, if you have one
Identity Protection Personal Identification Number (IP PIN) you received from the IRS earlier this year, if you have one
Driver's license or state-issued ID, if you have one
For each qualifying child: name, Social Security number or Adoption Taxpayer Identification Number and their relationship to you or your spouse
Is The Stimulus Check A One-Time Payment?
The bill does say the stimulus payment is a one time lump sum payment.
There is always the possibility that a second stimulus payment could be passed later in the year if things don't get better. In 2008 a second stimulus check was talked about, but never passed.
At this point it's one payment.
Check out our article that talks about the possibility of a second 2020 stimulus check.
What Should I Do If The IRS Doesn't Have My Direct Deposit Information?
If you filed your taxes in 2018 or 2019 and you entered your bank account information to do a direct deposit of your refund, the IRS should have your information on file.
If your bank account information has changed, or you haven't filed for those years yet, the IRS has released this guidance:
In the coming weeks, Treasury plans to develop a web-based portal for individuals to provide their banking information to the IRS online, so that individuals can receive payments immediately as opposed to checks in the mail.
The IRS's web-based portal that you can enter your banking information online so you can receive your payment quicker is now live.
They are saying to use the "Get My Payment" application to check your payment status, confirm your payment type (direct deposit or check) and enter your bank account information for direct deposit if they don't have any information on file and they haven't sent your payment.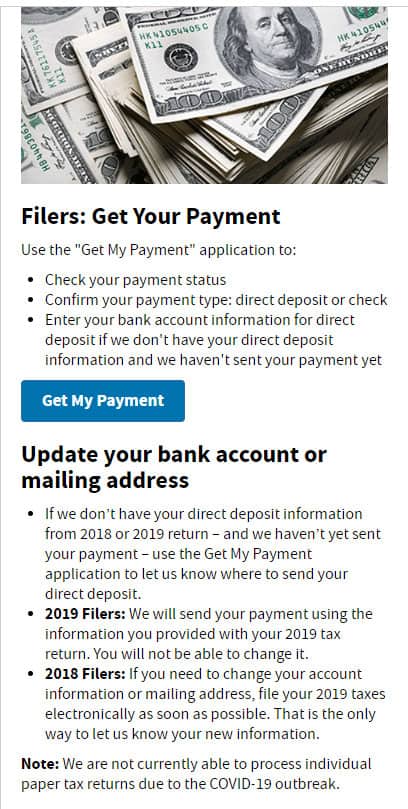 NOTE: If you owed taxes in 2018 or 2019 and entered your bank account information to pay taxes (you didn't get a refund), that information cannot be used to deposit your stimulus payment. Here's what the IRS said in their FAQ:
The account information used to make an electronic payment to the IRS cannot be used as the account information for the direct deposit of your payment. If we do not have bank account information for you and your payment has not been processed yet, Get My Payment will allow you to submit your bank account information once you have properly verified your identity so that you can get your EIP via direct deposit. Otherwise, we will mail your payment to address we have on file for you.
So make sure to enter your information via the "Get My Payment" portal if you owed taxes in 2018 or 2019 as they still need your bank routing number and account number.
NOTE: Originally the portal was not working for everyone, but the IRS has updated the Get My Payment portal with new data and it is working better now.
When Can You Expect Your Stimulus Check?
Households that qualify for a stimulus check (or direct deposit) should now be receiving their stimulus payments if they opted for the direct deposit. There were reports of the first people getting checks around 4/11/20, and most people started to see their deposits around 4/15/20.
If you're not seeing your economic impact payment yet, there are a lot of reasons why your stimulus payment isn't showing up.
Economic Impact Payment Release Schedule For Paper Checks
In 2008 when a stimulus check was sent out, it took almost 2 months for the government to start getting paper checks sent out. This time around it will probably take quite a while as well. The Washington Post talked about an internal memo where the IRS detailed how they'll be sending checks out. They will send out 5 million checks a week, with lower income folks receiving checks first. The release schedule looks something like this:
Earn $10,000 or less – April 24th
Earn $20,000 or less – May 1st
Earn $30,000 or less – May 8th
Earn $40,000 or less – May 15th
Earn $50,000 or less – May 22nd
Earn $60,000 or less – May 29th
Earn $70,000 or less – June 5th
Earn $80,000 or less – June 12th
Earn $90,000 or less – June 19th
Earn $100,000 or less – June 26th
Earn $110,000 or less – July 3rd
Earn $120,000 or less – July 10th
Earn $130,000 or less – July 17th
Earn $140,000 or less – July 24th
Earn $150,000 or less – July 31st
Earn $160,000 or less -August 7th
Earn $170,000 or less – August 14th
Earn $180,000 or less – August 21st
Earn $190,000 or less – August 28th
Earn $198,000 or less – September 4th
If you want to make sure you get your money as fast as possible, it's recommended to go with a direct deposit of your stimulus payment, versus waiting for a check in the mail. The IRS will probably use the same bank information that you used with your most recent tax filing, but as with everything with this stimulus, details will be finalized once it's signed into law.
Make sure that you have filed your 2018 or 2019 taxes, as they will get your most recent deposit and address information, and calculate how much you receive, using those numbers.
The bill also allows the Treasury to use the information from your 2019 Form SSA-1099, Social Security Benefit Statement or Form RRB-1099, Social Security Equivalent Benefit Statement since those receiving SSI or SSDI are eligible for a check.
If you think that the IRS doesn't have the correct address information on file for you, you may want to make sure to you either file taxes for 2019 with the correct information, or file a change of address form with the IRS.
Is The Stimulus Check Taxable?
The check is a refundable tax credit, which basically acts like a refund that you get in advance of doing 2020 taxes.
When you file your 2020 tax return the IRS will compare your income numbers to those from the 2019 or 2018 return. If your income was lower than expected and you should have gotten more than you did, you'll get a additional refund. If the income numbers on your 2020 tax return are higher than expected, as written it doesn't appear that the stimulus would be clawed back.
Since the check is a refundable tax credit and is not earned income it is not considered taxable income.
If I Claim My Child As A Dependent Will They Get A Stimulus Check?
Parents who claim their child as a dependent may or may not see an extra $500 added to their check for each child. It all depends on if their child is a qualified dependent child, using the same test as is used to receive the Child Tax Credit. That means the child must be 16 years of age or under at the end of the calendar year.
Children can still be claimed as dependents at 17 or older on taxes, but no stimulus check will be received for the child by the parent if they're over 16.
By the same token, no one who is claimed as a dependent on someone else's return can receive a stimulus check. So even if your 18 year old has a job and filed taxes, if you claimed them as a dependent on your return they will not receive a check.
Are Social Security Recipients Eligible For A Stimulus Check?
In the original bill it was proposed that some low income and Social Security recipients would receive only $600. That was modified in the final bill so that Social Security recipients and all others who qualify would receive the full $1,200 per individual.
If you receive Social Security benefits but didn't file taxes in 2018 or 2019, you are still eligible to receive a stimulus check without a tax return based on the information available to the IRS from your Social Security benefits statement.
So if you have a Form SSA-1099 Social Security Benefit Statement or a Form RRB-1099 Social Security Equivalent Benefit Statement, you would not have to file a 2019 tax return to get a stimulus check. The stimulus will be sent to the same place you receive your benefits.
UPDATE 3/31/20: As of 3/31 it was announced by the IRS that some seniors and others who typically don't file returns will need to submit a "simple tax return" to receive a stimulus payment. There has been a bit of an uproar about this, especially since it seemed like the language of the bill was saying that those who receive Social Security income wouldn't have to file to get the stimulus. UPDATE 4/1/20: As initially thought, The U.S. Department of the Treasury and the Internal Revenue Service today announced that Social Security beneficiaries who are not typically required to file tax returns will not need to file an abbreviated tax return to receive an Economic Impact Payment. Instead, payments will be automatically deposited into their bank accounts. "Social Security recipients who are not typically required to file a tax return do not need to take an action, and will receive their payment directly to their bank account," said Secretary Steven T. Mnuchin. The IRS will use the information on the Form SSA-1099 and Form RRB-1099 to generate $1,200 Economic Impact Payments to Social Security recipients who did not file tax returns in 2018 or 2019. Recipients will receive these payments as a direct deposit or by paper check, just as they would normally receive their benefits.
For those who do not receive Social Security benefits and who do not typically file taxes because their income is too low, they would need to file 2019 taxes in order to receive a stimulus check.
If you have low income and are worried about paying to file your taxes, there are various places that you can file your taxes for free through the IRS free file program.
What Do People Typically Do With Stimulus Checks?
So what do people typically do with stimulus checks or payments when they receive them?
In past downturns they found that wealthier Americans tended to save such payments, meaning any stimulus affect was blunted because the money wasn't spent.
They found that lower-income Americans will typically use the payments to pay their bills, creating more of a stimulus.
According to studies done on the 2001 and 2008 stimulus payments, two-thirds of money received was spent within the first six months of the checks going out.
Due to the nature of the current crisis, I have a feeling even more people will be immediately spending their payments on things like rent, food and other essentials.
Be Aware Of Coronavirus-Related Scams
The IRS released an alert for taxpayers to be on the lookout for coronavirus and economic impact payment scams, as they are on the rise.
Among the scams are phishing attempts via email, text messages, social media and phone call. They attempt to get people to give up private information or to "verify financial information" in order to process economic impact payments, or process them faster. The IRS will not call you to ask you to verify information or provide your financial information.
The IRS is going to have a secure online portal available by mid-April for people to provide direct deposit information if they have filed but did not provide their direct deposit information in the past. If you decide not to provide your deposit information a check will be sent.
The IRS says that scammers may do the following things:
Emphasize the words "Stimulus Check" or "Stimulus Payment." The official term is economic impact payment.
Ask the taxpayer to sign over their economic impact payment check to them.
Ask by phone, email, text or social media for verification of personal and/or banking information saying that the information is needed to receive or speed up their economic impact payment.
Suggest that they can get a tax refund or economic impact payment faster by working on the taxpayer's behalf. This scam could be conducted by social media or even in person.
Mail the taxpayer a bogus check, perhaps in an odd amount, then tell the taxpayer to call a number or verify information online in order to cash it.
When in doubt, please be sure to check the official guidance on the IRS site at https://www.irs.gov/coronavirus. If you fear that you may have been a victim of such a scam, you can report it via the IRS phishing report site.
Plan Ahead For A Lengthy Pandemic Shutdown
No matter how much the stimulus check is, I think it's fair to say that experts are projecting that we could be in this coronavirus shutdown for the long haul.
With the first trials on a vaccine starting this week, they say it could be 12-18 months before a vaccine is ready for widespread public use. They're also saying it could be many weeks to months before things calm down and start to get back to some semblance of normal.
So what can you do in the meantime?
Listen to advice from CDC and the government: Make sure to listen to government guidance as to what to do to stay healthy and help slow the spread of COVID-19. Wash your hands often, use hand sanitizer, avoid touching your face, and avoid close contact with those who might be sick. Clean and disinfect dirty surfaces. Practice social distancing to help curtail the spread.
Plan for contingencies: Start thinking about what you'll do in situations brought on by the pandemic. For example, if you still need to work but have children, find out about what type of family leave policies your employer has in place. Make sure you have a well stocked pantry, and have basic medications in stock at your home.
Start a budget: If you don't already have a financial plan and a family budget, start one this week while you're at home on lockdown using software like YNAB, Tiller Money or Empower Personal Dashboard.
Save a large emergency fund: If you haven't already, start saving as much cash as you can. If you're still getting a paycheck, put aside as much as you can in preparation for a lengthy shutdown.
Start earning money on the side: Even if you have a job already it might be a good time to start a side hustle, or start finding ways that you can make money online. Even just earning some money on the weekend can be key.
Cut unnecessary expenses: Look at your expenses and see if you can cut costs in areas where the expenditures aren't needed. Cancel unneeded services like cable TV and streaming services (especially if you have multiple). Look for lower cost or free alternatives, and maximize your money spent.
Negotiate your bills: Work with your service providers to lower your monthly bills, either by asking for a discount, moving to a lower service level, or by dropping them all together. There are also quite a few bill negotiation services that can help you with this.
Find New Income Where You Can
While getting a stimulus might be nice, it might not be enough. It's a good idea to try and find ways to create some extra income right now.
Here are some posts that we've written that talk about ways to make extra money.
Stay Safe, Stay Home And Let's Get Through This As Quickly As Possible!
While getting a stimulus check or direct payment from the government would be nice, truly the only thing that can turn things around is if we find a way to beat COVID-19 and get people back to work.
So let's all make sure to stay home, practice social distancing, wash our hands and for heaven's sake, stop touching your face!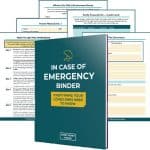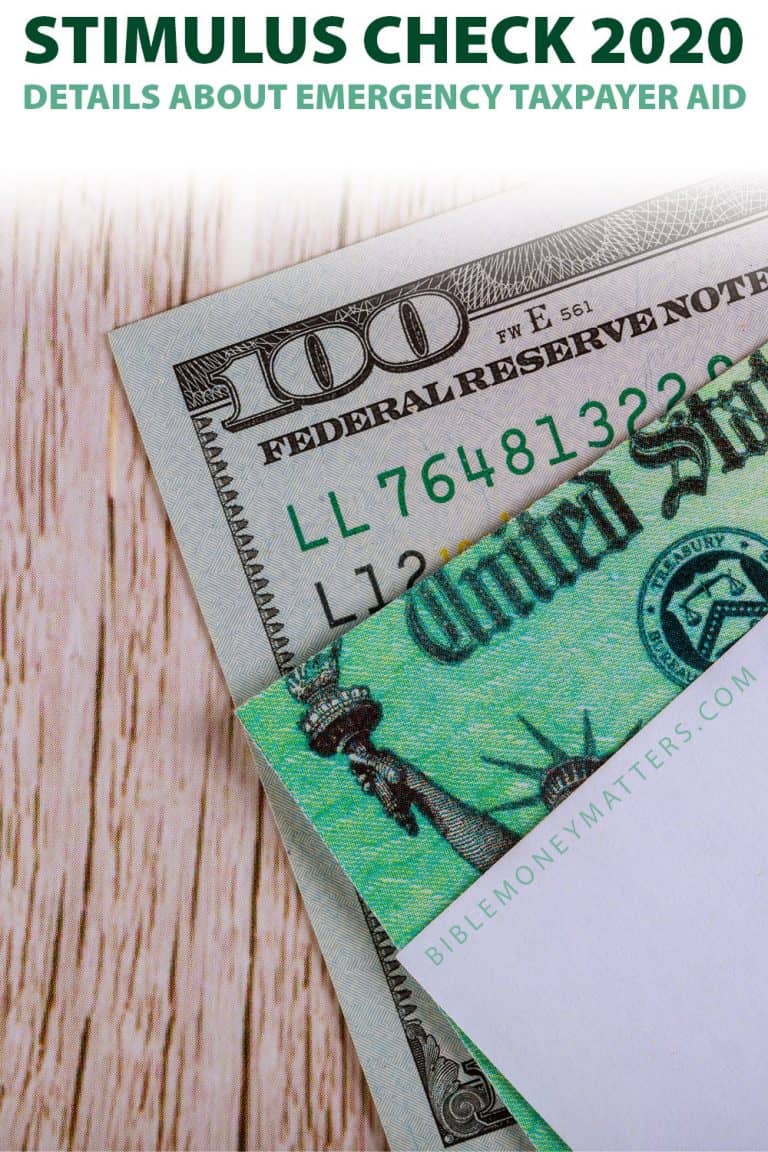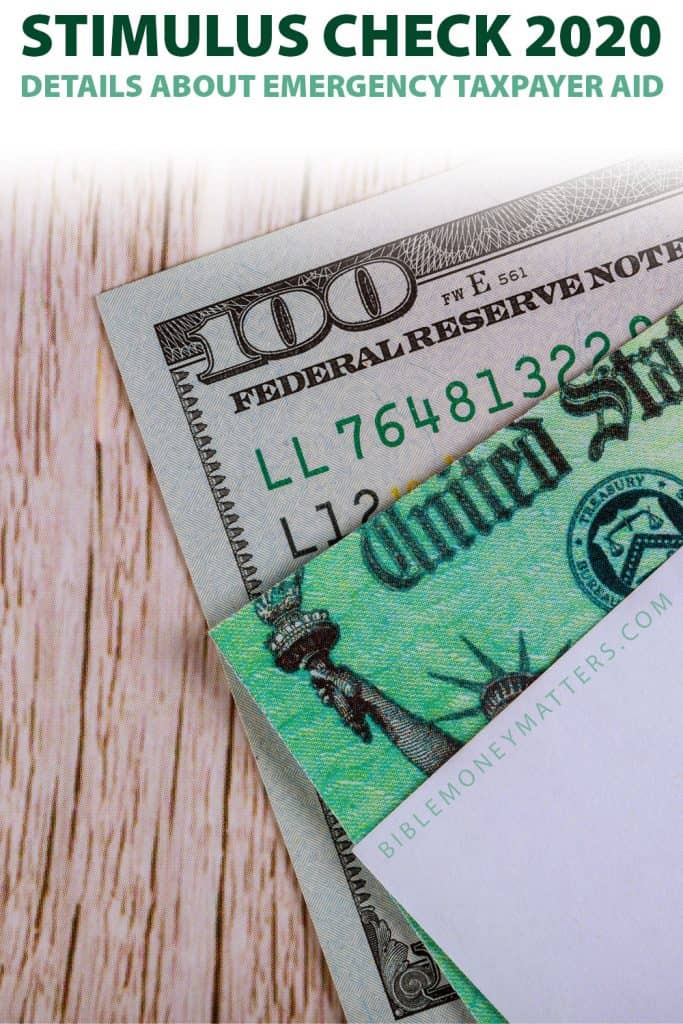 Frequently Asked Questions
We've received a lot of questions about the Coronavirus Aid, Relief and Economic Security (CARES) Act and how it relates to stimulus checks. We'll do our best to answer some of the most common questions here.
How much will my stimulus check be?
The bill signed into law says that every adult individual will get a $1,200 refundable tax credit, with an additional $500 per child. The payment amount would start to phase out at $75,000 ($150,000 couple) in income, and be gone completely for those with an income of over $99,000 ($198,000 couple).
When will I get my CARES Act stimulus check?
The Treasury Department has stated that they will be trying to get them out as soon as possible, hopefully in April and May. Past stimulus checks have often taken 2-3 months, however.
Where will the government send my stimulus check?
The stimulus check will be sent to the address you used on your last filed tax return. You must have filed a return in 2018 or 2019 to receive the stimulus payment. The only caveat is if you're receiving Social Security income or Social Security Disability Income, in which case the government will send it to the same place as your payments.
How many stimulus checks will I receive?
The stimulus check in the CARES Act is a one time lump sum payment. There is the possibility that if needed there will be additional legislation to provide further payments in the future.
Is the stimulus check subject to offset or garnishment?
The stimulus check is not subject to offset with the exception of those who owe past-due child support.
Will I get a stimulus payment for my dependent child?
If your child is a qualified dependent of age 16 or under, you will receive an additional $500 per child, similar to the Child Tax Credit. If they're older than 16 you will not get a stimulus check for them. Also, if you have an older child who is a dependent, for example an 18 year old in college, they will not qualify for a stimulus check even if they have a job and paid taxes. No one claimed as a dependent will receive a stimulus check.
Will eligible unemployed people and veterans get a stimulus payment?
Yes on both.
Will U.S. Citizens living abroad receive a stimulus check?
Yes, as long as they are eligible based on income requirements, and have a Social Security Number.
Will I have to pay this refundable tax credit back if I make too much in 2020?
If your 2018 or 2019 income makes you eligible for the stimulus check, but you make more than the income limit in 2020, according to the Senate Finance Committee there is not a clawback provision and you will not have to repay the stimulus money. By the same token, if you see your income fall in 2020 and you become eligible, you can receive a tax credit when you file for 2020 taxes.
Is there somewhere that I can read the full text of the bill?
You can read the full text of the bill here: Coronavirus Aid, Relief and Economic Security (CARES) Act