We all love going on vacation. It's a time to recharge our batteries, reconnect with family and just get away from the hustle and bustle of the everyday working life. But do we really feel like we can go on vacation, or are we working too much?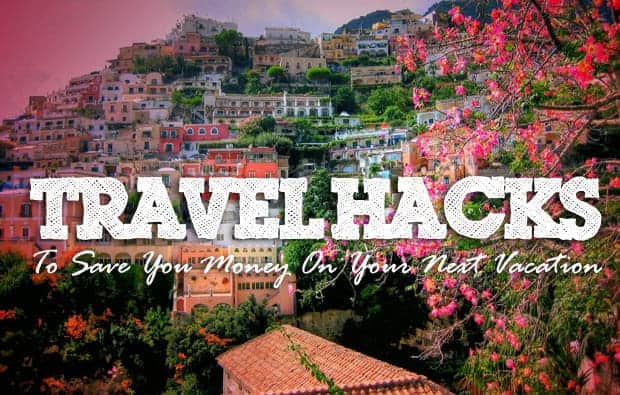 The Glassdoor Employment Confidence Survey from early 2014 found that while most employees are using at least some of their vacation time, fully 75% of those surveyed are not taking all of their vacation time. In fact, the average U.S. employee takes only half of their earned vacation time. Why is that?
Those in the survey reported that they weren't taking time off because no one else at the company knew how to do their work, while some had a fear of getting behind. Still others were completely dedicated to their company while others felt like they needed to work hard in order to get a pay raise or a promotion.
Whatever the case, studies have shown that those who don't take vacations may have increased risk of health issues, as well as having higher stress levels and lower productivity. Those who do take vacations are more productive after a vacation, they sleep better and their brain response is quicker after a vacation. So why aren't you taking your vacation time?
Vacations can be expensive, which is another reason why people end up skipping them. If you plan ahead, however, you can hack your way to an affordable vacation, and return rested and rejuvenated. Let's look at some ways to save while you're on vacation.
Here's a discussion on travel hacking from a recent Money Mastermind Show.
Saving On Travel – General Saving Tips
When you're going on a trip, there are a lot of ways that you can save money, and some of these tips may or may not fit your comfort level. But even doing a few of them can lead to big savings.
Search for discounts using google: Search for "service name" and "coupon" or "discount" and you'll usually be able to find a discount of some kind. Often you can find stackable discounts!
Use cash back sites when shopping for travel: Use sites like Honey or Rakuten when you book. If you do you can get anywhere from 4-12% or more in cash back. For example I recently checked Rakuten and you could get 4.5% cash back on Priceline, 4% cash back on Expedia, 2% cash back Southwest Airlines, up to 3% on Hotwire, and 11% on Orbitz.
Figure out the best times to travel: If you're looking to save money on your travel, there are often ideal times to book. Make sure you figure out not only what the cheapest time of year to travel to your location is, but also figure out what the best time to book is when it comes to pricing. For example, we found out that peak travel season to Europe was during the summer, and that we could find much cheaper airfare and cruise accommodations from October through March. Not only that, but we found that booking out trip a year in advance saved us a couple thousand dollars. Figure out peak times for where you're going, and how far in advance is best to book.

Bring your own snacks: If you've done any traveling you know just how expensive airport food can be. Avoid expensive airport food by bringing some of your own snacks, and an empty water bottle that you can fill at the gate.
Vacation in the off-season: As mentioned above by traveling in the off-season for popular destinations you'll often get lower rates, and have fewer crowds to deal with. When we did our cruise of the Mediterranean in the off-season, the popular destinations in Europe were much less crowded than they were in the summer.
Travel guides: If you have a membership with AAA, take advantage of their free trip planning services, and guides for the location you're heading to. Get a guide for your destination to get details on free events to go to, or cheaper places to eat.
Set a budget and stick to it: To truly save money you'll need to figure out a budget before you go, and stick to it. Figure out how much you're going to spend daily on eating out, attractions, souvenirs, etc. Don't fall prey to the idea that you have to do and buy everything in order to enjoy yourself.
Check out deals sites for the destination city: If I know I'm going to be traveling to another city I'll often sign up for their local Groupon or similar deals site and find out what kind of deals I can find for activities when I arrive.
For some more general travel hacks and tips, check out the video below. In it I give some of my tips, as well as sharing tips from Kraig at CreateMyIndependence.com, Heather from Simply Save MN, Eric from NoNonsenseLandlord.com and Steve from MoneyPlanSOS.com.
Save Money On Airfare
Your airfare can often be one of the most expensive costs of a vacation. Here are some ways to save on your airfare.
Save on your ticket price by searching for the best deal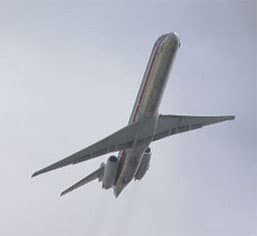 First and foremost it's important to make sure that you do your research when buying airline tickets. These days the Internet makes it easy to comparison shop – and find the best fares.
Save on fees
When you're booking your airfare, be aware of what airlines charge more fees than others. For example, change or cancellation fees can vary by hundreds of dollars depending on the airline. If there's a high likelihood that you'll have to cancel or change your flight, consider booking with an airline like Southwest that has no change fees or cancellation fees. Otherwise you can end up paying in excess of $100-150. Also, be sure you know if your ticket is restricted – most tickets bought on third party sites are. If you have a chance you'll need to re-book or cancel, be aware of that, or it could cost you.
Save on flights by using credit card miles
There are plenty of airlines credit cards out there that will allow you to earn free flights via airline miles, or sometimes get free perks like free checked bags, use of airport lounges, free upgrades, etc.
Just make sure you know what the cards that you're signing up for are offering, and what you're getting. Make sure you know:
If the card has an annual fee (and if you can get it waived)
What the signup bonus is. Often the bonus alone will get you a free flight or two.
How the airline miles program for that card is.
People I know and trust who take part in these programs suggested to me that I choose one or two cards and programs, and stick with them until you get your free flights. Don't go signing up for a bunch of them all at once because in the end you'll end up scattered with a bunch of cards, with miles on all of them – but not enough to get flights.
Buy at the right time
If you do a flight search on Kayak they show a pricing trend notice on your results page and give you advice on whether now is a good time to buy or not. They'll show you average low fares during the month that you leave, the best fare found and a graph showing prices for the last 90 days.
According to Kayak – For general year round travel, the lowest average domestic airfares are found 21 days prior to departure while international airfares are at their lowest point 34 days out.
Don't book too early: the average domestic fare found six months before a departure date was 19% higher than the 21 days out low.
Travelers planning a week long domestic trip should depart on a Saturday and return on Monday to score the cheapest airfare (roughly 16% lower than average).
For international week long trips, we recommend departing on a Tuesday and returning on Wednesday to save some $$. These flights were 21% lower than the average.
Domestic and international flights begin to rise steeply come mid-November – for the holidays.
Do your research, and know when the best time to buy is.
Get refunds on airfare if the price drops
If you buy an airline ticket often times you can still get a refund if the price for your flight drops. The site Yapta.com can help to alert you if you're due a refund.
Some airlines like Alaska Airlines or AirTran will give a refund for any price drop. Others, like JetBlue or Virgin America will give refunds for price drops of $75 or more. Still others like Delta and American will give refunds if the price drops over $200. Sign up for Yapta and you'll get a notification if your flight price has dropped and you're due a refund.
Save Money On Lodging
After airfare your lodging costs are typically going to be the most expensive part of your trip. If you're staying longer than a few days it may be the most expensive part of your trip. Here are a few ways to save on your hotel or other accommodations.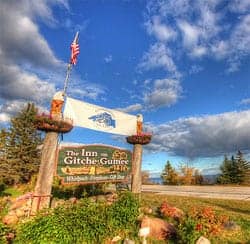 How to book cheaper rooms
Use credit card rewards: If you prefer a specific chain use a rewards card for that chain. Sometimes you can get free rooms just by doing your normal spending, and many offer nice signup bonuses, or free nights stay.
Sign up for hotel rewards programs: Many hotel chains have loyalty or rewards programs that will give you perks for using their chain. Often you'll get free stays after you stay a certain number of nights, free room upgrades and other perks.
Use aggregators: As mentioned above with airfare, doing your research on the travel aggregators is key to finding the best price. Don't forget to check Kayak, Hotwire, Expedia, Travelocity
Call the hotel direct to see if they have any better available deals: Sometimes if you call the hotel you want to stay at they'll have a special deal on a booking, or can cut you a preferred rate – cheaper than what you'd find on the aggregators. It's worth a call!
Ask for a free room upgrade: I just read a post from a colleague who attended a conference and just for fun asked if she could get a free room upgrade. They gave it to her! Never hurts to ask and sometimes you'll get one!
Booking alternative type rooms
Sometimes you can get a better deal on your accommodations by booking an alternative type of lodging. Here are a few.
Airbnb.com: Anything from a spare room to a luxury penthouse. Get a $40 credit on your first trip over $75 here. You can host via Airbnb and make extra money as well!
VRBO.com: Apartments or condo rentals among others.
Hostels: Stay at a hostel at your destination. It may mean a few compromises, but can save you a ton of money.
Camping: My family always used to go camping when we would go on trips. It was much cheaper – and as kids – we thought it was so much fun! Check out a site like reserveamerica.com for campground information.
House sit!: Know someone in a destination city? Offer to fly in and house sit while they're gone!
Couch Surfing: Check out a site like CouchSurfing.org and often you can hook up with someone at your destination that will let you stay at their place for free.
Pay for your hotel by hosting via Airbnb while you're away
One interesting way to pay for your hotel is to host someone at your own home while you're away. Becoming an Airbnb host is pretty simple, and if you can find someone to manage the rental while you're away, you can pay for a good part of your trip!
For example, in our area, if you rent out your entire home for a week or more you could make in excess of $1200 – or more!
Save on paying for hotel WiFi and calls

Often when you're staying in a hotel they'll have WiFi for you to use, but in many instances they'll charge you for the convenience – often $10 a day or more.
Save some cash by getting a WiFi hotspot from FreedomPop. With FreedomPop's 4G hotspot you get 500MB-1GB of free data every month, all you have to do is buy the hotspot itself – which will range anywhere from $20-100 or so. Check out my full review of their hotspot here:
Have some phone calls to make while you're away? Check out the free FreedomPop cell phone service as well!
Save Money On Car Rentals
If you need a rental car to get around when you're at your destination, it pays to do your research before you travel. It can mean saving hundreds of dollars. Here are a few tips for saving on your rental.
Search through aggregators: Once again, do a search to find the best price through places like Hotwire, Priceline, Kayak, Expedia, AutoSlash, etc to find the best price on your rental car.
Use a re-booking site: AutoSlash.com has a unique business model where they take advantage of the fact that most car rental agencies don't have a fee to cancel and re-book your rental. If you book through AutoSlash, or even if you don't, they'll keep tabs on all of the coupons, deals and other discounts available for your rental – and if the price drops they'll cancel your booking and re-book it at a lower rate. They say 85% of rental bookings end up saving by using their service. Check out the experience I had using AutoSlash recently, where I saved 30% on my rental.
Discounts and cash back: Look for coupon codes via sites like RetailMeNot.com, or cash back via Honey or Rakuten. You can often save on top of your booking, coupons and other discounts.
Join rental agency clubs to get special perks and discounts: Rental agencies often have loyalty or membership clubs that will give you free perks and benefits. You can often get things like free insurance, extra rated drivers, unlimited mileage, no wait rentals and other things. Loyalty clubs often cost money to join, but you can also find promotions during which you can join for free.
Find destination specific sites that talk about savings at that location: A search on Mousesavers.com (Disney specific) site found us discount corporate codes we were eligible to use to save on our car rental. The discount stacked with other coupons and loyalty club discounts.
Find physical discount/coupons: Happenings books and other discount books will often have some pretty good deals available for car rentals. Check them out before you book.
Stack discounts:If you can find a way to stack separate discounts, do it! When we traveled to Florida one year we used a coupon code, a corporate group code as well as discounts from rental agency's loyalty club to save almost $200 on our rental, while getting free perks like free insurance and unlimited miles.
Don't pay for extras: Often you'll be offered a whole host of extras at the rental agency that you probably don't need. If you don't need a GPS, prepaid gas, insurance, car upgrades or roadside assistance – don't pay for it! Often your credit card will give you insurance, and you can refill the car with gas before returning it to save a ton on those costs!
Save Money On Communication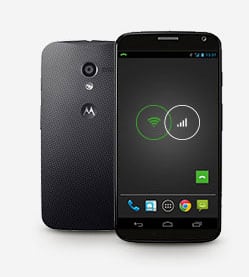 One thing you don't always think about is the high cost of communicating with your loved ones if you go overseas. I learned just how expensive it can be when I went on a Mediterranean cruise with my wife a few years ago. At the time the best way for us to call home was using international calling cards, and they weren't cheap. These days, however there are better solutions.
Video conferencing
These days there are quite a few free video chat options available. You can use free tools like Google Hangouts, Apple Facetime or Skype. You just need to make sure the person you're talking to has it as well.
WiFi phones
If you have WiFi available where you're going (and most places do these days), you can use a WiFi phone from a company like Republic Wireless to call home.
Even if you're overseas Republic Wireless phones can call home to US phone numbers, as long as you're calling via a good WiFi connection. By default you've got an international cell phone!
VOIP phone service
My in-laws like to go down to Florida during the winter, and they save a ton of money by bringing their home phone with them. How does that work? They use the Ooma Telo home phone VOIP service, so wherever they go – as long as they have an internet connection, they an hook up their Ooma Telo device and then they can receive calls at their home phone number – but at their hotel or at their condo. We've also been using Ooma for a couple of years now and love it!
Saving Money On Travel Just Takes A Little Legwork
If you're planning on traveling, it pays to do a little bit of legwork. Travel isn't cheap, and a few hours of research can mean the difference between paying through the nose and saving hundreds (if not thousands) of dollars.
The Internet has made the process easier than ever, and there are a ton of sites out there to help you book your airfare, your lodging and your car rental – at the lowest possible cost. You can even use the Internet to find some affordable activities once you arrive.
So take that vacation, you'll be happier, healthier and you'll be more productive once you get back. Just don't break the bank to do it!
Have your own travel hacks, tips or stories? Tell us all about it in the comments!