This past week my wife and I celebrated our 10th anniversary. To celebrate we had booked a trip to fly out to Michigan to visit Mackinac Island for a romantic 4 day getaway.
The entire island is registered as a national landmark and has undergone extensive historic preservation. Beyond being a beautiful place to visit, it's also known for not allowing motorized vehicles since 1898, the only exceptions being snowmobiles in the winter and emergency vehicles. Because of the restrictions, the only way to get around the island is by horse-drawn carriage, bicycle or by foot. It sounds like a wonderful and relaxing atmosphere.
We were scheduled to leave for our trip last Friday. By Wednesday, however, my wife and son had both fallen ill with some sort of a virus. My son was especially hard hit with horrible vomiting. It looks like we were going to have to reschedule our trip. Little did we know how much of a hassle it was going to be.
Rescheduling Our Trip Meant Cancellation Fees And Hassle
When booking our flight we bought a low priced ticket through Delta.com. At the time we didn't even think about cancellation or change fees associated with the ticket because it didn't even dawn on us that we might not be able to go. When we found ourselves needing to cancel, however, we realized that our tickets were restricted tickets and had change fees in excess of $150 each to change our flight.
While we weren't happy about having to pay change fees, we didn't feel like we had a choice. We rescheduled our flight, and paid the extra $300 for the privilege. So now our $1200 tickets (already expensive) had been increased to $1500!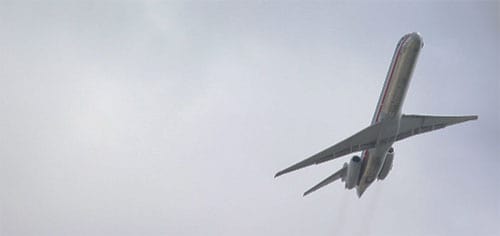 The operator my wife talked to found a new flight for us, and told us that the new flights were actually $498 each, about $100 less than our previous flight. We were surpised but pleased with that since it would cover part of our fee. What he didn't tell us, and never even hinted at, was that the tickets were $498 more on top of the money we'd already paid! So now we were paying almost $2192 for two tickets to Michigan.
When we realized what had happened less than a day later we called back, and got an operator that was a bit more helpful. This time they were able to cancel the second flight that was booked for $2192, and re-book us on a $1200 flight. They also were able to get our cancellation fees dropped to a total of $260 instead of $300. All in all a less than satisfactory experience. Let's just hope the flight is a bit more enjoyable!
Cancellation Fees Are Big Business For Airlines
After going through our ordeal and paying our huge fees I decided to look into the cancellation and change fees a bit more. What I found was that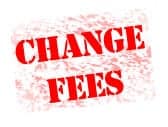 these fees are big money makers for the airline industry. From WSJ.com:
llness, family emergencies, rescheduled meetings—these are a big business for airlines. The resulting change fees and cancellation penalties passengers end up paying add up to a whopping $2 billion a year, according to new Department of Transportation filings…

Change and cancellation fees amount to an added 3.2% of U.S. airline passenger revenue, totaling $527.6 million for the first quarter.
While the article above was a couple of years old, change fees still end up costing consumers over $2 billion dollars every year! In 2011 the total change fees charged was 2.38 billion dollars, with Delta at the top of the list the last 2 years (767 million last year). It's a huge money maker for the airline industry.
Some surmise the reason why change fees are so effective for airlines is because they tend to slip under the radar a bit more than things like baggage fees and the costs of flights. Since not everyone pays change fees, there doesn't tend to be as much uproar over them when people have to pay them.
Airline Change Fees
So what do the major airlines charge for change fees? Here's a quick table showing what the major carriers charge for change fees. Have one you've flown that's not on the list? Leave us a comment with what their fees are!
| Airline | Domestic Change Fee | International Change Fee |
| --- | --- | --- |
| Alaska Airlines | $100 ($75 online) | |
| American Airlines | $150 | $150-300 |
| Delta Airlines | $150 | $200+ |
| Frontier Airlines | $50 for economy fares, $0 for Classic and Classic Plus fares | |
| JetBlue Airlines | $50-100 | |
| Spirit Airlines | $115 online ($125 phone) | |
| Southwest Airlines | $0 (flight credit good for 1 year) | |
| United Airlines | $150 | $250 |
| US Airways | $150 | $150-$250 |
| Virgin America | $75 online ($100 otherwise) | |
How To Avoid Cancellation And Change Fees
Cancellation and change fees tend to vary quite a bit. You can have different change fees from airline to airline (see above), from ticket to ticket (restricted vs unrestricted tickets), and depending on where you book (directly versus with a third party site). So here are a few tips to help you avoid paying large change fees like we just did.
Be aware of what kind of ticket you're buying: Airlines will offer two types of tickets. Restricted tickets are more common, and are often cheaper, but will usually incur change fees. Non-restricted tickets are usually close to full fare, but are more flexible about getting a change on. Know which kind you're buying.
Tickets from third party sites are often more restricted: Cancellation and change fees on tickets purchased via third party sites are often much more restrictive and can have more fees associated with them, both from the airline and the aggregator. Some will actually have a no refund policy. You can often search only for flights that have cancellation policies, or give an option to add a insurance policy on. Know in advance what fees you might have to pay.
Pick the right airline: Some airlines have better cancellation policies than others. Currently Southwest has the best fees with no cancellation or change fees.
Cancel as soon as you can: The sooner you cancel your ticket, the better of you are in many cases. For example, many airlines offer a full refund if you cancel within 24 hours of booking (and the trip is at least 7 days away). Others will be more flexible and charge less or no fees to rebook if the flight is cancelled well enough in advance – 2 weeks or more usually. That gives them more time to re-sell your seat.
Purchase travel insurance if there's a good chance of cancellation: If you think your trip has a good chance of being cancelled or needing to be rescheduled, you may want to consider travel insurance via a third party. Policies will cost anywhere from 4-10% of the ticket price, and you may need a rider in order to "cancel for any reason". Also be aware they often don't cover the full cost of the trip. Read the fine print.
Hope for a travel waiver: Sometimes weather or other events will mean that travelers can reschedule a flight without a fee. For example, this page shows a current travel waiver for flyers to Colorado because of forest fires.
There are instances where you may get a full refund: Some airlines will offer partial of rull refunds of a booked fare in cases where a family member dies (usually a death certificate is needed), a natural disaster or political unrest occurs, or where a family member is called up to active duty.
The important takeaway from all of this is that it's important to buy a refundable or changeable ticket if you value flexibility. Once you purchase a non-refundable ticket your options are going to be pretty limited. Of course if there is a death in the family or another worst case scenario it doesn't hurt to call and plead your case for a refund, but don't get your hopes up.
Have you had to pay a change or cancellation fee recently? Tell us about it in the comments.