Many of us, when asked what we wish we could do more of, list travel. I know I like to travel.
But travel is one of those things we perceive as "too expensive." We read about traveling on a budget, but we're not always sure how practical it really is.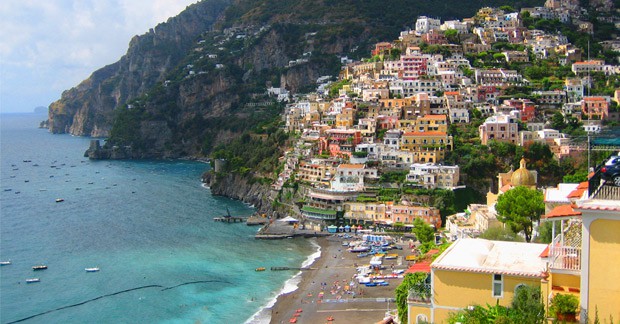 One thing I did to make more travel a reality is to create a travel fund. With the help of a travel fund, it's possible for me to enjoy small getaways or plan for bigger trips. Here's how it works:
Figure Out How Much You Can Set Aside Each Month
The first step to a good travel fund is figuring out how much you can set aside each month. Think about your financial priorities and figure out if you want to be able to travel. You might decide that travel is more important than eating out or buying an extra knick-knack.
Look through your expenses and your spending and cut out the items that don't help you reach your financial goals. Shift some of that money toward your travel fund. Don't forget to add up how much a vacation might cost and estimate when you want to take it. That will influence your initial contributions to the travel fund.
Each month, automate a contribution to your travel fund so you don't have to think about it. Over time, you'll start to see the fund grow — and you won't have to worry about paying for your trips. You still need to be frugal and find the best deals if you're on a tight budget, but some of the stress of finding the money will be gone.
Where Should You Keep Your Travel Fund?
Once you know how much you plan to set aside each month, it's time to figure out where to keep your travel fund.
Many people like the idea of keeping the travel fund in a high-yield savings account. However, in some cases, that might not be the best plan. After all, there are limitations to withdrawals, and you could be stuck with fees and minimums.
Another option is an interest-bearing checking account, like the Radius Hybrid account. Checking accounts have more flexibility in terms of withdrawal. Plus, a good account doesn't charge you minimums or monthly fees. Compare options before you make your move.
Finally, you can try what I do with my travel fund. I keep my travel fund in a taxable investment account with Betterment.
In order to make this work, you need to have the risk profile — and the stomach — for it. So far, I haven't had a problem. I have my asset allocation set up as 77% stocks and 23% bonds. It's worked well for me. My account has grown more quickly, giving me more flexibility for trips. However, I do know that at some point I'll probably sell at a loss. But if the capital is there, and I can use the money, I can offset the loss (to some degree) with a tax deduction.
Before you decide where to keep your travel fund, take a few minutes to consider your goals, and your risk profile. Then set up an account in a way that works for you.
Now, Use Your Travel Fund
Everyone has different preferences for using their travel fund. If you have it in an interest-bearing checking account, you can just take that debit card on a trip and use it.
Even if I used such an account for my own travel fund, though, I'd be reluctant to follow this method. Instead, I like to use a credit card. I use a rewards credit card for all my travel costs, from booking airfare and rooms to buying food.
Once I get back, I sell the number of shares I need to sell and move that money to my main checking account. Then I can just pay off the credit card bill. I've earned rewards that go toward my next trip, and I haven't paid interest.
This is a great way to reduce your overall travel costs while using your travel fund to best effect. Even if you use a checking account or savings account for your travel fund, you can use it in conjunction with your credit card. It's even easier if you have a checking account for your travel fund because you just have to pay off the card.
See More of What You Want
You might be surprised at how effective it is to start a travel fund. I got mine started because I wanted to go on a trip across Canada with my son. I estimated how much I needed to put in the account each month to reach the goal, and opened my taxable account.
After the trip, I had a good chunk still in the account, and I was used to the monthly contribution. So I just kept it. That fund has allowed me to go on spontaneous weekend trips with my son, and it even helped us take a Viking River Cruise up the Danube last summer.
Even if you don't have a lot to start, begin setting aside money for travel. As your account grows, and you see what you can accomplish, you'll find more money to put toward the cause.
This is a sponsored post, part of a campaign with Radius Bank.