My wife and I love to take trips and usually go on a nice vacation every year or so.
We try to keep the costs low and have found a few ways to make the most of our vacation while keeping to our budget.
Every time we go on a trip, I like to set out an anticipated budget. This usually includes food, gas, airfare, hotel, and fun. It's usually pretty easy to estimate these costs and with the total in mind, we have a better handle on what we should aim for cost-wise.
I'm sure you've heard some of these tips, but there may be a few that are new to you. Hopefully you can use them to shave off a few dollars from your next trip.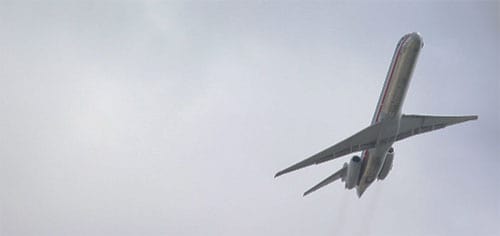 1. Leave After Lunch
I know it sounds simple and may not work for every trip you take, but when you leave after lunch, you only need to worry about eating dinner on the road.
Leaving in the morning means that you will be paying for lunch and dinner during the trip. If you have a family, that lunch bill at McDonald's can add up fast – even if you're ordering from the dollar menu. : )
When we eat at home before we leave, I know that it's like saving $10 for the both of us. While that's really not a lot of money to brag about saving, it does count for something! Just think of it as a $10 gas credit!
2. Pack The Snacks
A pack of granola bars is $2.00 from the store, so pick up a box and keep it in the car during your trip. If you're flying somewhere, make sure your snacks don't include drinks. As a way to save with things to drink in the airport, you can bring an empty bottle and fill it with water once you get past security. Then you can bring it on the plane with you. Go ahead and multiply $3 by each person who bring a water bottle…there's your savings.
Ok, ok… I know what you're thinking. Enough with the small savings, right? If you're looking to save in the big things, the following tips are for you (but I'd encourage you to try to save in the small things too).
3. Use Reward Points
Most major hotel chains offer reward stays that can really add up. I travel a lot for work and use the Hilton family chain of hotels. Since I use a Hilton Honors credit card, my points add up quickly. I usually get a free stay every two months just for using my credit card to pay for things I would buy normally.
Another hotel chain with great rewards is Choice Hotels. They give you a free stay after two stays. This can cut your lodging bill by a lot! Check them out the next time you're booking a hotel.
4. Book Your Flight In Advance
There's a really cool tool called Google Flights. It's a tool that shows you if flight prices are expected to rise or fall during the period that you're looking to fly.
With an accuracy rate of 75%, you can use this tool and end up saving quite a bit when flying somewhere.
5. Sign Up For Credit Cards
Wait a minute here? That sounds a little irresponsible, doesn't it? Before you go signing up for every credit card that offers you rewards or flight points, think twice. I'm not recommending that you open a credit card every time you see rewards attached. In fact, you want to make sure you're not creating too many lines of credit out there.
If you are responsible with credit cards, look at a few of these options.
Citi Gold / AAdvantage Visa: 30,000 points after spending $750 on the card. That's enough for one roundtrip domestic flight. (There is a $50 annual fee after the first year)
Delta Airlines Gold SkyMiles Card: 20,000 points after first purchase, 5,000 bonus points when you add two additional members. Enough for a free flight. ($95 Fee waived for first year)
Credit card rewards aren't for everyone, and I would actually recommend that some people NOT go this route. But, I wanted to include this as a way to save because we've saved hundreds of dollars by responsibly using rewards.
How have you saved on travel this year?