Looking for ways to save money on groceries? Are you the type of person who'd rather skip the hassle of clipping coupons?
If so, I've discovered a few food-buying programs that will help you cut costs.
Continues after Advertisement
---
---
How These Programs Work
These programs buy quality food from first-rate suppliers at big discounts. Because of the discounts, they can pass some of the savings along to you. The food items may come fresh, frozen, or packaged.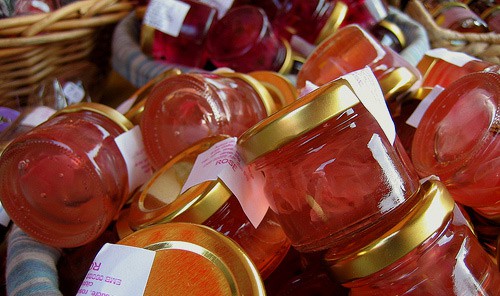 Orders and distribution are handled by local host sites, which include churches, schools, and other community-action organizations. You can order as many units as you like, and there are no income restrictions.
The menu varies from month to month, so you can enjoy different foods.
How to Make a Purchase
Making a purchase is straightforward.
You search for a local pickup site and place an order.
The food gets delivered to the host site.
You pick up your order at the host site when ready.
Another great thing about these programs is that if you're an organization that's interested in offering these food items to your community, you can partner with these programs by applying to be a host site.
Lastly, check out each program and see if their menu items suit your taste and dietary needs before buying.
Okay, here are three food-buying programs.
Angel Food Ministries
site: angelfoodministries.com
This program is the most widely available, with locations in the U.S. and Canada. They have the largest selections of prepackaged food items, and they accept food stamps. They estimate that you can save $28 in grocery costs if you purchase their signature box.
Sample Menu
Signature Box – $35 (feeds a family of four for a week)
Golden Cuisine – $29 (ten convenience meals for people on the go)
Allergen Free Food Box – $25
Premium Box – $55
If you become a host site, Angel Food will donate $1 to your benevolence fund for every box distributed. It's their way of giving back to you.
Treasure Box
site: thetreasurebox.org
Treasure Box isn't as widely available as Angel Food Ministries. It's only available in California, Arizona, and Nevada.
The Treasure Box – $32 (over 20 pounds of food that can feed a family of four for a week)
The Hearty Proteiin Box – $32 (about 12 pounds of protein items)
Quick and Healthy Meal Box – $32 (10 packaged meals that are low in fat and cholesterol)
Simply Enough – $24 (a smaller box for people with fewer needs)
Some locations accept food stamps. Treasure Box will also donate money to each host site for every box that's ordered through that site.
Golden Share Foods
site: goldensharefoods.com
This program is most limited in scope, as it's only available in Southern California. But if you live in San Diego, you'll find many available pickup locations.
Basic – $30
Veggie – $20
Mega Meat – $36
They seem to participate in SNAP, the Supplemental Nutrition Assistance Program.
I hope this helps you get groceries at much lower costs!
Darren loves to help people learn business skills that they can apply to better their lives. Check out his blog at Gain Business Skills and get free updates via his RSS feed.