Looking for ways to save money on groceries? Are you the type of person who'd rather skip the hassle of clipping coupons?
If so, I've discovered a few food-buying programs that will help you cut costs.
How These Programs Work
These programs buy quality food from first-rate suppliers at big discounts. Because of the discounts, they can pass some of the savings along to you. The food items may come fresh, frozen, or packaged.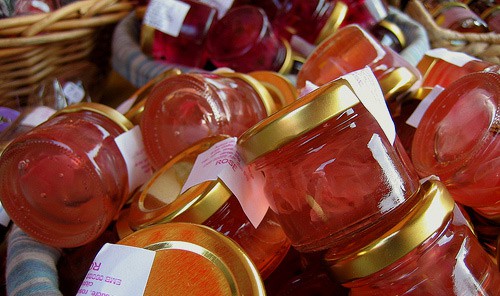 Orders and distribution are handled by local host sites, which include churches, schools, and other community-action organizations. You can order as many units as you like, and there are no income restrictions.
The menu varies from month to month, so you can enjoy different foods.
How to Make a Purchase
Making a purchase is straightforward.
You search for a local pickup site and place an order.
The food gets delivered to the host site.
You pick up your order at the host site when ready.
Another great thing about these programs is that if you're an organization that's interested in offering these food items to your community, you can partner with these programs by applying to be a host site.
Lastly, check out each program and see if their menu items suit your taste and dietary needs before buying.
Okay, here are some food-buying programs to check out.
King Foods
site: kingfoods.org
This program is available with locations throughout the United States, especially in the Midwest, south and east coast. They are based in Kansas and are a faith based organization. They have a large selection of prepackaged food items, and have a wide variety of food boxes and menus to choose from.
Sample Menus
Mini Box – $27 – Smaller box that includes things like chicken, beef, pork loin roast, spaghetti and more.
Kid's Milk and Honey Box – $34 a box focused on foods that kids like to eat like chicken nuggets, corn dogs and more.
Bread of life box – $44 a box with everything from hamburgers and chicken to mixed veggies and more.
King Foods is committed to spreading the gospel of Jesus Christ, and is opening new host sites all the time.
Family Table Food Ministries
site: familytablefoodministries.com
The Family Table Food Ministries isn't as widely available as King Foods, but this faith based ministry has a lot of locations in New York, New Jersey and Georgia.
The menu varies from month to month and you can count on getting meats, vegetables, side dishes, and a dessert item at a minimum. You may purchase as many units as you would like – be it one box or ten – so the program can be tailored to your needs.
On a pre-determined day each month, the food arrives on refrigerated trucks at your local Host Site, where you arrive at a pre-set time with your receipt and pick up your pre- boxed food from the volunteers there. Each host sets their own order deadline; pick up time and other program specifics.
Share Food Program
site: sharefoodprogram.org
The Share Food Program network is mainly in Pennsylvania, New Jersey and New York, and they provide reduced rate food boxes to help people get proper nutrition.
Sample Menus
Value Package – $20 Ground beef, chicken breasts, pork chops, tureky, eggs, fresh veggies.
Produce package – $20 Fresh veggies and fruit, eggs, onions, potatoes.
Grill Box – $28.00 Steaks, hot dogs, chicken breasts, pulled pork, hamburgers.
They do accept cash, credit, and EBT SNAP benefits.
HIS Food Ministries
site: hisfoodministry.net
Another faith based food ministry that is mainly based in host locations in WV, NC, GA, SC, VA, MD, DE, OH, PA.
The Box Food Ministries
site: theboxfoodministries.com
This program is most limited in scope, as it's only available in Georgia. But if you live in their area, you'll be able to buy their boxes.
I hope this helps you get groceries at much lower costs!