My wife and I are currently planning a trip for our 10th anniversary, and in the midst of all the planning, we're trying to find ways to save.
The trip we had decided to take a while back is turning out to be quite a bit more expensive than we had bargained for.
To try and save some dollars now we're trying to find ways to cut back, without cutting out all the fun.
So today I thought I would talk about some ways to save some money when you're planning your next trip.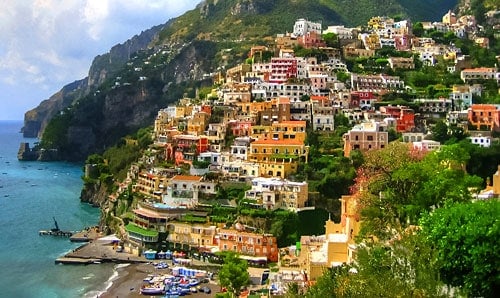 10 Ways To Save When Traveling
You can save money in a lot of places while you're away, from travel, to your lodging, to your meals.
So let's jump right in.
Make your plans far in advance: Depending on where you're traveling you can save a ton of money by booking your vacation well in advance. For example, we saved thousands of dollars on a cruise to the Mediterranean because we booked a year in advance.
Book last minute deals: If your travel plans are flexible, you can save not only by booking well in advance but by waiting until the last minute. This one isn't often as reliable though, so make sure you're OK with waiting for the right deal. Use tools like Google Flights, Airfarewatchdog.com, or FareCompare.com maps to find when the best flight prices are available.
Travel to the location during off-peak times: Some locations will have cheaper rates and better service if you book for the off-season. Our current trip for our anniversary is going to be a bit off-season, and we'll be saving money and experiencing fewer crowds because of it.
Use the Internet!: One of the great things about the Internet age is that it offers us all sorts of great tools to help us save money. Use sites like FareCompare.com, Kayak.com, Hotwire.com, Priceline.com, and others to fully research pricing and figure out where you can find the best deal. Don't forget that some airlines and hotels don't sell via third-party sites, so check airlines directly as well.
Stay in a rental home or swap houses instead of a hotel: Often hotel prices will be astronomical or unreasonable, and staying in a rental condo or home is a better bet, especially if you've got a large group. Try sites like VRBO, Airbnb.com to find one that's a good fit. Or check out a site like BudgetPlaces.com. To save on a hotel stay consider using a rewards site like Hotel Club.
Make sure to get a discount on your rental car: Save hundreds on a car rental by finding and stacking discounts with coupons and member programs, and finding the best deal through a site like Kayak.com, Hotwire.com or Priceline.com. Try a site like AutoSlash.com to find you even more discounts even after you book.
Use rewards credit cards: You can use airline rewards credit cards that will offer bonuses for signing up to help net you a free or discounted flight.
Buy a travel guide: Make sure to do your research and get a travel guide for your destination to help you to find cheap places to eat and discover little known free events. If you're a AAA member take advantage of their free trip planning services.
Set a budget before you go: Make sure to set spending limits before you go so you don't overspend.
Don't eat out for every meal while traveling: When you're traveling it can be easy to just take the easy way out and eat out for every meal. You can save a ton of money, however, by going grocery shopping when you arrive, and eating some of your meals in the hotel, or packing a lunch to eat on the go.
Pay for your trip by renting out your home while you're gone!: Consider becoming an Airbnb host and rent out your home while you're gone! You could pay for a good portion of your trip!
So there you go, 10 quick ways to save on your next trip.
Have your own tips for saving on travel? Tell us what they are in the comments!