My wife and I have decided to go on vacation next month to the east coast of the USA. We'll be doing a driving tour from Niagara Falls, NY up to Bar Harbor, Maine. We'll be flying from Minneapolis/St. Paul into Buffalo, NY where we'll spend a day or two at Niagara Falls. From there we'll be driving across several states in a rental car, taking in the sites of New England – and finally ending up in Maine where hopefully there will still be some beautiful fall colors.
During this trip we'll be doing a lot of driving, and since we'll be a long way from home it means that we need to rent a car. I've written about saving money on a rental car before when I talked about how you can save money by not paying for the extras, but since then I've learned a couple of new tricks that can help save you even more.
Saving Money On Your Rental Car By Finding Extra Discounts
One thing I am a huge proponent of is finding multiple discounts when you buy something, multiplying your savings and slashing the price of whatever you're buying. I showed you how to do this recently when I talked about how I got almost 50% off on my new 50″ plasma TV. This time we'll look at how you can do the same thing when renting a car.
Usually the first thing I do when I'm looking for a car rental is I do a search to find out what kind of a deal I can find through the popular discount search engines. Some of my favorites include:
While some of the sites found us some OK deals, since we were picking up the car in New York and dropping it off in Maine, it was causing us problems because some of the aggregators don't allow you to rent unless you pick up and drop off at the same rental location. Hotwire.com is one of our favorites for car rentals because they are consistently the lowest price (besides occasionally Priceline.com's name your own price), but this time we couldn't use them because we weren't returning our car to the same location. So we had to get creative.
Saving By Renting Directly Through The Rental Agency
I remembered a few months back a friend of ours commented on our last car rental blog post how they had gotten a great deal on their rental car by using a corporate code through rental agency's own website, not through a discount search engine. I decided to look into this, and emailed him for details. He sent me a few websites and resources that were extremely helpful in getting our car rental deal:
How We Saved Almost $200 On Our Rental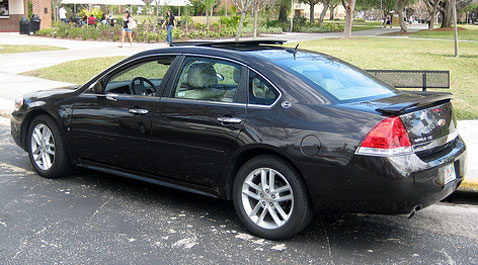 So as you can see we used several different resources to find discounts on our car rental. When we searched the discount search engines and looked at their hot deals for car rentals – our best price we had been able to find for our 8 day trip was around $650. When we went directly to National Car Rental and used coupon codes, contract IDs and joined the Emerald Club we were able to find a car rental for about $490, for an upgraded car with full insurance coverage, unlimited miles and extra driver included free. Here's how it broke down.
Initial rental price $679.61
Coupon code discount:

-$65.66

(total price – $613.95)
Emerald Club and contract ID discounts:

-$122.79

(total price – $491.16)
Total savings by stacking discounts: $188.45

(more if you count free insurance coverage below)




Other extras through contract ID code: full insurance coverage (normally $9/day – $76 for our trip), extra driver, unlimited mileage.
The key to finding these types of deals is to set aside some time in order to do your research. Research the deals and coupon code websites, check the aggregators, and then go directly to the rental agencies themselves if it will save you money. Usually if you take your time and can find stackable discounts like we did, you can save hundreds of dollars off of your rental. It will definitely be worth your time.
Do you have your own car rental tips and tricks to help save money? Have you used these tricks yourself to get a good deal? Tell us about it in the comments!
Other Car Rental And Vacation Planning Reading
Want to find out some additional ways to save money on your car rental? Check out these articles: