The sermon at our church this week was a good one. It had a lot of things to say about how as a culture we've become so saturated with the idea that we can find fulfillment in things, people or passions. Those things in our lives, while they aren't necessarily bad things, have a way of becoming all consuming things, and they become more than what they were originally intended to be.
We strive to get the next promotion, in the hopes that we'll be professionally fulfilled. We aim to make a million dollars, hoping that it will lead to a life of leisure and pleasure. We look to find the right significant other, thinking that the relationship will bring happiness. Often it leads to just the opposite, in part because that person never can live up to expectations.
We look for things in our lives that aren't necessarily bad, but in our self focused culture these good things become ultimate things. When they don't fulfill in the end, they are merely empty shells of what we had hoped for.
They exchanged the truth about God for a lie, and worshiped and served created things rather than the Creator—who is forever praised. Amen. Romans 1:25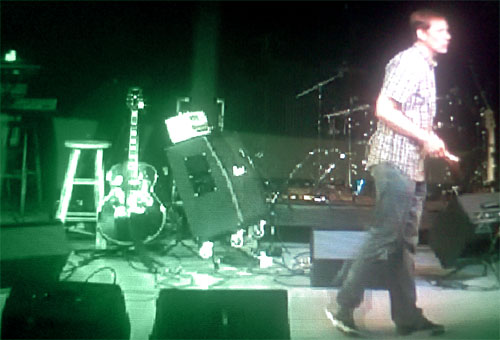 What Kind Of Idols Can We Have In Our Lives?
In the Bible it talks about how our craving for physical pleasures, desires for things we don't have, and our pride in our possessions can lead us to create idols. Idols are essentially things that take the place of God. They talk about idols in 1 John.
For everything in the world—the lust of the flesh, the lust of the eyes, and the pride of life—comes not from the Father but from the world. 1 john 2:16
So as we can see from that passage, it talks about three things that can lead to idols in our lives, and they are not of God, but worldly ideas.
Lust of the flesh, or craving for physical pleasures: We have a craving for physical pleasures which can cause us to create idols in our lives. Unhealthy idols can be things like food cravings and addictions, unhealthy sexual appetites and a craving for leisure or fun.
Lust of the eyes, or wanting things we don't have: We can have desires and idols created from being envious or jealous of things we don't have, and that we want. This can take so many different forms, but essentially we create an idol in our lives in the pursuit of finding or getting something we don't have. For example, creating an idol of having a big expensive home, or of having a million dollars.
Pride of life, or being proud of things we do have: We can have an unhealthy desire to be praised or seen as successful due to things we already have. We make an idol out of being seen as rich, being praised as an accomplished artist or just as being a person who is knowledgeable on a certain topic. We want to be seen as smart, powerful, rich or to have others see how much we have.
Eve gave in to several of those cravings and desires in the Garden of Eden.
When the woman saw that the fruit of the tree was good for food and pleasing to the eye, and also desirable for gaining wisdom, she took some and ate it. She also gave some to her husband, who was with her, and he ate it. Genesis 3:6
Eve saw that "the fruit of the tree was good for food", and despite knowing that she wasn't supposed to take it, she gave in to the craving for physical pleasures. She ate the fruit.
She also saw that the fruit was "pleasing to the eye" and gave in to the lust of the eyes, and of wanting something she didn't have that looked good.
Finally she knew that as soon as she ate the fruit she would gain knowledge and wisdom, and gave in to the pride of life, being proud of something you already have.
Surface Idols And Deeper Cravings
Idols often begin as good things, things that if we had pursued them with the right heart may not have been so bad. Instead we twist them and try to make them "ultimate things". Somewhere along the lines those things become the main focus of our attentions. We sacrifice other more important things to get these idols, mainly our relationship with God.
The surface idols we pursue are often just masking a deeper craving or desire in our life. We may want to make a lot of money, and that becomes our surface idol. But deep down our true craving is the pride of life, or to be seen as successful, powerful or commander of our own destiny.
Or we may have a surface idol of having a nice house and lots of nice possessions. But the deeper craving or idol is for the "lust of the flesh" the physical pleasures and security that come along with a comfortable life.
Idols Can Be Underestimated Or Overestimated
People can under or overestimate idols. There are times when we have strong desires in our lives, that if they weren't from God, could definitely be idols. Sometimes, however, because we do focus on God first, those deep seated desires are from God.
For example, when Hannah had a desire to have a son. God used her desire for his purposes.
Once when they had finished eating and drinking in Shiloh, Hannah stood up. Now Eli the priest was sitting on his chair by the doorpost of the Lord's house. In her deep anguish Hannah prayed to the Lord, weeping bitterly. And she made a vow, saying, "Lord Almighty , if you will only look on your servant's misery and remember me, and not forget your servant but give her a son, then I will give him to the Lord for all the days of his life, and no razor will ever be used on his head. 1 samuel 1:9-11
Or other times we see in the Bible where people were very focused on becoming good at something, or were very skillful at things – to the point where it had to have been something extremely important in their lives. But they didn't lose focus, and made sure to focus on God first.
There are other times, however, where our desires aren't of God, and because they're for what could be seen as good things, we underestimate their power in our lives. For example, a desire for a spouse. While in some cases could be a good thing, if it becomes an all consuming desire that hinders our relationship with Christ, it can become an idol, with a deeper idol of having security and a comfortable life.
When it comes right down to it, idolatry is a heart issue. So how do you know if your good thing has become an idol?
Questions To Identify Idolatry In Your Own Life
There are warning signs when it comes to idolatry, and there are some questions that you can ask yourself to help you figure out if your good thing has become an idol, or to identify idols that you may not have realized you had.
What one thing do you hope for in the future?
What do I worry about most?
If you could change one thing about yourself right now, what would it be?
What have you sacrificed for, and what do you value most?
Who can you not forgive and why?
What do you do that makes you feel the most value?
What triggers depression in you?
Where do you turn for comfort?
Asking yourself these questions can be a starting point to help you to identify areas in your life where you may have idols, or things you're holding onto in place of God.
Focusing On Our Idols Instead Of God
Idols lie and tell you they'll fulfill all your desires. They tell you if you satisfy their requirements, you'll find happiness. But they can't really give you those things. They are empty shells and created things, and they can't follow through on the promise. We can only truly find happiness and fulfillment when we go to Christ.
On the last and greatest day of the festival, Jesus stood and said in a loud voice, "Let anyone who is thirsty come to me and drink. Whoever believes in me, as Scripture has said, rivers of living water will flow from within them. John 7:37-38
God acknowledges our desires, and tells us that they're only satisfied in him. When we put our faith in Christ, we experience a life change, and only then can we truly understand true fulfillment, which doesn't come from the desires of this world.
Focus On Him To Strip The Lie Of It's Power
So how do we strip the idols and the lies they tell us of their power? We need to focus on Him. We need to desire Jesus above all else, and when we do our desires will be fulfilled.
Take delight in the Lord, and he will give you the desires of your heart. Psalm 37:4
Of course when we're truly following Christ, our desires may not be the same as when were following our idols.
Have you examined your heart and asked yourself if you're holding onto any idols in your life?