Over the last ten years we've seen a huge shift in the shopping habits of consumers.
We've seen large numbers of people switching from buying at their local malls and shopping centers to doing much of their shopping at online retailers like Amazon.com or Walmart.com.
Buying online is often more convenient, can lead to larger discounts due to coupon codes and other discounts, and often costs less out of the gate simply because you don't have to pay the sales taxes that you would at your local bricks and mortar store. (Although use taxes are often due depending on where you live).
I'm one of those people that has changed their shopping habits pretty drastically.
I can remember how I used to always be waiting for the big sales at my local Best Buy or Target in order to buy those big-ticket items. Getting a discount usually meant waiting for a Black Friday sale or finding a coupon in the Sunday paper. Now I just go online, do some research, and then find the best possible deal all while sitting at my desk.
I was reading one of those "savings tips" articles yesterday in one of my wife's magazines while sitting in our living room. While I don't usually find a whole lot that I'm interested in those magazines, this particular one had an interesting five-step plan to get the lowest price on just about everything you buy online. Today I thought I'd go through their 5 step plan, expand on it and talk about why it's similar to what I've done in the past, and why it works.
Do Your Research To Find The Best Item At Lowest Price
The first recommendation made in the article was to do your research when it comes to the item you want to buy. You know you want a tablet computer, a new refrigerator or a new mattress, but you're not sure which one will give you the best value for your money. So where can you do some research to find what item will best fit your needs?
Find The Best Price On The Item You Want
After figuring out which product you want to buy, the next step is to find the best price on the item that you want to buy. Doing that can be one of the tough parts. There are a few sites out there that aim to make it easier.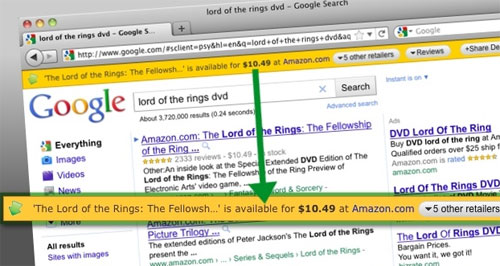 Use Cash Back Sites To Earn More Savings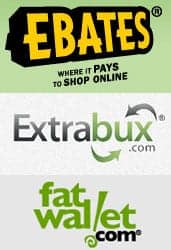 Another way to stack savings onto your purchase is to use cash back sites in order to get a small amount of money back from your purchase. The sites are able to do this because they receive an affiliate commission for sending you to whatever site you purchase the item from, and they return a small amount of it to you. Among my favorite sites:
Find Out If There Is A Rebate On Your Item
When you're about to buy an item it pays to find out if the item you're looking for has a rebate available. The rebates can be found either through the manufacturer's site before you purchase, on a retailer's website, or sometimes through a third party site like PriceGrabber. Before you buy search for all three. At times you may even be able to double up on rebates via the manufacturer and retailer.
As an example, I was recently looking to buy an electronic safe for our home. I searched around for a good deal on the item, and found that the item was on sale at Gander Mountain for $20 less than even the Amazon price. On top of that I found that there was a mail in rebate on the Gander Mountain website that I could fill out and mail in for an additional $15 savings.
Search For Coupon Codes Or Other Discounts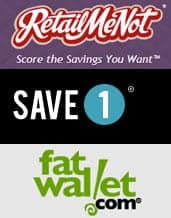 Before I purchase something online, typically my last step is to search for coupon codes and discounts for either the item I'm buying, or for the particular store where I'm buying the item. How do I find them? First, I search a couple of sites for coupon codes:
Second, I do a Google search to find discounts. I just search for the "retailer name + coupon code" or a similar search, and usually several discounts will come up – not always on the first page.
If you find a discount that is great enough while searching for coupon codes, you may need to reconsider where you're buying the item and move back a couple of steps and consider purchasing at another store.
Research, Price It, Get Cash Back and Discounts To Save
As shopping has shifted from bricks and mortar to online, prices have dropped and the potential to save money via extra cash back, rebates, coupon codes and other means is growing every day.
When you are looking to buy something it pays to first research the item you're buying to make sure you're getting good quality for your money. Once you know what you want, it can pay off to do your research on price, and find out where the best deals are. Next, you need to search for extra savings by shopping through cash back sites, finding manufacturer and retailer rebates and using coupon codes.
If you do the extra legwork when shopping for your item it'll only take you a few extra minutes, but you could end up saving hundreds.
Have your own favorite shopping sites or tips to save when shopping online? Tell us in the comments!