November 2008 was a banner month!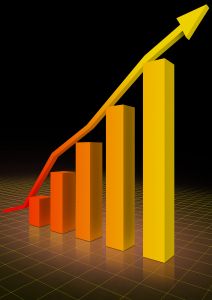 November 2008 was by far the best month that this site has ever had. We had our most visits and page views ever, as well as going over 300,000 page views for the life of the site. Who could have imagined that we would see this much traffic on our lowly little site! Look at the stats and the graph below to see just how much we've grown even in the last few months!
November 2008 Stats:
78,364 Visits
106,971 Page Views
All Time Stats:
218,550 Visits
312,818 Page Views

Top 10 referring sites for November
We get a lot of traffic from other blogging friends out there. I'd like to take a moment and thank a few of them here.
Here are the top 10 referring websites for November:
ncnblog.com
ptmoney.com
moolanomy.com
frugaldad.com
twitter.com
mightybargainhunter.com
mydollarplan.com
kingdomfirstmom.com
sensetosave.com
Top 10 posts on Bible Money Matters
The content on this site got over 100,000 page views last month. Here are the top 10 posts in terms of page views:
Once again, it looks like people want to read about the following topics:
Getting a stimulus check/"free money"
Earning extra income
Controlling spending and reducing debt
Very interesting. I'll keep this in mind for future posts!
Other News
Cash Crate is still bringing in a ton of revenue for me, I made almost $180 last month using the service. If you haven't started using the service already, you can learn how to use Cash Crate by clicking here for my step by step guide.

We've been using the envelope system for just over a month now, and it has been amazing how much less we've spent in our problem categories (hundreds less, for those of you who want to know). If you want to control your spending in your own problem categories, give it a try!
We've been teaching Dave Ramsey's Financial Peace University for several weeks now. It's been a fun experience, and it's satisfying to see people improving their situation by using his common sense techniques. Interested in his class? Find a class here or read our post series: Dave Ramsey's FPU
Stay tuned for more great things in December, and the new year!