This past summer my wife and I took a class called "Financial Peace University".
The class is built around the teachings and personal finance framework put together by Dave Ramsey.
Ramsey has made it his career goal to help people take responsibility for their financial lives, get out of debt, and save for their future. The class is a very good one, and I suggest you check it out if you've ever had problems managing your finances.
I loved the class so much that I'm now helping to facilitate a class at our church by helping some friends teach the next session of Financial Peace University.
One thing we've realized by teaching the class is that we've let our finances slip the last few months as we were out of the country for a few weeks and dealing with other various issues of life.
We just haven't been doing our budget, and certain spending categories have gotten out of control.
If we were going to be teaching this class, and being a good example to others there, we figured we had better get things in order, and get our spending back in line.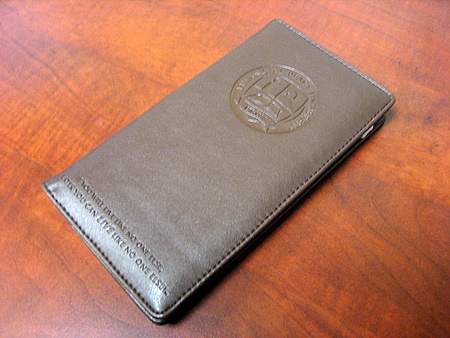 So how to cut our spending?
One thing we neglected to do last time we took the class was to control our spending using what Dave Ramsey calls "The Envelope System".
We figured we could do a "virtual envelope system" using the computer and money software like You Need A Budget or Dave Ramsey's EveryDollar software.
We just never got around to it, and now we decided to give the actual physical envelope system a try.
The Envelope System – Getting Started With A Budget
The first thing you have to do when you're trying to control your spending is to set up a budget.
If you don't know where the money is going and what your set expenses are, it will be difficult to set up a working budget or envelope system.
Tracking our expenses was relatively easy because we logged pretty much every dollar coming in or out in You Need A Budget. We have a good 1-2 years of history right at our fingertips.
With that, we were able to see exactly how much we were spending on set expenses (mortgage, utilities, taxes), as well as other categories where the spending was out of control (food, shopping).
Once you've got a good baseline for what you need to spend every month on the basics, you'll want to set up a monthly cash flow plan and give every dollar a name by doing a zero-based budget.
What that means is every single dollar of income that comes into the household will be allocated, and assigned a job. If you make $5,000 of net income, all $5,000 of that should be allocated either to an expense or savings category. That way you won't have the extra money (after expenses) disappearing into the ether.
Every dollar gets saved, assigned to a debt, or gets some other job. Your money works for you instead of just melting away.
So to review, the first steps you'll want to take include:
Figure out your regular monthly set expenses.
Figure out other variable expenses (like food, shopping, and entertainment) and assign a realistic dollar amount for that category in the budget.
Put together a zero-based budget where every dollar of income and expense is allocated. Every dollar has a name and a job.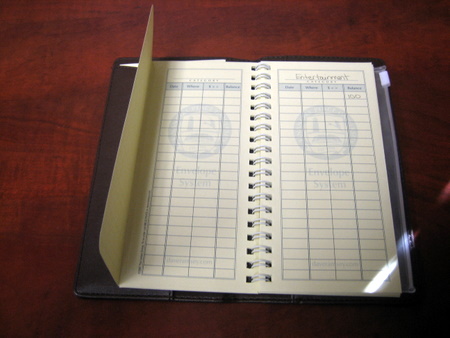 Setting Up Your Envelope System
Once you've got a budget setup, and you know how much you want to spend on each category, it's time to setup your envelope system.
The idea behind the envelopes is that it helps you control your spending on certain problem categories by giving you a set amount of money each month in your envelope that you need to use towards that category.
When the money is gone from the envelope, you can't spend any more money on that category.
If you absolutely need to spend more, you have to take money from another category to fill in the gaps.
We have a couple of big problem categories that we consistently overspend in. Eating out/restaurant spending and shopping spending.
My wife and I love eating out, and in some ways eating out has become our way to connect with each other and entertain ourselves. If we have a date night we go out to a nice restaurant and enjoy an evening together. The problem is that we're doing it way too often, and spending way too much money doing it.
The solution?
We added these problem categories to our envelope system. In the picture below you can see our envelope for "restaurants".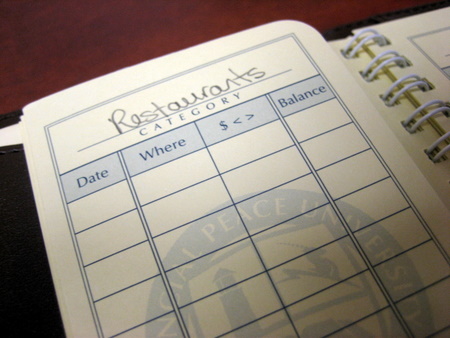 We also set up envelopes for some other categories with variable expenses including groceries, shopping, entertainment, and "blow money" (personal money we can spend for every and any reason).
Whenever we get paid we are now going to withdraw money for each spending category and place that money in the envelope.
For example, if in our budget we allocate $400/month for groceries, we'll withdraw $200 from the first of the month's paychecks and put $200 in the envelope. Whenever we go shopping for food we can then only spend money from that "groceries" envelope, up until the point the money is gone.
If we go shopping and the bill comes up to $201, we must take that $1 from another envelope, or put back $1 worth of food. For the last paycheck of the month, we'll once again withdraw $200 for food and add it to the envelope. If we've only spent $100 the first two weeks we'll then have $300 in the envelope. At the end of the month, if you have money left over, decide how to allocate that money – either putting it towards debt or saving it.
Using this system may be a bit uncomfortable at first, especially if you're using envelopes for a larger number of categories. We know of one couple who set up a ton of spending categories using this system and then ended up withdrawing thousands every month and putting it into envelopes. We decided it would be easier to just choose some of our biggest overspending categories and withdraw the money for those.
It comes out to about $800/month that we're withdrawing and putting in envelopes.
The Basics Of The Envelope System
Set up a zero-based budget, and know how much you should spend in all categories.
Find some of your biggest over-spending categories, or places where the expenses vary quite a bit every month and set up an envelope for those categories.
Every paycheck withdraw enough cash to fully fund the envelopes for your envelope system.
Only spend what you have in the envelopes, and if you don't have any money left , don't spend. If you need to spend more, take it from another envelope.
Any money that is left over, either save or put towards your debt snowball (if you have debts).
While we're still setting up our envelopes, we know from watching others use the system that it can have a dramatic effect on how much money you're spending. Not only are you setting limits on yourself and living on a budget, but you're also spending cash, which hurts more.
Studies have shown that when you use a credit card, even if you're paying it off every month, you spend on average 12-18% more.
Using cash for those problem categories will help you to rein in that spending, and force you to not spend more than you make.
What do you think of the envelope system? Are you currently using the system, and how does it work for you? Do you prefer physical envelopes or using "virtual envelopes"?
Related Links