4/1/2020 UPDATE: The United States Senate has approved a multibillion-dollar phase 2 emergency aid package that will provide paid family and sick leave, free coronavirus testing, and bolster unemployment insurance for many Americans during the coronavirus pandemic. President Trump has also now signed a phase 3 aid package that includes direct payments to taxpayers. The bill, which has now become law, has taxpayers receiving stimulus payments of up to $1,200 for each individual and $500 for each child. For full details go to our stimulus check 2020 article. If you're recently unemployed, check out this article on expanded unemployment benefits. 4/15/20 UPDATE: People are starting to receive their first stimulus payment via direct deposit. Many are now asking if there is a second 2020 stimulus check on the way.
After an original 2.2 trillion stimulus package, congress is now considering a second economic impact payment for taxpayers.
A Second Stimulus Package Popular Among Many In Washington
The idea of a second round of economic stimulus checks or economic impact payments being sent out sometime in the next few months has been gaining steam in the hallowed halls of Congress.
It has been mentioned by a number of Democrats including House Speaker Nancy Pelosi, President Trump, as well as other prominent politicians from both sides of the aisle. Pelosi talked about the first stimulus, and the possibility of a second just last week:
"Pelosi has said that another stimulus should include a second round of direct payments. This month, many Americans taxpayers received stimulus checks of up to $1,200 for single filers and up to $2,400 for married couples. But many congressional Democrats have said that the $1,200 check, which barely covers what the average American spends on rent and utilities, doesn't go far enough. Pelosi's plan would also give more aid to states, cities, small businesses, health systems, and first responders, Politico reported. ABC News reported that Pelosi hoped to bring the phase-four stimulus package to the House floor in late April.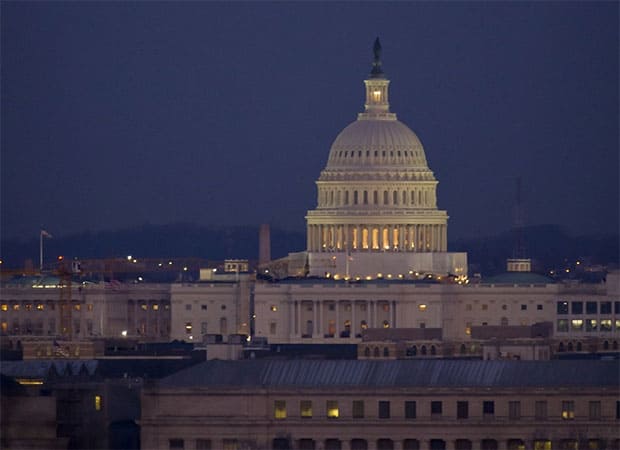 For the politicians a second round of stimulus payments are a no brainer. In an election year like this the pols are looking for just about any way they can to sway the voters. Giving their constituents money seems to be a great way to do that.
Even if a second round of checks is passed, it sounds like it probably won't happen until for a month or more at the earliest. Mitch McConnell has said that they likely wouldn't broach the topic until they return on May 4th.
President Trump has said that he'd be open to a new round of stimulus checks, and it is being considered.
So for now, even if we get a second check, it probably isn't going to happen for a while. So don't count on that extra income in your budget! Check out some of our articles that can help you earn a bit of extra cash, pad your emergency fund and improve your bottom line.
First Check – Just Not Enough? Will A Second Stimulus Be More Effective?
The first check doesn't seem to have had enough of an effect, and any positive effects that they did have seem to have been offset by rising gas prices, food prices and prices of other essentials.
From what I've read around the blogosphere it also seems that a lot of people didn't spend their first rebates. A creditcards.com poll conducted March 7-9 by GfK Roper Public Affairs and Media found:
half of Americans don't have spending in mind, with 26 percent saying they'll pay off some debt, and 24 percent planning to save it.
So a quarter said that they planned to save their stimulus payment, and another quarter said they would use it to pay off debt. Not exactly the outcome that the government had hoped for.
Would people be more likely to spend a second round of stimulus checks? My guess is that more people probably would spend it. The fact that they've already used one payment to pay off debt or save means that a lot of people will feel like they "deserve" to spend their second check. I think you would see much higher numbers of people actually spending their stimulus checks the second time around.
Is A Second Round Of Checks A Good Idea?
Is it a good idea to continue doling out checks until the economy picks back up? Or have we already spent more than we can afford at 2.2 trillion dollars for the latest stimulus package? I'd love to hear your feedback on the topic.
Personally I'm of the opinion that the stimulus checks are actually pretty necessary right now. We've watched as millions have filed for unemployment after losing jobs, the government has ordered people to shelter in pace with no end in site, and small businesses (and large) are shutting their doors – often for good.
Something has to be done to keep people afloat until this pandemic is sorted out.
What Would You Do With A Second Economic Stimulus Check?
If a second stimulus package does materialize in the next few months, what will you do with your check? Will you:
Spend it (like they want you to)?
Save it?
Use it to pay down debt?
Donate the money to help people in your community?
Let us know what action you'll take if you get a second check – in the comments below!