The most popular times to get engaged are Christmas Eve, Christmas Day, New Year's Eve, and Valentine's Day.
Since we're right in the midst of that period now, chances are, some of you readers have recently become engaged.
Congratulations!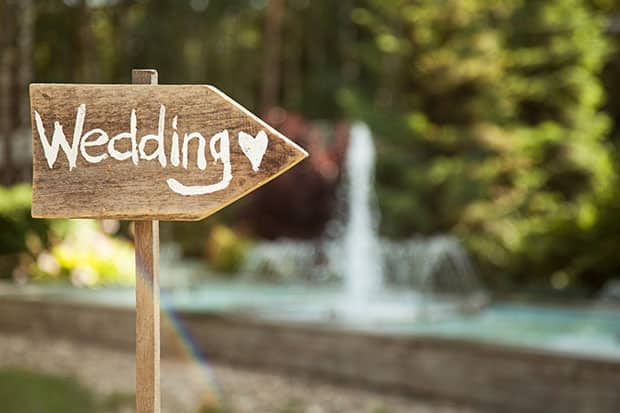 Many people often have a long engagement while they save up money for the wedding, and often popular venues can also have a long wait list.
However, if you'd like to start your married life more quickly, avoid wedding debt and save on wedding expenses, consider getting married in a non-traditional wedding venue.
Local Park
One frugal option is to reserve a gazebo at your local park. This can cost as little as $15.
The downside is that you're dependent on good weather. If it rains, where will you have the wedding? You also have to expect that other people will be at the park, so your wedding won't be as private as you may like.
National Park
If you have a national park nearby, consider getting married there.
For instance, you could get married at Niagara Falls for as little as $450.
Saguaro National Park in Tucson, Arizona offers a gorgeous southwest locale and only requires a special use permit for $50 for the venue.
If you choose to marry in a national park, you will have to agree to follow their rules. For instance, at Saguaro National Park, you can only have 35 guests, and you may not occupy the event space for more than one hour.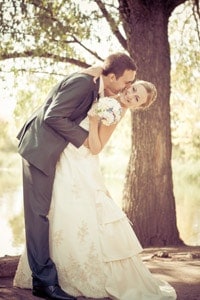 Backyard
Fifty or more years ago, many young couples had either the wedding or the reception, or both, in a parent's backyard.
This venue is completely free, and if you have parents or in-laws with a well-manicured lawn, it can be a beautiful venue. You'll also have privacy.
Las Vegas
Sure, Vegas can have a bad reputation as a place of quickie, much-regretted weddings, but there are also people who go there to marry and are married for life.
You can have a wedding at one of the many Vegas chapels for as little as $100.
Justice Of The Peace
You can also go to the Justice of the Peace and expect to pay around $60 or $70. This is a good place if you plan to have only your witnesses or a few friends with you when you exchange vows.
Airbnb Or Vacation Rentals
Airbnbs and vacation rental homes are not just for vacationers; they can also be perfect wedding and reception locations.
Search for a home that accommodates a large number of people or that specifically says "suitable for events." You can find many for between $350 and $900, and often the location and scenery are gorgeous. Plus, the bridal party has plenty of room to get ready and to relax, and a caterer can be brought in and can use the on-site kitchen.
Local Halls
There are several local halls you may be able to choose from, whether that be a fire hall or a local VFW.
Fire halls generally offer a large space, which is especially good if you plan to have many guests. The fire hall will likely provide the chairs and tables and the bartender; you will need to supply the food and decorations.
Fire halls and VFWs can run between $350 and $800, making them an excellent bargain.
Some people are perfectly content with a simple wedding, especially if they prefer to be married soon rather than waiting years before the "perfect" wedding. If you want a more lavish wedding but want to be married now, you could go for simplicity this time, and when you renew your vows, have the more lavish ceremony.
Did you have a simple wedding venue? If so, what was it? What venues would you add to this list?