When it comes to marriage, it's a good idea to make sure that you are on the same page with your future partner. While it's rarely fun to talk about money with anyone, the truth is that it's a major issue that should be addressed before you get married.
Clint Gautreau, a financial advisor with Horizon Wealth Management, points out that there are 3 main areas of finance that you should talk about before tying the knot: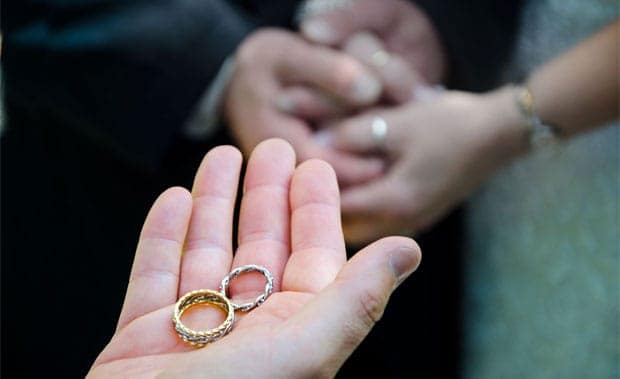 1. Expectations on Spending and Saving
"Both partners need to have common goals as to how much of your income is going to be spent on living versus how much is going to be saved," says Gautreau. "If both of you are not in agreement on this issue, it is guaranteed to cause friction in your relationship."
We hear a lot about the spender/saver dynamic in relationships, and it's important to talk about these expectations up front. You need to consider ways to compromise with your partner, and make sure that you are both on the same page with what is happening. You should also talk about the types of things and experiences you like spending money on.
I like travel, and my husband is more interested in cool action figures and collectibles. We try to balance our finances so that we are saving for the future, while at the same time we each get the chance to enjoy what we like best.
2. Acceptable Level of Debt
"It is also important that you and your partner agree on what an acceptable amount of debt is for the both of you," says Gautreau.
This seems a little "off" when you first think about it, since many people would say that there is no acceptable level of debt. However, there are some items, such as mortgages, student loans, and car loans, that you might be willing to borrow in order to have. You need to talk about what you think is worth getting into debt for.
And if one or both of you already has debt, you need to talk about how quickly you want to pay that off. "You both need to be on the same page as to how much of your take home income should go toward debt payments," points out Gautreau.
3. Retirement Funding
"It is a good idea to discuss how much you both expect to live off in your retirement years," says Gautreau. You will need to talk about your retirement goals as well. If one of you thinks that retirement is a time to play a lot of golf or pick up a new hobby, while the other wants to travel the world, you could be in big trouble down the road.
Make sure you are both on the same page. "It is best to decide on an amount and utilize the retirement plan that is most beneficial," says Gautreau. "Then look at these funds as 'ours' as opposed to 'mine.'"
Once you are on the same page with your financial expectations, you can start planning for your shared future. This can ensure that you are working toward the same ends, and that your money doesn't become as big a sore point later on.
Are there other topics that you think you should discuss with your partner before walking down the aisle? What are they?