It's quite customary for consumers who are making big purchases to set spending limits.
As an example, a couple might say, "I think it is time to buy a new car." Once they have decided to purchase another car, they will then ask, "How much should we spend?" A great question. They'll either talk about how much in car payments they can afford, or the cash price. Once the couple is on the same page, they head off to buy a car in the price range they previously agreed on.
I think most couples would find an improved marriage and money relationship if they talked through smaller to medium sized purchases in the same way.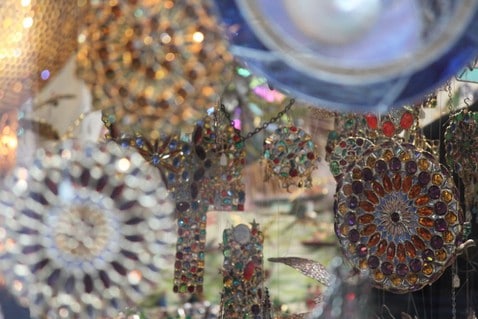 The Need For Spending Limits For Married Couples
Without spending limits, there will be money fights in marriage.
Wife: "I got a new dress for the Jones's wedding in two weeks."
Husband: "I didn't know you needed a dress."
Wife: "Well, you couldn't hardly expect me to go in one of my shabby month old dresses?"
Husband: "So, how much did it cost."
Wife: "It was such a good deal because it was normally $120, but I got it for $80."
Husband: "You paid $80 for a dress? Honey, we're in debt and …"
Sound familiar? What we have here is a difference of values and a failure to communicate.
This type of problem could be resolved in one of the two following ways.
1. Budget: A Joint Husband and Wife Venture
If the husband and wife sat down and decided before they spent any money how much they were going to spend on clothing, the wife would have freedom to shop and the husband would know that there is a boundary in place.
But, this is not just about wives spending. They should jointly agree on how much the husband will spend dining out or on entertainment.
Things will go better for the husband and wife when both know there are boundaries in place to help control their spending. This is called setting a budget. If you don't know how to make a budget, you should learn because your marriage relationship could improve through the process.
2. Individual Item Spending Limits
In this example, the husband and wife would have predefined what is a reasonable and unreasonable amount to spend on a certain item.
Take some of your usual items and set a reasonable scale. Don't try and land on a number; just try and communicate your range of acceptance.
Take for example, lunch. The husband goes off to work, and when he comes home says nothing to his wife about the expense. Later that night she gets online and finds out he spent $17.50 for lunch. She thinks that is way too much for one little lunch.
In this case, the couple should sit down. The wife could say something in the $8-$12 range is a reasonable amount for lunch. This way when the husband is going out for lunch he has a good idea how his wife will feel if he spends more than $12.00.
While the process of getting on the same page might be difficult, it will be easier to make these important decisions before the money is spent instead of after. Having a money discussion after the money has been spent is almost always a recipe for disaster.
How do you improve your spending conflicts with your spouse? What helps you get on the same page financially?