Over the past 5-10 years we've seen the rise of so called "robo-advisors".
These automated, algorithm based portfolio management systems manage your investments, without the aid of a human financial planner.
In most cases they lower the costs for the average investor substantially, while making it much easier for them to start investing, without the need for substantial initial assets.
BI Intelligence forecasts that:
robo advisors will manage approximately 10% of all global assets under management (AUM) by 2020. This would equate to approximately $8 trillion. So it's clear that these automated services are becoming more prevalent.
Robo-advisors are seeing wider acceptance than ever. People are becoming more comfortable with technology based solutions to common problems.
So what are the top automated investor services that you should consider using?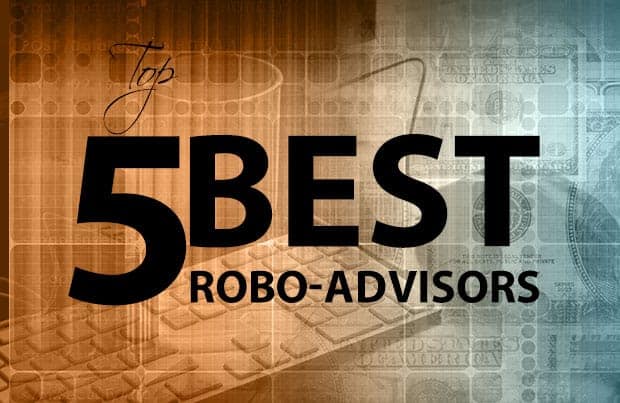 Investing Pre Robo-Advisor: DIY Or Human Advisor
In the past you really only had a couple of choices when investing. You could:
Invest on your own using a DIY approach.
Invest with the help of a financial investment advisor.
Today somewhere in between those two options we have the robo-advisors. Automated portfolio managers have stepped in to fill the need for low cost investment and financial planning advice for newer and younger investors who might not have the wherewithal or desire to invest on the their own, but who don't want to deal with the typically high costs of a traditional investment advisor.
Features Of A Robo-Advisor
In the simplest sense a robo-advisor uses computer algorithms to automate the allocation of assets in your investment portfolio. They typically use established investment principles found in things like Modern Portfolio Theory and Efficient Market Hypothesis, along with their own investor questionnaires to determine the user's level of acceptable risk, which they use to establish an appropriate mix of investments.
So what are some of the features of using a robo-advisor to invest?
Low cost: Investing with a robo-advisor is typtically low cost in that there are typically low account minimums, along with low annual fees that you pay in order to use the service. Typically annual fees are going to be in the range of 0.25-0.35% of assets.
Low minimums: Along with low costs for managing the account, typically robo-advisors have a low barrier to entry. Whereas in the past financial advisors often had a high minimum, sometimes even $500,000 or more to even take your call, robo-advisors typically have either no minimum account balance, or a minimum of a few thousand dollars. In other words just about anybody can open an account.
Better returns: Most investors will see better returns with an automated financial advisor for the simple fact that they don't have to overcome the initial 1-2% fee that many human advisors will charge. In order to overcome that fee your investments will have to do extremely well, and studies have shown that over the long run investing in index funds (which robo-advisors typically use) will produce better returns for most investors.
Set it and forget it: While there are probably ways to invest that will be lower cost than investing with a robo-advisor, one of the selling points of using one is the fact that they're easy to use without a ton of interaction from you. You set an automated investment amount every month, and the service will automatically invest for you, regularly re-balance your account and even do things like tax loss harvesting to help optimize your taxes. While DIY investing may cheaper, it won't be easier.
Robo-advisors have been growing in popularity simply because they're easy to use, low cost and even new investors are able to take advantage of their advice.
Top 5 Best Robo-Advisors To Consider
So what are some of the top robo-advisors to consider when starting to invest? Here are my top 5 automated investor services currently available.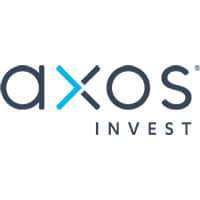 Axos Invest was founded in February of 2013, under the name of WiseBanyan (they were acquired by Axos Financial in 2018). They are one of the lowest cost robo-advisors available.
I currently have both a Roth IRA and a taxable investment account with Axos Invest and love it because their costs are just about unbeatable since there are no management fees for their service.
If you have a taxable account that takes advantage of tax loss harvesting there is a fee of 0.25%/month of taxable assets, but the fees are capped at $20/month.
I'd highly recommend checking out Axos Invest if you're a newer investor wanting to get your feet wet in the investing game. They have extremely low minimums, and no management fees for tax advantaged accounts, while using a similar investing strategy to some of the bigger fish in the robo-advisor universe. I've moved most of my Roth IRA investments over to Axos Invest currently.
Account minimum: $10
Management fee: 0%
Read my full Axos Invest review here.
Open Your Axos Invest Account Here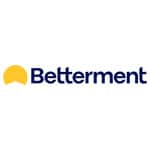 Betterment was founded in August of 2008, and is one of the leading robo-advisors in the space. I currently have both a Roth IRA and a taxable investment account with the service.
What I love about their service is the extremely low minimum, their low costs, and their site is among the easiest to use. They have a laundry list of features that includes automatic rebalancing, tax-loss harvesting, fractional purchase of shares and just about any account type that you might need from Roth IRA or Traditional IRA all the way to taxable accounts. They are probably my favorite full featured robo-advisor.
Account minimum: $0
Management fee: 0.25% annual fee. (capped at $2 million)
Read my full Betterment review here.
Open Your Betterment Account Here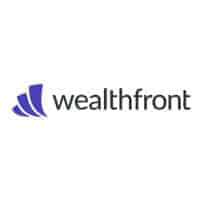 Wealthfront was founded around the same time as Betterment back in 2008 and is one of my top 3 choices for a robo-adivsor. They are one of the more popular robo-advisors due to their low account minimums and low fees. Their minimum account used to be $5,000, which is still relatively low, but they lowered it even more in the past couple years to make their service more accessible to beginning investors.
If you're a brand new investor their management fees are free up to $5,000 of assets via the link below. For newer investors this is one of the better deals out there. They also have a ton of account types available from Roth IRA, SEP IRA, Traditional IRAs and even 529 education investment accounts now. In addition in February of 2017 they launched a free automated financial planning service called Path – making them an even more attractive option.
Read my full Wealthfront review here.
Open Your Wealthfront Account Here (and Get $5k Managed Free)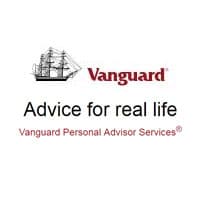 Vanguard has been around since the 1970s, and is respected as the leader in low cost investing options for the DIY investor with their low cost index funds. If you're a DIY investor they're the way to go in my opinion. They now also have an automated investment advisory service called Vanguard Personal Advisor Services that is somewhat human assisted.
While the fees are in line with other services at 0.3% annually, the only real problem for some investors with VPAS is that they have an account minimum of $50,000. They may be a good option if you're transferring a 401(k) for an old job, or something along those lines, but for new investors opening a new account the higher minimum may be a problem.
Account minimum: $50,000
Management fee: 0.3%
Open Your Vanguard Personal Advisor Services Account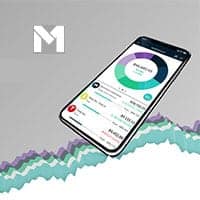 M1 Finance is one of the more intriguing automated investment platforms that I've heard about in the past couple years.
While they are similar to some of the existing robo advisors in that you can choose a pre-built investment portfolio, set it to auto-invest, rebalance and just let things ride, they also offer a whole lot more flexibility.
In addition to their pre-built portfolios, you can customize any portfolio to your heart's content, or create your own custom one. Buy individual stocks, ETFs, or whatever you want. You aren't contained to a set list of ETF funds. If you want to hold some individual bio-tech stocks in your portfolio, or buy some Apple stock just for fun, feel free! It's free to trade!
I'd definitely recommend checking out M1 Finance as they're one of the more innovative, low cost robo advisors out there today. You can use it like a traditional robo advisor, or use it like a traditional brokerage account to buy individual stocks. It's a hybrid that gives you the best of both worlds!
Open your free account through the link below.
Account minimum: $100 (taxable) $500 (IRA/Roth IRA)
Management fee: $0 annual management fee.
Read my full M1 Finance review here.
I've already listed 5 robo-advisors above, but I decided to list this bonus one because it's a little unique.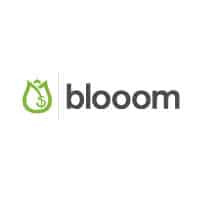 Blooom is one of the only robo-advisors I know that will work alongside your existing 401(k).
With Blooom you can keep your existing employer 401(k) plan, Blooom will just connect to it, and enhance it by managing your allocations and rebalancing holdings for you.
What does Blooom do? They'll find out some basic information from you like your age, target retirement date and a few other things, and then Blooom will recommend an index fund heavy allocation for your portfolio, with the lowest possible fees, based on your available options.
For younger people they'll typically recommend a mostly stock allocation, and as you age it will skew more towards bonds.
The average Blooom client cuts their hidden investment fees by 44%. (Based on Blooom clients' median pre-Blooom expense ratios and median post-Blooom expense ratios as of August 5, 2018)
Based on their algorithm, Blooom will rebalance your portfolio every 90 days to make sure your desired stock to bond ratio is maintained. If you want to adjust your allocations, or target retirement date, you can do that at any time as well.
I'm currently using Blooom with my company 401(k) and have been very happy with the service.
Account minimum: None (but an account makes more sense on higher balance accounts)
Management fee: $10 monthly management fee for any account size
Read my full Blooom review here.
Get Your FREE Blooom 401(k) Checkup
Find A Robo-Advisor That Fits Your Needs
I have listed my top 5 robo-advisors that I would consider using up above, along with one that works with your existing 401(k),
I recommend these services for a combination of reasons, but typically it comes down to these services having the lowest account costs along with the best combination of account minimums and account features.
All of them have similar investing strategies and typically use ETF index funds to give you the highest returns, while minimizing your costs.
The top 3 I list including Axos Invest, Betterment and Wealthfront would be my first choice if I were opening an investment account today, and I actually use two of them myself. The other two are also worthy choices, although their higher account minimums may be a barrier for some.
Do you use one of the robo-advisors mentioned above? What do you think of their service? Do you prefer another robo-advisor? Tell us which one in the comments.