Every year, if you're a sports enthusiast, you watch the draft. And you watch college athletes (sometimes boys just out of their teens), go as a first or second round draft pick, and you know their lives are about to change forever. Not only because they get to play the sport they love professionally, but because years and years and years of hard work and sacrifice are finally paying off. They're about to become millionaires.
The sad fact is, though, that many become bankrupt just as quickly as they become millionaires.
Like a sad cautionary tale, we all know of professional athletes who lost it all. Michael Vick, Mike Tyson, O.J. Simpson. It so happens that these three had legal troubles, but many other athletes go broke simply by living the fast life and spending too much.
This is such a problem that there was even a documentary made about the phenomenon, Broke.
What doesn't get a lot of attention are those athletes who are wise with their money and go on to create fulfilling lives for themselves outside of sports. Ironically, the two examples here lost it all first, before they became successful in their lives outside of sports.
Andre Agassi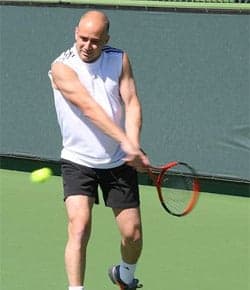 Agassi was a tennis prodigy pushed by his demanding father. He achieved greatness in his tennis career and had plenty of money. But by 1997, depression and anger fueled him into drug use. He spiraled out of control until he was finally able to make peace with his life and his career.
That moment came when he was looking out a hotel window in Germany, watching all the vehicles and thinking how many people were driving to jobs they hated. He thought, "I don't need to play tennis–I have everything I need–but what if for the first time in my life I actually chose it? What if I tried to find new meanings to old tasks and changed my attitude? If you change attitude and change meaning, you set powerful forces in motion"(CNN).
Now, he is drug free and happily married with two kids. He has donated more than $3 million to his school, The Andre Agassi College Prep Academy, and the first class graduated in 2009.
George Foreman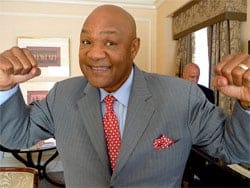 George Foreman was a petty criminal living on the streets of Houston. He happened to go to California for the Job Corps and discovered boxing. Just a few years later, he won the Olympic medal in boxing in Mexico.
What followed was a charmed athletic life and lots of money. He then quit boxing, had a religious awakening, and opened a center to help troubled youth, The George Foreman Youth & Community Center. Still, he was nearly bankrupt and had to go back to the boxing ring to make more money. He also became an excellent salesman, making millions with his George Foreman grills and other items.
Foreman says his most important quality is integrity. He adds, "People with integrity are in high demand. 'There are a lot of guys who are successful, they make a lot of big money, I mean millions overnight with a contract, and they don't understand the evaporation. It evaporates. You're always back to square one. I found that out, so integrity is how I do business. That's my main asset'" (Success).
Watching professional athletes come into huge sums of money only to squander it all in a matter of years can be depressing. However, there are plenty of examples of athletes who successfully transition to a life outside of sports and who use their wealth to enrich the world. Andre Agassi and George Foreman are just two examples.
What professional athletes do you admire who have done good things with their money?